Hiking may be better for friends, but it's not just for families and couples. Plenty of people are going into the wilds alone. Sure, it might not always be as safe as a thing to do, but whoever said that Mother Nature is kind.
Even if you do tramp out into the great wide open with a group of people, sometimes it's better to carry a solo tent. Why? Because a tent – for two, three, or more people – ends up being one of the heaviest things that you'll carry. So, it's better to evenly distribute the weight than make one person bear the brunt of mobile home responsibility.
Larger tents are useful, especially when car camping, but solo tents are great for backpacking and hiking. They allow for the freedom to go and explore at a moment's notice in a fast and furious, and lightweight kind of way. So let's take a look at some of the best solo tents out there in the year 2019. They are all lightweight and good for blazing your own path throughout three seasons.
When considering lightweight backpacking tents, there's no standard on how manufacturers must weigh and label tents. It's important to focus on the term "minimum trail weight". Minimum trail weight means the body of the tent, poles and rain fly. You'll often see the "packed weight" listed as well, which includes everything the tent comes along with when you buy it – from repair kits to manuals (obviously, you'll leave non-essentials at home).
Additional details to be aware of (especially when dishing out your hard-earned dollar for high priced tents) is "dernier" and "weather-proofing". Dernier refers to the fiber thickness of each thread used to create textiles or fabrics; basically, a loftier dernier translates into a more durable product. Also, keep an eye out for whether or not a fabric is coated. While no tent that I've seen to date is 100 percent waterproof (I'm sure something exists) applications like Durashield coatings and Dyneema fabric offer a degree of safeguard in inclement weather over plain fabrics. Manufacturers apply coatings to tents these days in an effort to keep weight low and maintain minimalism.
REI Co-op Quarter Dome 1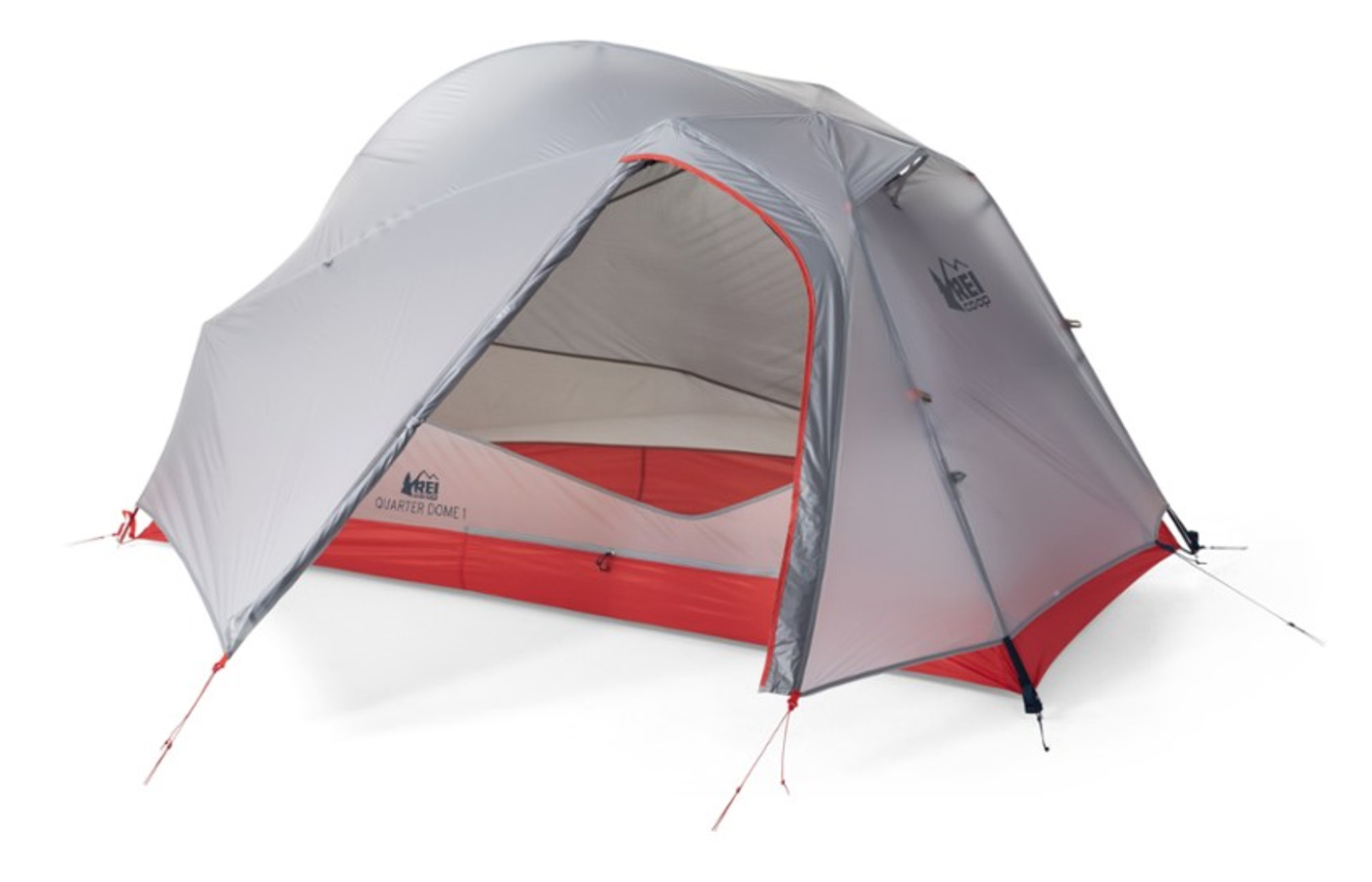 This tent is a one person tent that is idea for backpacking and is rated as a three season tent. The minimum trail weight is 2 lbs. 7 oz with the floor area being 18.9 square feet with a peak height of 42 inches. The floor and canopy feature a lightweight yet durable 20-dernier ripstop nylon. The fly (15-dernier) can double as a footprint, giving you a minimalist pitch option as a lightweight shelter. $299
MSR Carbon Reflex 1 Tent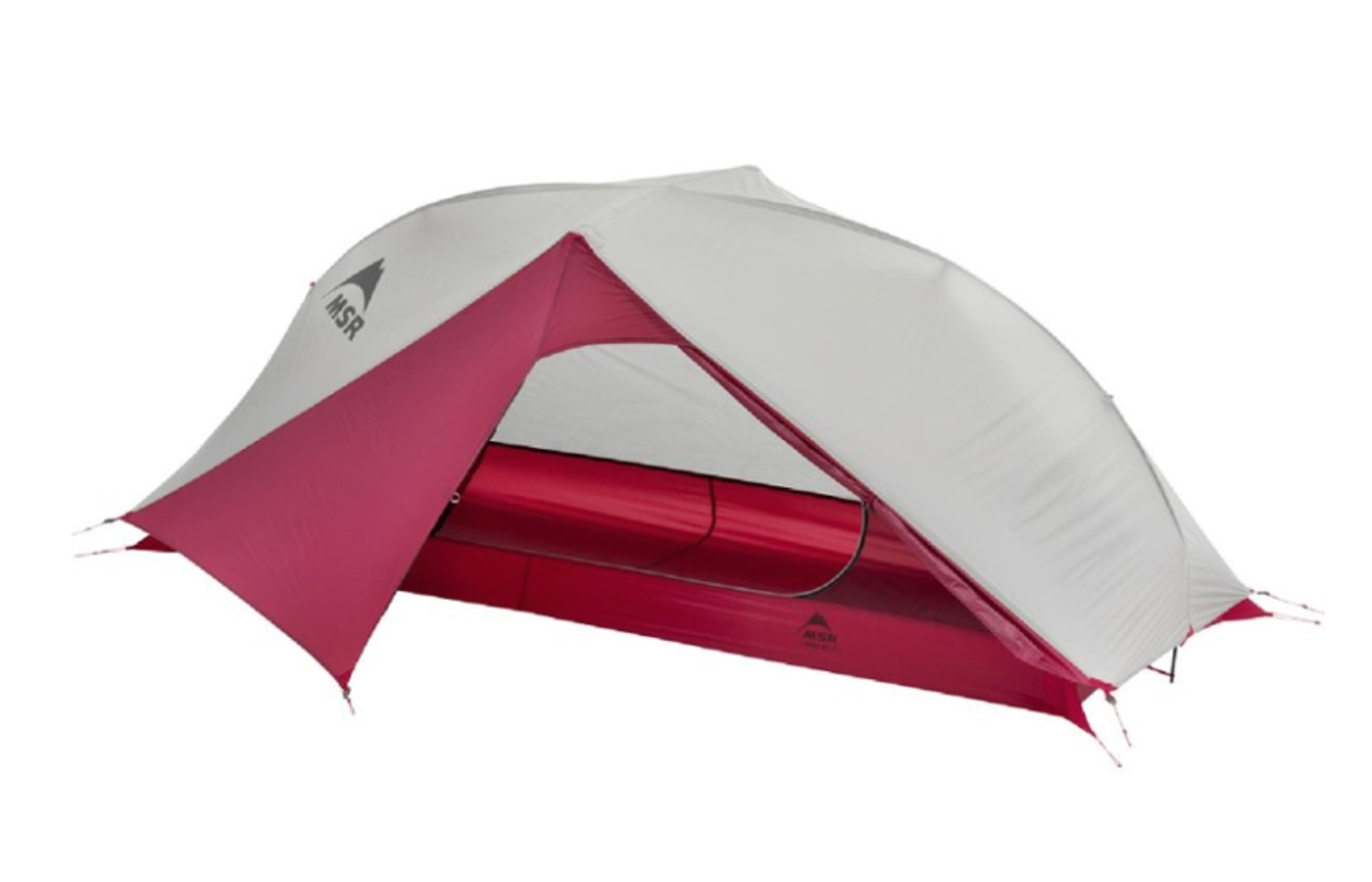 MSR is a highly regarded brand and synonymous with quality and performance when it comes to outdoor gear. Once again, the sleeping capacity is one person and the minimum trail weight is 1 lb. 7 oz. Floor dimensions are 84 x 30 inches with peak height at 34 inches. The two poles included for set up are lightweight and carbon fiber. The tent body is 15-dernier ripstop nylon with 1200mm Xtreme Shield coating on the floor. The fly is 7-dernier, which can be used for a lighter pitch option has a 1200mm Durashield coating offers some weather protection. $450
Big Agnes Fly Creek HV 1 Carbon Tent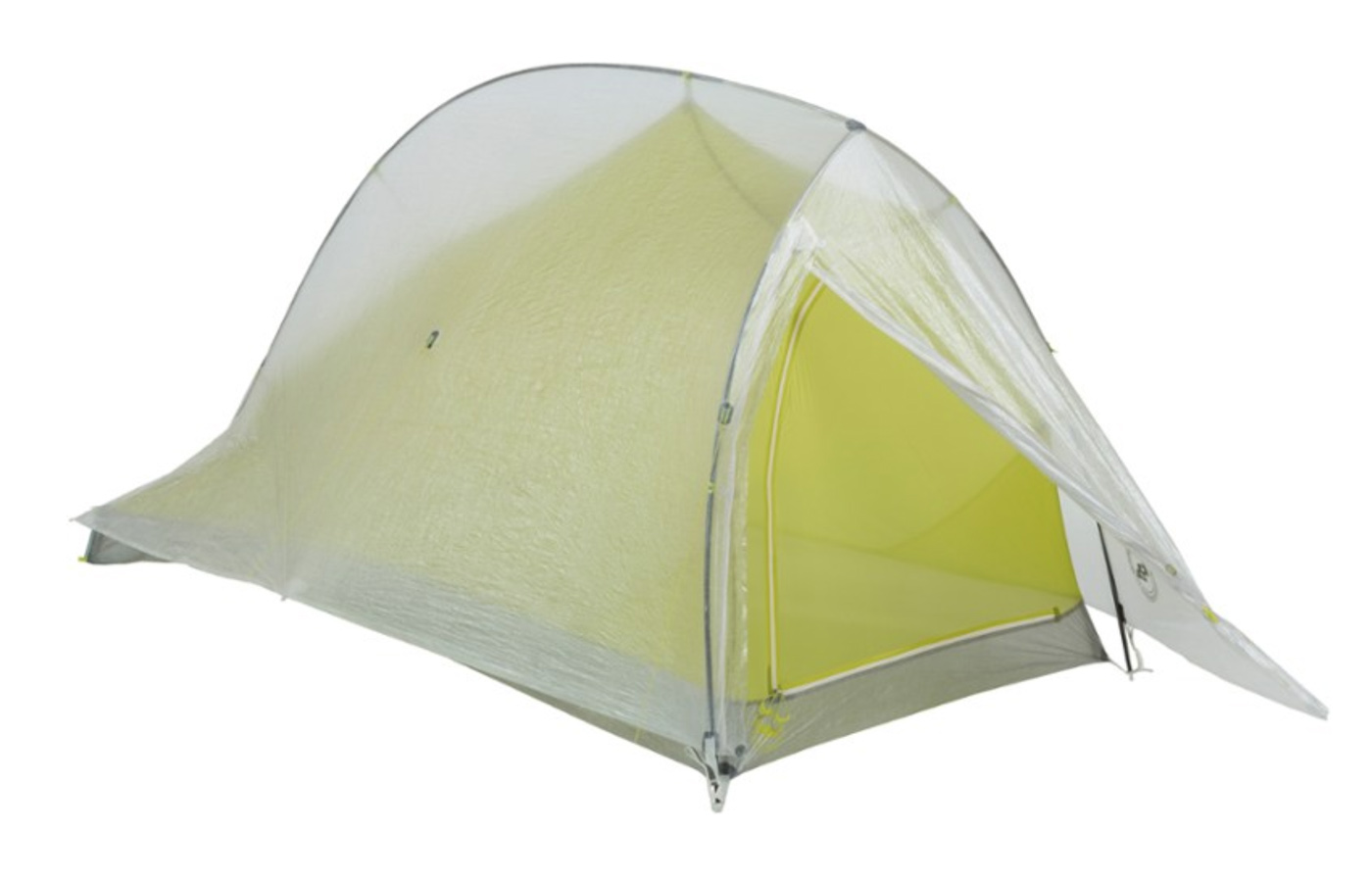 Not all tents are created equal, and not all tents are made for everyone. This unique tent was designed to push the boundary of tent weight. Tt features some of the technologically advanced materials on the market, but isn't just a mere 'concept' tent as it's fully functional. An ultralight shelter for solo off-the-grid adventures. For one persona during three seasons the minimum trail weight is 1 lb. with the floor being 86 x 38/28 inches and a peak height of 39 inches. The canopy is a simple Nylon ripstop, but the floor and rainfly are Dyneema fiber-based fabric that is extremely strong, tear-resistant and fully waterproof. No footprint is included, so when camping in rocky areas, it's a good idea to buy and take extra caution to prevent punctures in the fabric. $800
MSR FreeLite 1 Tent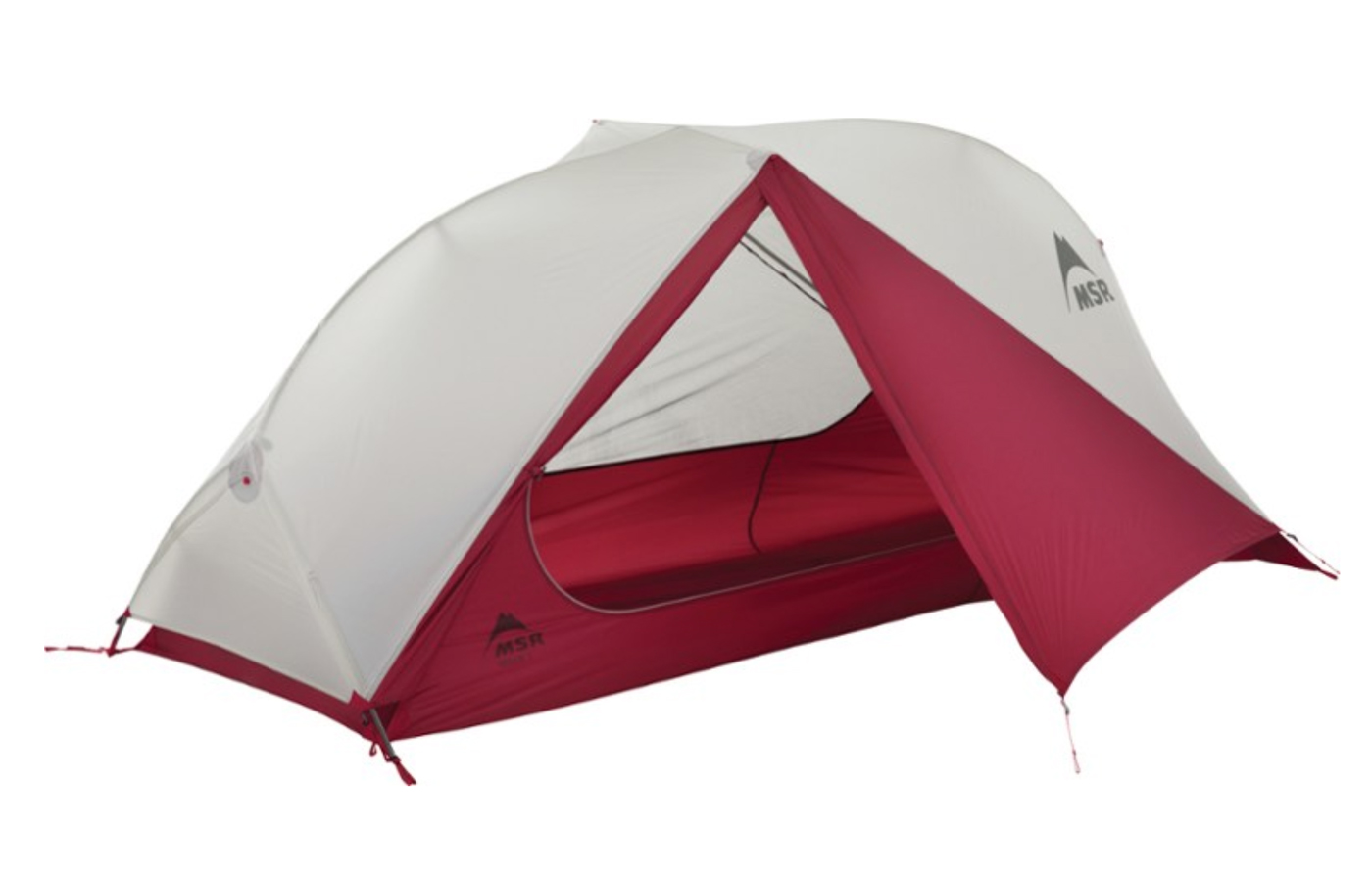 This single person, three season tent by MSR is a great balance between, practicality, protection, weight and price. The minimum trail weight is 2 pounds with floor dimensions of 86 x 30 inches and a headroom height of 36 inches. The tent body is a 10-dernier nylon micromesh – for ventilation and bug protection – with the floor being 15-dernier with 1200mm Xtreme Shield coating. The rainfly is also waterproof coated, like the floor for weather protection. The poles are made from an aerospace composite, Easton Syclone, that are lightweight and flexible in the face of fierce winds. $390
The North Face Mica FL 1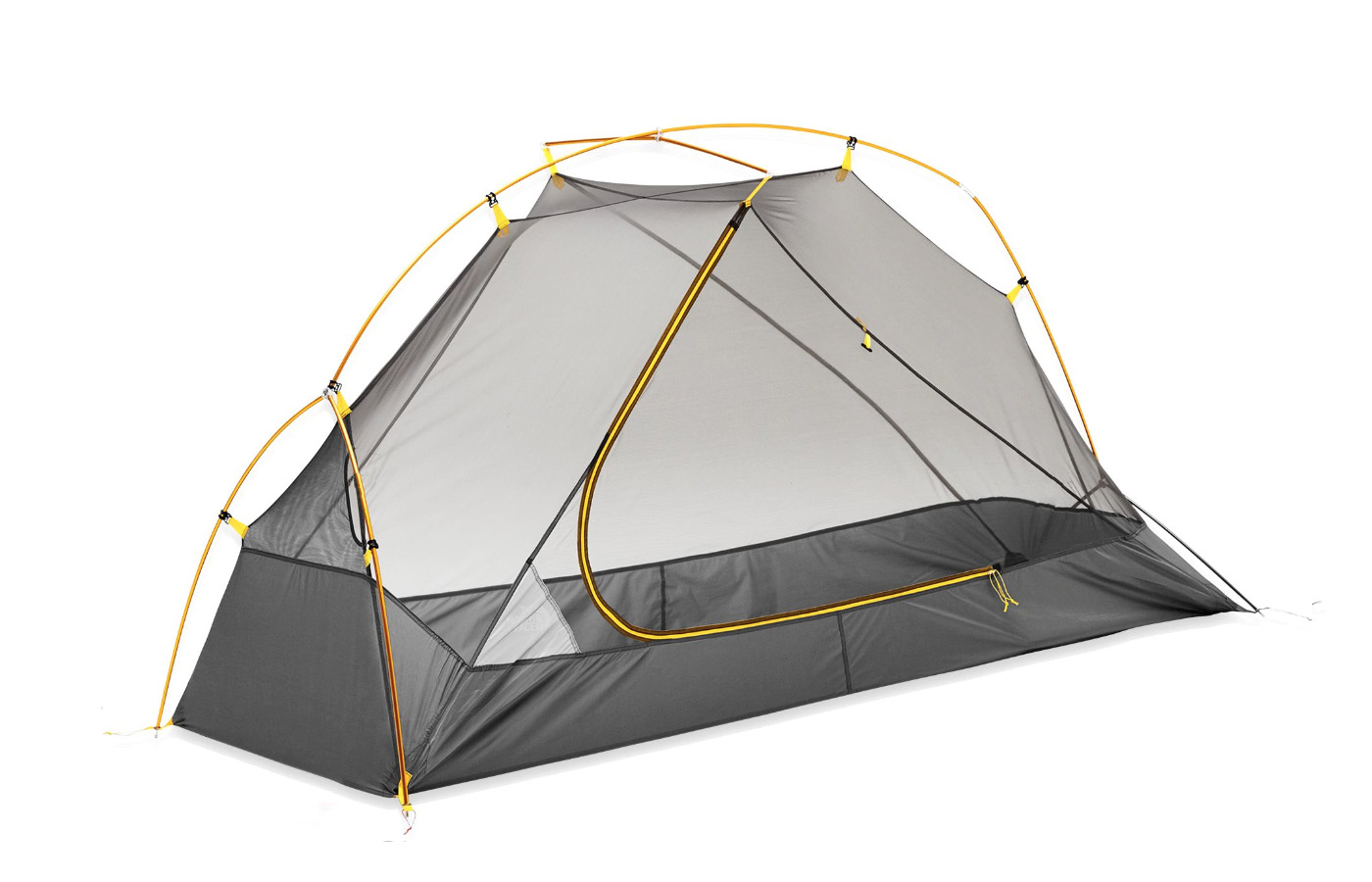 A one person, three season tent for solo excursions. The lightest freestanding backpacking tent from The North Face has a minimum trail weight of 2 lbs. 5 oz with a floor dimensions of 90 x 30 inches and peak height of 38 inches. The canopy is a Nylon "no-see-um mesh" with the The floor fabric and fly feature a 20-dernier durable ripstop nylon with 1200mm PU coating and silicone. And the poles are made of a DAC featherlite NSL. The poles and fly can also be set up as a lightweight shelter. $299
An ultralight tent for bikepacking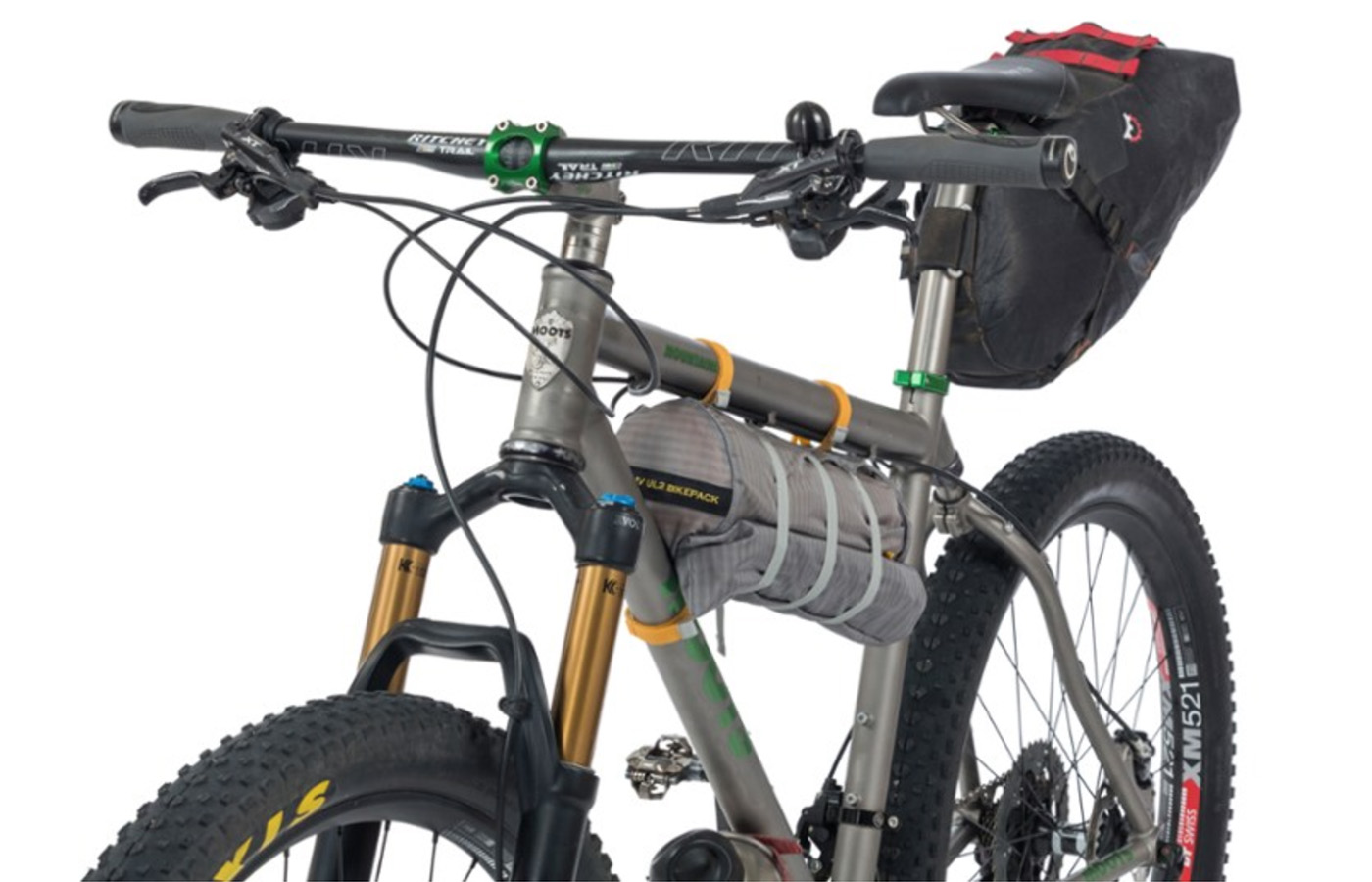 Big Agnes Fly Creek HV UL1 Bikepack Tent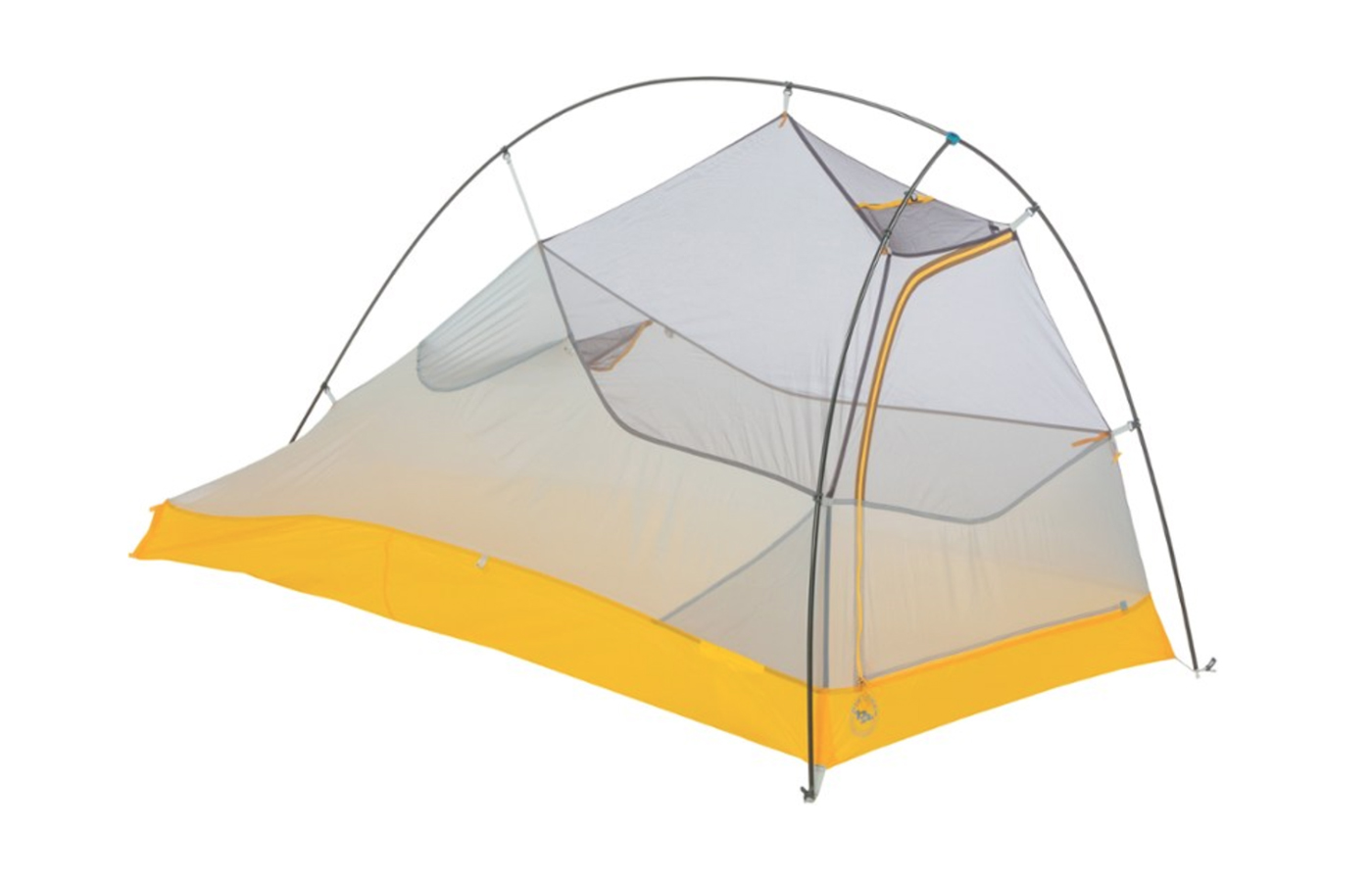 This ultralight and bike-friendly tent is great for single track, double track or road for overnighting on multi-day trips. Made for one person with three season versatility, the minimum trail weight is 1 lb. 14 oz. with a floor size of 86 x38/28 inches and maximum height of 38 inches. The canopy is made from a Nylon/polyester mesh and the nylon ripstop floor and fly is Silicone-treated. The Shortstil pole set can be easily stowed on your bicycles' handlebars, panniers, or saddlebags and a Burly compression stuff sack with daisy-chain webbing system allows for affixing to the bike. $359