After showing us some interesting TV inventions, Samsung took a leap from the regular sets at CES 2022 and delivered the first look at its Freestyle compact projector that's slightly more than a regular TV – both in form and function. We have grown up with portable projectors bombarding around us from time to time, but these little projection machines have their set of shortcomings, video quality being one.
Samsung Freestyle wants to leave that image behind and present the Gen Z and millennials with a projector with built-in speaker that can deliver image up to 100-inches on any given surface. Portability being its primary asset, the Freestyle weighs only 830g and with its cradle can rotate up to 180-degrees and project Full HD 1080p resolution videos on the wall, floor, or ceiling.
Projector adapts to changing lifestyles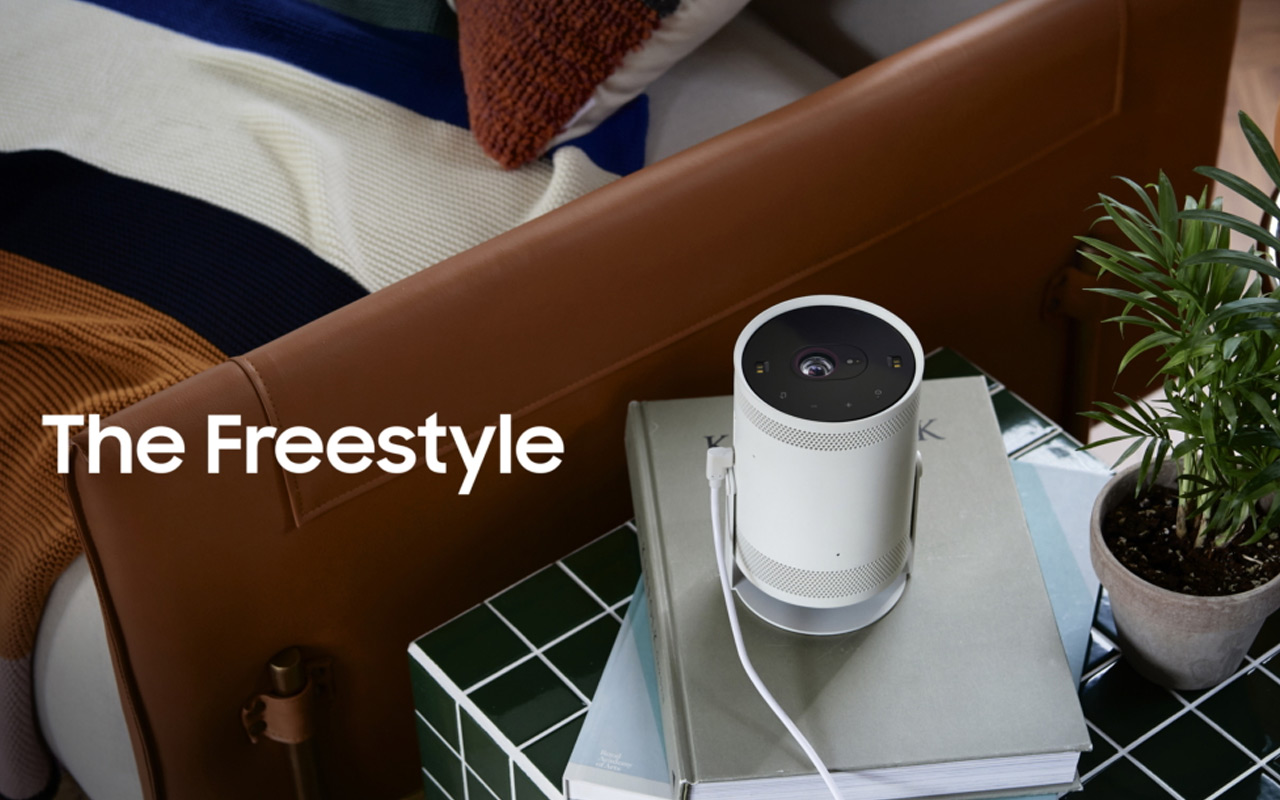 This barrel-shaped, inventive projector is, owing to its streamlined design and lightweight approach, intended to go anywhere, unlike a traditional TV set, and deliver video and audio content wherever and wherever you want. This is made possible with the full auto keystone and auto levelling features onboard, which allow the Freestyle to instantly calibrate the screen to any angle or given surface. 
Freestyle also doubles as a smart speaker with 360-degree sound radiation allowing users to enjoy cinematic sound quality. Moreover, external speakers can also be attached to enhance the audio experience.
Setup and more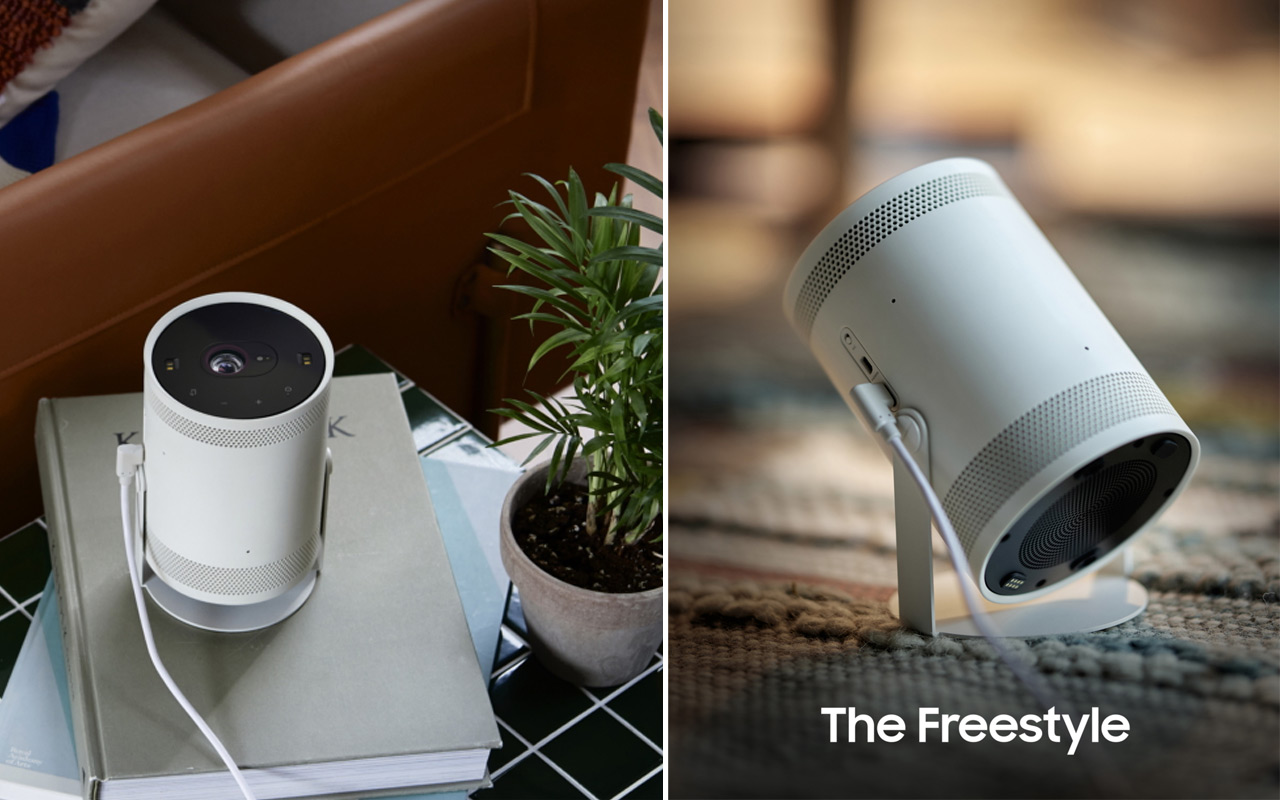 The versatility of the Freestyle projector is enhanced by its compatibility with traditional wall plugs and standard E26 lightbulb screw. You can easily set the projector up by screwing it into a lamp socket eliminating the use of wires.
The projector comes in a waterproof case, and is ready for the great outdoors with external batteries that support USB-PD and 50W/20V output. If you don't have one for external power, Samsung would be offering the desired USB-C portable battery.
For the TV buffs, the best news lies in the fact that the Freestyle supports the smart TV platform of the regular Samsung TVs. This means you can stream your favorite shows from Netflix, wirelessly cast from your smartphone, or connect your game console to it using the Micro HDMI port on the side. If you're already sold, this little device is now available in the US starting at $899. Freestyle will take a little longer to arrive in other markets.