Nothing equals summertime like a campfire. Whether you're roasting s'mores or just like to lose yourself in reflection in face of the flames – people just can't get enough of the hot stuff. It must be some fundamental nature of man. From our beginning, the early human ancestor, the attraction to fire (and the need for it) is built into our DNA.
Fires are usually build in the designated fire pit areas at campsites. But what if you're traveling by car and need to camp on the side of the road? Or what if you're camping but want to be sure you build a safe camp fire. Or, the case might be that you don't have the time to get further afield than your back yard. There's a fire pit out there that's small, compact, super stylish, lightweight, portable, and easy to maintain – the Snow Peak Fire Pit.
The Snow Peak Fire Pit is a pack-and-carry fire pit that allows you to easily cook over an open fire, and enjoy a campfire just about anywhere. It demonstrates multi-purpose, is well-constructed and sturdy. Most importantly, the fire pit does not appear to be failure-prone, as is considered safe and reliable.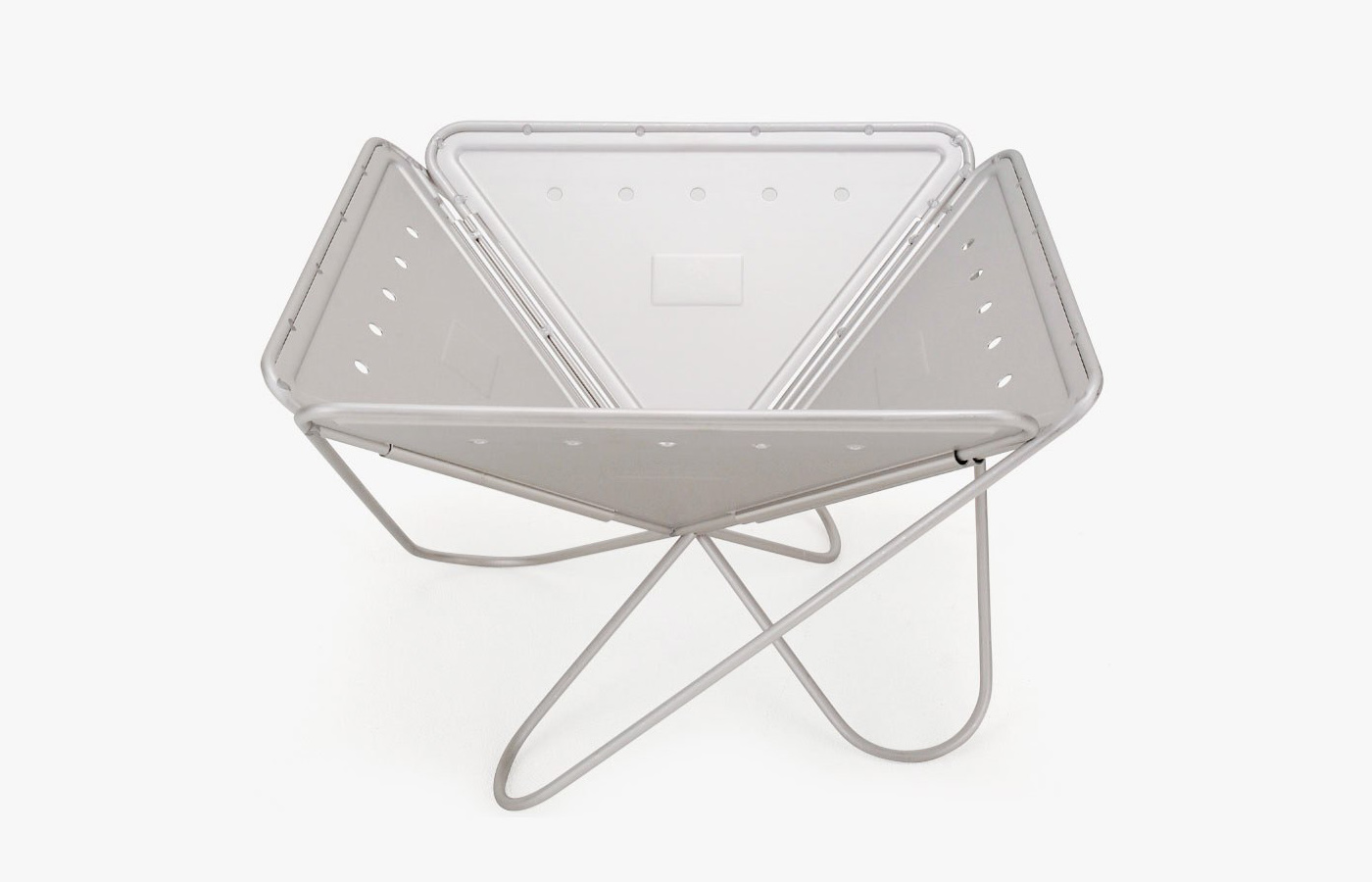 The Snow Peak Fire Pit folds up into a flat, one-dimensional plane – free of frustration and hiccups. It stows nicely into a super convenient carrying case with straps. All of the other accessories included fit perfectly into the bag as well. The entire space saving kit can then be stowed with ease into the back of your car, truck, van or RV.
What's included in the Snow Peak Fire Pit kit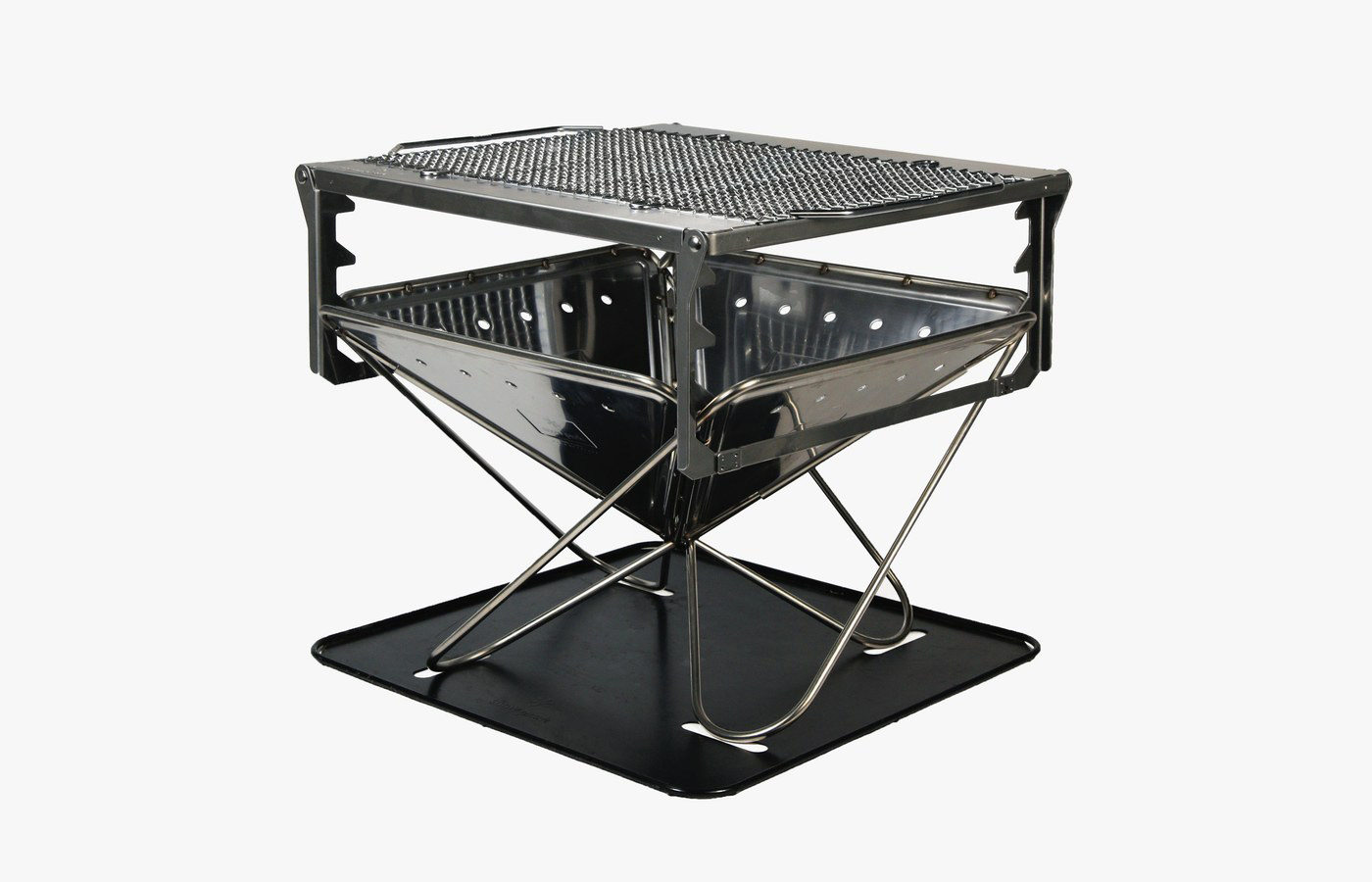 Keep in mind that there are different combinations of the product available. But, unzipping the bag will reveal a shiny silver metal object – the fire pit itself. Also included is a metal base with legs for the bottom, a grill for the top, a bridge that fits the grill piece, along with a bit of mesh for the inside bottom of the fire pit. The bridge can be adjusted to different heights over the fire for various cooking preferences. There are additional attachments which can be added on too.
The origami-like fire pit unfolds in an elegant and well-structured way. The advantage of having legs for the pit is that you can build the fire over many different kinds of surfaces – like grass. The grass will not burn and remain protected. This is a great solution since you will leave no trace of your presence after you have moved on from the camping or enjoyment spot. It should also be noted that the bottom bit and legs provide a very stable base for the pit. All of this makes the Snow Peak Fire Pit an option for zones with burn restrictions.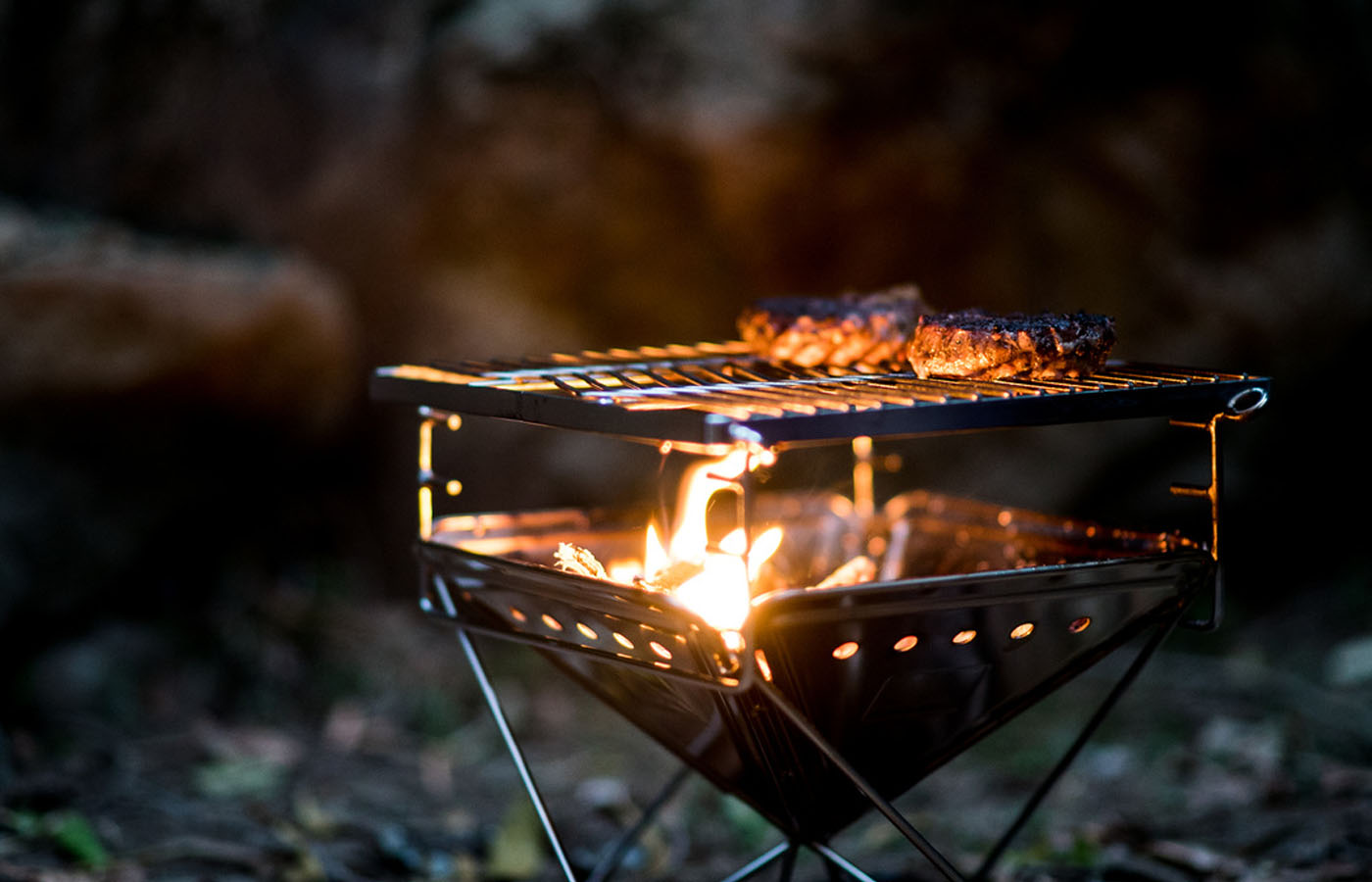 The Snow Peak offers great versatility. After you've used this lovely fire pit contraption for all of your cooking duties with a small amount of firewood for fuel, the bridge unit can be removed. This allows you to move on to the next stage of your adventurous evening by building up a full-on camp fire.
Of course you can keep on using this thing for your fire enjoyment throughout all four seasons. A final note is that the Snow Peak Fire Pit is designed to last a lifetime. Snow Peak CEO and designer of the pit, Tohru Yamai, dreamed it up almost 20 years ago and has only ever received two complaints in the meantime. Let's get grilling!