A Blue Box means many different things. For the techies, it is a special electronic device that sends a signal to allow someone to make long-distance calls for free. We don't think it's still commonly used because of several developments in technology. For the ladies, a Blue Box means something new from Tiffany. Guys, don't you dare show a blue box with nothing inside. Don't even joke about it unless you want World War 3 with your woman.
But good news: even men can now shop for themselves at Tiffany & Co. That's right, you can have breakfast at Tiffany's and start shopping for your lady and yourself. The New York jewellery label has recently introduced a new collection for men. It's actually a first in all 182 years the brand has been in the market.
Men Likes Them Accessories Too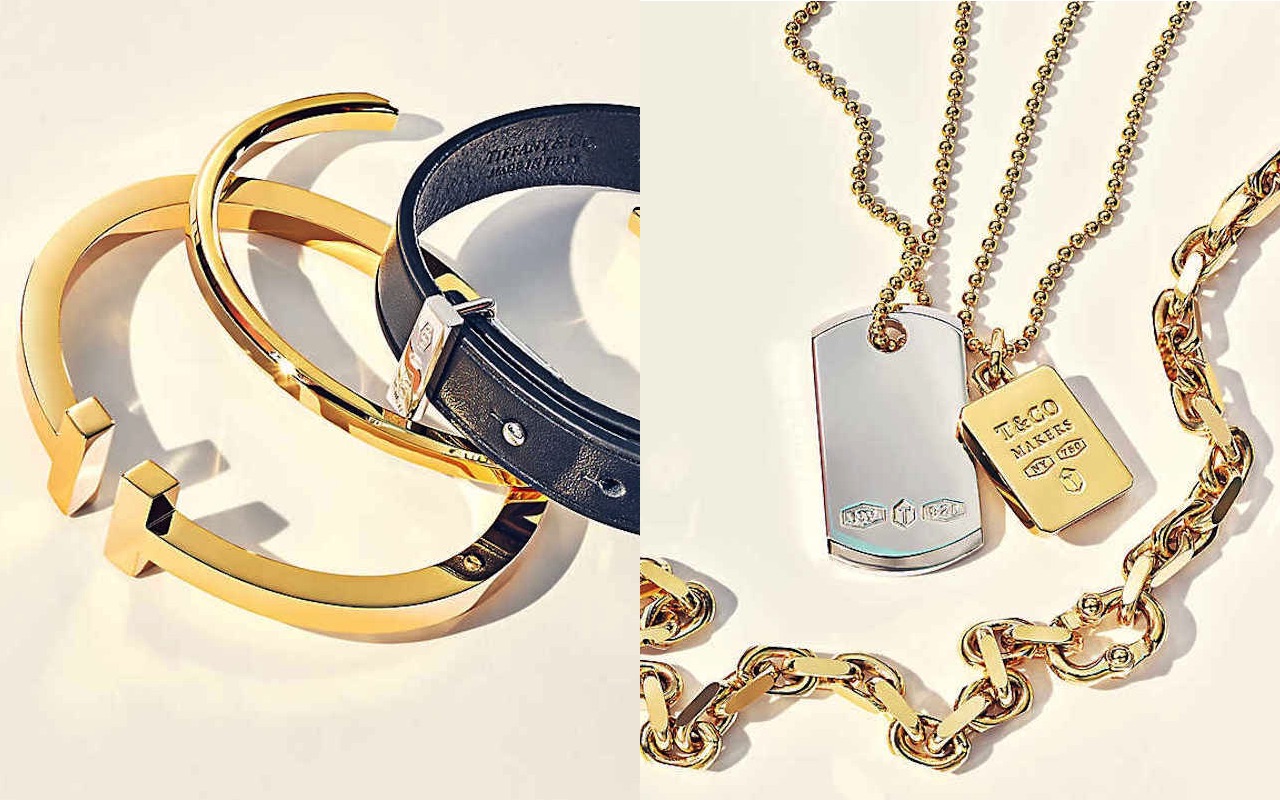 We're certain many dapper men out there would want to check out the Tiffany & Co. men's collection that includes bracelets, rings, necklaces, cufflinks, and watches in sterling silver or gold. Don't worry. The designs aren't feminine as there is a mix of utilitarian, flat edges, and concave and convex forms. Simply put, expect manly designs.
Tiffany Men's is a specially curated collection of for the modern man. Every piece spells luxury and craftsmanship that Tiffany & Co is most known for. Each accessory shows integrity and purity starting from the design to the materials used to the final product.
The designers experimented with concave and convex forms, flat edges and motifs evocative of utilitarian hardware. It's about time the gentlemen have broader choices for items that can be considered classic, luxurious, and still show that very masculine style.
Luxury Accessories Business Targets the Gents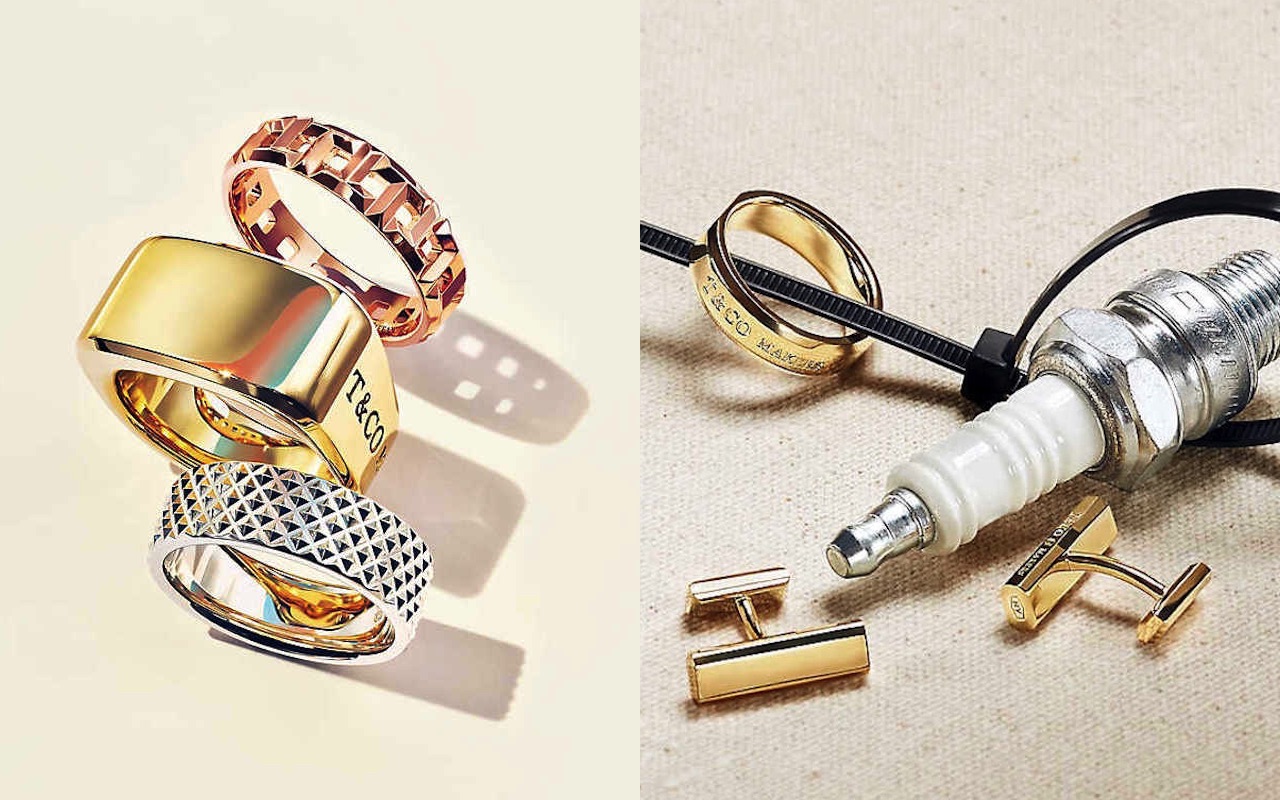 Tiffany's tapped some of the more famous male actors today to show off the new men's collection. There's Hollywood actor Justin Theroux wearing a Tiffany 1837 Makers watch and an 18k gold. American footballer Victor Cruz was seen wearing multiple Tiffany bracelets. There's also Australian singer Cody Simpson sporting a Tiffany 1837 Makers watch in Tiffany Blue.
Some other accessories to choose from include Men's Rings with uncomplicated design and still made with the same level of authentic craftsmanship Tiffany is well-known for. New Men's Necklaces and Pendants can be worn with your favorite t-shirt or your finest suit whether for work, a date, or anoother special occasion.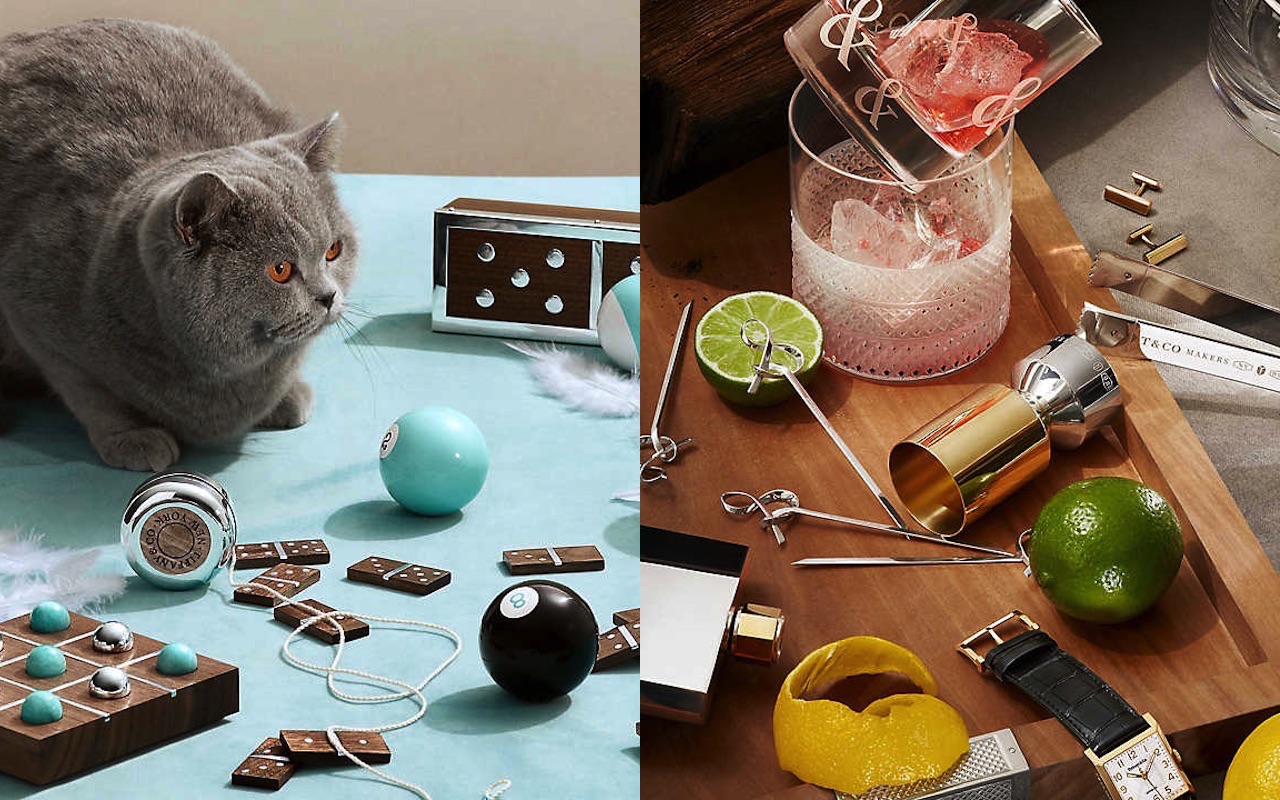 Tiffany's Men's Bracelets can complement a luxury watch. A bracelet can balance the timepiece. Choose a chain bracelet, ID bracelet, or an elegant cuff. For when you want to have fun, check out the Games & Novelties line that include a Travel Poker Set, Wood Pool Triangle and Ball Set, Pool Chalk Holder, Sterling Silver and 24k Gold Vermeil Chess Set, Tiffany Travel Playing Cards, Leather Pouches for the cards, Walnut Tic-Tac-Toe Set, Yoyo, Table Tennis Paddles, and other desk accessories (Mini Folding Chair, Hotel Bell, Tape Measure, Button, Clothespin, Alarm Clock, Harmonica, First Aid Box, Building Blocs, Golf Putter, and Pillbox among others.
Other Men's Accessories available in luxury designs include cuff links, watches, money clips, army knife, sunglasses, flask, compass, tie bar, leather notebook, and more. To raise the bar on your happy hour with your equally good-looking friends, get the Tiffany Bar & Drinkware collection that includes glasses, shot glasses, cocktail picks, and corkscrew.