How a nice carry-on and accessory can speak well on your behalf
Plane travel is a rather public endeavor because you may pass through airports all over the world. It is guaranteed, unless you're traveling in a remote part of the world or at an exceptionally odd hour, that you will be seen by hundreds if not thousands fellow travelers on the occasion. It is always a good idea to present yourself well. This is best achieved when you have a nice luggage set that perfectly matches your cell phone case too, like those offered by Tumi.
Traveling with a suitcase versus a large backpack is dependent on the situation. If I'm traveling for work and plan to be in a setting that's more urban, then yes, I will take out my roller bag and prepare it for plane and airport action. No matter what, I'll usually always have a smaller backpack with to hold a laptop, camera gear, other electronics, chargers, cords, and phones.
It took small steps to get to great luggage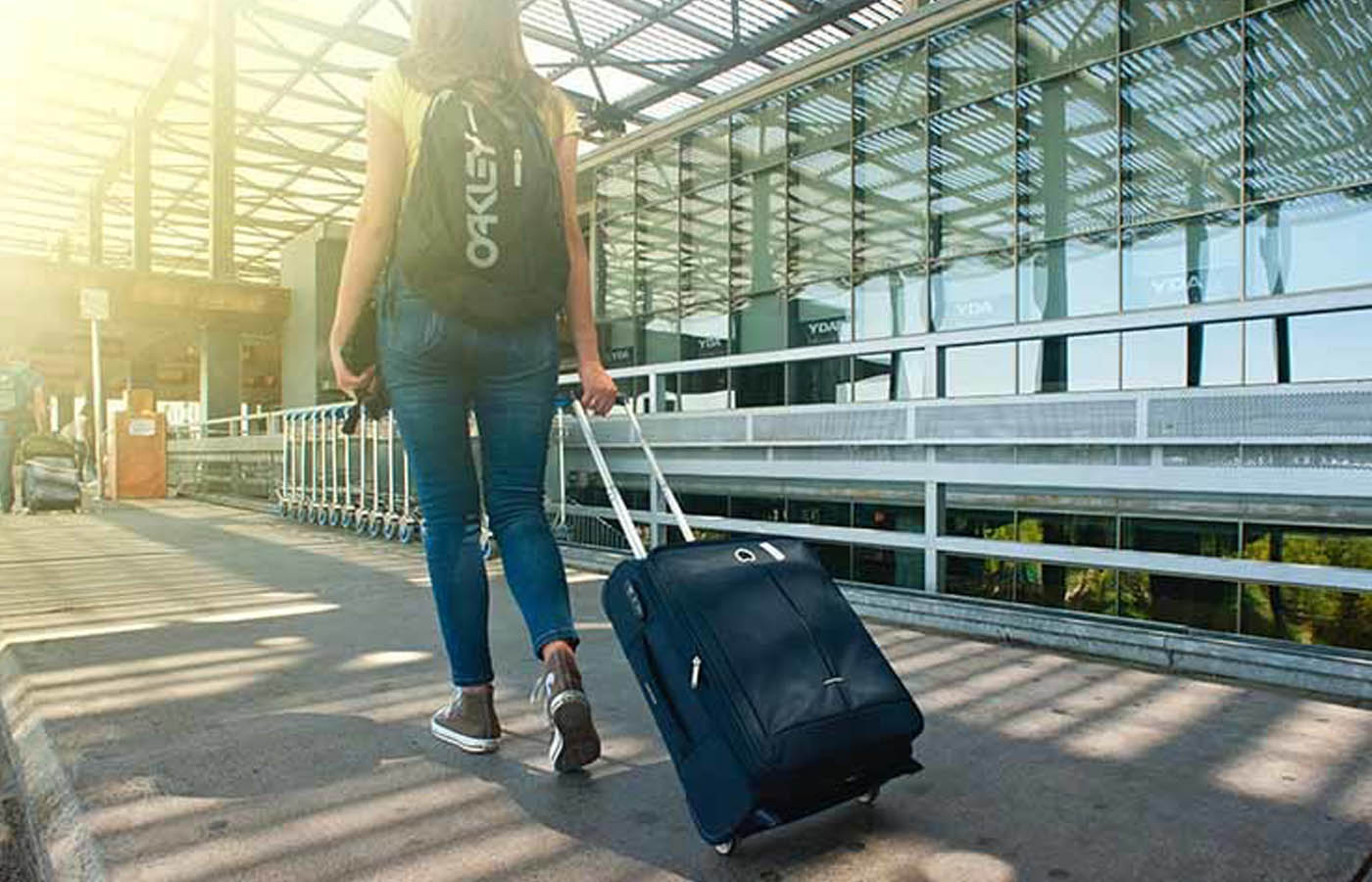 Truth be told, I have never cared about the appearance of my suitcase, at least until now. It must be only because it's not unusual to find myself among professional business types on a more frequent basis. And many of them are toting around Tumi luggage, backpacks and gear. High quality brands are not just a sign of visual status – if they're made well. Passing these well-wheeled folks has since been cause for moments of pause.
Heading down the airport corridors en route to the next terminal or gate, I've caught myself looking down at my roller bag and thinking, how pitiful and what a tragedy. While my current roller bag has been good to me, and I have no reason to abandon it, I must admit that it looks awful. It's practical, I'll give it that, but it's not very stylish and is a no name in the world of fashionable luggage. To rub salt on the wounds, the material is ripped in several places and there are stains all over that cannot be washed out.
The conversion moment to a luxury brand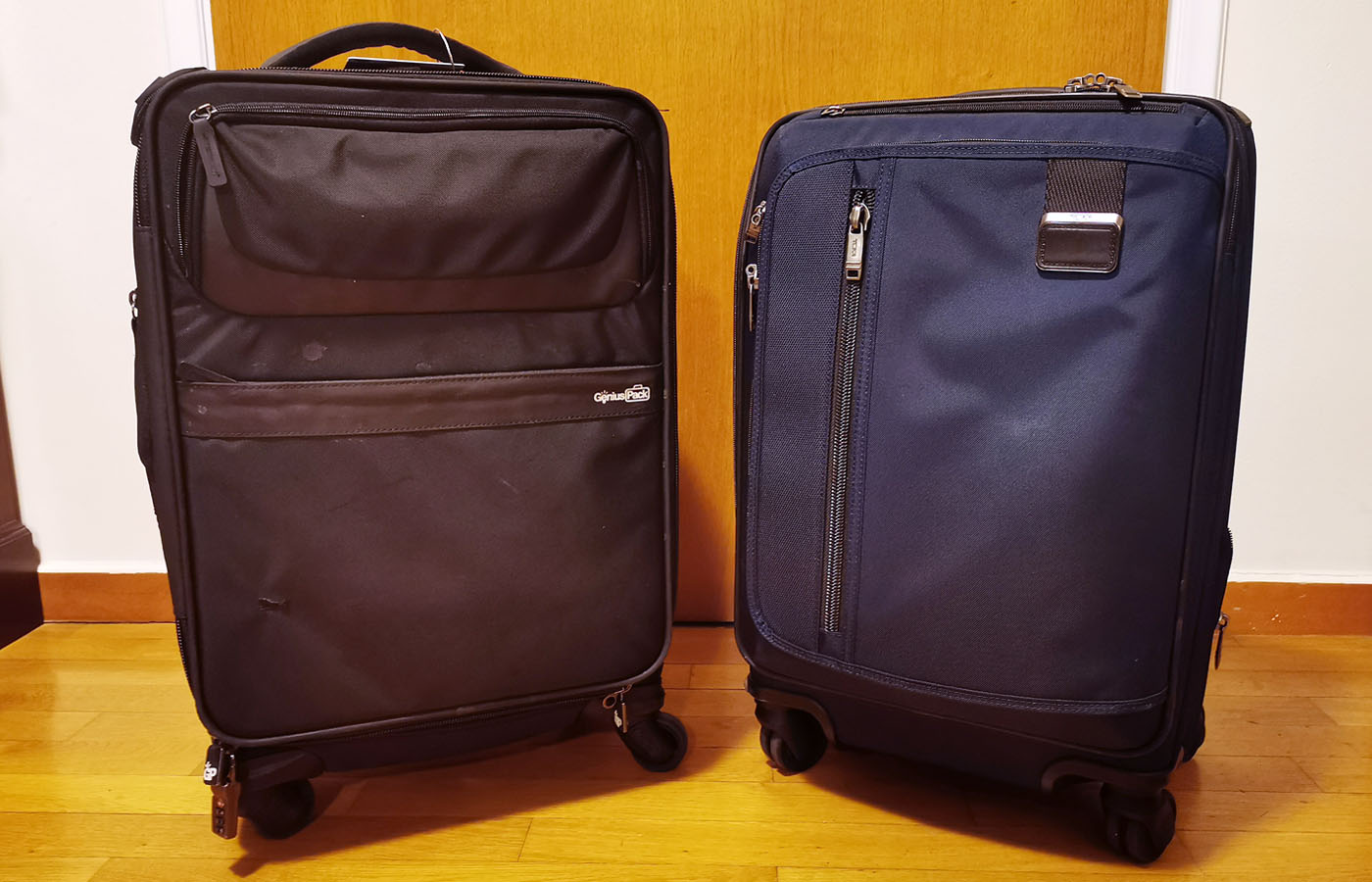 So, when someone gave my father a Tumi bag the other day to use and he didn't care for it, he asked me if I wanted to use it. Not being a stickler for status things, I surprised myself by jumping ahead in favor of the offer. I responded "heck yah" I'll use it – as if the bag would help transform me into a more legitimate business traveler. I still don't own it and am merely using it, but it does make one feel more put together.
It doesn't take much to fit the bill. But having a nice carry-on suitcase and matching cell phone case is a good place to start. Tumi offers lovely luggage and cell phone holders of identical material and matched design. With this fashionable duo at your side, let that do the talking for you, even if you want to dress down on the plane – the bag and case will speak in a classy and subtle way on your behalf – just a meticulously crafted and expensive bag and matching accessory and no one will really care if you're wearing yoga pants, casual tee, and sneakers onboard.
Stylish Tumi collections on the next flight out
The 19 Degree Aluminum International Carry-on retails for about $995 USD and features a super cool design that's sure to make a statement. The look is modern, unique, and unmistakable. But, the really beautiful thing is that this premium carry on is also durable. The metal is supposed to nick, dent, and scratch along the way as a legacy to your travel. Which even if that latter part is a marketing gimmick, it's a pretty brilliant one.
Tumi also makes a matching 19 Degree Case for iPhone that's slim and pocket friendly. The cases are tested by independent 3rd parties to ensure the same degree of ruggedness as the bags.
If you prefer a look and material that's a little more subdued, then you may want to consider something from the Alpha 3 Collection, made with a Ballistic Nylon material. Choose something like the International Dual Access 4 Wheeled Carry-on for $1,050 USD. And the beauty isn't only skin deep, as this bag has a lot of functionality too.
Pair this bag with the suave Ballistic-patterned Case for iPhone which offers protection for your device with good looks. The pairing of the two will make for an iconic and sharp business classic luxury travel look.