The mark of a great watch is when it's put to the test and its limits pushed. We have the pleasure of seeing Vacheron Constantin rise up to the challenge of fitting Cory Richards – an American explorer and photographer – with a watch fit to be taken up to the roof of the World, the Mt. Everest. For those who don't know it, Cory is a photographer with the National Geographic and a seasoned climber.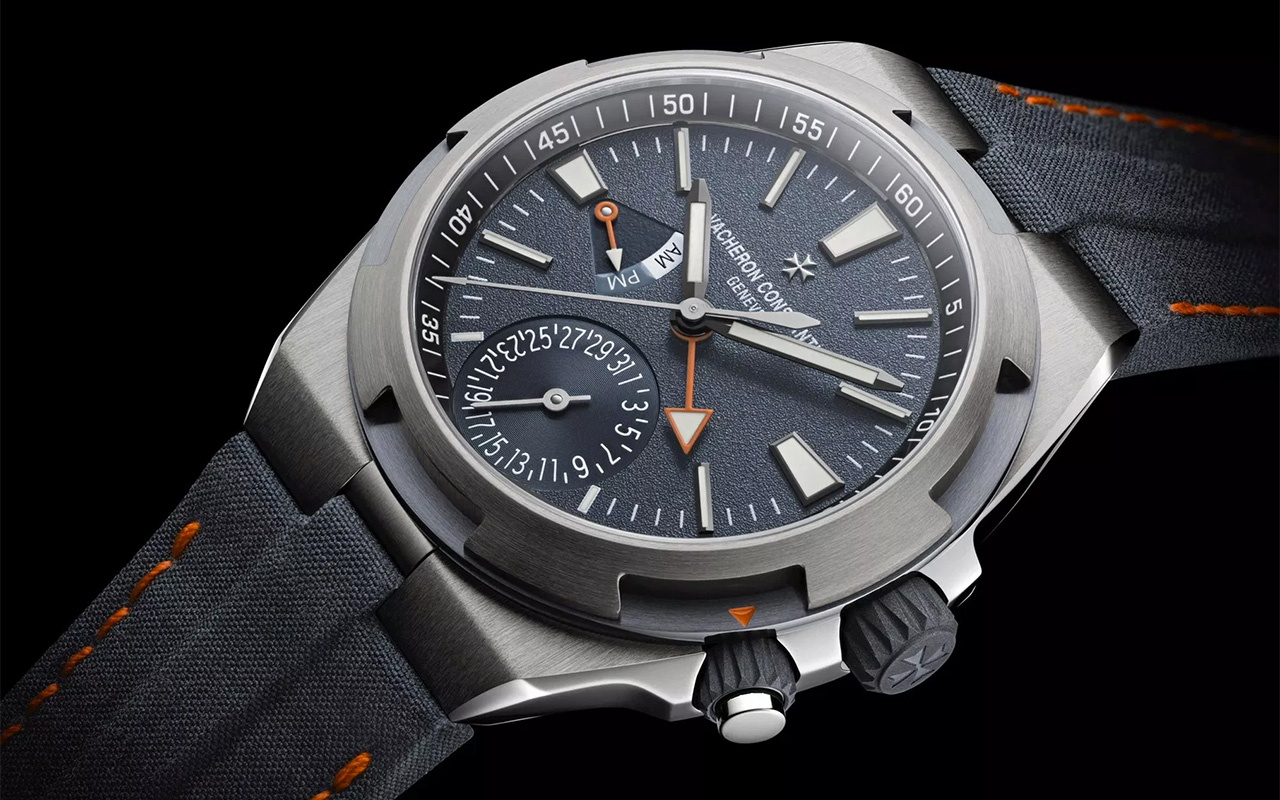 He has been up the Everest twice and one of them included a trip up the slopes without using any supplementary oxygen. On his most recent expedition, he wanted to wear a watch that would match his pace and endure the harsh challenges that The Everest throws at you. His choice was Vacheron Constantin, who in turn fitted him with a special prototype edition of the Overseas Dual Time.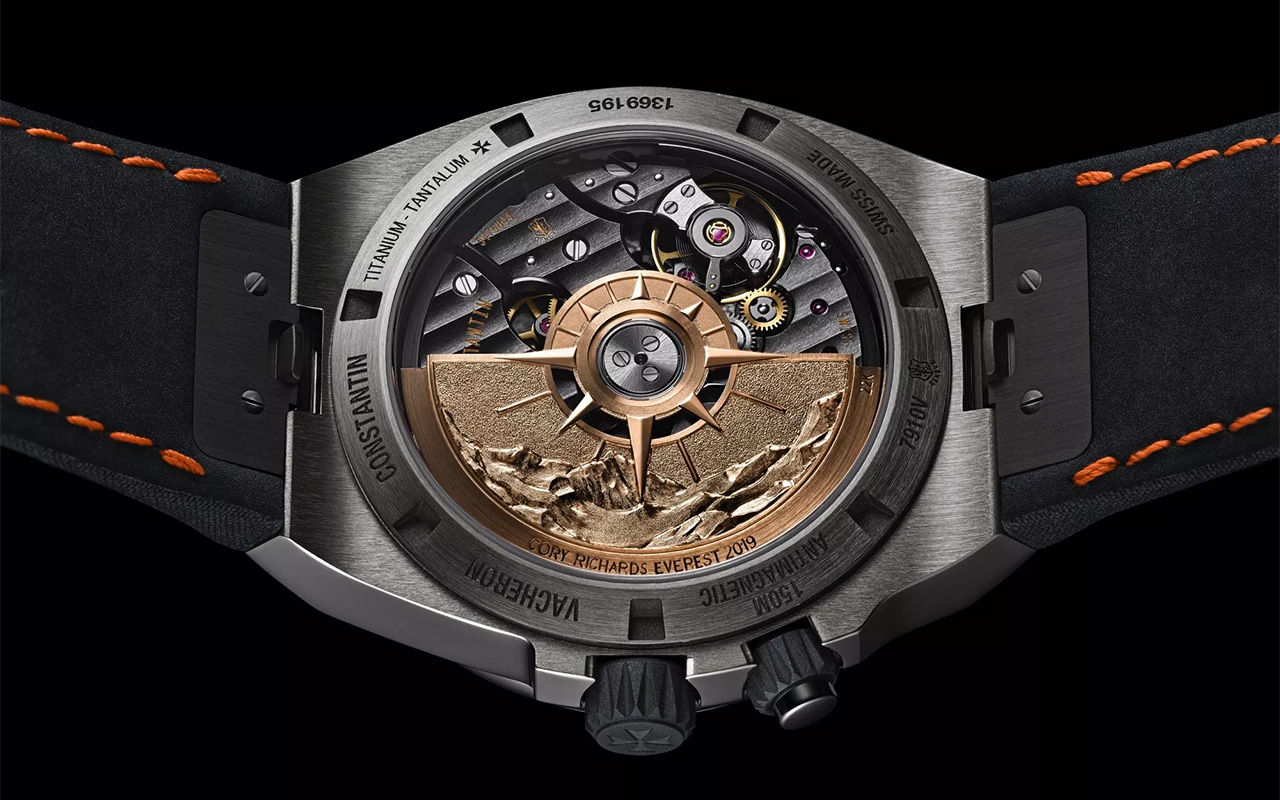 Cory's ask was a dual-time complication, and the prototype built by Vacheron Constantin, adheres to specifics that are required for such a challenging expedition. To be honest, I really like the style and looks of the watch, in terms of aesthetics and design, Vacheron Constantin have got it spot-on with the dial and strap. The dial is a special orange-accented, grey-blue frosted style and is teamed with orange stitch detailing on a grey-blue Ventile fabric strap.
The 41 mm case of this watch is crafted form titanium and sports tantalum under the bezel. The two crown guards – at 3 o'clock and 4 o'clock – are also crafted from titanium. A picture of the Everest by Cory is engraved on the special rotor. The grayish-blue hue of the tantalum is quite noticeable thanks to the light gray titanium case, as it contrasts against it. The 18K oxidized gold indices are applied by hand.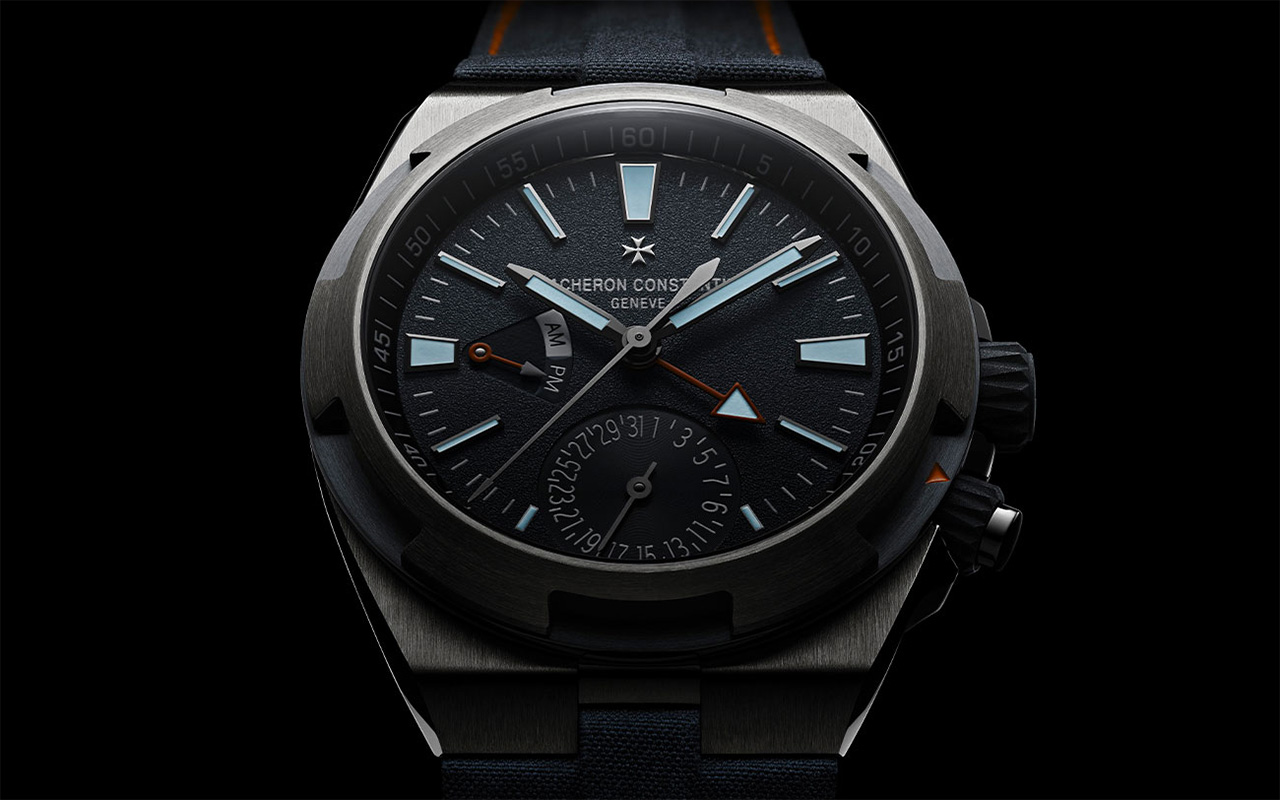 The watch teams up well with the additional gray rubber strap and titanium bracelet that can be worn as options. Under the hood is an in-house Vacheron Constantin automatic movement caliber 5110 DT that provides 60-hour power reserve and is water resistant to 150 meters. You will find the day and night indicator at the 9 o'clock spot and the orange hand is in sync with the home time.
The date for the watch is synched with the local time and you can adjust the time zones via the crown. Presently, there are no formal plans to make this watch available for all, hence no pricing to it. Having said that, it will not surprise me to learn that it has been commissioned by a few enthusiasts in the near future.