Fashion and politics don't mix together. But sometimes, brands do make a statement—only subtly. When politics meet fashion, the result is almost, always controversial. There may be times that brand executives don't realize their designers are doing it until somebody points it out.
A close encounter can be observed at the ongoing Van's Global Custom Culture shoe contest.  Top prize for the best shoe design will win $25,000 USD and the privilege to have it produced by Vans.
Shoe Design as Creative Expression
Vans Custom Culture is all about art. A pair of shoes can be anyone's canvas. It's all about being creative and showing what's in your heart or mind. The winning design will be chosen by a public vote combined with an expert panel. Criteria for selection will have something to do with originality, creativity, and overall execution.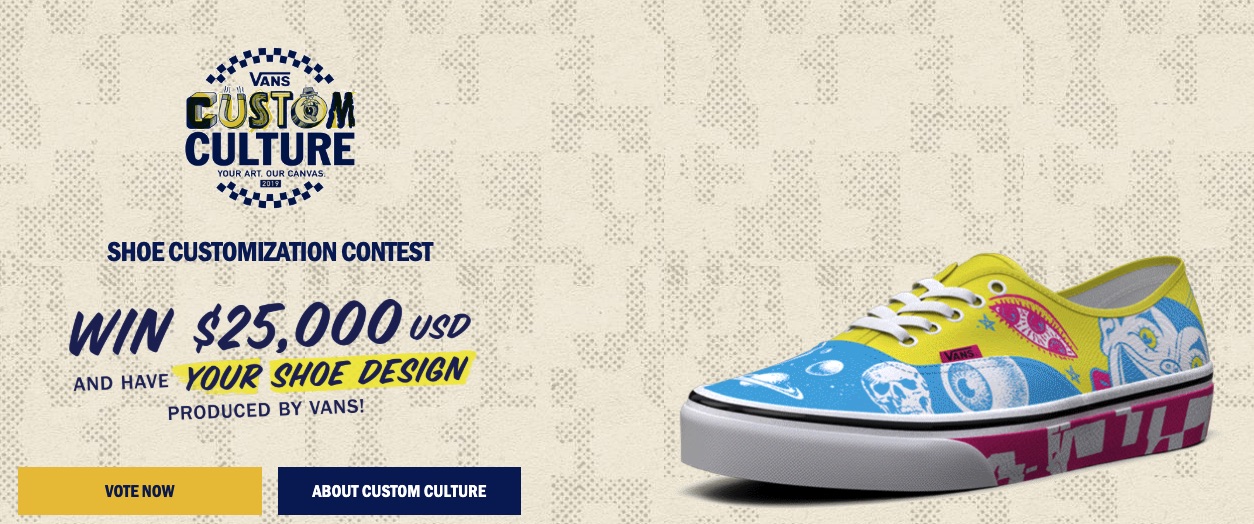 Top 10 finalists from North America will be chosen with the final winner being chosen soon. The contest started last September 19. It will go on until December 19.
The process sounds easy: Submit entries> Begin Voting> Selection of Top 10> Announcement of Winners on the 19th of December. Nothing to worry about until things get politicized.
The custom shoe contest now has the brand being mentioned in the recent anti-government protests in Hong Kong. An artist from Canada submitted an entry that features a yellow umbrella and the national orchid of Hong Kong. On one side of each shoe, there is a drawing of masked protestors.
When voting began on October 1, the design by Naomiso quickly gained a following. It received 30,000 votes in such a short time. It got the highest votes until Vans pulled out the design.
Politics Over Creativity
Vans deleted the entry and sent out this statement: "As a brand that is open to everyone, we have never taken a political position and therefore review designs to ensure they are in line with our company's long-held values of respect and tolerance."
It seemed to be unfair because many people are now calling #boycottVans. For Vans, the design is political and then people are now saying it may be going the idea of fighting for justice and freedom.
Vans encourages creativity but the question now is, what if your creativity or art is about fighting for freedom? People have started questioning Vans' zero tolerance and their stand towards a political position.
There is no feedback or resolution yet but we can hope the issue will become louder.