I don't know about you, about but as the morning light hits me, the first thing I do is check my phone. Next, comes the morning papers … you get the drift. Call it an addiction, a ritual, a waste of time, but it is an integral part of my lifestyle. What about you, do you have morning rituals? Perhaps, checking the Instagram feed and Facebook posts!
With the whirlwind of social media, and the need to be kept appraised about everything, the Vans Vault x Firmament latest sneaker keeps in mind these sentiments and bring us three shoes that are tabloid-print inspired.
The Berlin retailer and Vans reflect on 'Modern Society' with a new collab collection called "Modern Life". Thus, the project touches on how we as a society consume content and go through information daily through the internet, television and social media.
Chaotic Communication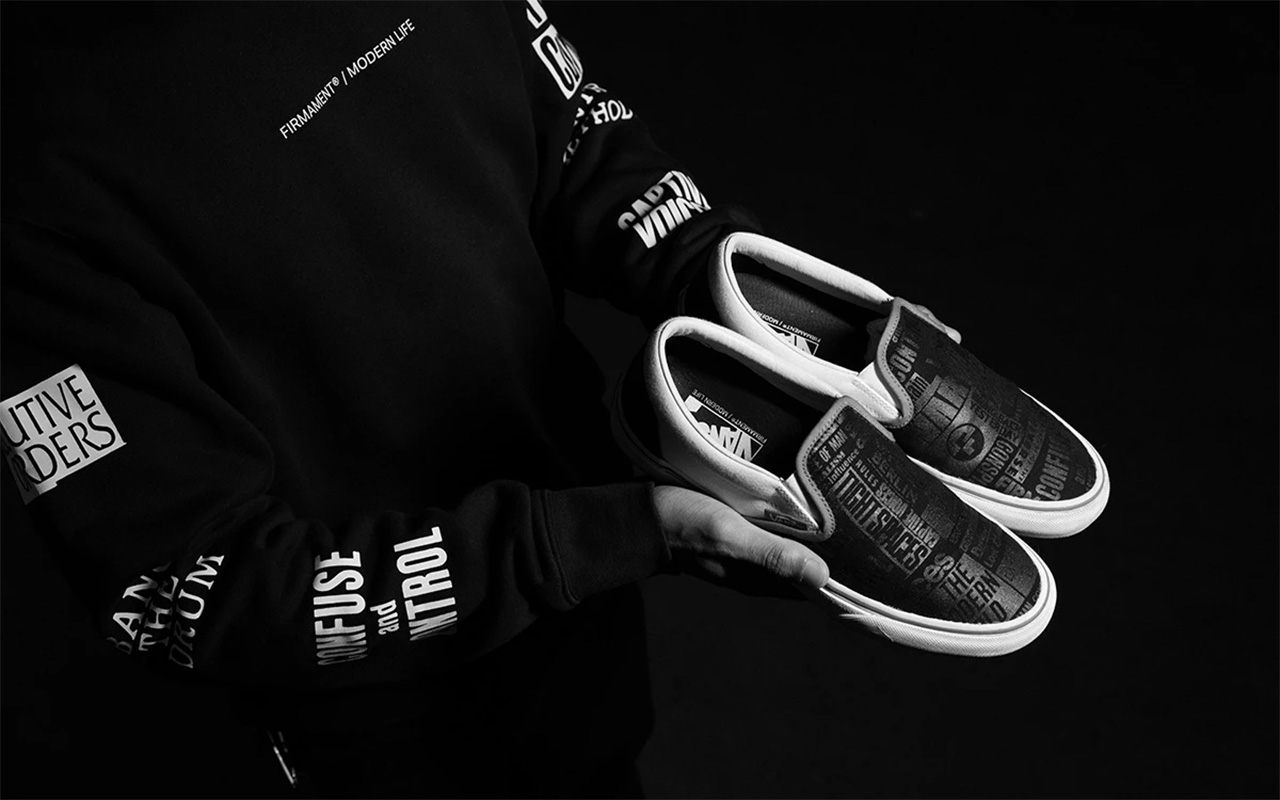 Mining through the company archives and bringing back the Vans Epoch Sport that continues to see many covetable revisions, is a good thing for our generation. Influenced by contemporary societies and the endless scouting for information, the boutique has added a tabloid-style representation to capture the attention of the wearers and this is a reflection of Chaotic Communication.
The graphics on the shoe depict one way or two-way communication streams, that we engage in with, daily. The subjective nature of how we process the information is revealed in the form of dark Firmament graphics, that appear throughout the collection.
Old Skool with a Twist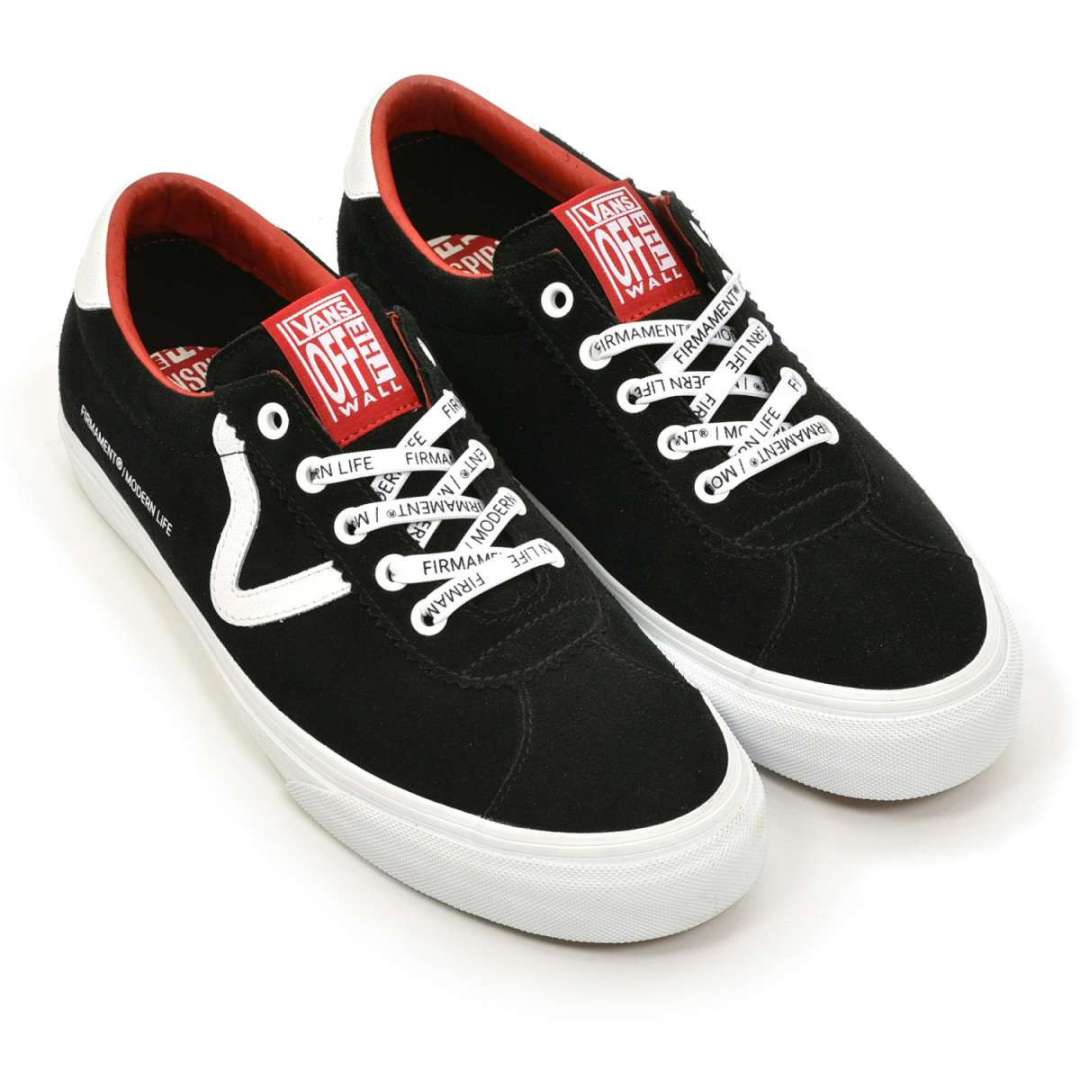 Featuring the classic lowtop silhouette, the iconic waffle outsole that we've all known to love, has a very '90s looking 'V' stripe added to the side. The kicks sports co-brandings on the lateral sides towards the bottom wear of the upper, with printed laces tying the shoes. The slip-on and authentic jumps look amazing with the all-over prints.
The premium canvas uppers adorn phrases like "IN THE MODERN WORLD" "KILLERS OF THE DREAM" "CONSPIRACY" amongst many. Vans isn't slowing down on these headline-worthy collabs anytime soon and the trio in the collection will be exclusively available on Firmament this month.