Take a guess – what is the connection between vinyl records and Bauhaus Design School? Nope, it's not that … it's Vinylize – an eyewear fashion brand that upcycles old records that are no longer spinning or belting songs.
Marking the 100th anniversary of the Bauhaus, Vinylize is out with a new pair of frames that are unique and gender-neutral. Made of circular lenses that are intersected by lines, the design of the frames is very unique and distinct.
The Story of Bauhaus 100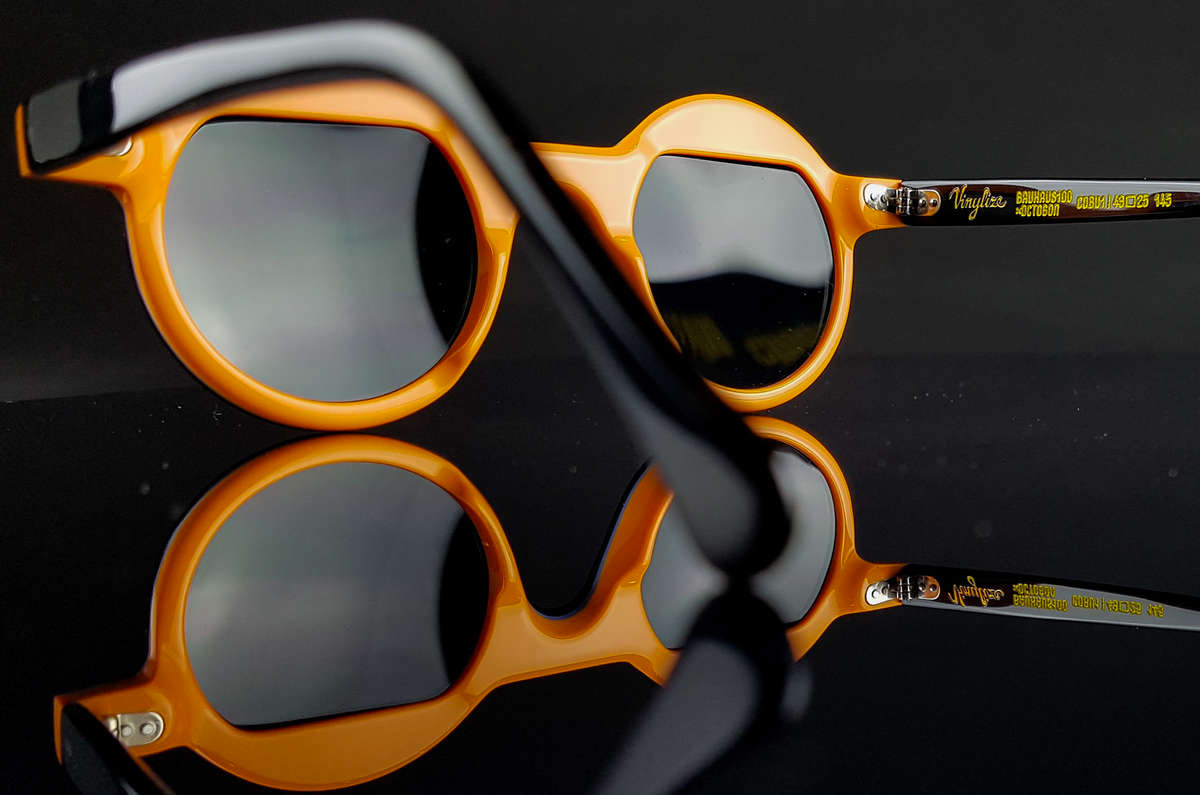 The word Bauhaus in German translates to "building house." Those who are associated with the design field, are familiar with the impact and significance of the Bauhaus movement; its influence and legacy. The design language of the Bauhaus era can be recognized in everyday objects like clocks, furniture and kitchenware.
The legacy of modernism continues, although the school had a very short existence –  between 1919 and 1933. Known as the Bauhaus Movement, the world saw a revolution in design, with the colors and shapes reflecting the amalgamation of art with craft. The color pallet was dominated mainly by red, blue and yellow and simple geometric shapes complemented the design process.
Celebrate Bauhaus' 100th anniversary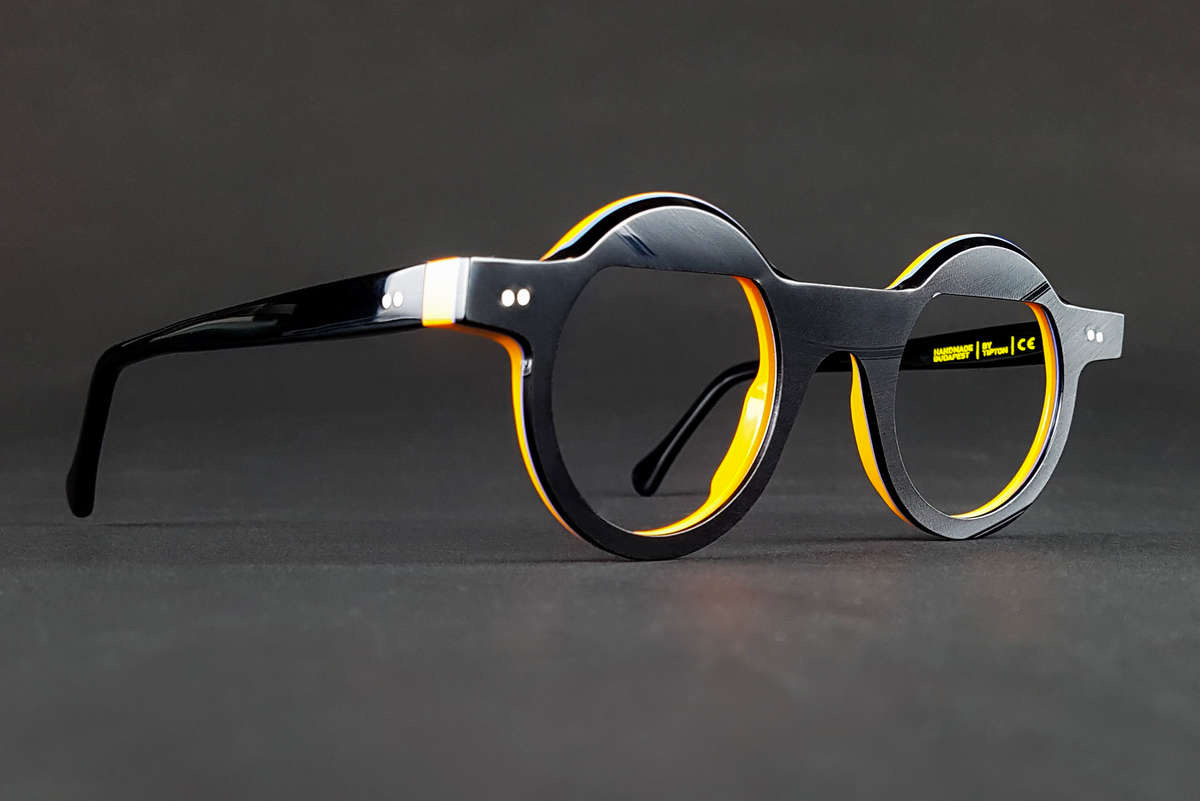 Team Vinylize is celebrating Bauhaus' 100th anniversary with a limited edition frame, designed and handcrafted by them. The team was invited to design and handcraft a tribute, and Zack Tipton, co-founder of Vinylize, took the opportunity with much gusto. Conforming to the Bauhaus mantra 'Everything is design', the frames have been designed by senior Vinylize designer Simon Hukaya.
"The fact that no Bauhaus designer ever made frames was liberating for me," Simon says. "Although whatever I designed needed to look 'Bauhausy', this was far from being a straitjacket. I studied Bauhaus architecture and how they worked with shape and mass. The lines in the frame design and vinyl itself give "order and coherency." Form follows function. "There's no point designing great-looking glasses if they're uncomfortable," says Simon.
Designed using circles intersected by lines, the frame's front is made from Vinylize's signature black upcycled vinyl. The warm orange of the interior is crafted from plant-based acetate. Available as glasses and sunglasses, the frames are limited to a hundred units only.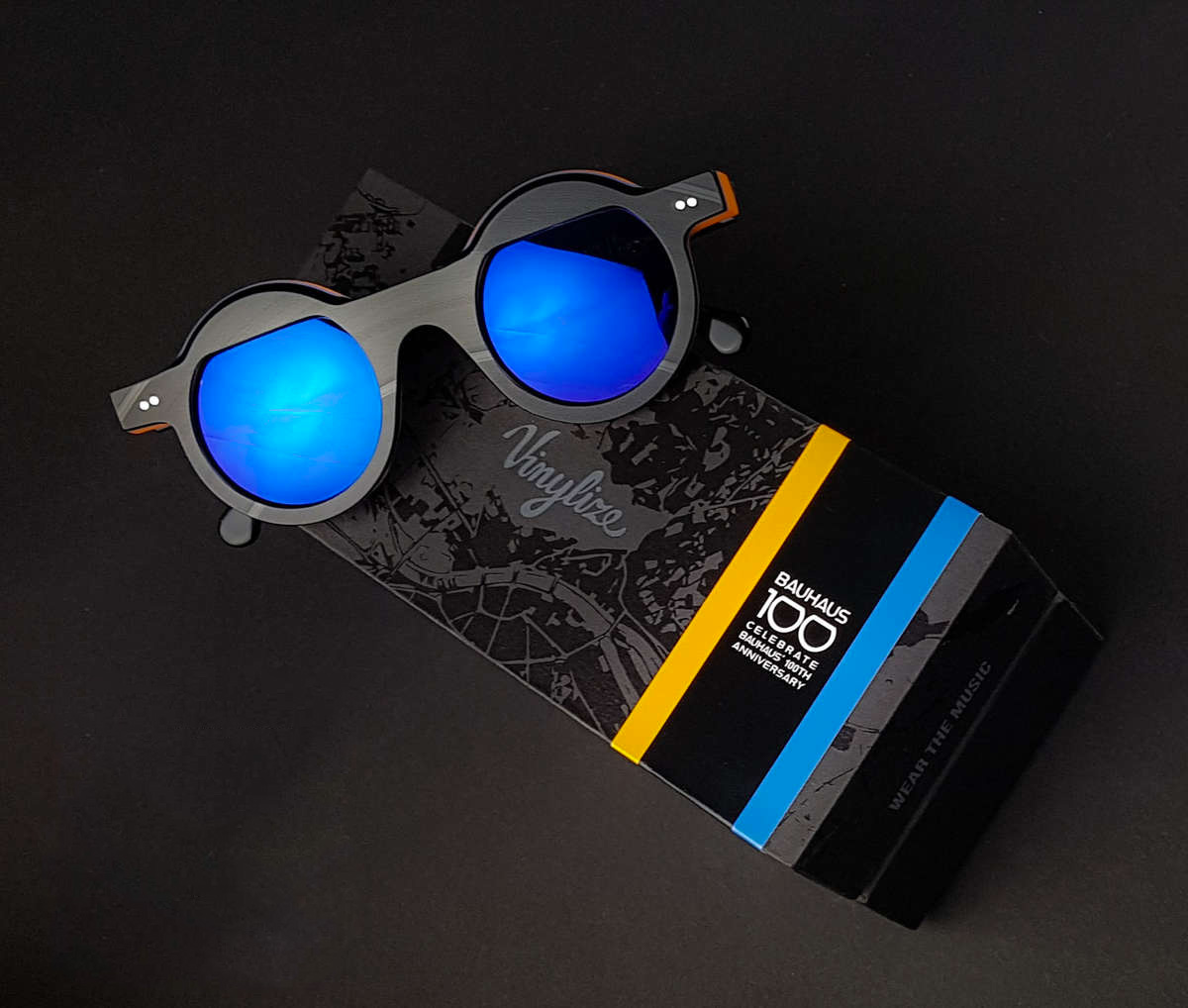 Available in either optical or with mirror blue lenses, pick from unique combos like black, blue and orange. Pick It up for $495.