Some things are never enough. For the wealthy elite, an armored version of the Toyota Land Cruiser or Lincoln Navigator is like putting tin foil over a paper boat. If what you want is a really big, imposing, and frankly ridiculous SUV, your life deserves the 2020 Rezvani Tank.
Here are some reasons why the 2020 Rezvani Tank is the armored conveyance of choice for off-kilter Silicon Valley billionaires, affluent industrialists, and heads of state.
The 2020 Rezvani Tank is all new
Maybe you've heard of the first-generation Rezvani Tank. It's a humongous armored SUV with a bonkers 500-horsepower Hemi V8. But that was back in 2017. Rezvani is now using a new-gen Wrangler JL chassis instead of the previous JK-based machine.
Based on initial photographs issued by Rezvani, it's hard to pinpoint the new styling details of the updated Tank. It does look similar than the outgoing version, but the new Tank is perceived to have a more angular roofline. Meanwhile, the body has gained some angular proportions that won't look out place in a jet fighter.
If size (or survival) matters, it's hard to argue with the Rezvani Tank.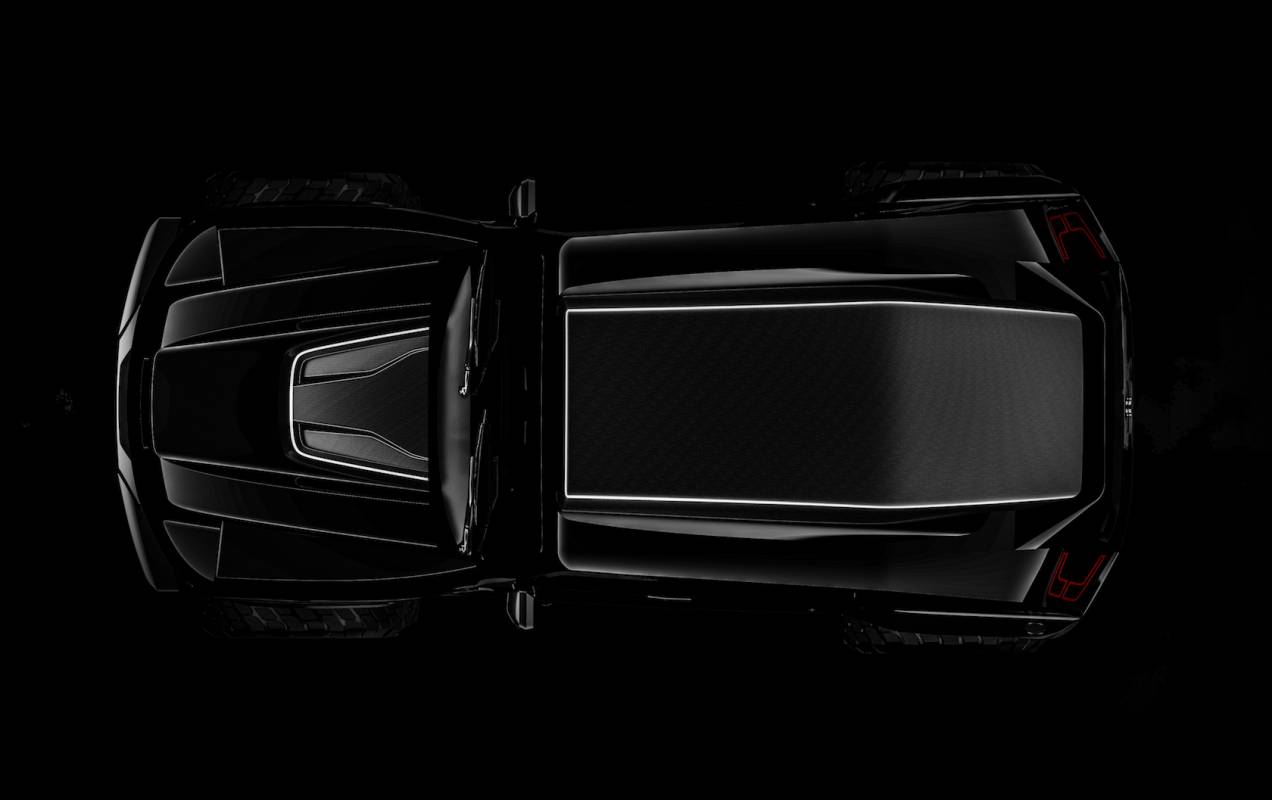 It has the engine of a Dodge Challenger SRT Demon
With that, it means you get a 6.2-liter supercharged Hellcat V8 motor under the long and angular hood of the new Rezvani Tank. This potent mill churns out 707-horsepower. Rezvani has yet to clarify the minute technical details about the stout motor. But in the Challenger SRT Demon, that motor is tuned for an outrageous 840-horsepower and 770 pound-feet of torque.
But if you ask nicely with thick bundles of cash in hand, Rezvani will offer you the Tank X package. And with this, you get a tuned version of the Hellcat V8 producing an insane 1,000-horsepower.
And the sound, oh the sweet sound of a supercharged V8 as it builds up those intoxicating revs. It sounds like the perfect petrol-ingesting machine. Not even the biggest chainsaw can outmatch the sound of a Dodge Demon at full song. Imagine what a tuned 1,000-horsepower version of this engine sounds like.
So with the 2020 Rezvani Tank, you not only get a big, brash, and commanding SUV. You get a big, brash, and commanding SUV that sounds like a freaking Dodge Demon.
The new Rezvani Tank offers military-grade EMP protection
Hell yeah! EMP stands for electromagnetic pulse protection. This upgrade is available in the Tank Military Edition Package. According to Rezvani, this package offers E1, E2, and E3 protection. This means complete protection against nuclear blasts, electromagnetic radiation, lightning strikes, and solar flares.
But if EMP protection is a bit too extreme, it's good to know the new Tank is still equipped with a dazzling array of security features. This includes high-powered LED lights, a night vision system, smokescreen system, a self-sealing fuel tank, electrified door handles, and run-flat tires.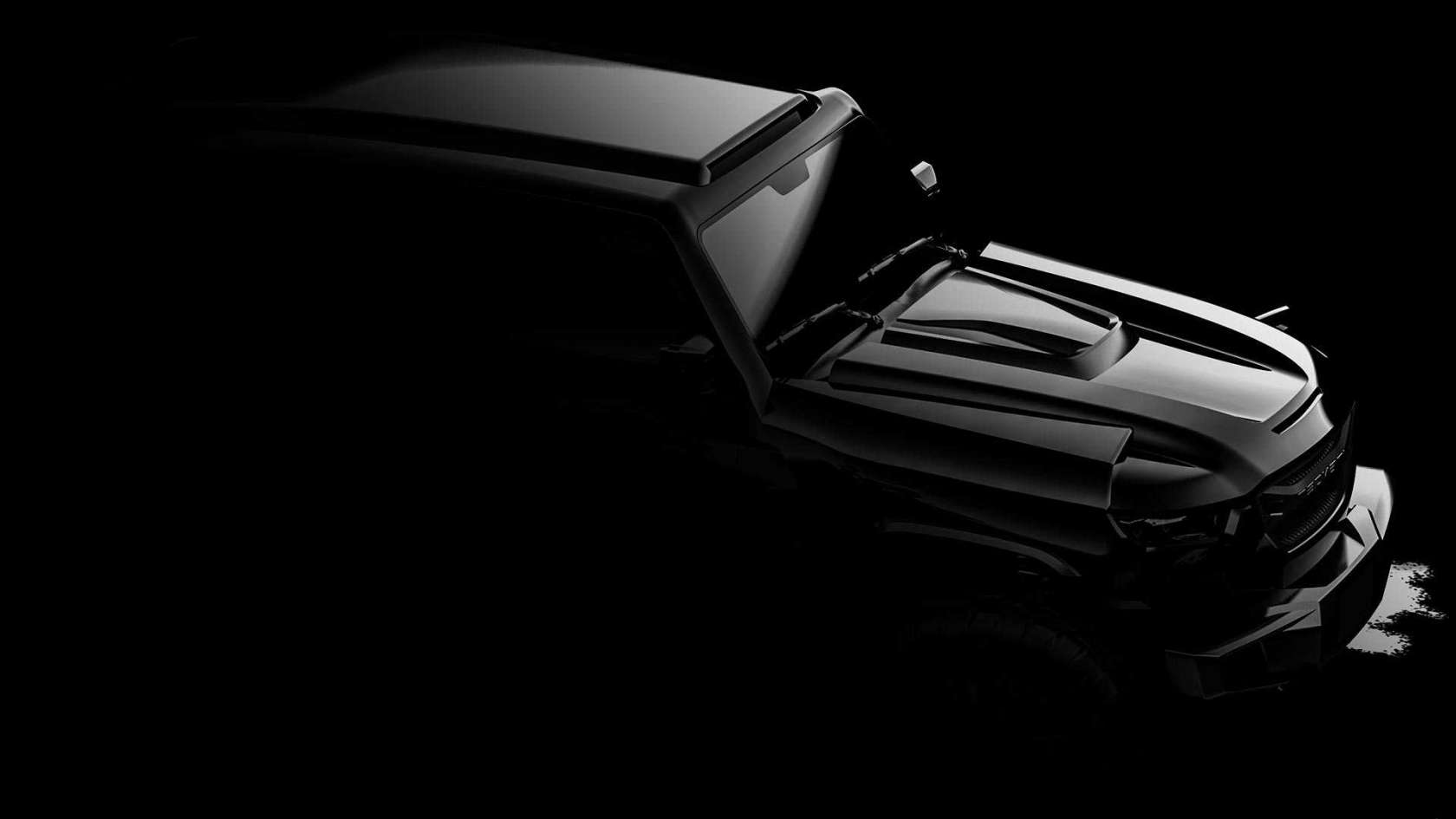 The 2020 Rezvani Tank remains an off-road capable SUV
When the inevitable happens, you won't be sure if all the escape routes are comprised of paved roads. This is the reason why the new Rezvani Tank is custom-built using the traditional body-on-frame design. There's also a reinforced steel frame to strengthen the custom body.
It won't cost a million dollars
Your hyper-million dollar supercar won't hack it in a nuclear strike. But inside the new Rezvani Tank, you can calmly sip tea as the rest of humanity comes to an end.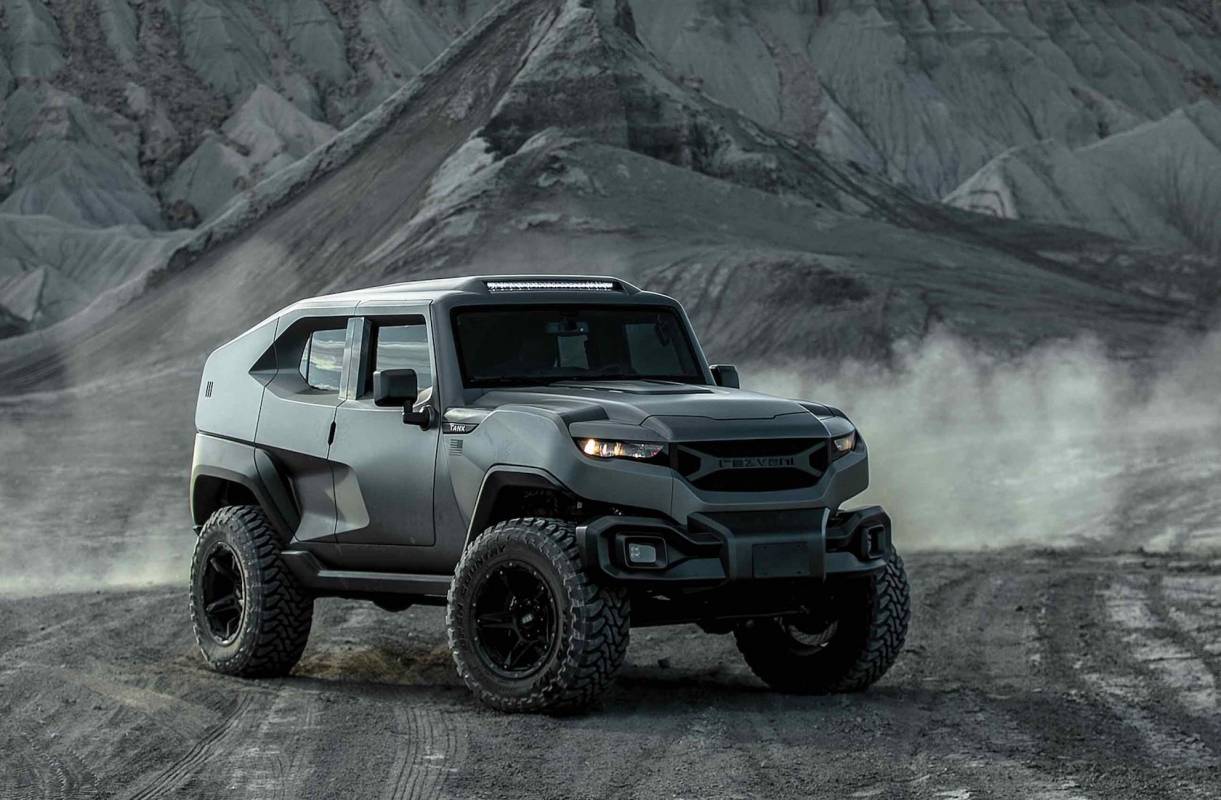 The 2020 Rezvani Tank is available for pre-order with a $2,500 refundable deposit. Rezvani has yet to release pricing on the new Tank, but we expect a starting base price of $175,000 to $180,000.