The 2020 Audi RS6 Avant is making all the right moves. If you haven't heard, this is the first time in history American buyers can get a RS6 Avant from the dealership. After making a big impression with the Audi R8 LMS GT2 at Pebble Beach, the German carmaker is proud to offer the fourth generation RS6 Avant as a viable alternative to crossovers or sedans.
Audi's new RS6 Avant has all the right ingredients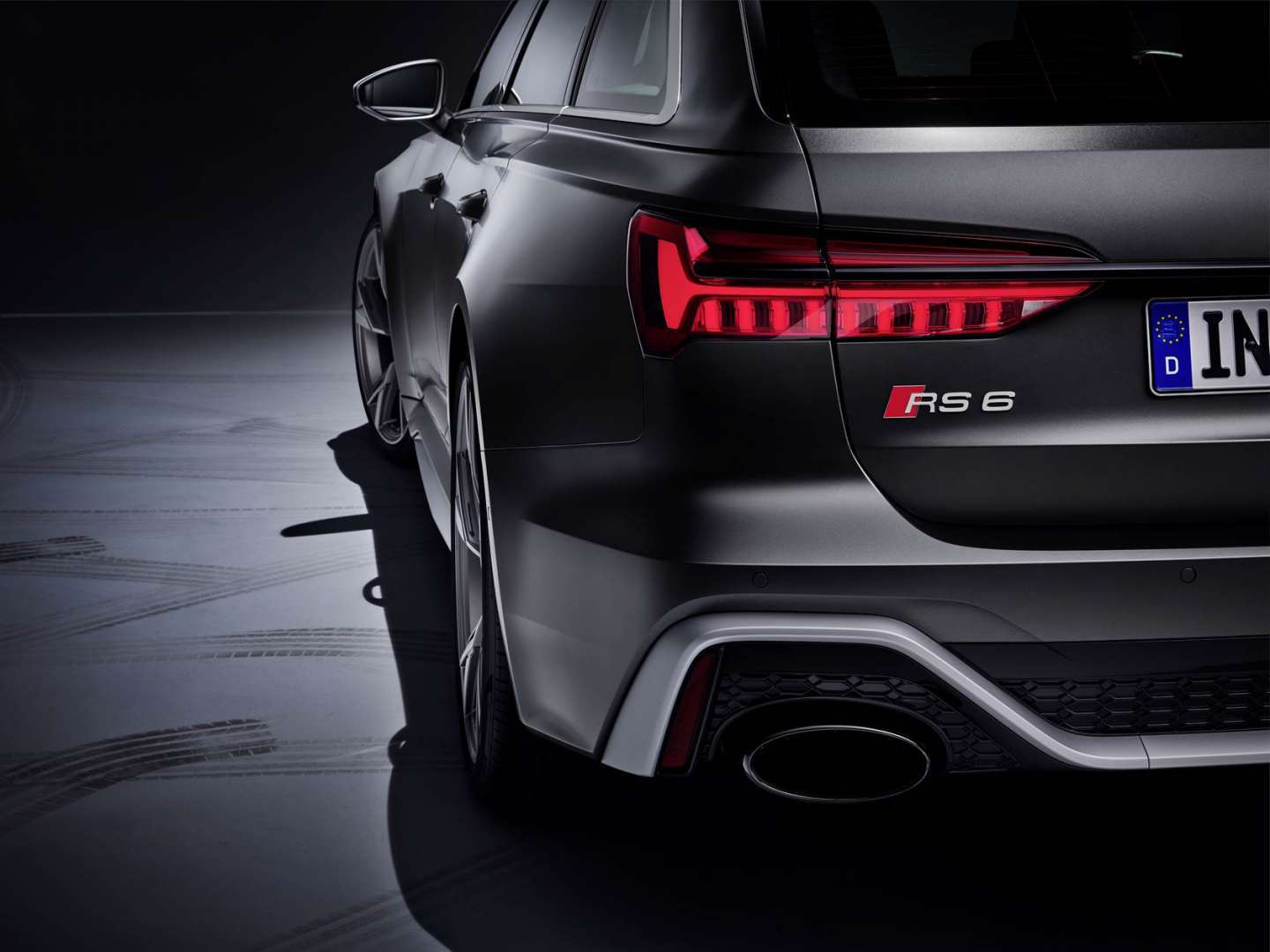 Browsing the specs, you'll know instantly the new Audi RS6 Avant is quite a tasty dish. It has a big V8 motor, Quattro all-wheel-drive, eight-speed automatic, and a mild hybrid system to save fuel. But apart from the marvelous exterior, what really struck us is the interior. But then again, this is not surprising given Audi's are known for having immaculate interiors.
What really comes to mind though are the station wagons of yore. You know, those flat-panel dashboards, overly bouncy spring-loaded seats, and yes, the steering-mounted shifter. Despite all that, old station wagons were comfortable to drive. But if you push it to a corner, it typically loses balance like a rookie ice skater.  
But one look at the Audi RS6 Avant's interior is enough to erase all those warm yet forgettable memories. The RS6 Avant is no ordinary station wagon, and we said from the start. But it also happens to be a proper luxury car despite being the sportiest and most practical as well.
Roomier Interior and More Cargo Space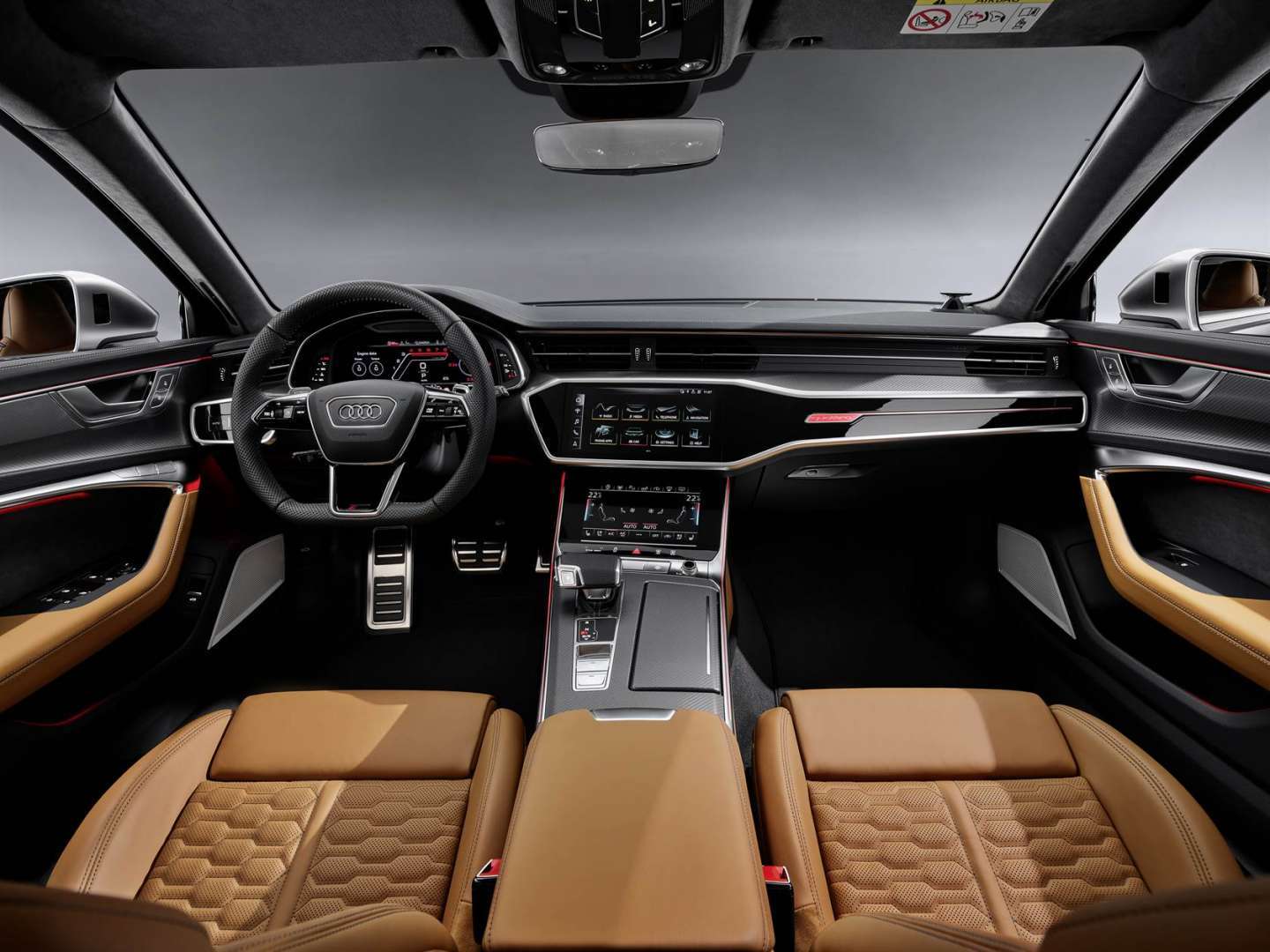 Nothing defines luxury than having enough room to move about, and this is what the new Audi RS6 has in spades. For starters, it's wider than a base A6 Avant. In fact, don't even think of an A6 when looking at the new RS6. If those headlights look familiar, it's because they came from the A7. The RS6 Avant stretches 1.6-inches more on each side and has those muscular haunches to further exaggerate the broader stance.
Thankfully, it also translates to more interior room. While Audi has yet to release measurements of cabin space and legroom, they were kind enough to boast about the cargo room. Compared to the outgoing model, the new RS6 Avant has a wider loading width, which is now 1.05-meters (3.4-feet) wide. The compartment length has also grown to almost two meters (6.5-feet), which makes it fairly easy to load larger items like cooler boxes, camping gear, sports equipment, and a month's worth of grocery shopping.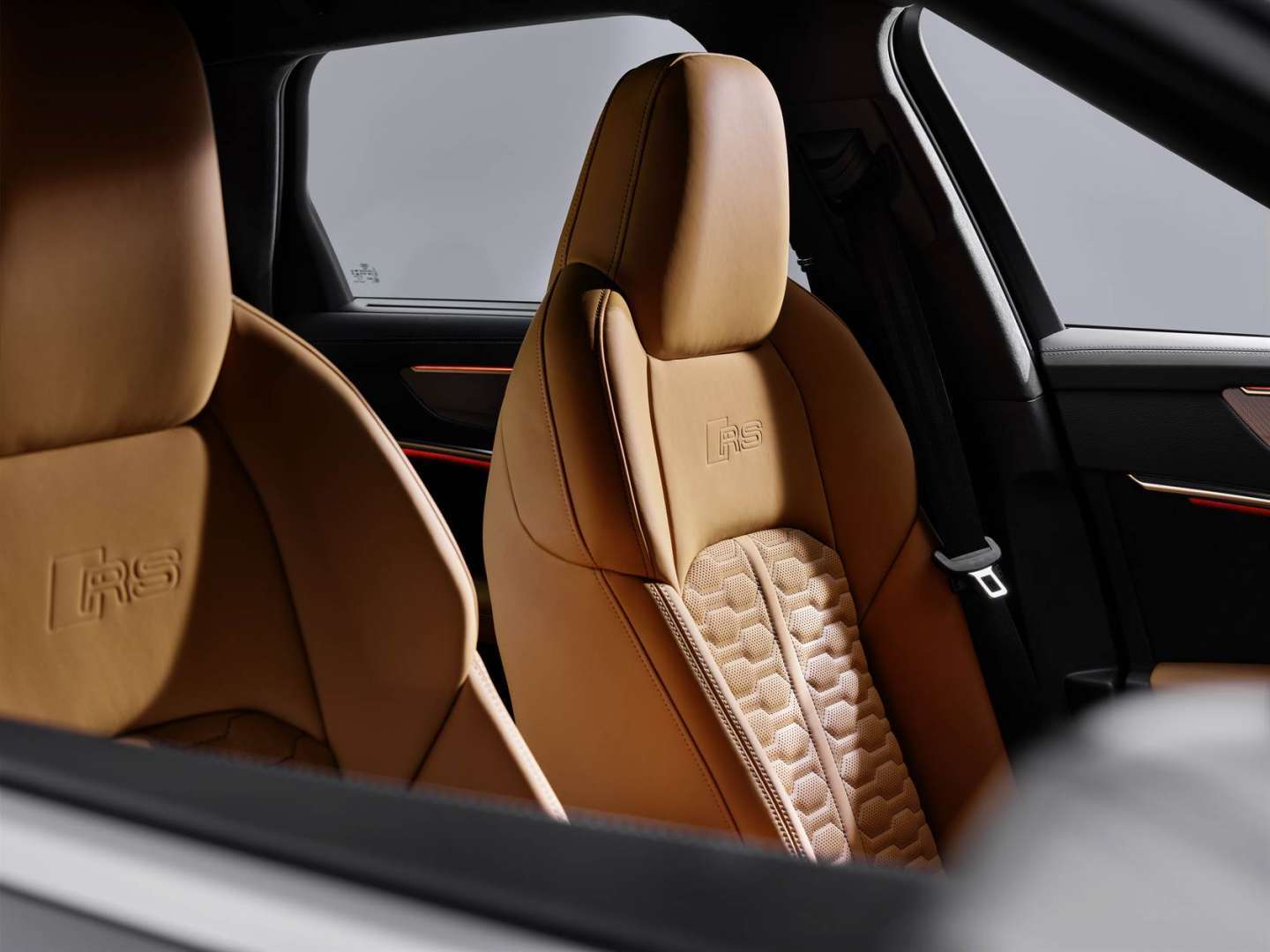 Even when the rear seats are up, you have 20 cubic feet of cargo space. Fold the seats down, you get 60 cubic feet (1,680 liters) of space, which is better than most crossovers or SUVs. We can go on and on about the kind of stuff you can carry in the Audi RS6 Avant, but the point is it offers the practicality of a larger vehicle without compromising on passenger room and comfort.
Luxurious Appointments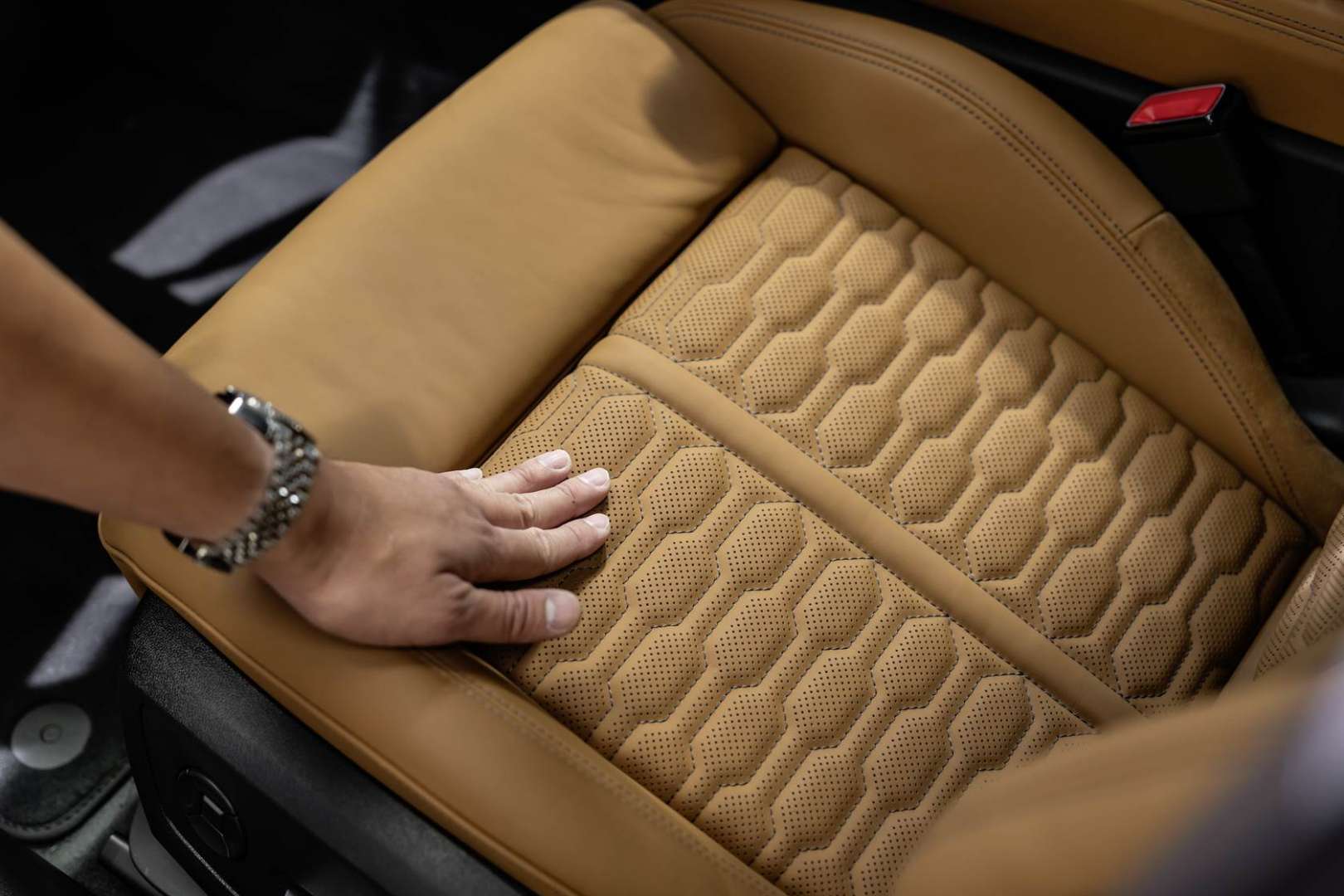 The Audi RS6 Avant is a seriously luxurious station wagon. But there are hints of sporty DNA like the flat-bottomed steering wheel and the Audi drive select system, but the interior is manicured to perfection. The aforementioned tiller is wrapped in glorious perforated leather while the paddle shifters are milled from solid aluminum. Everything inside the cabin has a premium feel, which almost makes you forget you're inside an actual station wagon.
If sedans are really dead, then all cars should be station wagons. The generic looks of so-called sporty crossovers have reached the tipping point, so the RS6 Avant brings a fresh perspective on the family-hauler category. It starts from the moment you open the doors as you gaze impressively at the Audi Sport emblem projected on the floor.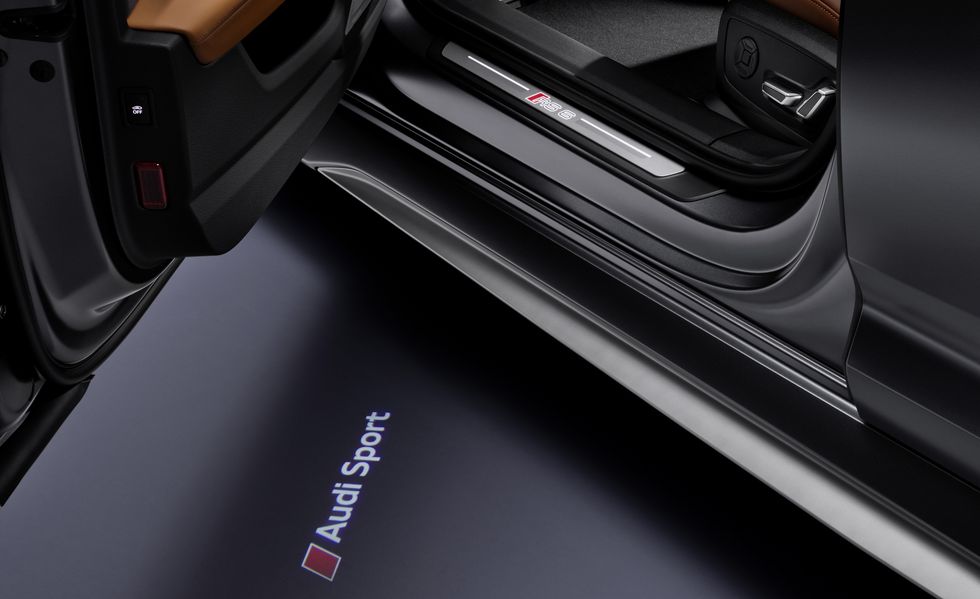 The standard sports seats are wrapped in black pearl Nappa leather and Alcantara. You get embossed RS logos on the chairs as well! Perforated Valcona leather is an optional extra and is worth every penny in terms of appearance and luxurious feel. The honeycomb pattern and embossing add a nice premium touch to the homey cabin.
Audi RS Design Package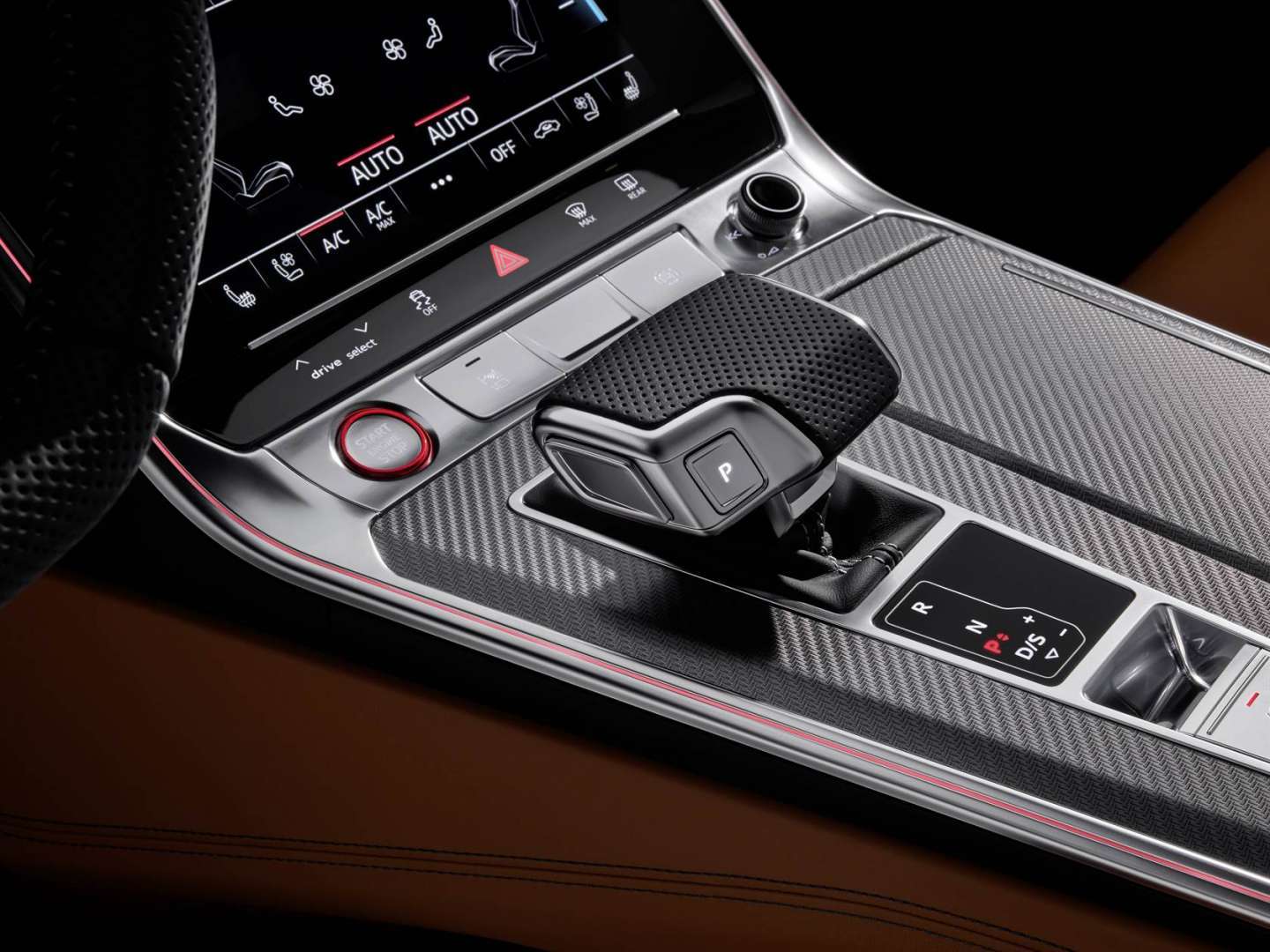 You can infuse some color in the Audi RS6 Avant's interior with the Audi RS design package. You can choose from two packages: red and grey. Whichever you choose, the car receives Alcantara treatments in the steering wheel rim, kneepads, and gear lever gaiter along with contrasting stitching. You can also choose from natural wood, carbon, matte aluminum, or gray-brown inlays for the dashboard, center console, and door panels.
All-Digital Operating System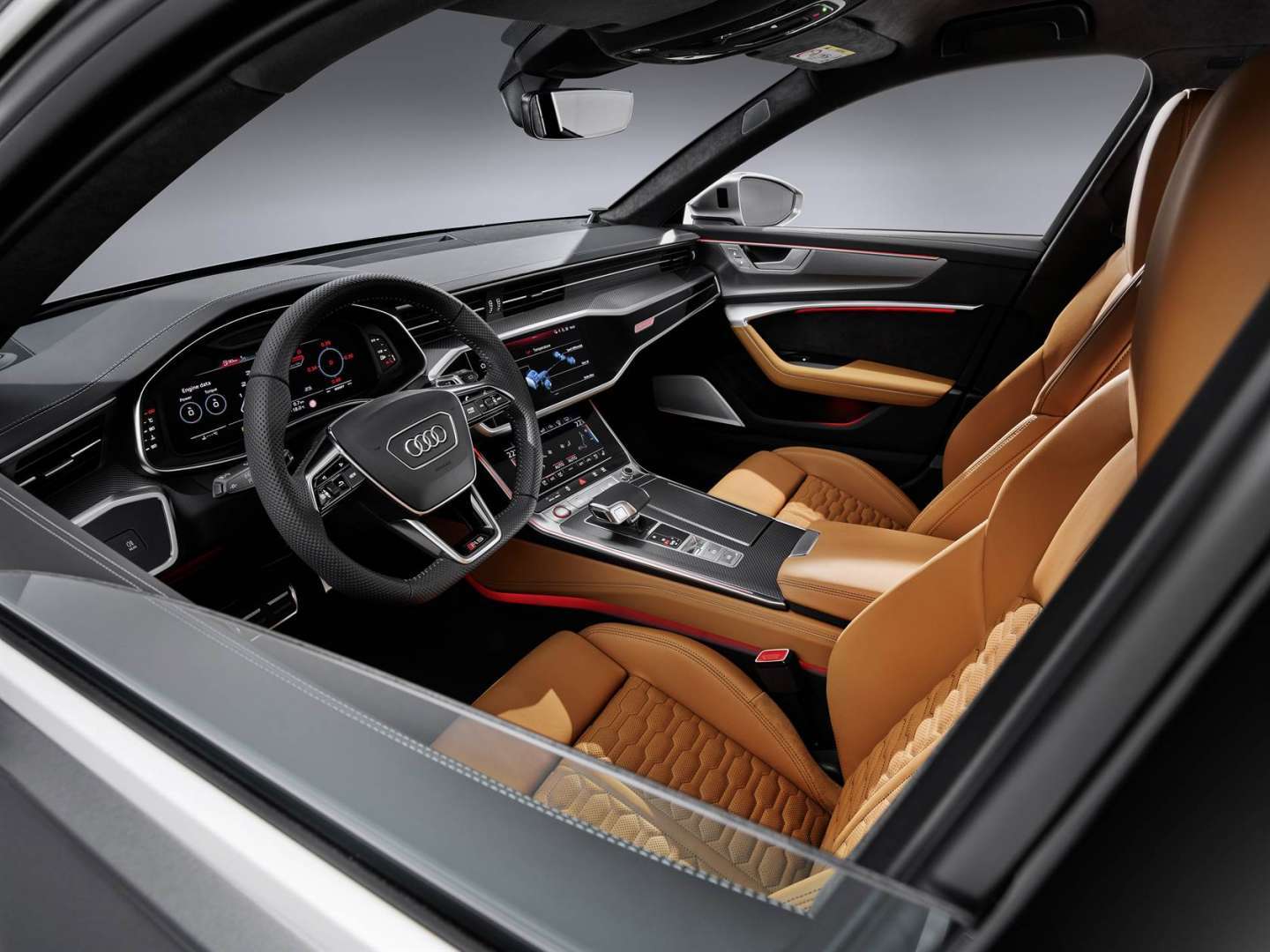 The 2020 Audi RS6 Avant is still a modern car. It might be a station wagon, but it comes with all the high-tech goodness of a modern car. The Audi MMI touch response display reigns front and center in the dash. Below the main screen is the RS Monitor is configurable and displays the G configurations, drive component temperatures, and acceleration figures.
The Audi RS6 Avant's instrument panel is how to an all-digital virtual cockpit. It provides the usual rpm and engine speed readings, but it does much more. This is perhaps the only station wagon where you can view torque and power outputs, tire pressure, engine oil temperature, boost pressure, and lap times.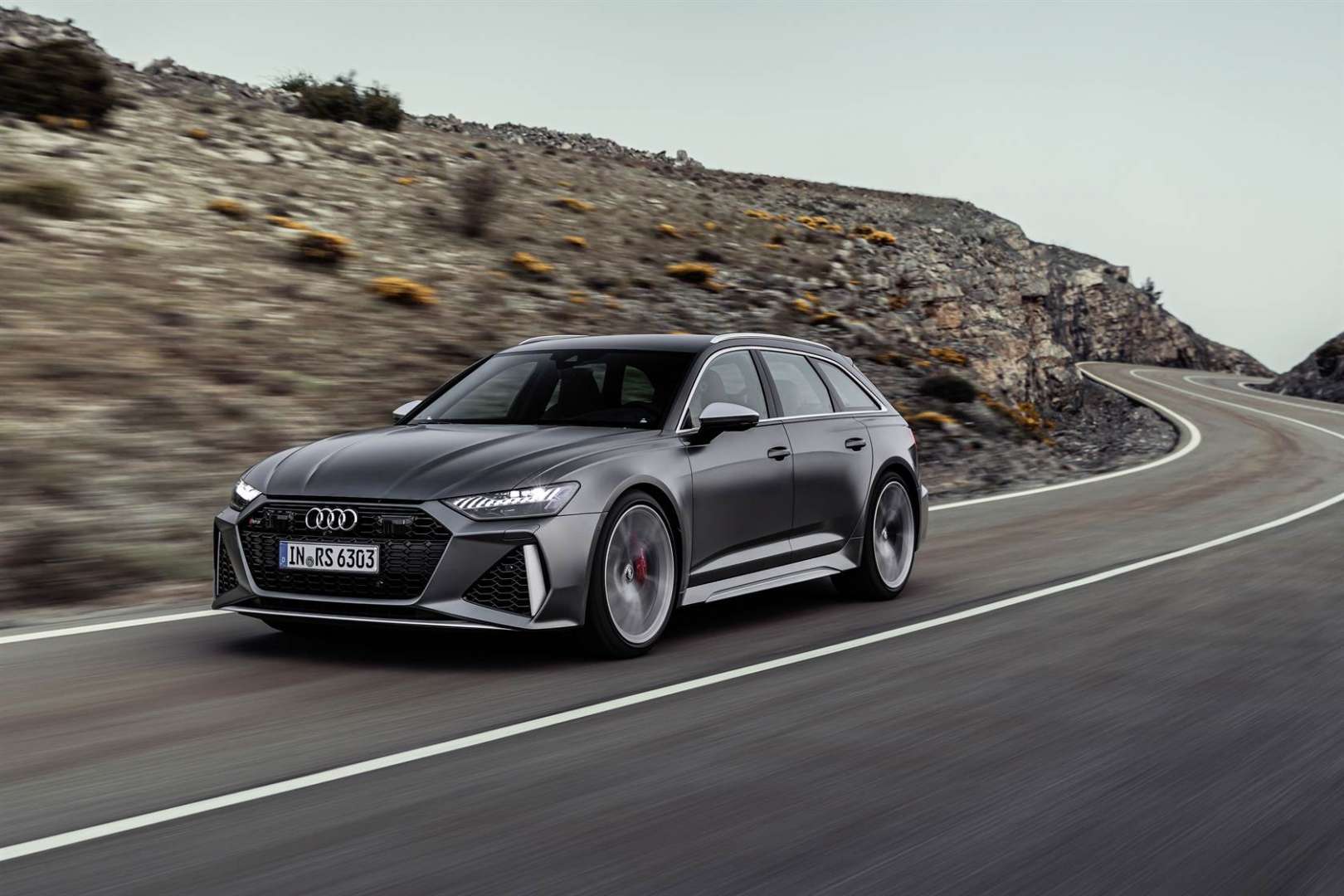 We can't wait to take the 2020 Audi RS6 Avant for a lengthy spin. It initially goes on sale in Europe and Germany in early 2020 with first US deliveries expected later next year.