What does it take to be a great boxer? The World Champions will tell you: a lot of practice, grit, and perseverance. Those are true. We won't question those tips because they also apply to any sport, talent, skill, or project.
When it comes to boxing, a sport that requires speed in throwing a jab or an uppercut, it entails more than just talent because techniques must continually improve. No, we're not pushing you to try boxing because we know it's not for everyone but you can at least try boxing classes.
Boxing in Barocco Spells Luxury Sports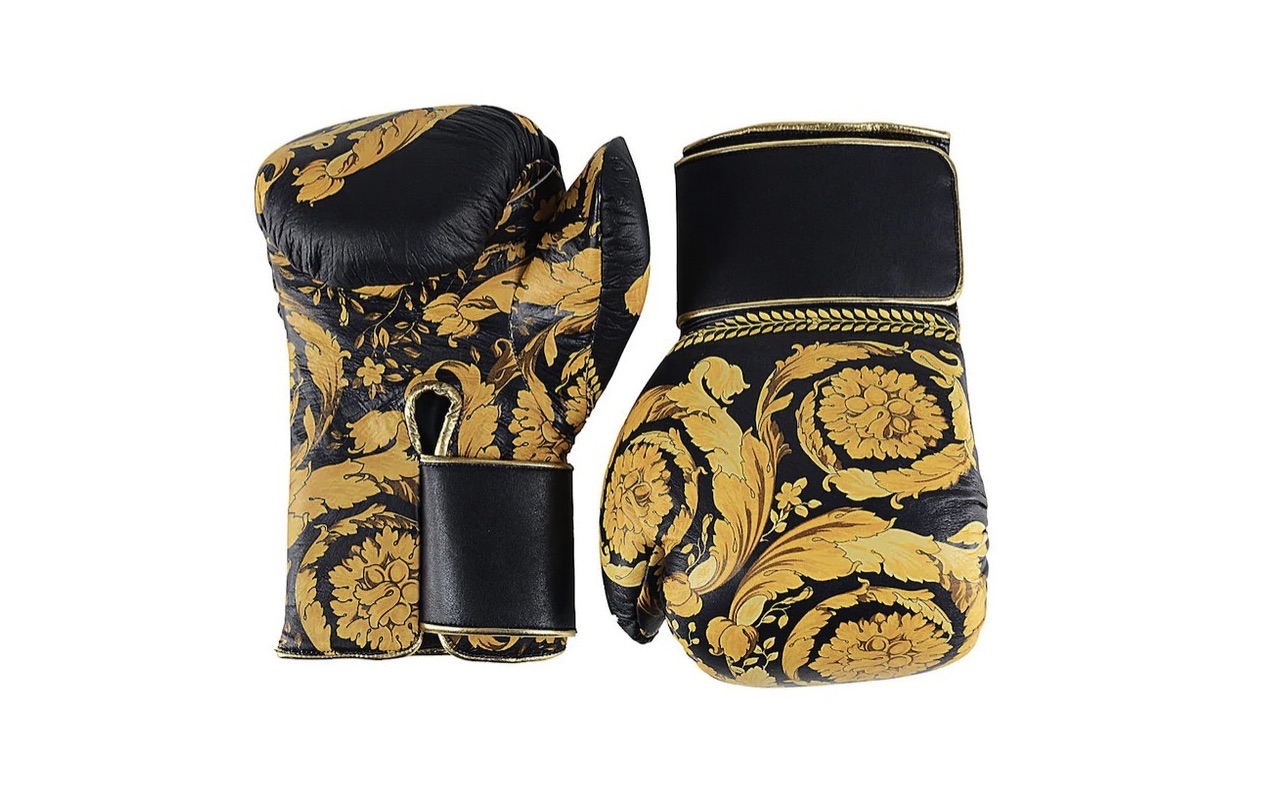 Boxing may not be for you but if you're someone who will not try anything unless there is luxe in the picture, you may want to check out this leather boxing gloves from Versace. Oh, we can hear you singing "Versace on the floor…". Sorry, but that's what your opponent may say to you if you're only after looking good on the ring.
The pair of Barocco Leather Boxing Gloves is indeed very Versace. Fans of the luxury fashion brand will easily identify the design. Some may say it's art but you can actually use it for boxing.
Leather Boxing Gloves Join the Barocco Collection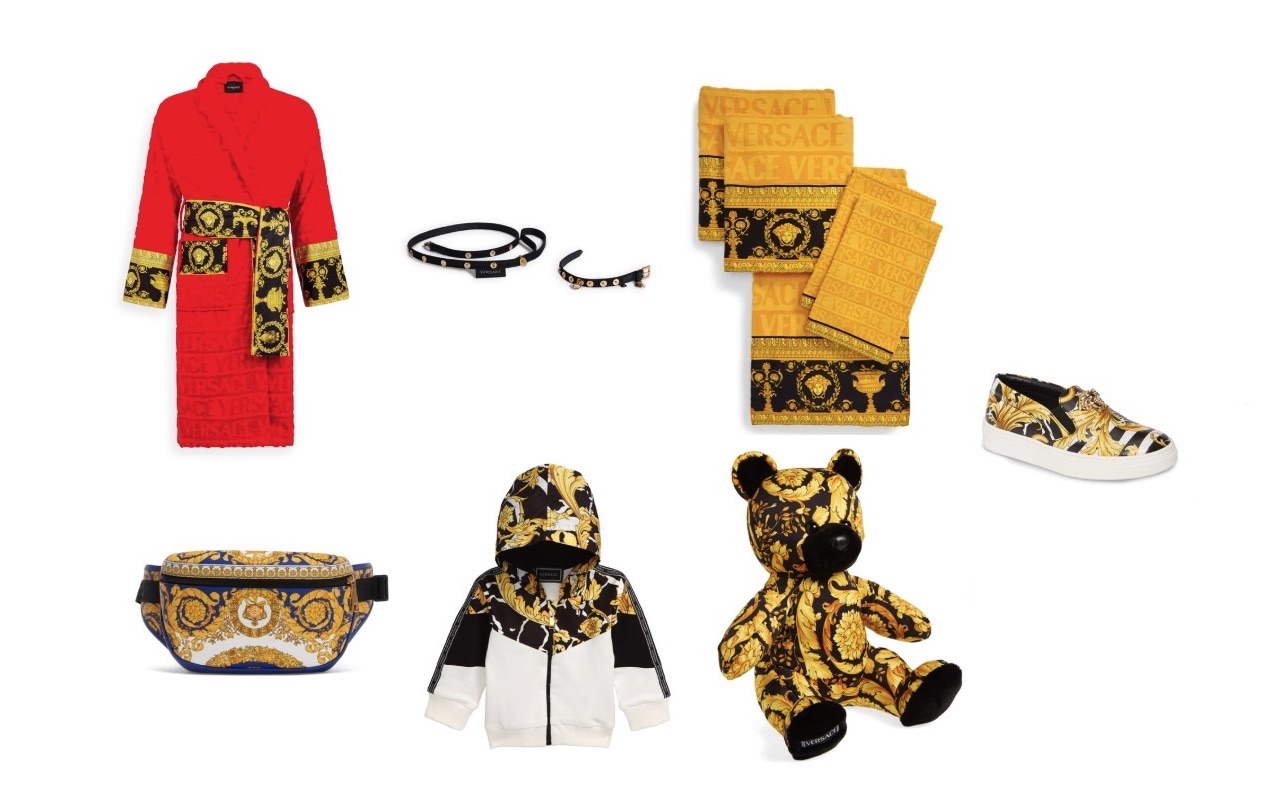 The golden flower print may be too girly for you but if it's a pair of boxing gloves, anyone can use it for the sport. The padded 100% lamb leather is perfect for protection and those quick jabs you're about to make.
The Barocco Collection is one of Versace's most famous designs. The gold on leather style has been iconic. We've seen it before on caps, a leather bag, towel set, bathrobe, sneakers, leggings, scarves, jacket, sweatpants, or just about any item from the Italian luxury fashion company.
So what's the damage when you buy the Versace Barocco Leather Boxing Gloves? We're not referring to your face but just the cost of one pair. For the price of $3,126, it better hit your opponent somewhere where it really hurts. You need to prove that the pair is worth it even if you're not serious with boxing.