Last year, G-Shock and Transformers celebrated their 35th anniversaries with a collaboration that brought to us a transformable Optimus Prime Convertible G-Shock DW-6900TF-4 watch as the Matrix of Leadership chest piece.
When the watch was not in use, Optimus Prime acted as a watch stand, and a Matrix of Leadership piece was also included to fill the space in the figure when the G-Shock watch was being worn. This model was red in color.
The Master Nemesis Optimus Prime collectible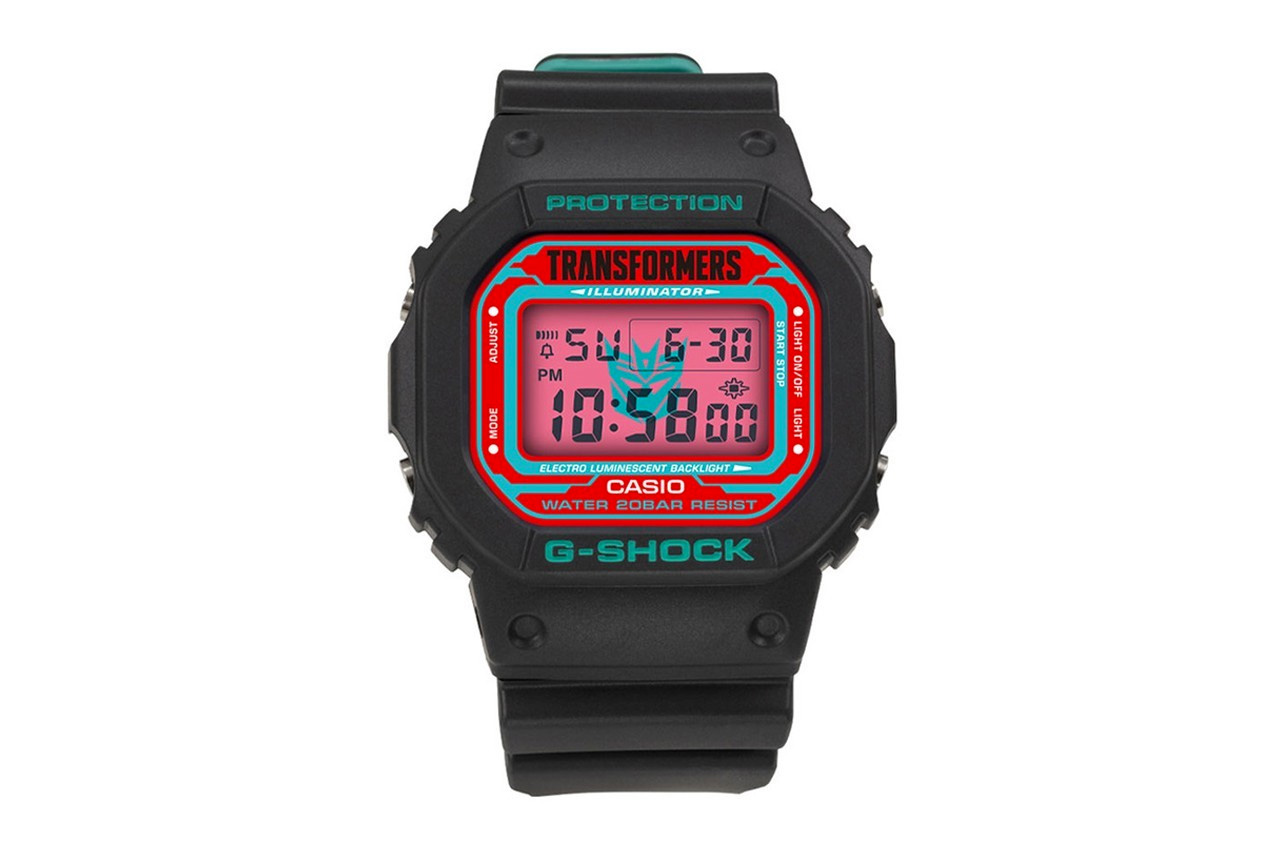 This year, G-Shock and Transformers have collaborated once again to bring us a black colorway with red and blue-green lines of the same; inspired by Master Nemesis Optimus Prime.
The purpose of having a Transformer, is to enjoy it in its pedestal form, hence this model transforms to become a collectible figure as well as a watch pedestal. The custom EL backlight displays the 'Decepticon 'emblem when activated.
If you want to stow the watch, simply place it in the chest area of the robot figure, which can transform into a pedestal display mode and the robot action mode. The figure can house other 5600 and 6900 G-Shock models as well.
Big in Japan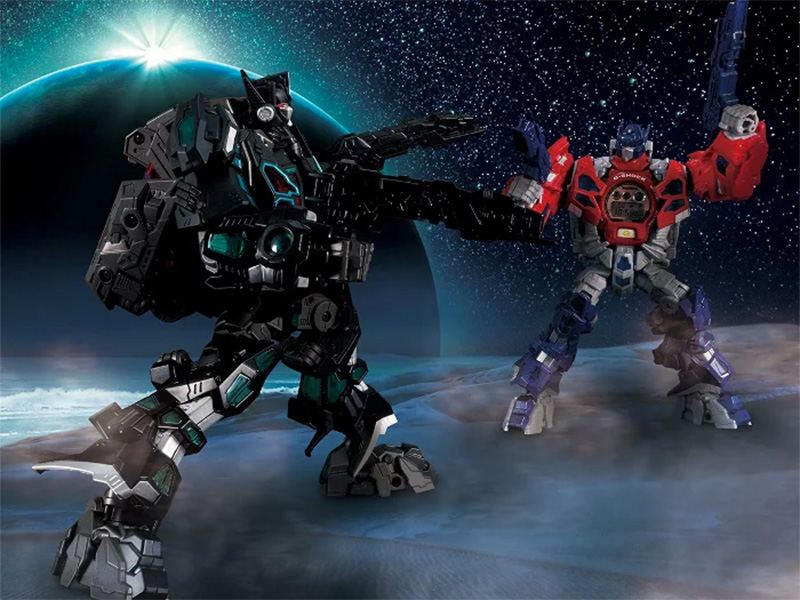 Apart from this, both companies have had wildly successful years so far in 2019 with numerous other collaborations that have left us all begging for more. We wonder which model they'll come up with in 2020 and whether they'll add anything new to the part toy, part time-piece.
This exclusive watch is priced at ¥ 30,000 JPY which is approximately $275. The "Dark Cobe" will be launched on the 7th of December, 2019. Like the last one, Nemesis Prime will also be only exclusively available in Japan.