Rubens Barrichello is a name that we associate with Formula 1 races, and one who has 11 Grand Prix under his belt. Working with Artisans de Genève, the Geneva-based luxury watch designers, this is the second creation that has manifested. Collaborating with the master crafters, the F1 Champion has picked to work a Rolex Daytona (Rolex 116505) in Everose Gold, and give it the mechanical style of racing cars.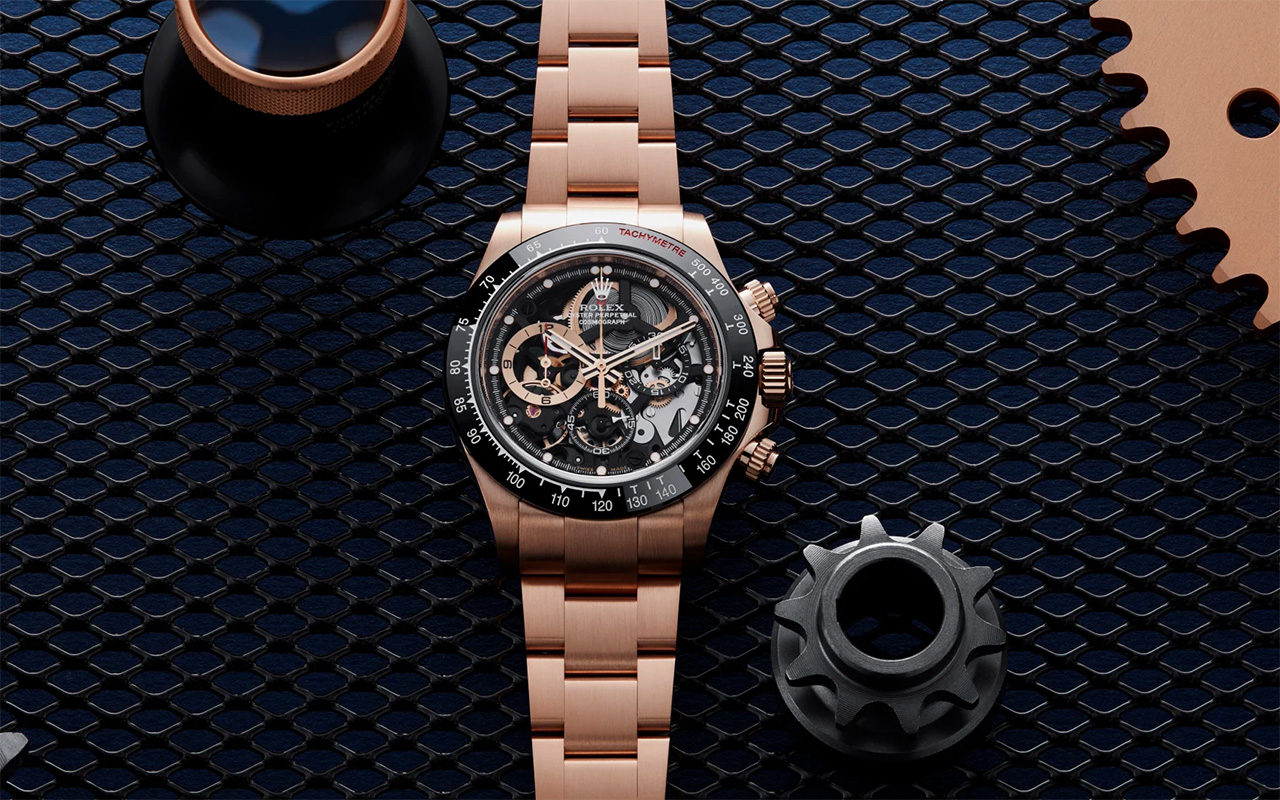 The first edition was a beautiful creation that we covered here, and we are equally excited to see some extremely technical modifications that were inspired by the automotive world. Let's talk about the Bezel first – Crafted from ceramic, this has been developed in the Artisans de Genève's workshop in Switzerland. To give it a very sporty look, the team inscribed "tachymeter" by hand painting it in white and then in red.
The next modification in line is the Dial, which is asymmetrical, beveled, and hand-skeletonized. A complete take on the automotive world, the style conforms to the ask by Rubens Barrichello. He wanted to showcase a matte dial that has an intense black form, so that we could admire every detail of the skeleton dial.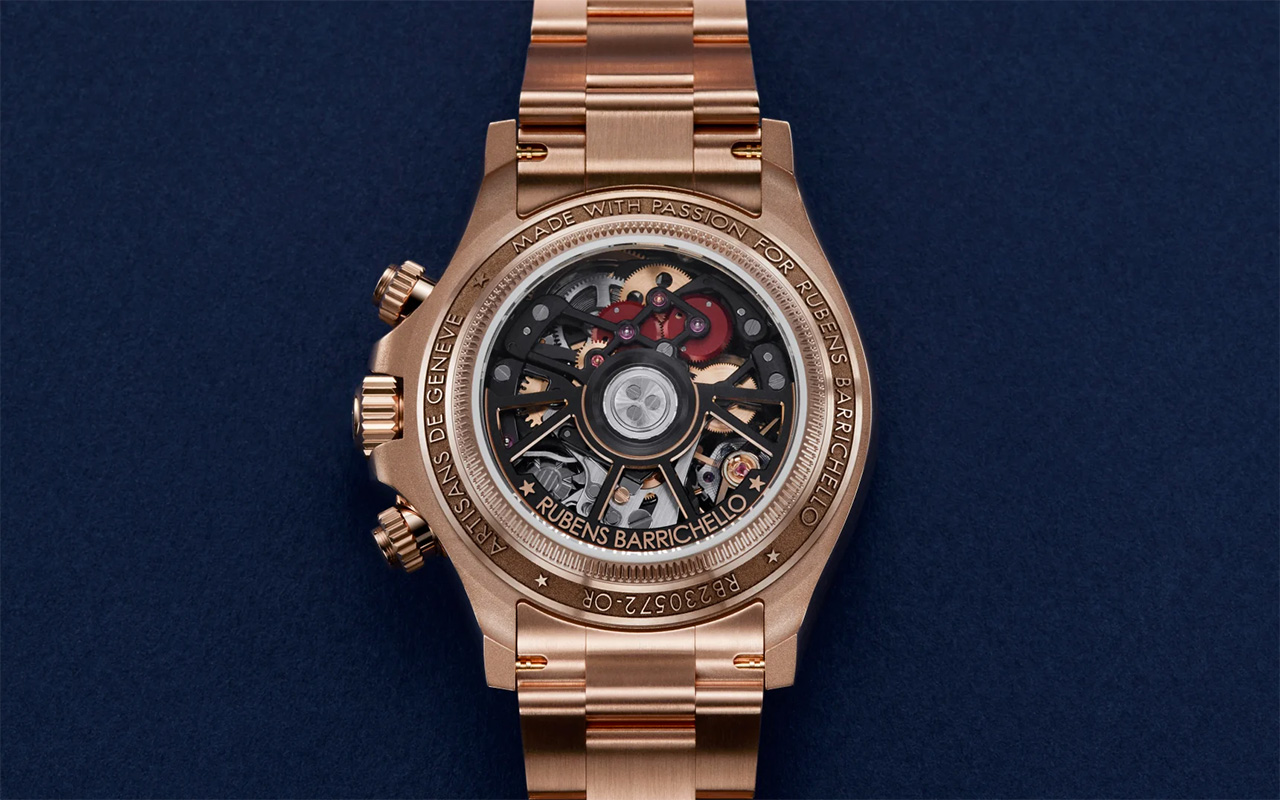 Giving a twist to Rubens Barrichello's car trims, the rotor for the watch has been developed. Crafted from a piece of 21ct gold, it is fully machined, openworked and beveled by hand. It is next treated with a Black DLC coating.
Spending almost 260 hours to work on the timepiece, the customization to the watch are entirely hand done. The L a Barrichello sports sandblasted lugs, counters featuring three red and white arrow shaped hands that have been worked upon and decorated by hand. Details also include a rose gold balance bridge and the interesting part is that it takes almost seven hours to make one bridge, before it is mounted on the movement.
The straight lines which are highlighted by beveling, makes the La Barrichello a very unique watch. Philippe Narbel, a beveling expert has spent time in crafting the watch and the inner angles. Rubens Barrichello's demands for a unique rubber strap were met by Rubber B and thus each strap is entirely handmade in their Swiss workshop. Made from genuine rubber, the black and amber perfectly go with Rubens's favorite colors.
Under the hood is the emblematic 4130 movement that complements the base Rolex 116505. The case measures 40 mm in diameter and hosts the Skeleton dial beveled by hand and marked Rubens Barrichello. Specs include hands that are replaced, a transparent Sapphire back and painted by hand and water resistant up to 100m.
To be sold as a limited edition collection, you can register for your piece here.