The ladies may probably like these pieces more than the guys but since we love luxury, allow us to share with you some of the latest AirPods Accessories available in the market today. Even the dapper men will appreciate the items that can keep your AirPods safe and in place all the time.
AirPods are common now but they can be pricey. If you have lost one side only to find yourself having to buy a complete pair, then you may want to check out these holders.
Luxury Brands Know Fashion in Tech Too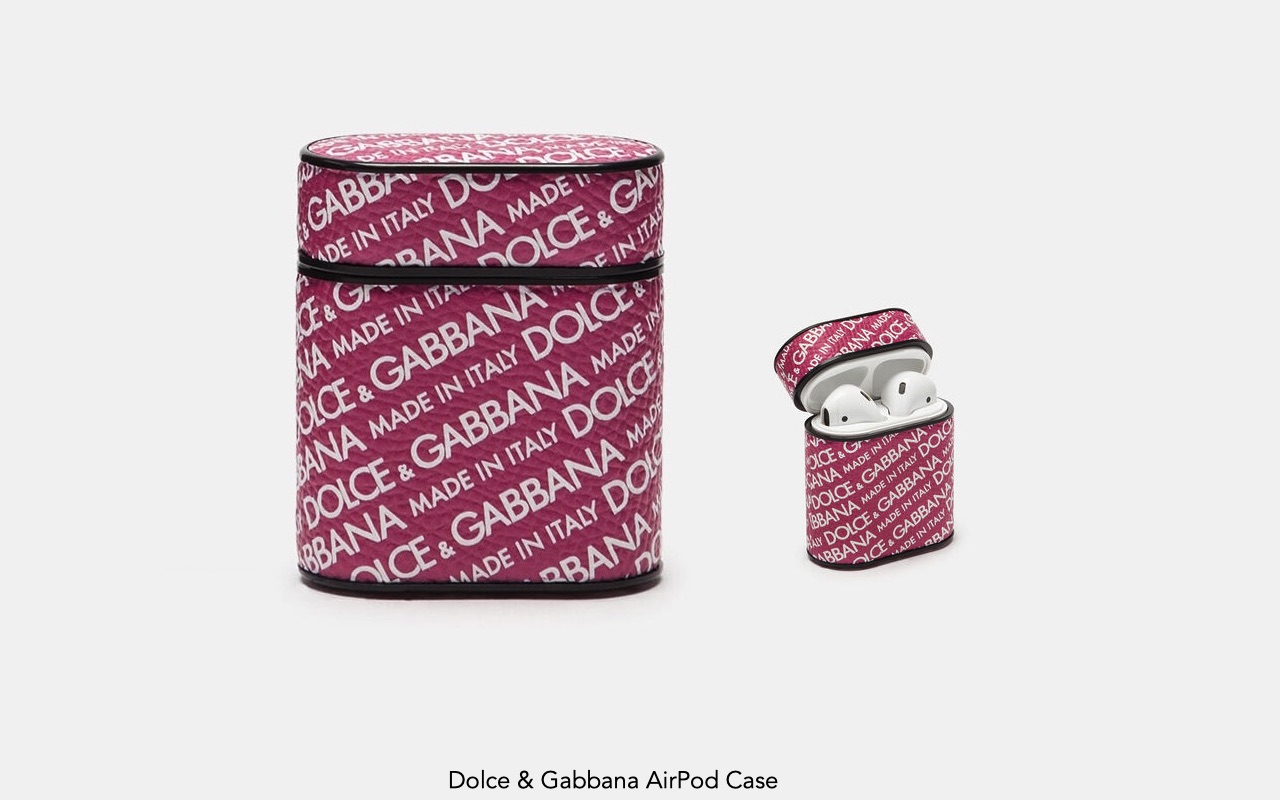 Different luxury brands and fashion houses have ventured into the AirPods Accessory market. There's Dolce & Gabbana, Bottega Veneta, Dior, Burberry, and Gucci. Each holder from the brands cost hundreds of dollars.
The cheapest in the selection which is still expensive is the Dolce & Gabbana AirPod Case. The $175 airpod case comes in white, black, and fuchsia pink. The made in Italy leather case is made of plastic shell but is covered in Dauphine Calfskin.
The Bottega Veneta AirPod Case is very expensive for a tiny case–$450. It can be great for men too with its understated yet elegant design. It is made from woven calf leather and comes with a lobster clasp.
Another Bottega Veneta AirPod Case is available in Intrecciato Spazzolato Calf. The red glossy woven leather case is even more expensive at $560. It features a smooth calf interior, charger opening at the bottom, and has a secure magnetic closure.
More From Burberry to Gucci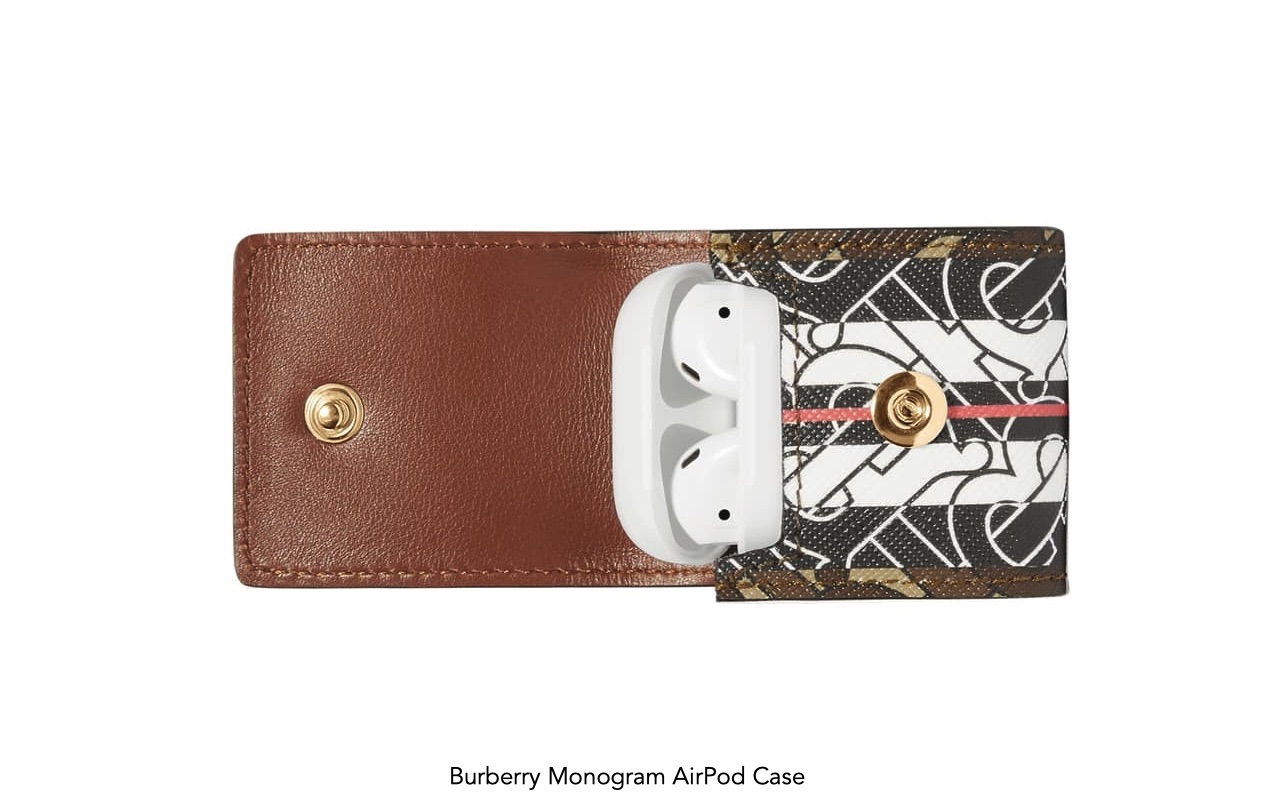 The iconic Burberry plaid isn't present but we see the tricolor monogram. This piece from Burberry is an Airpod Case Bag Charm that costs $210.
There is also the Gucci Ophidia GG Supreme AirPods Keychain Case that is $250. Last is this elegant Dior AirPods Case in Gray Calfskin. At $350, it can be attractive to those who know and believe that tech and luxury must go together.