Every day or maybe almost every week, we learn about new collaborations from top shoe companies. More often than not, collabs between two famous labels always end up selling out. Before you get your hands on a pair or see one in a retail store, they're already sold out.
This is what's going to believe with the latest team-up involving New Balance and Topo Designs. You may be more familiar with New Balance but Topo Designs is a fast-rising American apparel offering everyday lifestyle products from bags to shoes to clothes and other accessories.
Classic Gets Updated Once More
Topo Designs from Colorado, USA has previously worked with brands like Danner and Fronteer but New Balance is perhaps the biggest company yet to work with them.
Specifically, shoes and accessories are part of the collection. It is headlined by the All Coasts 574 which is a new pair based on the classic New Balance 574. The pair features a creamy suede upper and mesh sitting on top. The midsole is tan and looks perfect with the and gum outsole.
Look inside the collar, and you will see the sock liner with a grid print. The tongue badge features the two brand logos. Rope laces are present, looking perfect with the creamy pair.
Collab Balances New and Classic Styles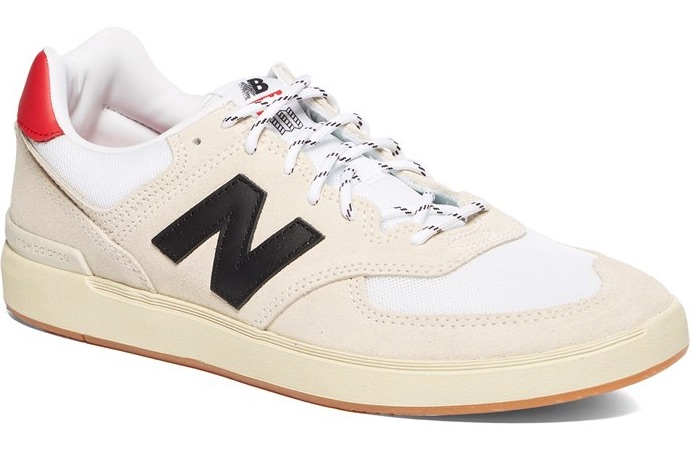 We see a sweatshirt plus a small bag and a backpack bearing the same cream color. The signature bags from Topo have been redesigned with the New Balance style. Choose between the small Quick Pack or the Rover Pack for your everyday needs.
The cotton sweatshirt is more like a long-sleeved tee that features the same red-grid on the sleeves. Across the chest are the logos of the two brands below the same grid print.
Topo Designs will be showing off the goods this coming October 11. Check out topodesigns.com or go to the five Topo branches situated in New York City, San Francisco, Boulder, Fort Collins, and Denver.
When it comes to pricing, the main pair—the All Coast 574 sneakers cost $85. The bags are listed at $89 and $169.