Ah, ketchup. It doesn't matter if you spell it as 'catsup'. What's important is that you have a favorite and that you always have a bottle or two in the kitchen pantry just in case you run out of it. Personally, I couldn't live without it—putting ketchup on almost anything. Don't ask because you might freak out.
One of the most beloved ketchup brands in the world is Heinz. A bottle of Heinz Tomato Ketchup is a common fixture at our home. It's been part of the American household since 1869, selling millions of bottles throughout the century. It's popular around the world as most grocery stores have them.
Heinz: America's Favorite Ketchup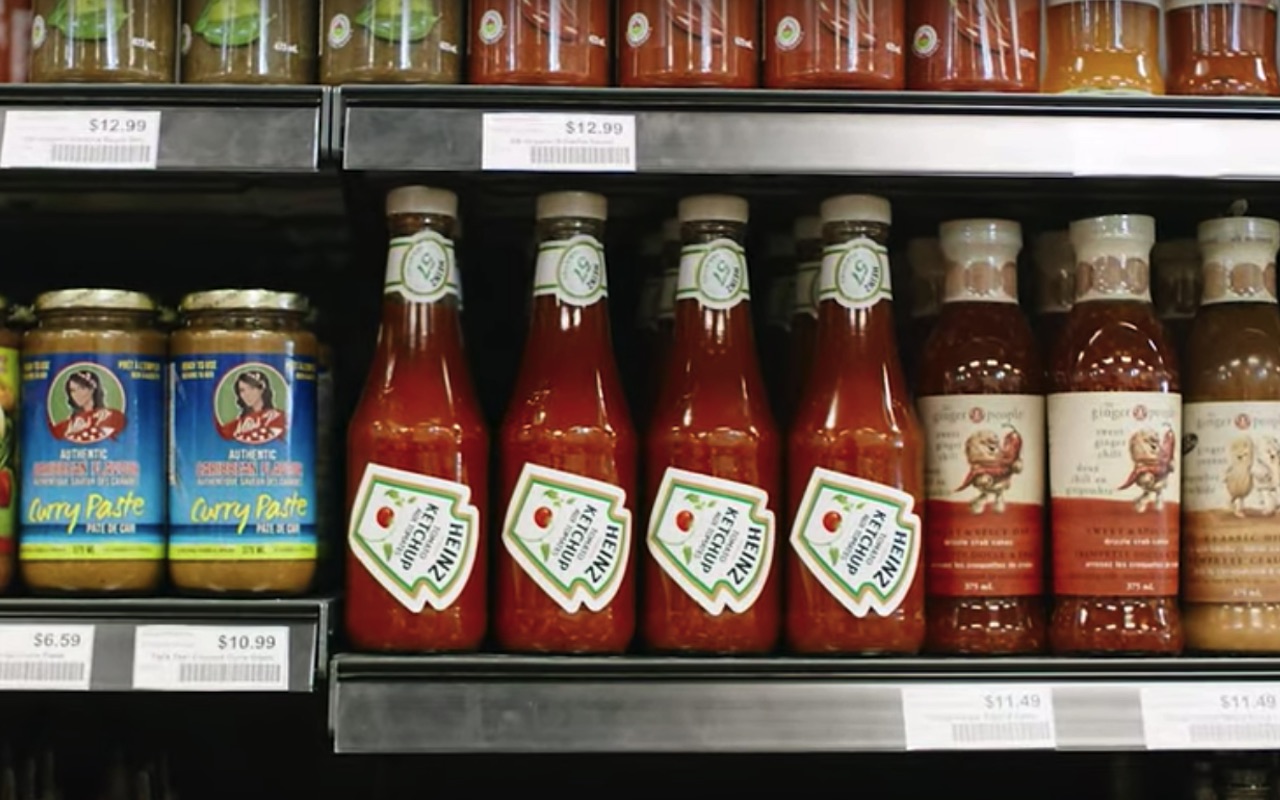 "America's Favorite Ketchup" is here to stay. It's not going anywhere especially that different variants are already being offered like "Simply Heinz" and "Organic" and flavors such as balsamic vinegar, jalapeño, and sriracha.
The brand also updates label design with the last one being in January 2009. The gherkin pickle has been replaced with a vine-ripened tomato. As for packaging, the bottle is either plastic or glass. Individual foil packets are also available.
Time for a Ketchup Bottle Design Update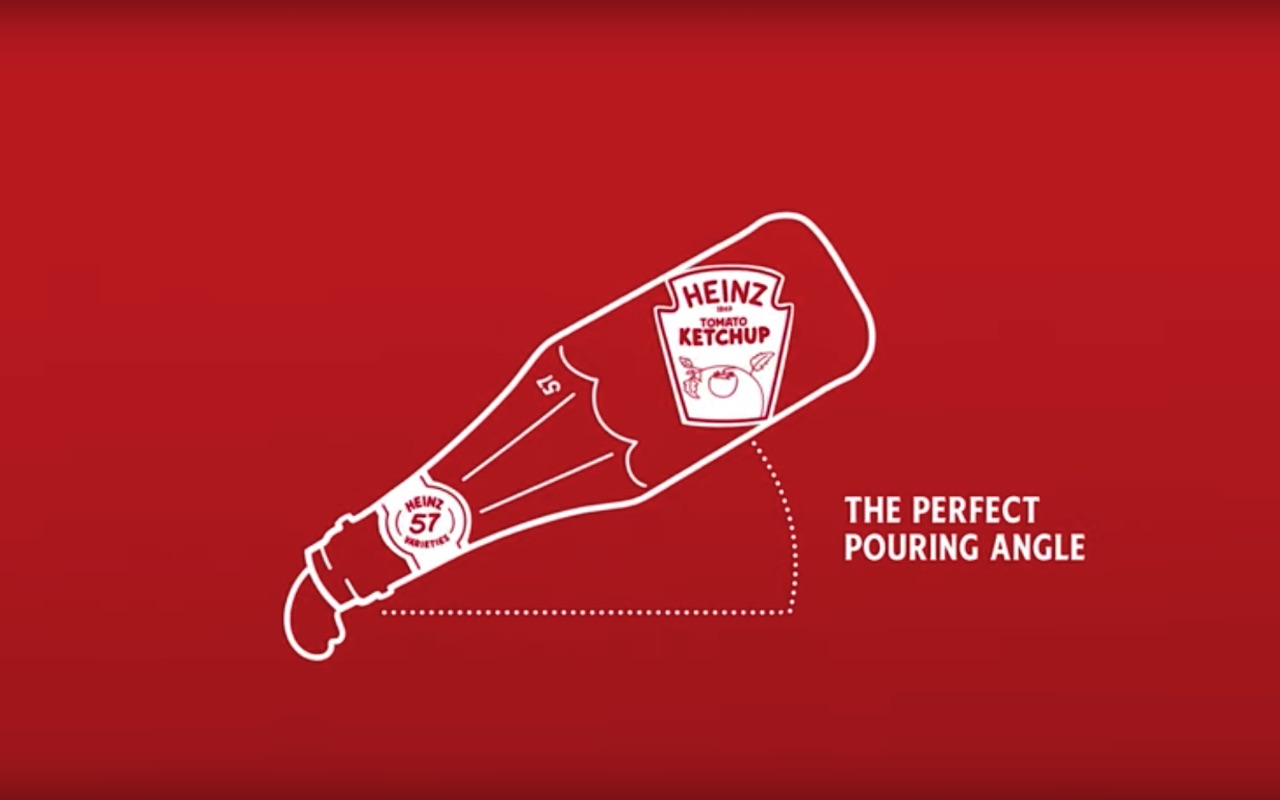 The bottle design isn't really a problem but there has been a demand for easy-squeeze ones. That's easy for plastic bottles but not on glass bottles.
People who prefer Heinz ketchup in a glass bottle know that it can be challenging to get or finish all ketchup from the inside. An update to the design was suggested by Heinz Canada that would make the ketchup flow easily.
The Heinz Pour Perfectly Bottle has been introduced. It only requires one thing: hold the bottle at a specific angle—45 degrees. To help you, hold it and see if the label is aligned. If it is, then you've reached the optimal pouring tilt. Genius!
Here's what Kraft Heinz Canada's Senior Brand Manager Brian Neumann has to say about the new bottle design: "This year, we have focused our marketing on reinforcing the emotional connection fans have with the brand in clever and ownable ways. We're always thinking of fun, cheeky ways we can highlight the iconic and timeless nature of the product to give our consumers a smile."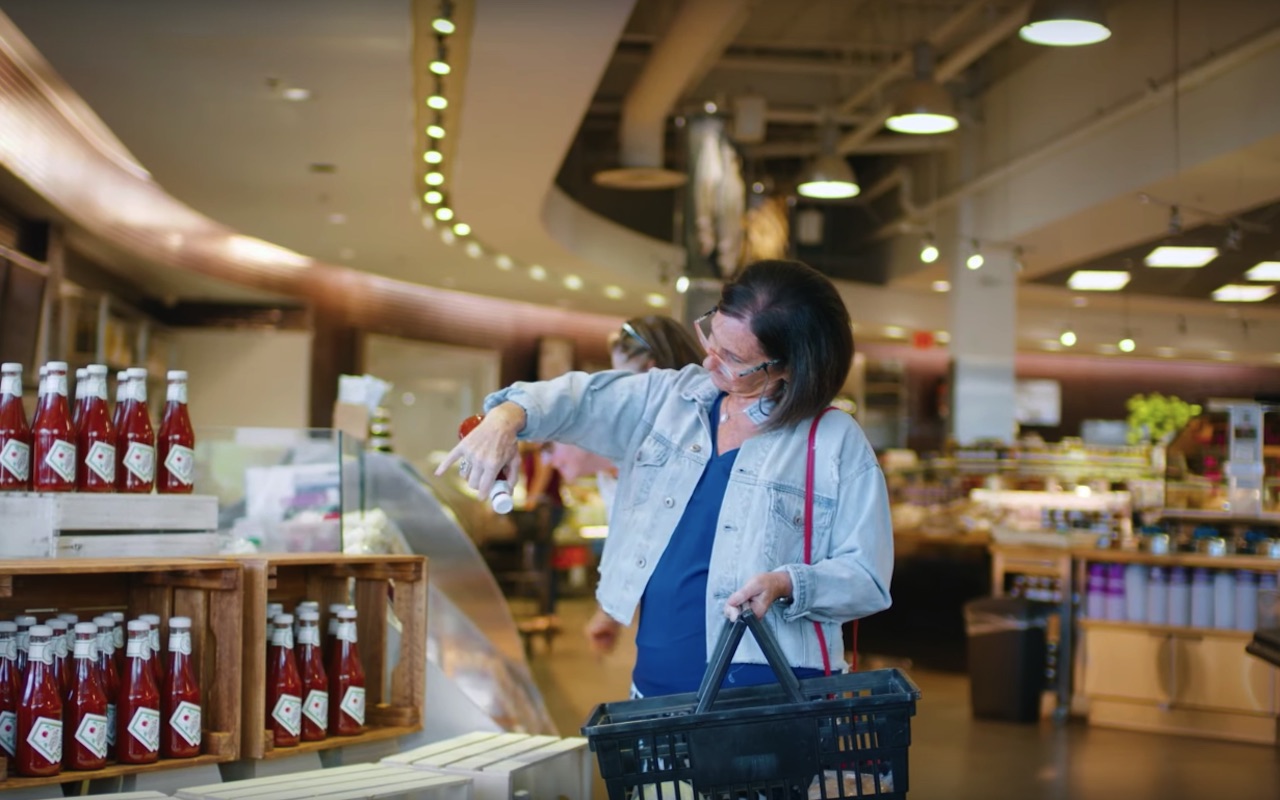 The design isn't final and official yet. It's still being tested in Toronto, Canada. We think it's smart. It doesn't require any big change in marketing or production strategy–just some adjustments in printing and sticking the labels and you're good to perfectly pouring out your fave condiment from the bottle.