It is no joke when I tell you that if you cook this recipe, you will be floored by the incredible and delicious flavors that come bursting forth in a wonderful rich and savory meatball dish that's unlike any other. Youvarlakia is a plate with origins in Greek cooking. It is not only very yummy to eat; it is also highly nourishing and light and healthy on the tummy too.
Youvarlakia is not exactly a meatball soup, since the egg and lemon sauce you ladle on top of the meatballs lies somewhere in between a thick soup and a sauce. The sauce is made by combining egg and lemon, so it excites with a bit of tang. In Greece, Youvarlakia is considered to be a wintertime dish, making it the perfect thing to cook as the daylight shortens and the temperatures drop. So, light up your fireplaces, make this dish, and pour that glass of velvety red wine … you'll be happy you did.
Have it ready in under an hour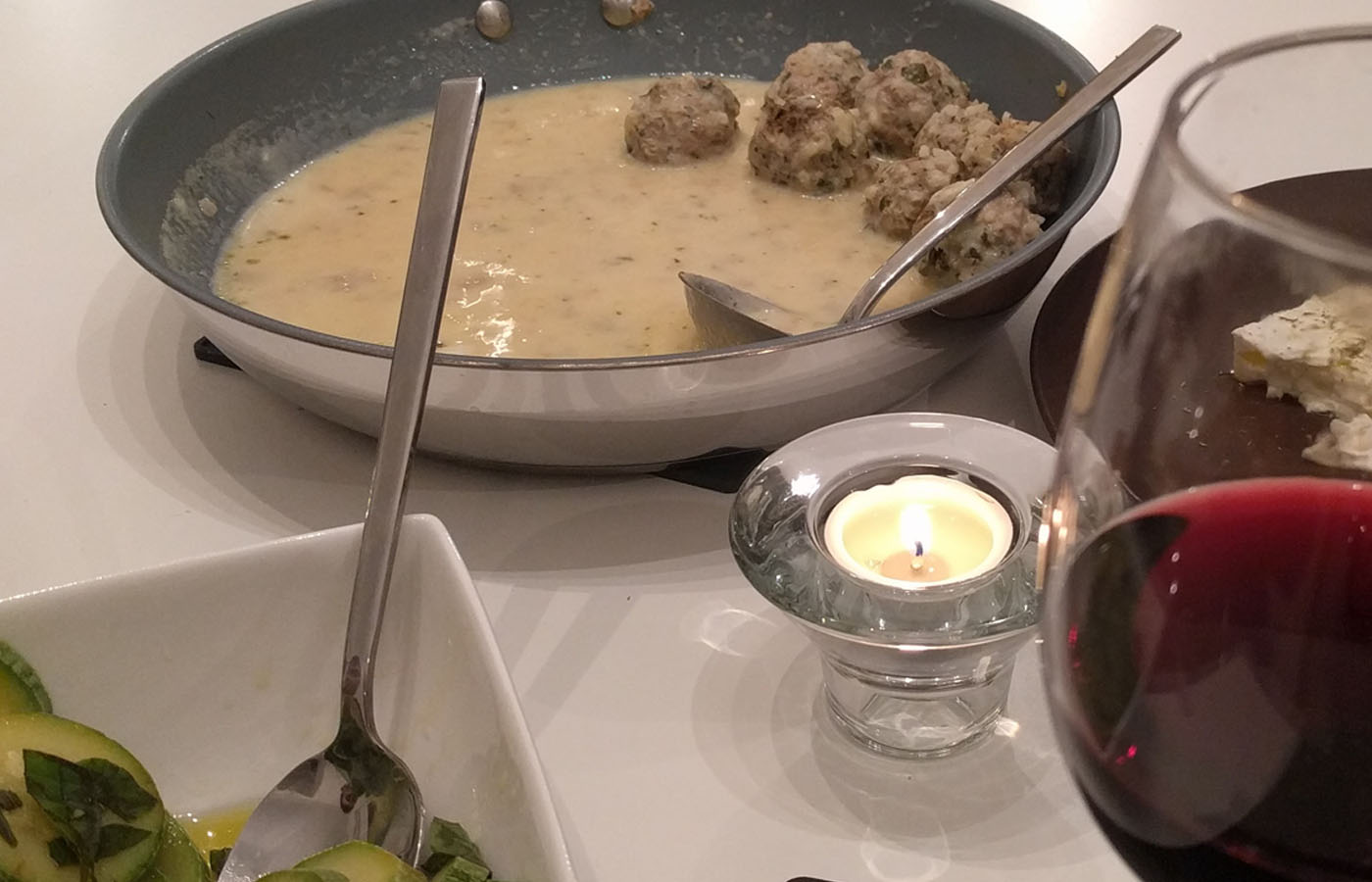 Please do not let the fact that this dish has a hard to pronounce name, deter you. Just because the name is foreign and technically hard to pronounce, doesn't mean the dish is difficult to cook – just do yourself a favor and go ahead and call it meatball soup. It can be whipped up in a jiffy – in approximately under an hour.
The thing about Greek cooking is that even though its canon of cuisine is world famous and held in high esteem – consistently earning some of the highest taste ratings on the planet, many of the dishes are created with the most basic and fresh ingredients and combined together in a simple an effortless way. Time to make some meatballs!
For the meatballs: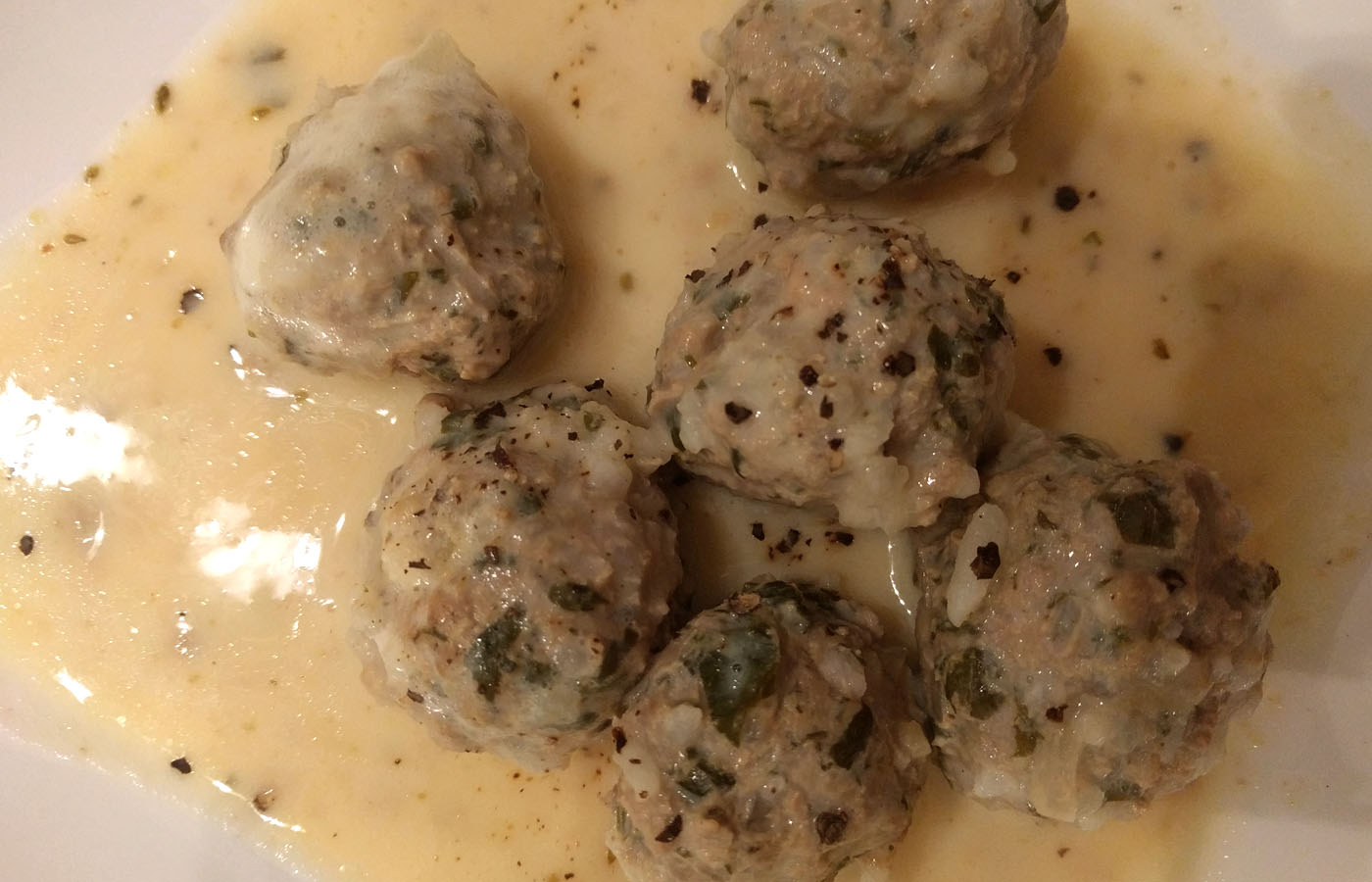 700 grams ground beef
3 tablespoons olive oil
3 tablespoons short grain rice
1 small onion minced
2 eggs
a bit of fresh parsley chopped
a bit of fresh dill chopped
Add all of the meatball ingredients together in a bowl and mix them well. Afterwards, shape them into round meatballs (approximately 60 to 65 grams each), and then set them aside. I've always found that it is better to keep the meatballs a little on the smaller side than making humongous dinosaur-sized ones.
For the soup: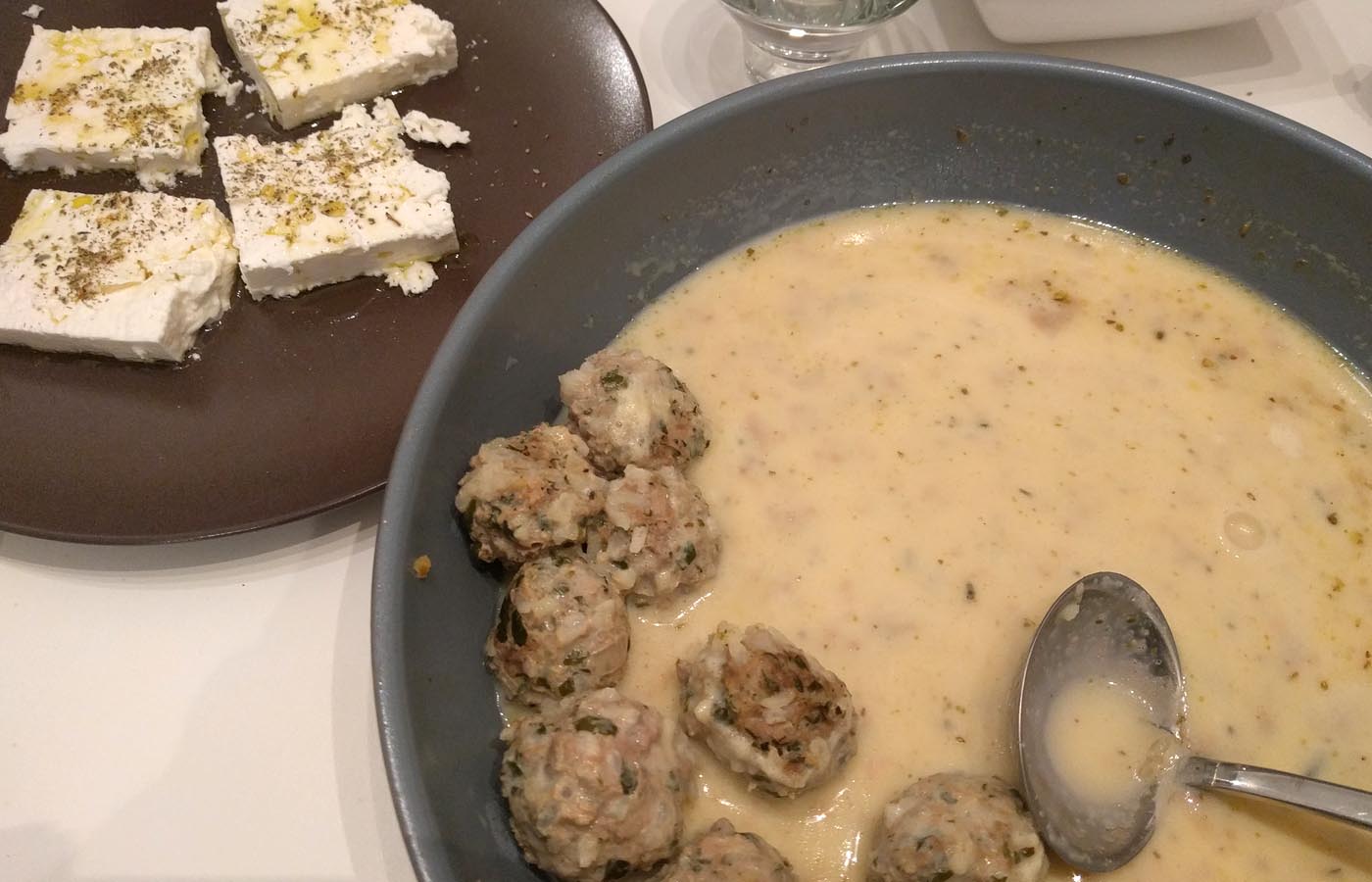 100 ml high quality olive oil
150 grams of short grain rice
1 small stick of celery finely chopped
2 eggs
1 lemon juiced
salt and pepper
(you can even omit the rice and celery for the soup if you want)
Add 3 liters of water in a medium-sized cooking pot, with about 100 ml of good olive oil and bring to a boil. And then, grind in the amount of salt and pepper you like. Once the water boils, you can add your meatballs one at a time using a spoon. If the water stops boiling as you add a meatball, put the lid of the pot back on to raise the water temperature again – the idea is for the meatball to firm up right away, so it doesn't break apart.
Once all meatballs are in and the water is boiling, reduce the heat to medium, put the lid on and simmer for around 30-40 minutes. Afterwards, add the rice and celery and allow for another 20 minutes or until the rice is cooked. Remove from heat and allow the temperature to drop – around 10 to 15 minutes.
Don't give up because you're almost done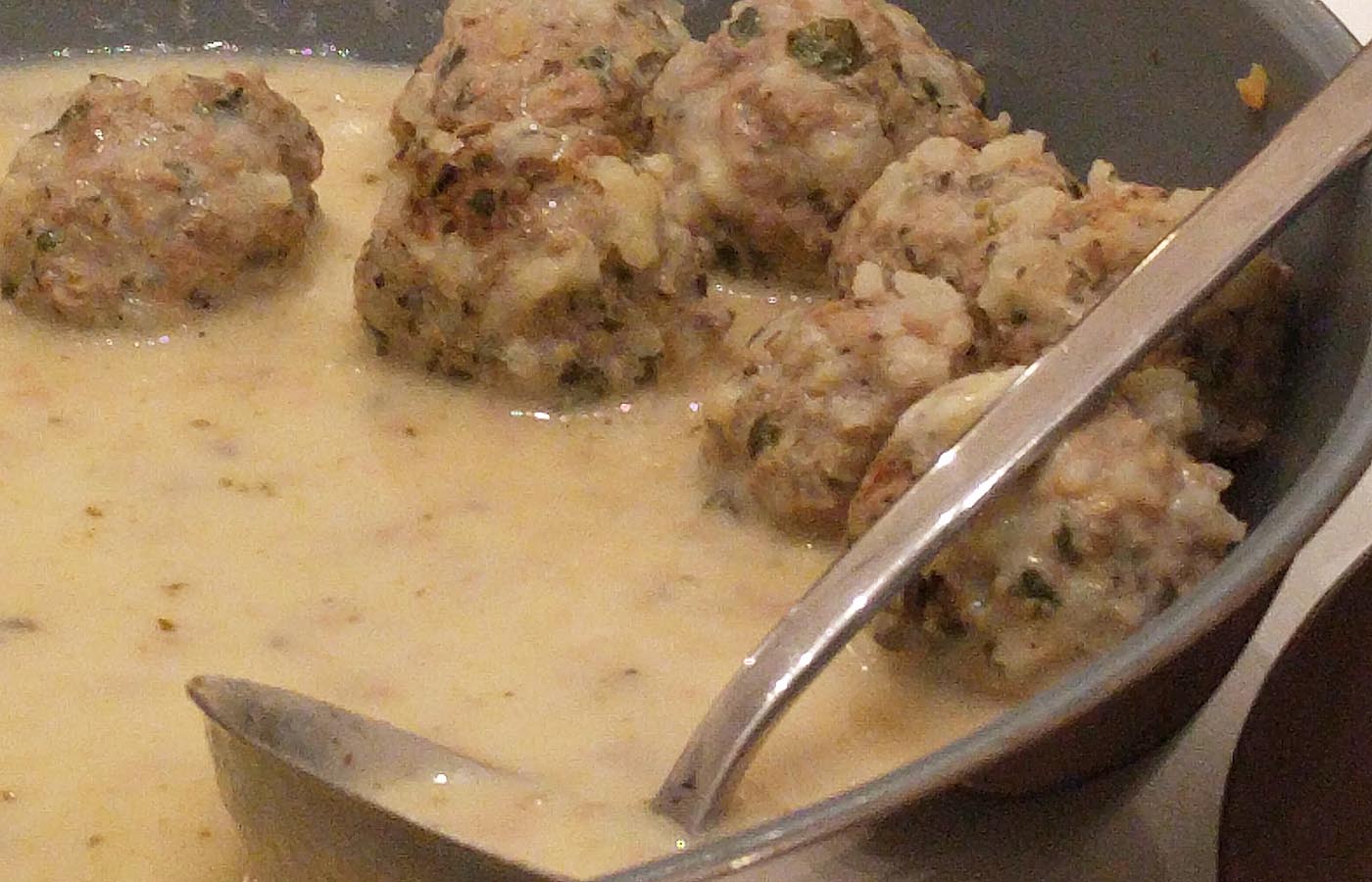 In a separate small mixing bowl, whisk the eggs with 2 tablespoons of water. Using a ladle, take a spoonful of the soup and put in into the egg mixture a little at a time – all while stirring vigorously and continuously. (This is the most critical part … make sure the liquid in the main pot has sufficiently cooled, otherwise, ladling hot liquid into the bowl with eggs could cook like an omelet.)
Keep going until you've added half the soup into the eggs – and then slowly pour this mixture back into the main pot. Stir in the fresh lemon juice and it's ready! There are some variations on this recipe, but this basic one should suffice and do the trick for your belly.