October 5 was 'James Bond Day'. We missed it but we're here making it up to you by showing off what's new from 007. Yes, there is that movie out next year. It will be Daniel Craig's last turn to be the British Secret Service agent. After that, he'll turn the role over to whoever the producer chooses.
Bond 25 is entitled "No Time To Die". The official poster has rolled out over the weekend from the official James Bond Twitter. The day of release was perfectly timed because of the James Bond Day celebration and the anniversary of the first James Bond movie 'Dr. No'.
Daniel Craig's Curtain Call
The Bond franchise is ready to feature Daniel Craig one last time. Talks about who will be the next James Bond have been swirling but we plan to be mum until the next movie is out in April 2010.
It will be the last but we're crossing our fingers it won't be your least favorite. Let's give Craig some credit.
No Time to Waste as the Cast Starts Filming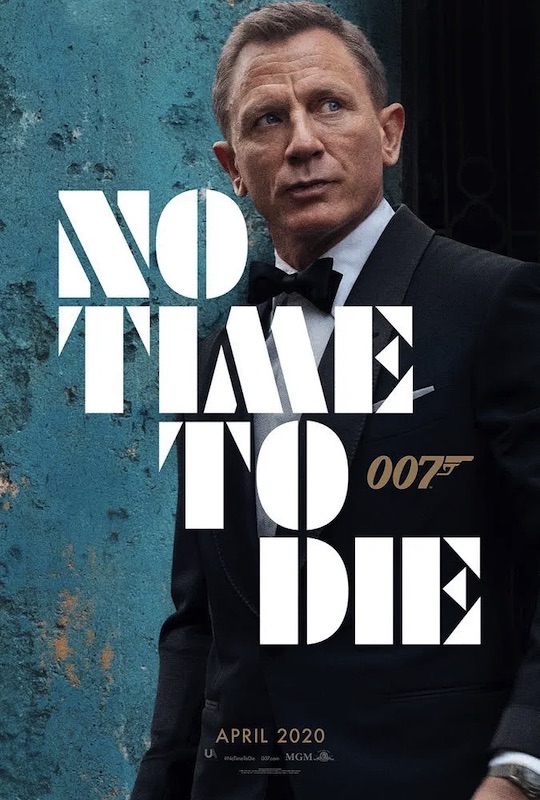 'No Time to Die' has started filming in Jamaica. As usual, Bond will find himself trailing another villain to rescue a scientist who's been kidnapped. The 25th installment in the James Bond series is interesting because Bond is supposedly retired already.
The movie features Bohemian Rhapsody start and Mr. Robot himself, Rami Malek, as the main protagonist. The young star's career is definitely on a roll but this movie proves he's already out to be the next James Bond as rumored before.
No Time to Die also stars Lord Voldemort himself Ralph Fiennes, Ben Whishaw, Jeffrey Wright, Naomie Harris, Léa Seydoux, and Rory Kinnear reprising their roles.
Problems Won't Stop Production
This movie is already Daniel Craig's fifth appearance as Bond. The film has been enveloped with production issues with director Danny Boyle quitting because of creative differences. Cary Joji Fukunaga has taken over and filming is underway.
The last James Bond movie, Spectre, was released in October 2015. As with most fans out there, we're crossing our fingers the next one will be just as good.