Qantas Airways' Project Sunrise appears to be a success. The longest non-stop flight from New York to Sydney is over. The almost 10,000 mile-flight last October 18 had onboard several flight crew and passengers who had the challenge of staying well-rested and comfortable on that super long travel.
Project Sunrise was more of a test hour flight. Others described it as a research flight. Several test passengers were chosen to endure almost a whole day up in the air. They survived but not without detailing their experiences.
Mainly, researchers were aboard the plane to check the flight attendants and pilots who'd be working with only a few hours of rest. The goal was to minimize jet lag. While ordinary passengers could easily relax or sleep whenever they want to, the cabin crew could not easily.
Flying high about some 34,000 to 42,000 feet in the air, the 20-hour flight was almost a full day. There were no stop and airport transfers at all, making it the longest ever. The longest available so far is a flight from Auckland to Doha that usually takes 17.5 hours. Meanwhile, Singapore Airlines is also set to take a flight from Singapore to Newark, New Jersey this month. That one could take almost 19 hours.
Qantas Airways Values Research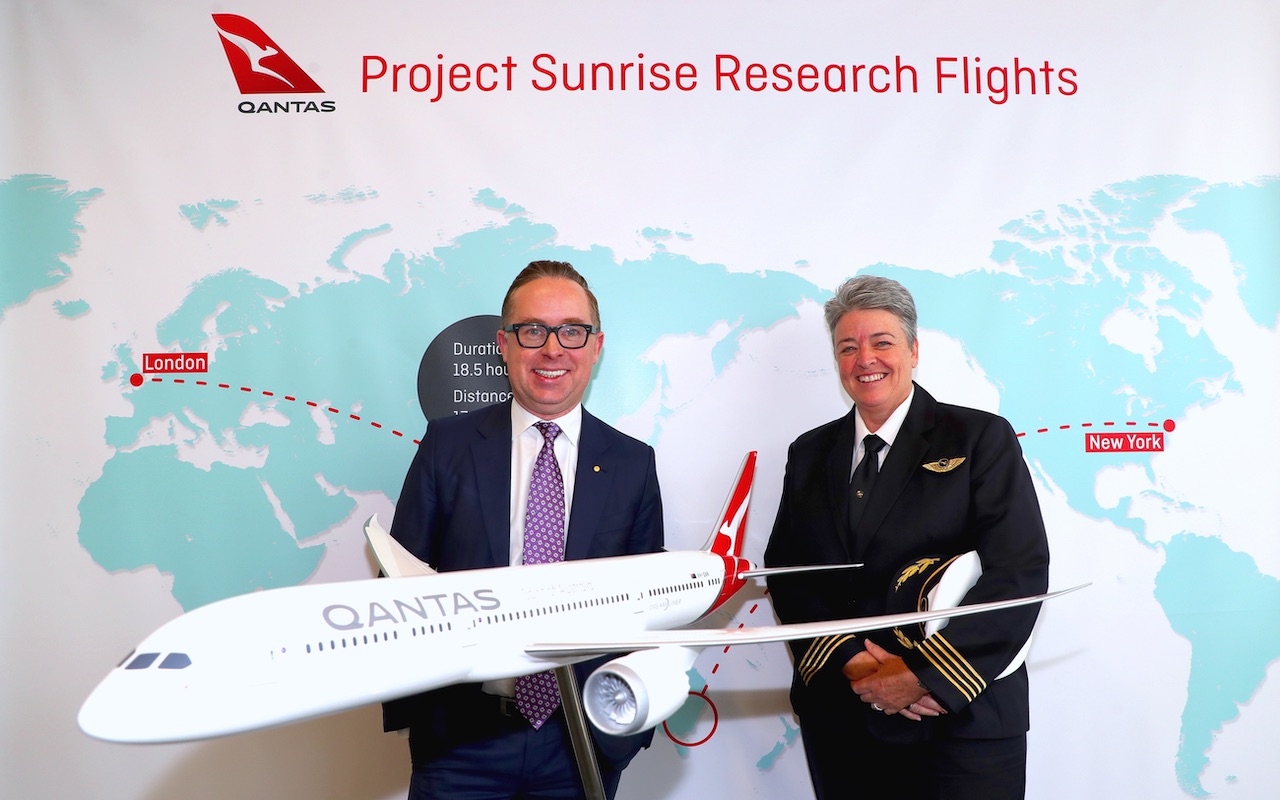 The Australian airline's test flight must be done because if successful, such a commercial flight will commence in 2022. Flight QF7879 will help Qantas to get permission from the Australian aviation regulators.
While long-haul flights are not impossible, it really is more important to determine the condition of the cabin crew. The data gathered from the flight attendants and pilots will be helpful for Qantas as the plan to present and make a case to Australia's civil aviation regulators. The airline needs to prove that it is safe for the crew to work in shifts for 20 hours or so.
Some other steps taken by Qantas include a redesigned cabin service. This way, jet lag is minimized. Changes in food options, meal services, and even cabin lighting have been observed to help both the crew and passengers to cope with the long flight.
Test Flight Doubled as Data Gathering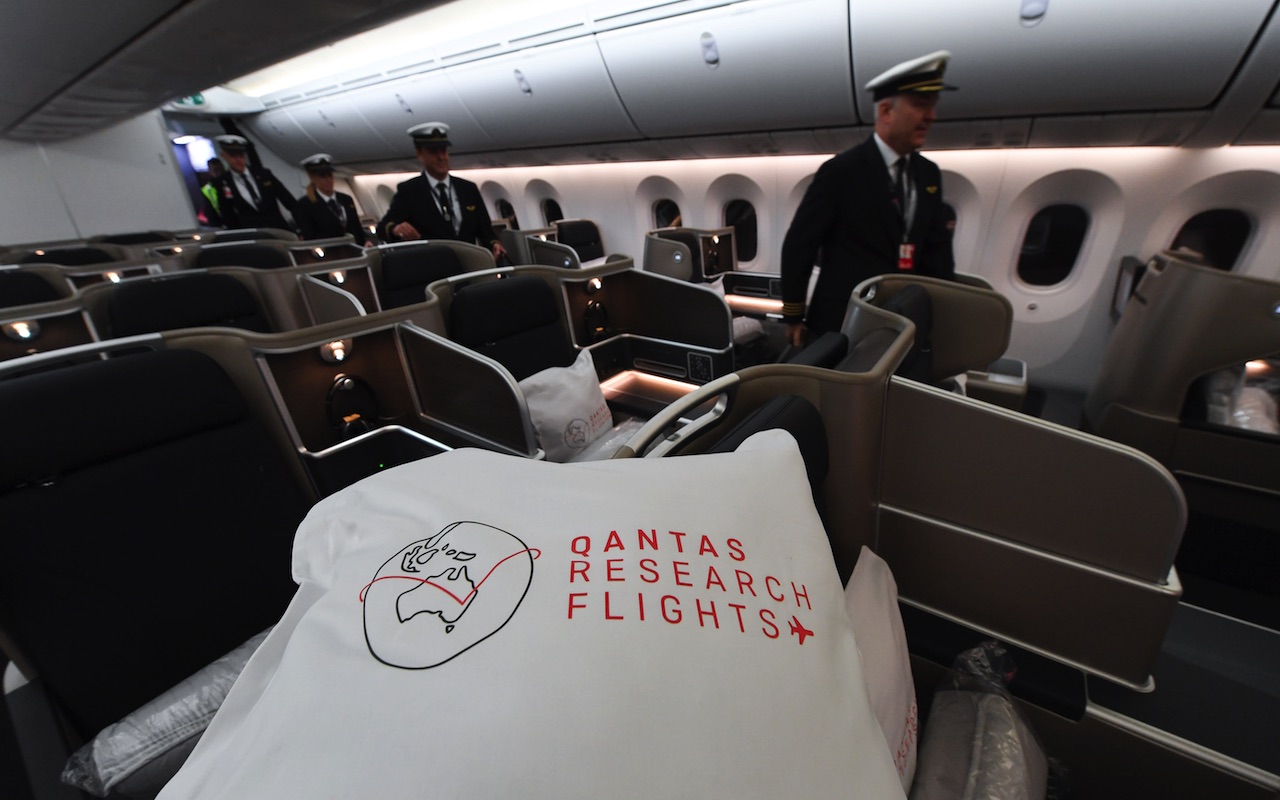 All in all, there were 50 people on board. Forty of them were passengers that were a mix of journalists, researches, off-duty airline employees, Qantas frequent flyers, and ten crew members. The four on-duty pilots were already part of the number. Capt. Sean Golding was leading the flight crew that worked in two shifts. Qantas Airways CEO Alan Joyce was also part of the test flight.
There was no mention of cargo but we highly doubt the passengers brought a lot. The flight also doubled as the delivery of the Boeing 787-9 plane to Sydney from the US. It's not the only plane capable of a 20-hour flight. There's also an Airbus plane being developed.
What's it like to ride the 20-hour Project Sunrise flight? Each passenger was provided business-class seats that easily converted into a bed. To balance the plane, they were encouraged for some time to stay in the coach cabin.
Some Highlights of the Test Flight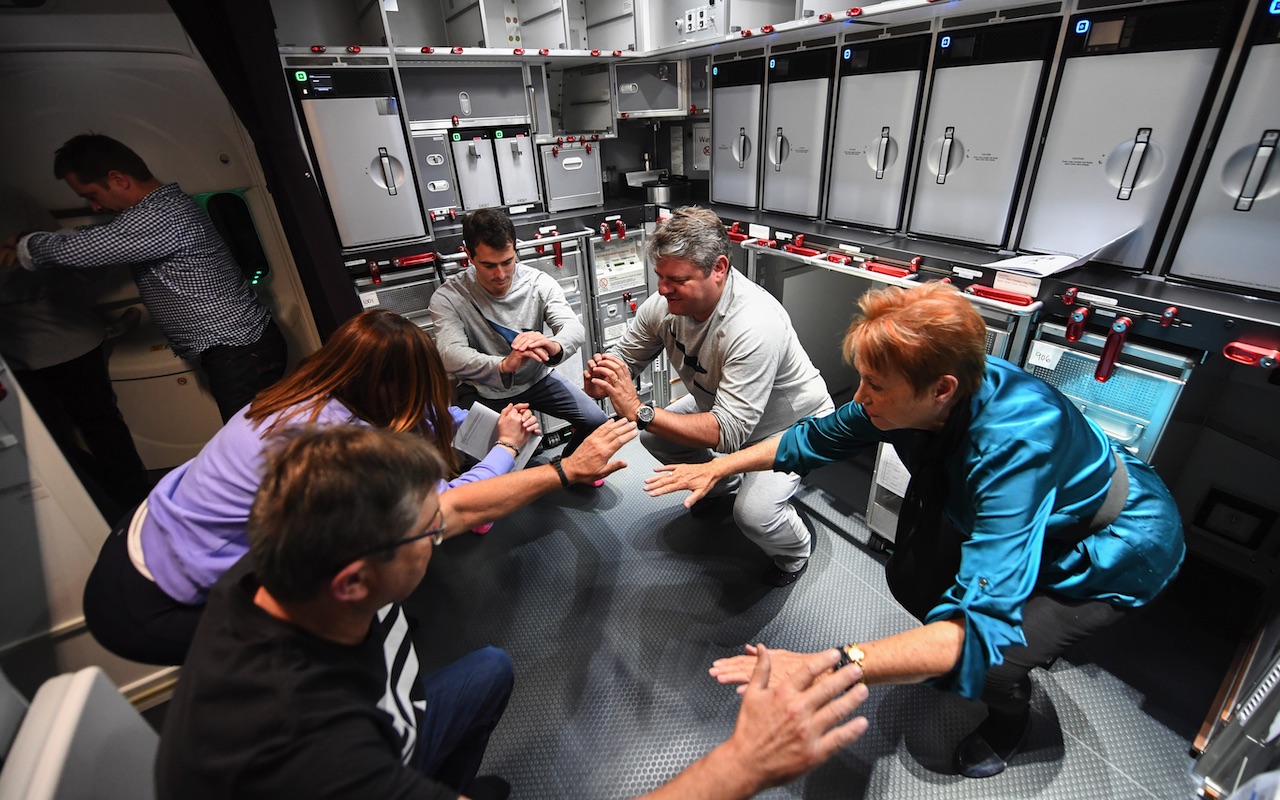 A dedicated counter was provided for this particular Qantas flight at the JFK Terminal 8. It was meant to make check-in faster and more efficient to the test passengers and cabin crew.
Passengers were given a special boarding pass and then waited for the boarding time at an American Airlines lounge
The new plane has two sections in the business-class cabin. The larger cabin is on the left while the small one is on the right.
Each business class seat comes with a small side table, a pair of headphones, USB port, universal power outlet, small storage area under the seat and near the floor, plus plenty of legroom
Every passenger was given a pair of Qantas' iconic business-class pajamas and amenity kits with in-flight essentials. The pajamas were specially made and printed with the text 'Qantas Research Flights'.
Cabin Crew Gets Tired Too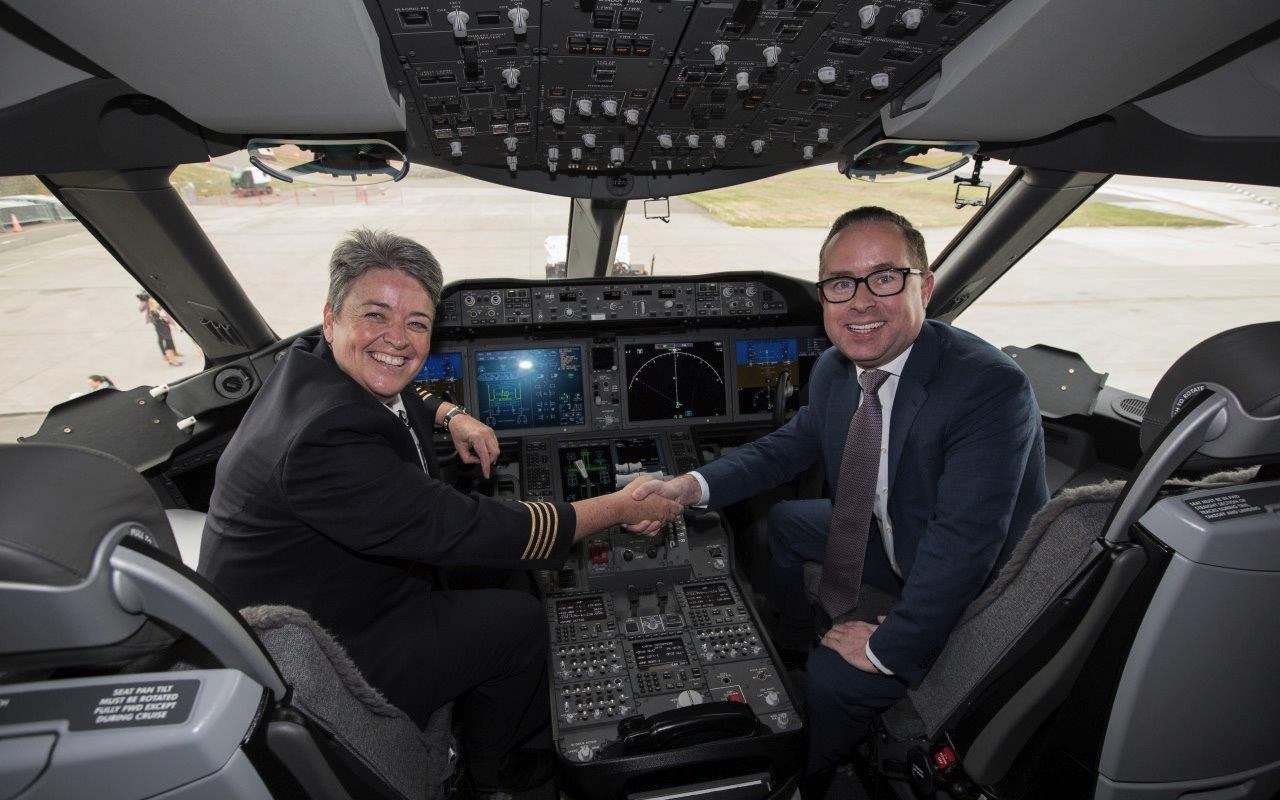 To test the adaptability and alertness of the pilots, each one of them was given an activity monitor, light monitor, and an EEG headset. The latter was to measure brain activity. To check the melatonin levels, the pilots provided their urine samples every four hours.
Passengers were also provided activity monitors. They were required to keep a journal to log their meals, sleep, and exercise days before and after the flight.

The crew and passengers were asked to complete a reaction-time test on an iPad. Other activities include touring the flight attendants' break area and pilots' sleeping area. Passengers took some time to explore the premium economy area with reclined seats. There's the economy cabin with pretty much standard seats. Improvements will still be made before the flight goes commercial.
Qantas Prepared Well for this Flight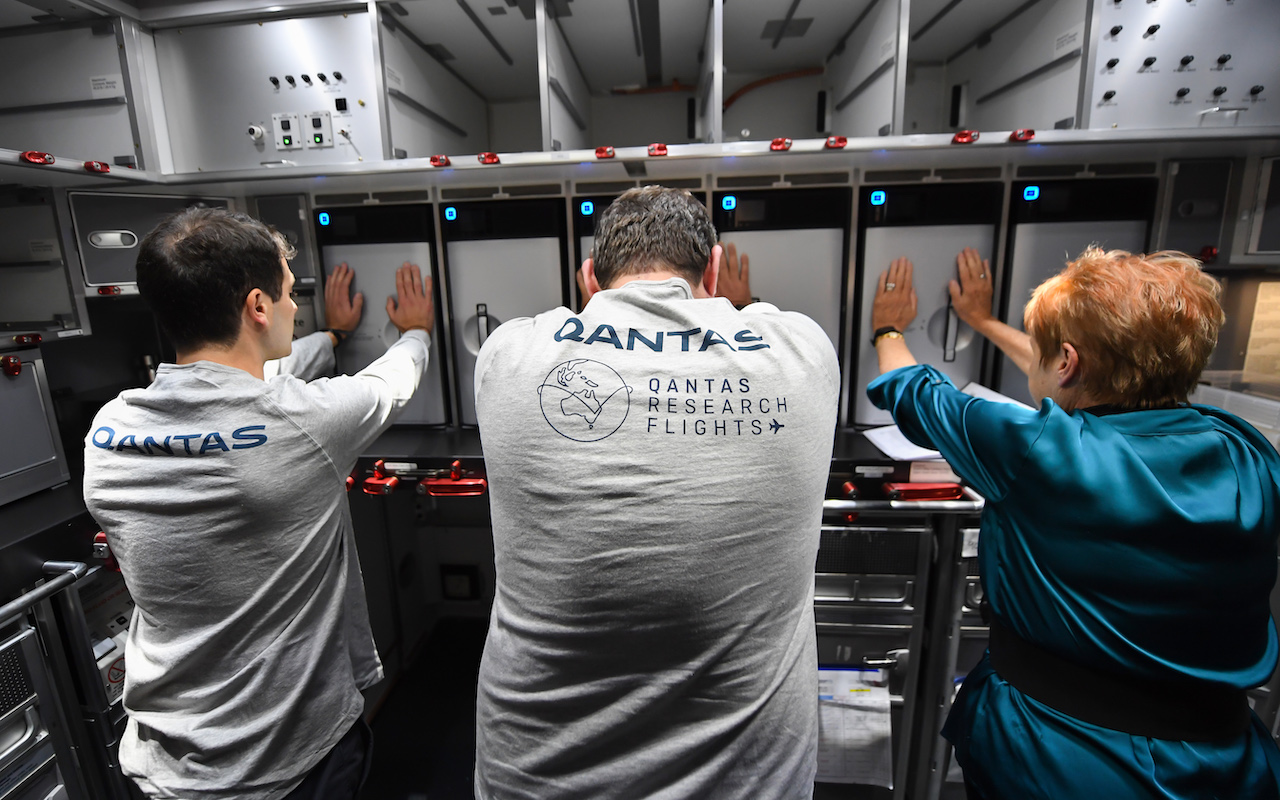 Qantas has also provided a flight plan plus several food options prepared before the flight and then heated in individual ovens. Some short exercises were done by the passengers after the meal. It actually turned into an exercise party with "Macarena" blasting on the speakers.
Dinner was then served after a while then it was time for bed for most of the passengers. Most of them slept for an average of 8.5 hours. Breakfast was served and shortly everyone prepared for disembarkation.
The End of Project Sunrise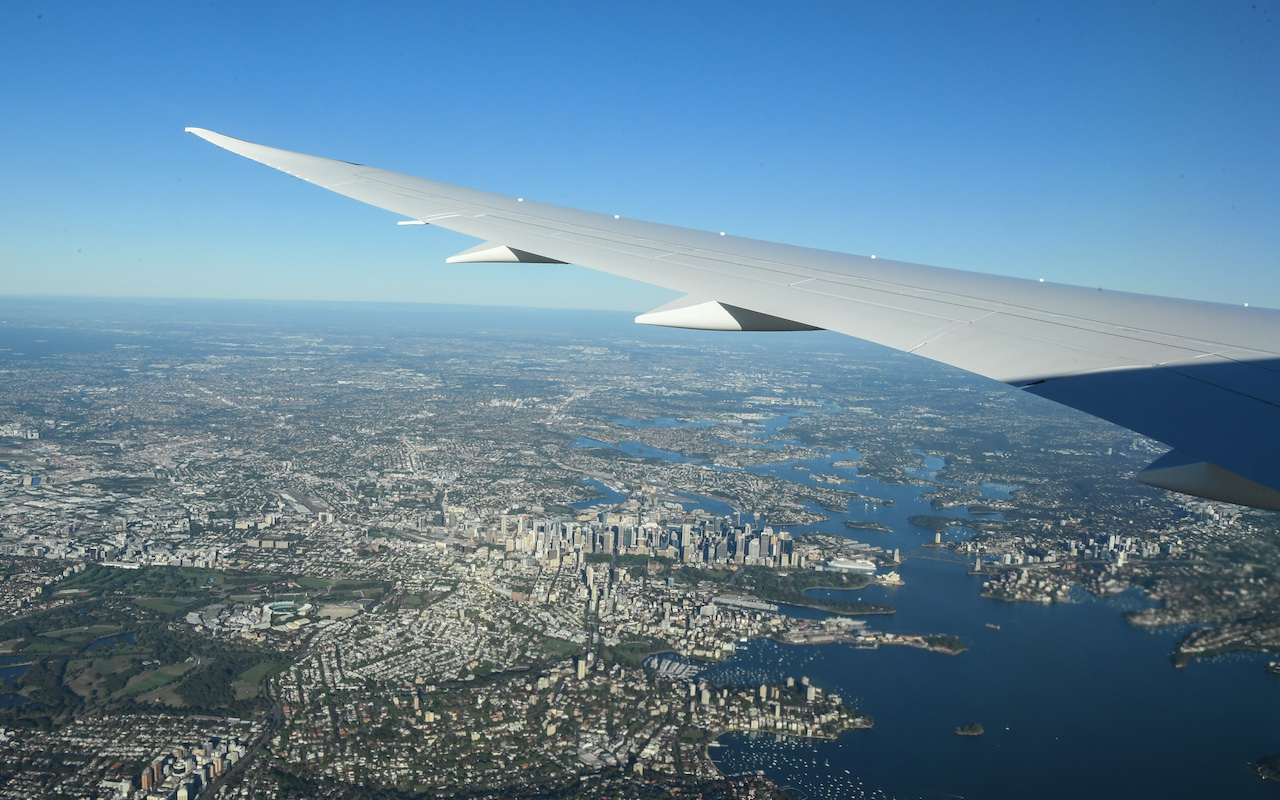 The plane entered the Australian airspace at 5 AM Sydney time so it's really like waking up at sunrise. Views of the Sydney harbor greeted the passengers before landing at exactly 7:43 AM—a total of 19 hours and 16 minutes after leaving New York.
Most of the passengers reported feeling refreshed. Let's just wait for a few days for related reports of possible jet lag.