They say the best way to a man's heart is through his stomach. There is plenty of truth to that but ladies can still add to the thought by serving dishes on these Star Wars Le Creuseut. Yes, there is such a collection for the geeks.
Well, this Star Wars x Le Creuset collaboration is not only for the geeks and Star Warsies. It's for those who love to cook and serve food in extraordinary ways. If you're the type who likes to host, this special collection is for you.
Star Wars Cookware for the Ladies and Geeks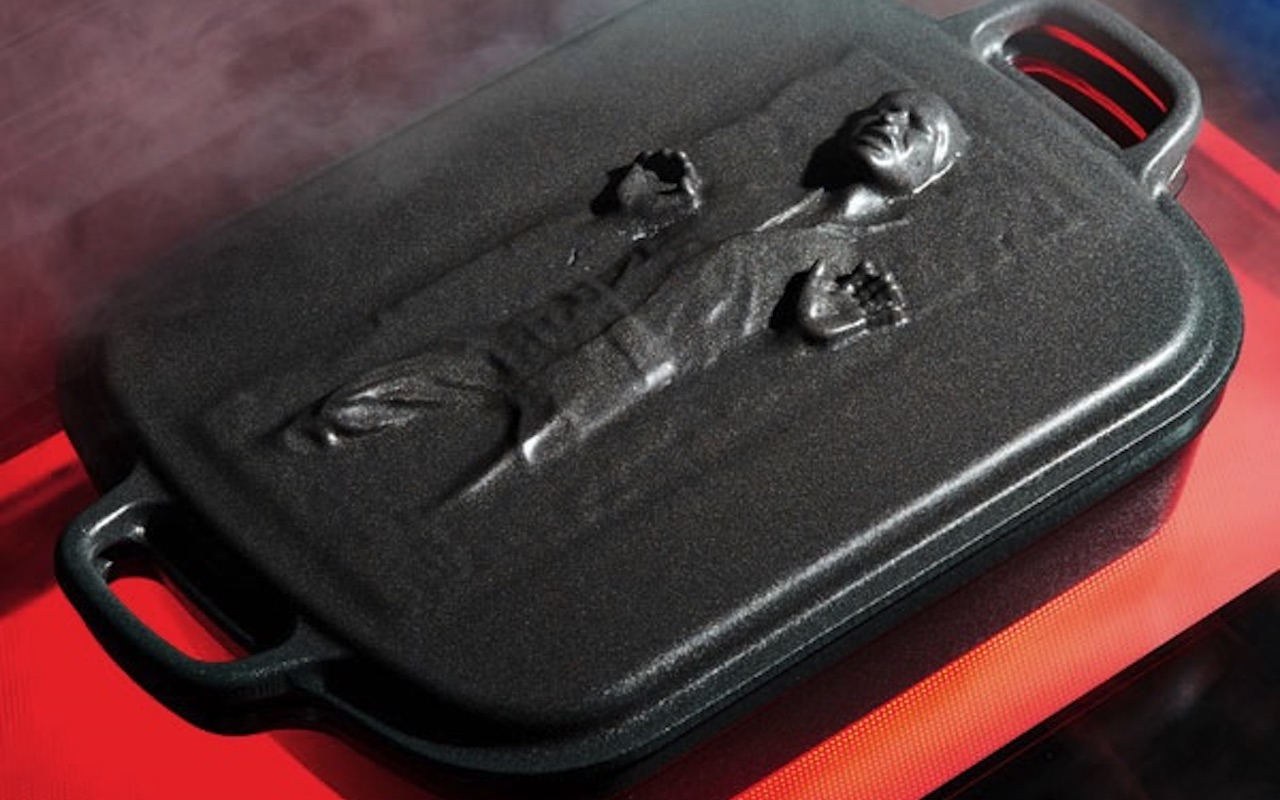 Your house must be filled with all things Star Wars. Your living room is decorated with Star Wars furniture. Now, fill your kitchen from a galaxy far, far away with the Star WarsDarth Vader Round Dutch Oven ($450) placed over a Death Star or a Millennium Falcon Trivet ($20 each).
Place the lasagna in the Star Wars Collection Han Solo Carbonite Signature Roaster. Serve small dishes in R2-D2, C-3PO, or BB-8 Mini Cocotte ($30 per piece). For that perfect pie, use the Le Creuset Star Wars Collection Porg Pie Bird ($25) in baking.
Le Creuset Knows the Way to a Geek's Hearts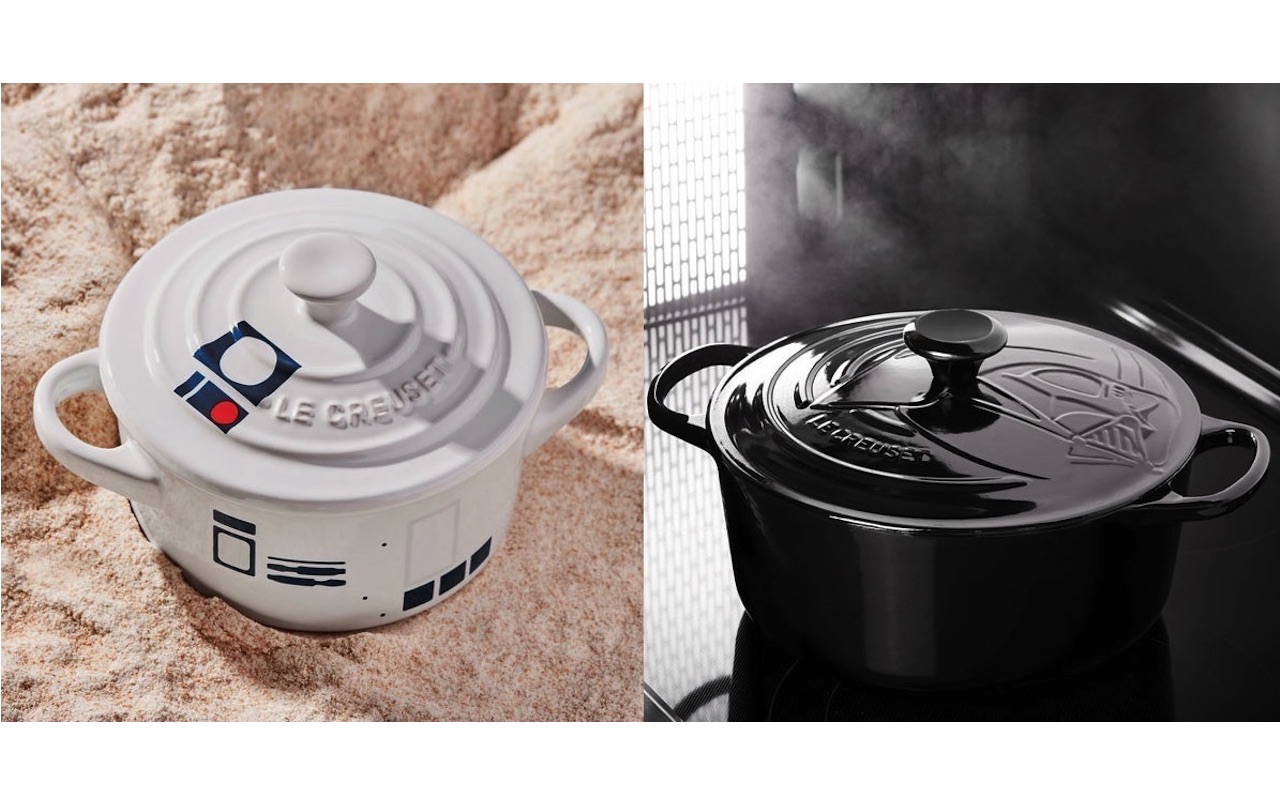 Le Creuset has been at the forefront of cookware design. It's popular for coming up with products looking nice and pretty in cool colors. The items are more on the pricey side. The brand's target market is mainly female but with the Star Wars-themed cookware, even the men can start enjoying some time in the cooking.
We know gents who already love to cook and are actually good at it. We're not sure about the Star Wars geeks though. Maybe with the special Le Creuset collection, they will be interested.
The kitchen is the heart of most homes and definitely, a Star Wars freak's house can now have the kitchen as its center. But then again, maybe it won't be because there are hard-core fans who may just complete the collection but not use anything at all. Ah yes, that is the reality for many.
The Darth Vader style cookware is perfect for your casserole. It doesn't matter if it's the only food you can cook as long as it's served by the Sith Lord. Check out the whole Star Wars Collection on LeCreuset.com.