One coffee house that has mastered Halloween well, is Starbucks. Apart from the original Pumpkin Spiced Latte and other pumpkin treats in the form of desserts, this coffee house always surprises us with limited edition temptations that reflect the Halloween spirit.
Coming soon to a Starbucks near you – that is if you are living in Europe, is the Phantom Frappuccino for Halloween. It is an interesting departure from the limited edition Halloween Raspberry Mocha, Halloween Red Night Frappuccino and Halloween Dark Night Frappuccino, designed for Japan.
Charcoal Vegan Coffee for Halloween looks scary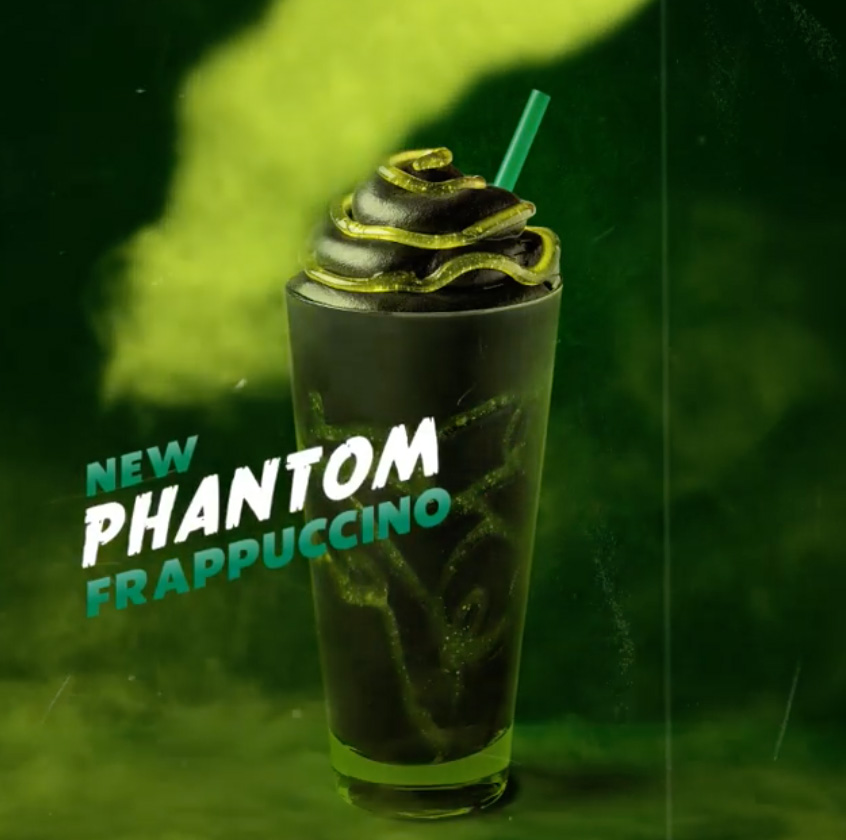 The Phantom Frappuccino designed for Halloween is vegan. What this means is that there is no dairy in the drink and hence fruitier and blended with interesting ingredients. Unlike the Japanese blend, which is strong on berries – sweet and tart red berry sauce made from raspberries, strawberries, and cranberries – the European drink is crafted from coconut milk, mango and pineapple essence.
Finishing it with Starbucks crème Frappuccino syrup and ghoulish lime slime, the end creation is a very black and green. The flavors are summery than warm and wintery, like the good-old-hot cocoa and toasted marshmallows. The optional toppings for the drink include dark coconut whipped cream, made from coconut milk and black charcoal powder. The ingredient for the lime drizzle include spirulina extract, charcoal powder, lime and lemon juice.
According to the official statement, the drink is very light and fruity and contradicts the dark and heavy perception, based on its looks.
The Truth Behind the Phantom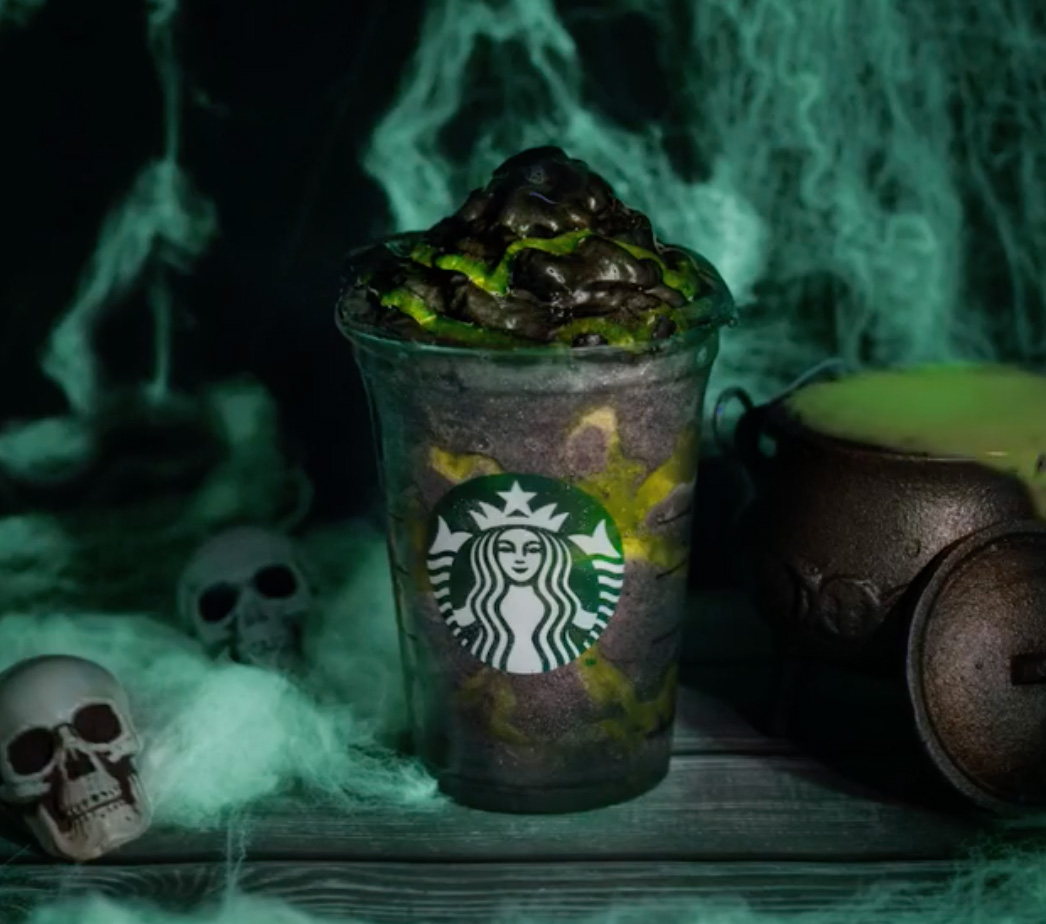 Let's go through the ingredients of the Phantom Frappuccino once again – spirulina, charcoal, coconut milk, lime, and pineapple essence. On the surface, it is designed to be a drink that appeals to the health-conscious, and those into wellness and self-aware about fitness.
This $3.50 drink, which goes on sale on the 26th of October, in reality, may not be all that healthy. An average-sized glass contains about 193 calories and 33g of sugar. If you compare this with the AHA charts (American Health Association), then women require not more than 25 grams a day of added sugar and men require no more than 36 grams. Hence, in terms of calorie count and sugar intake, this may not be the best choice.   
To tone down the impact, perhaps you can ask for lighter options by customizing the drink and opting out the dark coconut whipped cream.