One of the most amazing things to note about Starbucks Japan is the way with which they transition from Halloween Festivities to Christmas Spirit, overnight. I was there in Tokyo and witnessed this transition first hand. On the 31st of October, the cafes were serving everything pumpkin, and on the 1st of November, I treated myself to a 'Merry Strawberry Cake' drink, that kept up with the Christmas cheer.
You may have noticed, that we have been tracking the exclusive beverages that Starbucks has been crafting. From the limited edition Halloween Raspberry Mocha, Halloween Red Night Frappuccino and Halloween Dark Night Frappuccino, designed for Japan, to the Phantom Frappuccino in Europe. We have seen it all here.
Celebrating Hyogo and Kyoto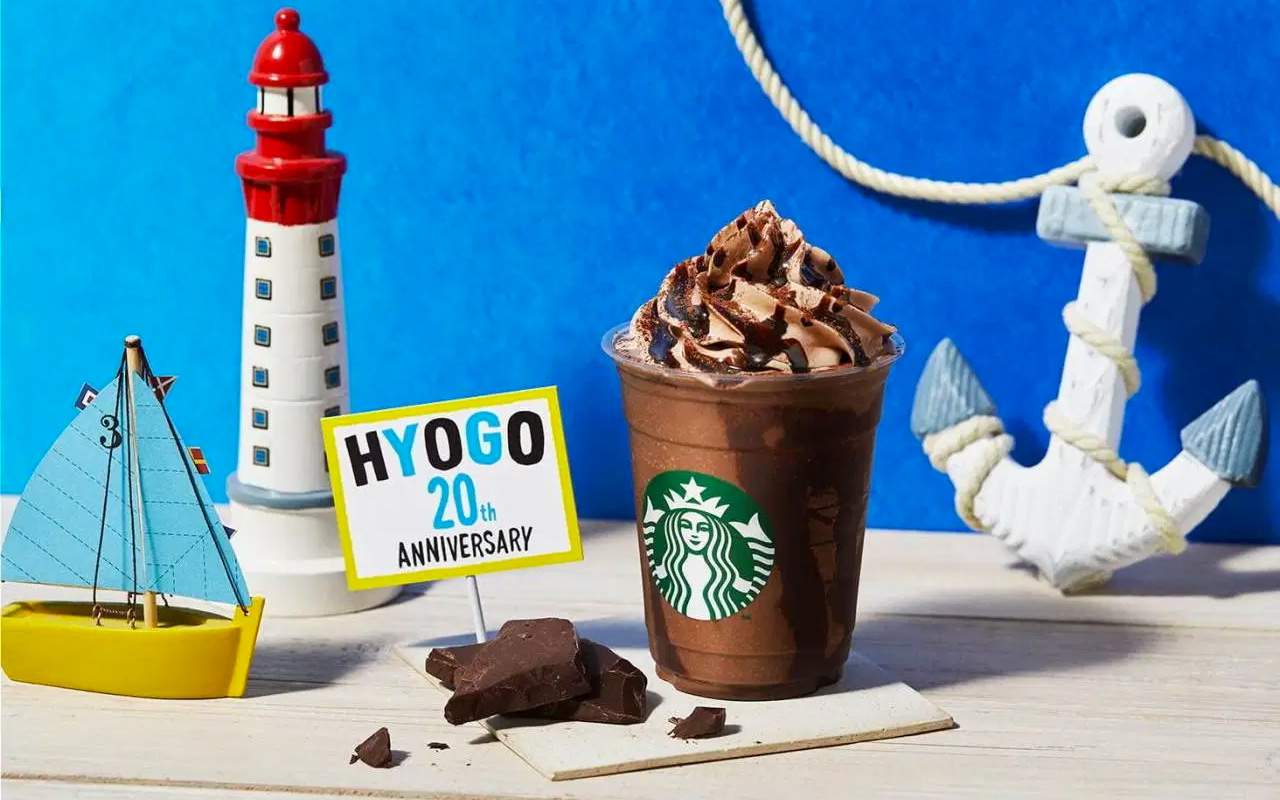 Starbucks turns twenty in Kyoto and Hyogo prefectures and to mark the occasion, the coffee-chain is out with exclusive beverages as a celebratory offering. We are talking about a chocolate and a matcha green tea Frappuccinos, exclusive to each prefecture. The drinks were picked after 30,000 local votes, nominated the best ingredients that represented their area.
The new Chocolate Frappuccino is dedicated to Hyogo, which is the largest prefecture in the Kansai region. It extends from Seto Inland Sea to the Sea of Japan, and amongst the many attractions, it's the fact that capital port city Kobe served as a gateway to western sweets, that got chocolate nominated.
Hyogo Bari Choco Haitto Frappuccinois a drink laden with chocolate, with a chocolate sauce base, whipped chocolate cream, dark mocha powder, and chocolate chips to provide the crunchy – bari – element.
The Kyoto Connect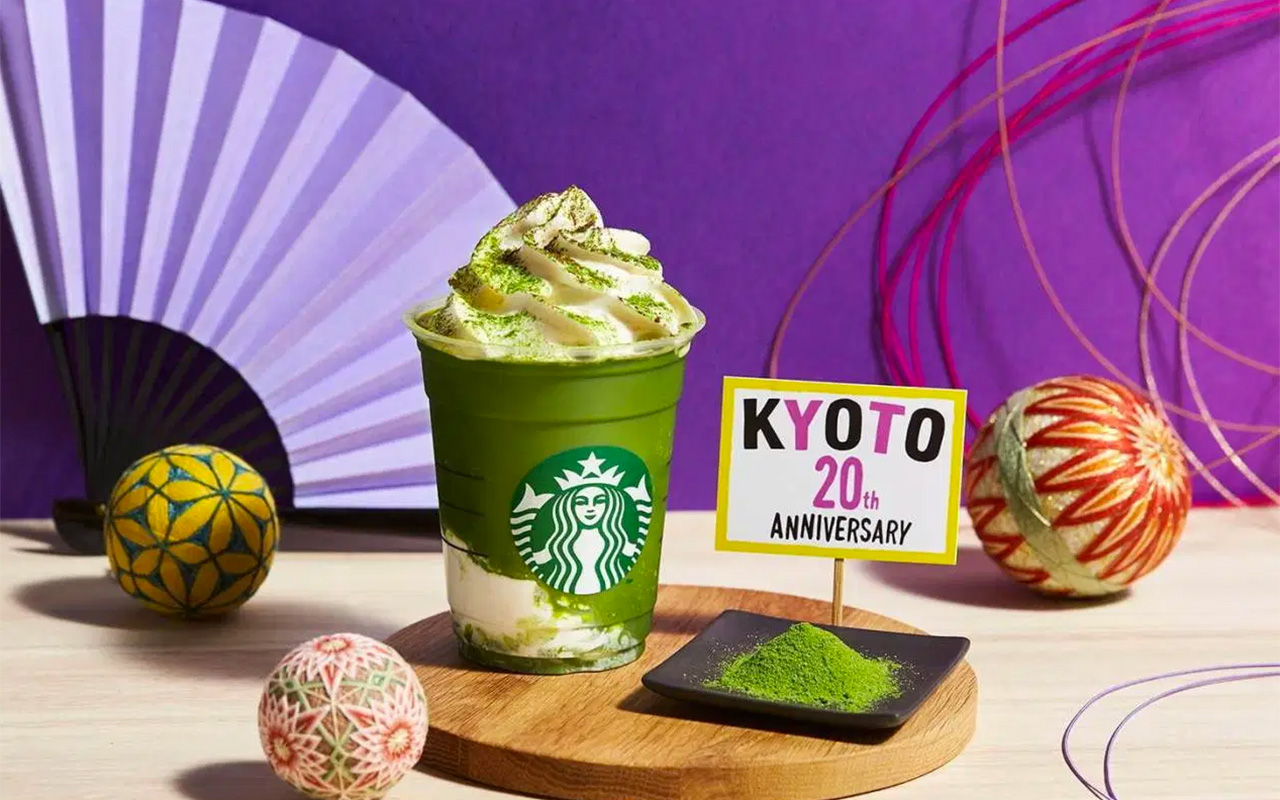 The Kyoto Erai Matcha Matcha Frappuccino represents the greenery that surrounds the most popular temples of this prefecture. Using matcha and cream as its base, the beverage hopes to inspire visions of the Saiho-ji temple. The 'moss temple' or 'Koke-dera', is named so thanks to the beautiful moss garden.
The Japanese team has crafted a clever drink, in terms of designing the looks of it. The contrast between white and green inside the cup, stands for the stone garden of Ryoanji Temple. Essentially, the matcha and dark mocha powder on top of the cream stands for the colors of the leaves that are shed in the Fall Season.
Kyoto's Uji region is known for its high-quality green tea, the Frappuccino has sourced its matcha from this region.
The new drinks will be available in a tall size only for 590 JPY or $5.43 plus tax, and will be available from 12th to 21st November.