We have been tracking Starbucks moves ever since Halloween and have personally tried the latest offerings, especially crafted for Japan. With days getting shorter, colder and calling for significantly more caffeine, Starbucks never fails to impress its customers in Japan, as they are constantly adding new drinks to the menu.
With a steady stream of new Frappuccino flavor's featured on the menu throughout the year – you can read about the Kyoto and Hyogo versions here – now hot on their heels is their next highly anticipated offering which represents the upcoming holiday of the season- Christmas!
The Nutty White Chocolate Frappuccino and More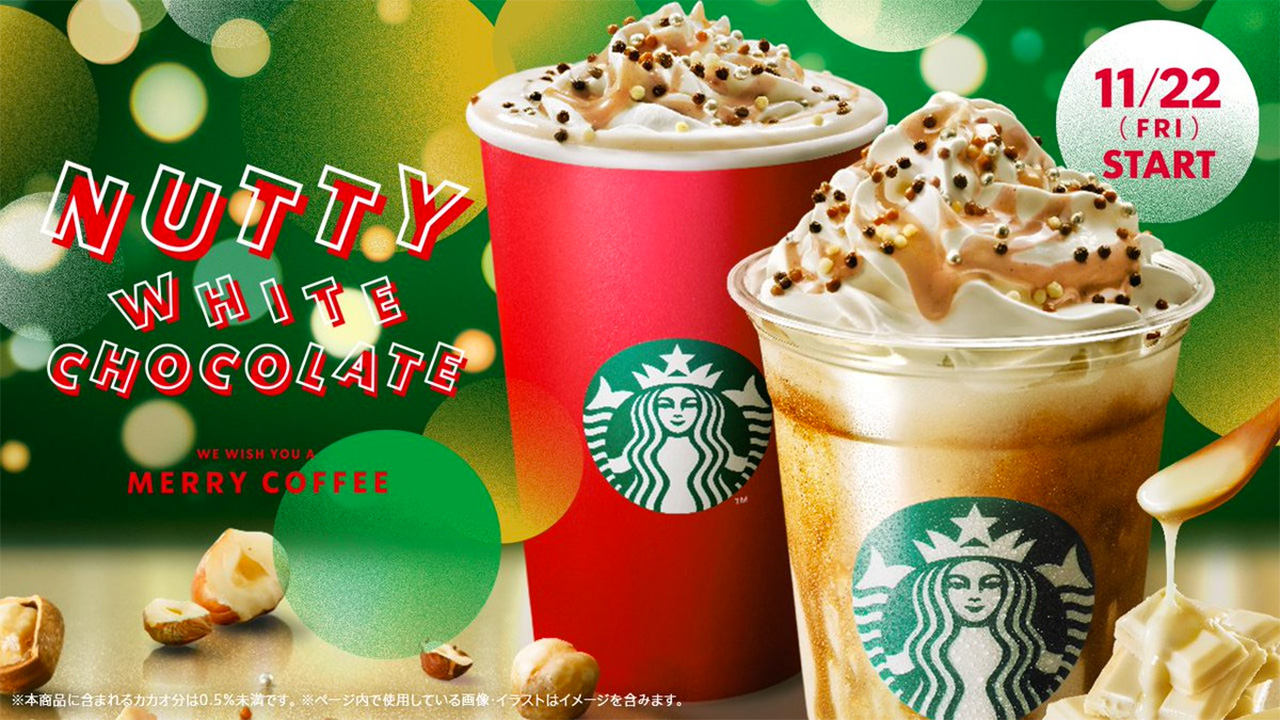 First up is the Nutty White Chocolate Frappuccino that is a cloyingly sweet concoction of milky white chocolate with aromatic hazelnuts. This reminds us of a frothy white winter, while the roasted walnuts and crunchy shortbread provide a bite that toys with your mind whilst playing with the contrasting textures.
The Nutty White Mocha is the frappes' more chocolatey counterpart. The beverage is rich in the flavor of white chocolate and this is offset by the Nutty hazelnut sauce, with just a slight buzz of espresso, that balances out the sweetness.
Choco Treats for Christmas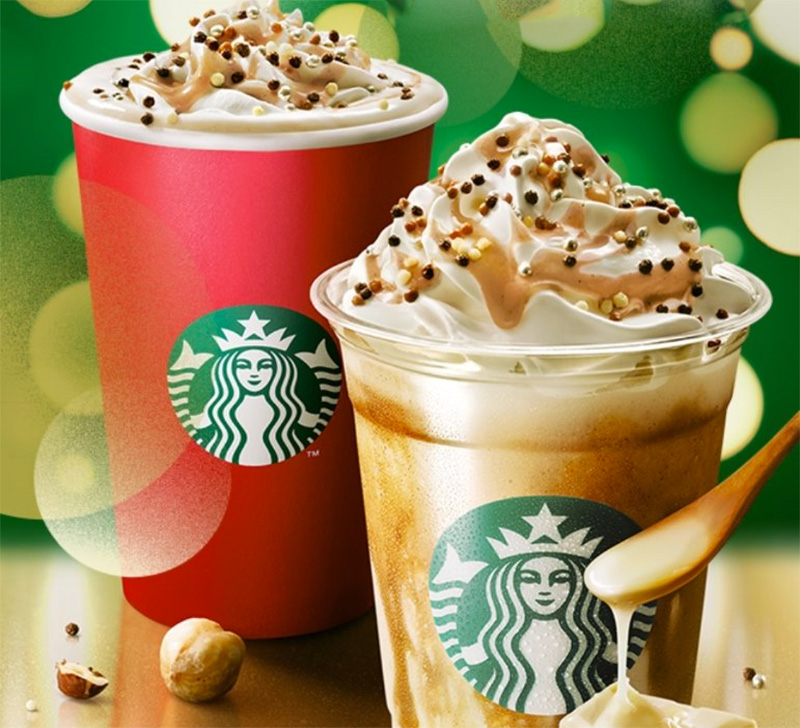 Both the drinks pay homage to Christmas as the they are designed to look like an illuminated Christmas tree. Starbucks aimed to create drinks that help customers enjoy recreating the moment during their holidays when the Christmas tree lights are first flickered on, with the help of three types of distinctly colored chocolate sprinkled atop the tree-like swirled whipped cream.
Both the Nutty White Chocolate Frappuccino and Nutty White Mocha will be available at Starbucks locations across Japan from November 22 to Christmas Day. The Nutty White Chocolate Frappuccino will only be released in tall sizes, while the Nutty White Mocha will be available in Short – Venti, ranging between $5 – $6 USD.
Having a holiday drink with you is a treat believe me, awkward first dates are made all better when you are chatting over some white chocolate mochas.