It's not necessary to always have a round, square or maybe rectangular dial watch on the wrist. Supercar hood-inspired Ettore by Atowak Watches presents a redesigned option, which may not appeal to everyone but would definitely craft out a niche for itself amid supercar enthusiasts.
Atowak Watches has here pushed the boundaries of design to deliver an avant-garde design with eye-grabbing aesthetics. Drawing inspiration from the world of racing and supercars, the company has introduced two designs – Ettore Drift and Ettore Lite.
Look and feel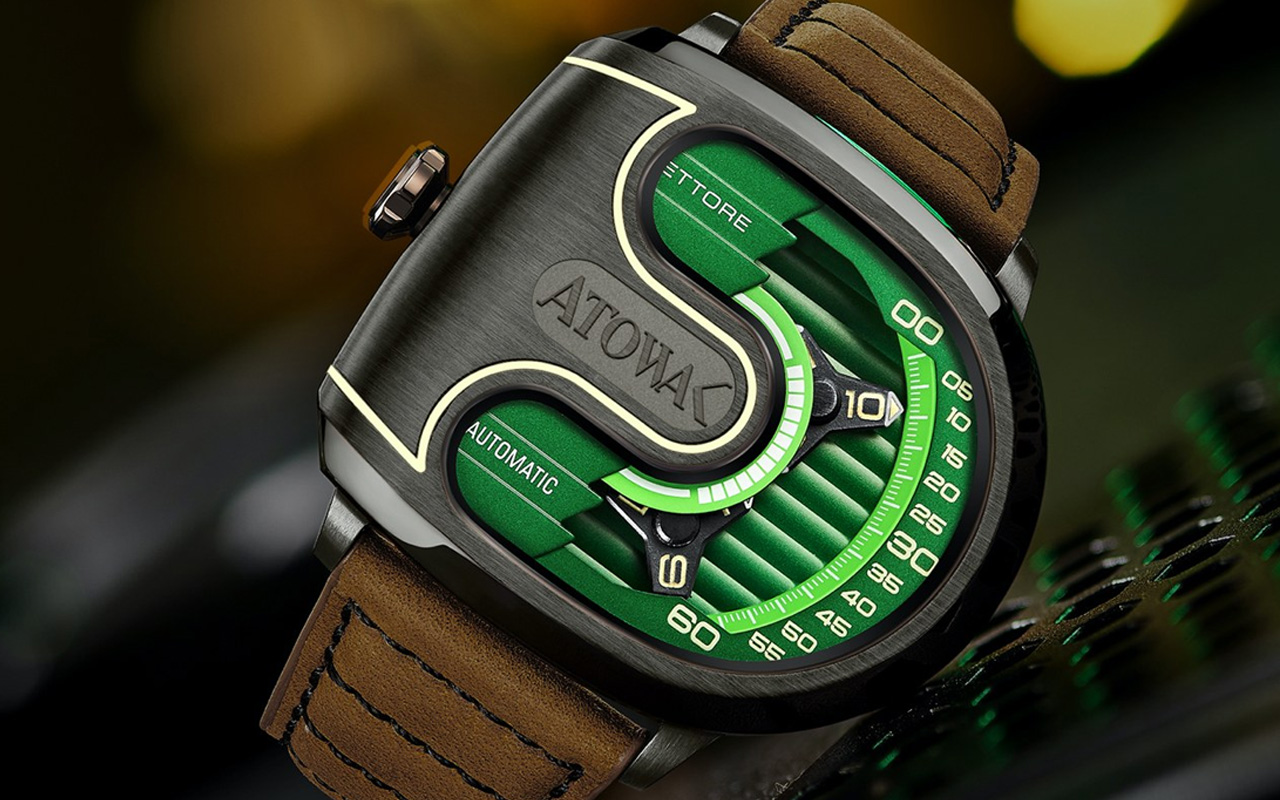 Both the new Atowak Watches have many things in common, which starts at the look. The watches feature a rather large 46.5mm diameter stainless steel case. For a round watch, this width can be pretty dominating on the wrist, however, given the asymmetrical design of the Ettore watches, these wear nice and compact on the wrist.
The Ettore Drift is the flagship model of the two with the crown on the left side and time-telling dial on the right, in the half exposed section of the watch. The glass is sapphire crystal, while the interesting dial underneath it tells time in a unique way that is surprisingly easy to comprehend.
The complication and movement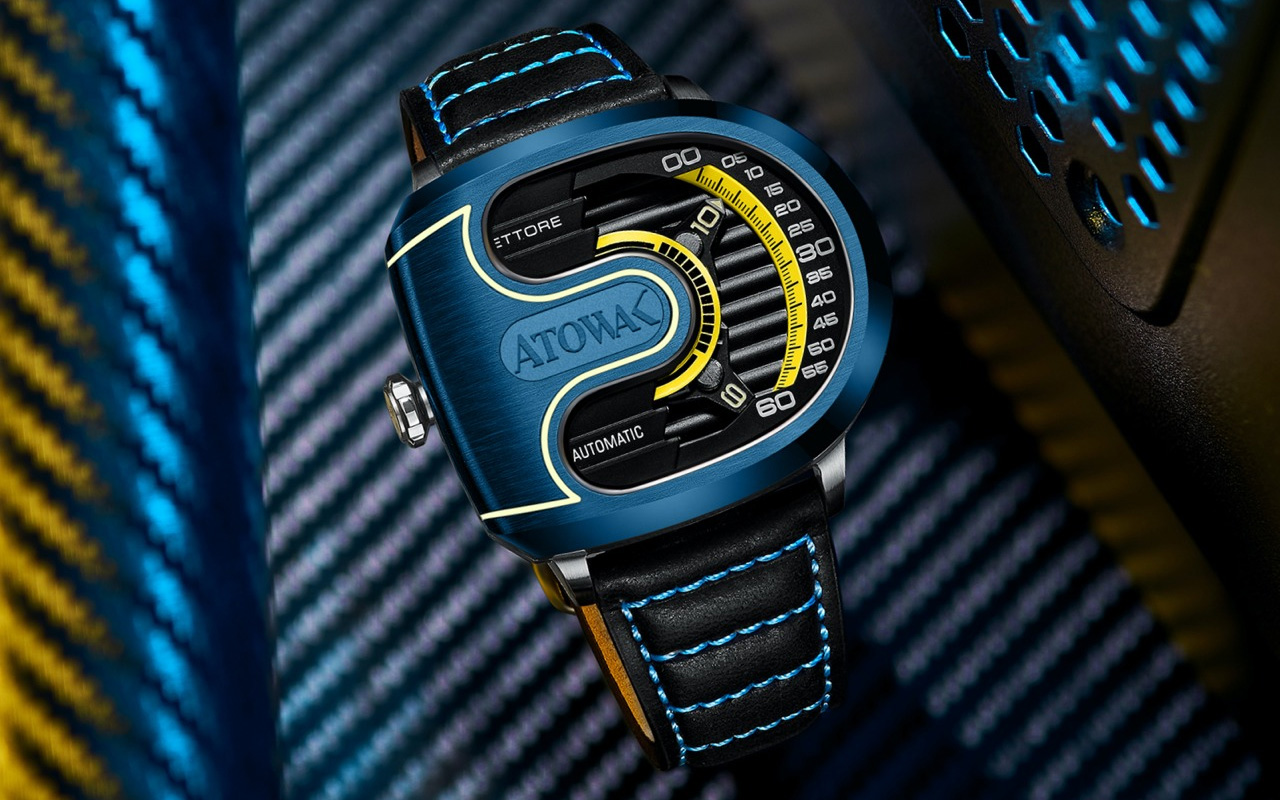 The dial features 4-arm wandering hour time with markers on the far side at every five minutes and a chapter ring on the inside. Each hour marker is tipped with numeric manifested on it. The wandering hour rotates on the central arms and tells time in a way that is very easy to read.
The rotating display of the Ettore Drift is powered by modified Miyota 9015 hand-wound movement visible through the transparent caseback. The movement offers about 40 hours of power reserve. The watch numerals, profile curves and hands are all filled with Super-LumiNova, and for convenience, it comes mounted on 24mm Italian leather straps.
Ettore by Atowak Watches will be retailed in five gorgeous colors that are dark red, silver blue, navy blue, silver black and dark green. The watch alongside the Ettore Lite is presently being crowd-funded on Kickstarter beginning at $549. The Ettore Lite which features a retrograde time display is an economical alternative priced starting at only $299.