Train travel is utterly romantic and can remind us of bygone eras. It is also an incredibly nice and relaxing way to travel. At a slow (or fast if it's bullet) carrying you across vast, and impressive landscapes with a rocking motion gentle enough to soothe all nerves and eliminate worry. It can also be a very method of authentic travel, often going through lesser known parts of the country. Rest in your berth, casually get up and don your best dress for a luxurious meal in the dining car. It really is a whole lot of fun.
There are so many luxury train travel options around the world today, but generally speaking, a great number of train trips are close to costing you an arm and a leg. Take for instance, the Trans-Siberian Express in Russia, the Eastern & Oriental Express in Asia, Maharajas Express in India, and The Canadian in Canada to name a few. And, we're talking about doing it right by staying on board for the full breadth of the trip.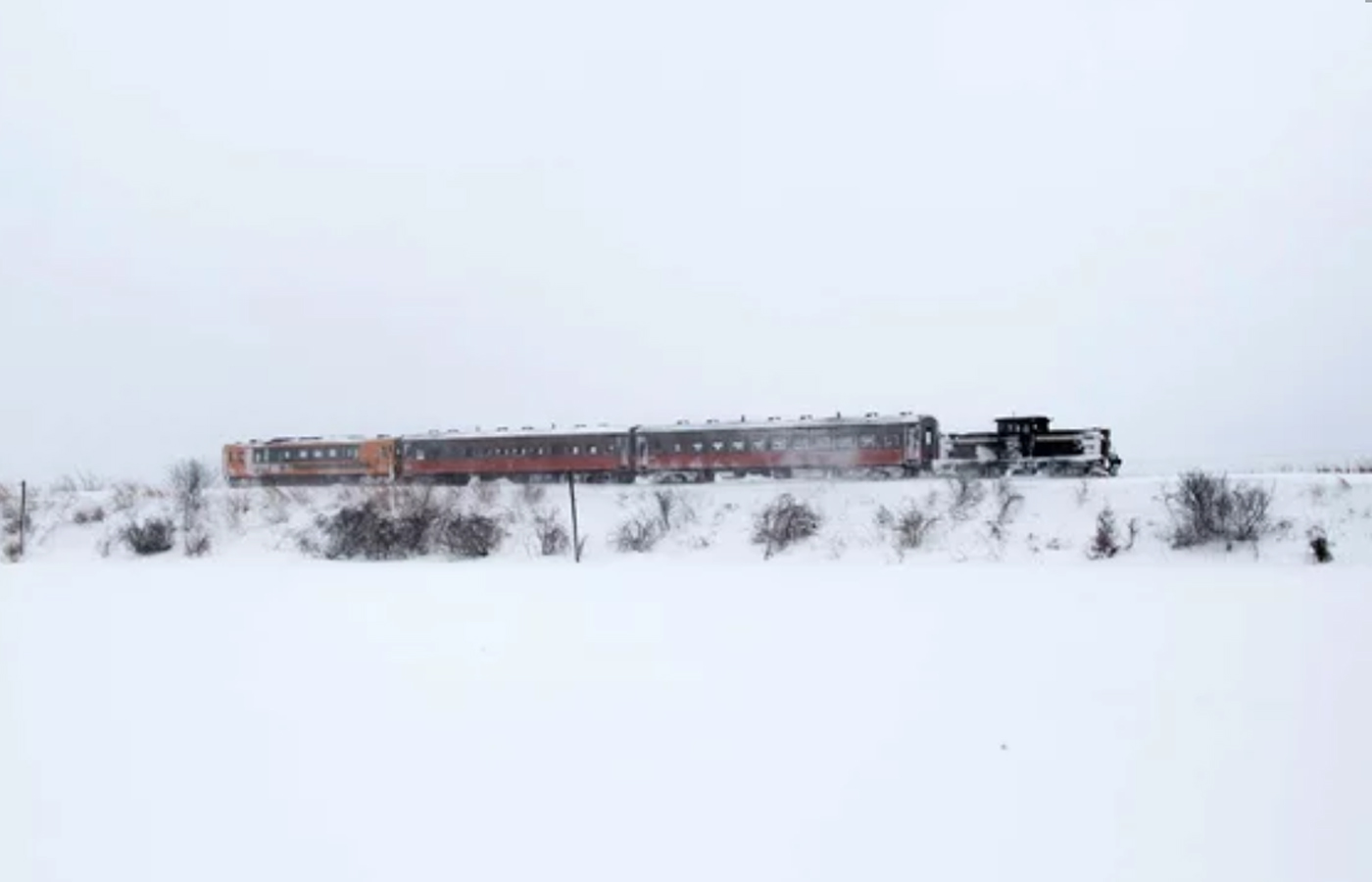 Recently, I discovered just how expensive it can be to travel by train. I was in need of a quick transportation option between to get between Philadelphia, Pennsylvania and Newark, New Jersey. My fastest and best bet was to take an Amtrak between the two cities. However, I almost fell over when the salesclerk quoted me a ticket price of $200 USD – for a one-way and one-hour journey by Amtrak. Also, I may have loudly uttered something like "What, you've got to be kidding me?!" I mean, this wasn't exactly the Ghan in Australia.
An incredible journey for $11 bucks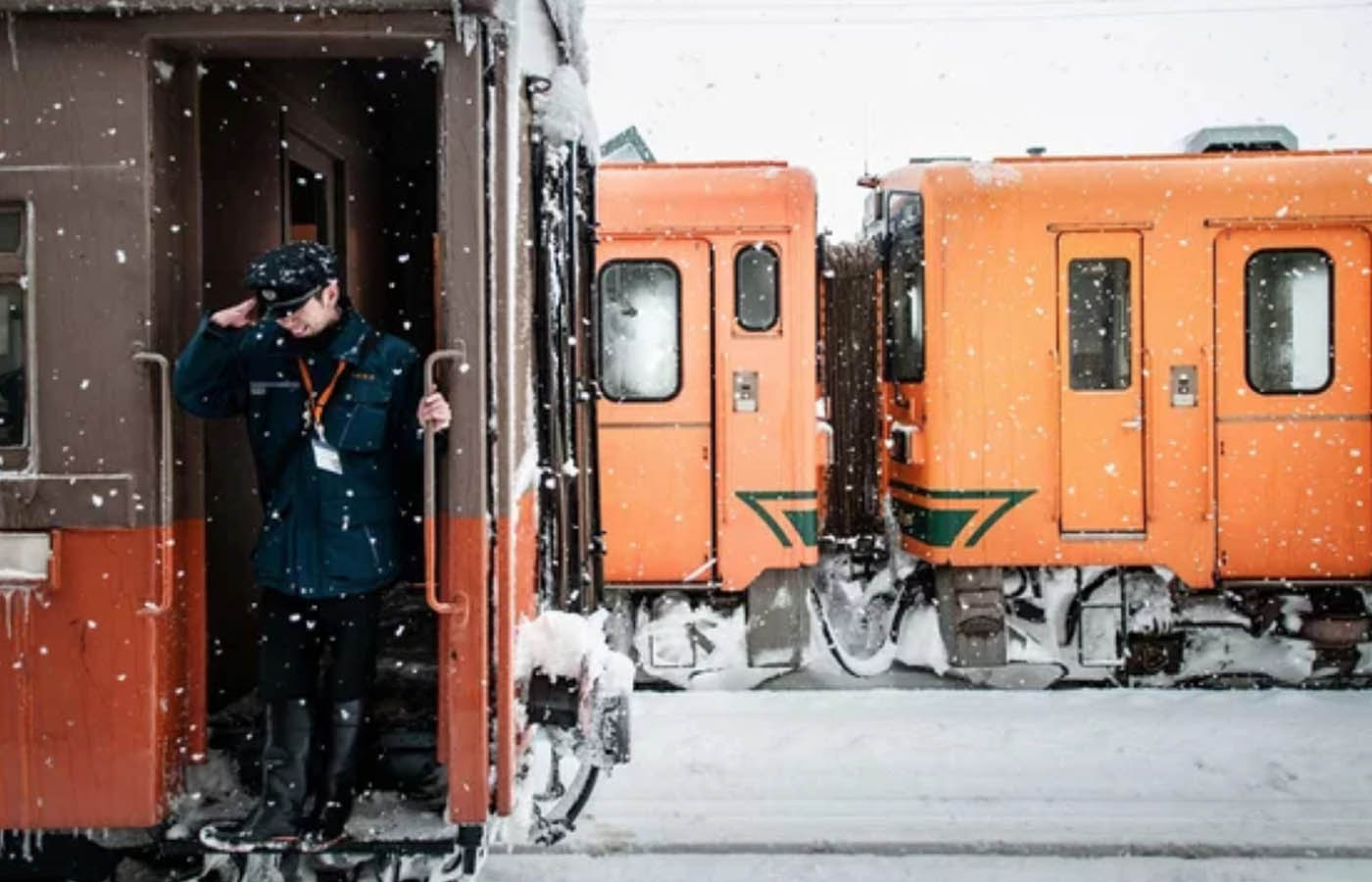 So, when you learn about a fun and fabulous train trip in Japan that you can buy with coffee money, what more is there to be said. It is cause for some serious giggles. So, if you find yourself in Japan this winter, then set aside a little time to enjoy a unique journey through a snowy Japanese countryside. The train only runs from December through March each year.
If taking a scenic train ride through the snow in Japan doesn't sound warm and fuzzy enough, then consider the fact that the trip will only cost you $11 USD, the equivalent of about 1,250 Yen. But the warming up and good feel doesn't just stop there as there is a lot more to heat up your desire to board this train.
Pass through the snowiest city in world and sip sake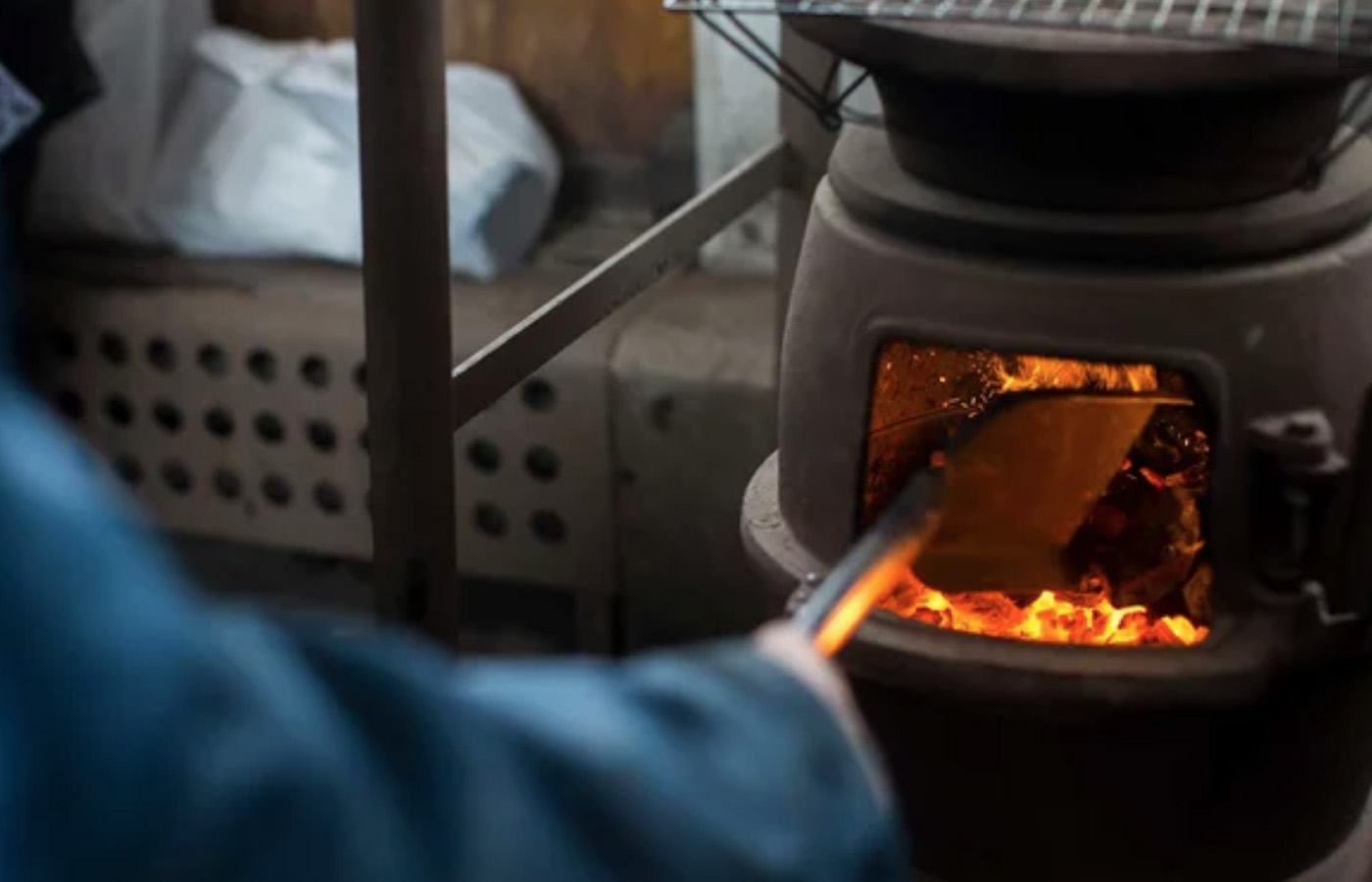 The train that winds its way through the wintry farmland of Japan is a classic stove train from the 1950s that is operated by the Tsugaru Railway Line. The historic train is equipped with a potbelly stove inside to deliver the much-needed warmth to buffer the cold conditions outside.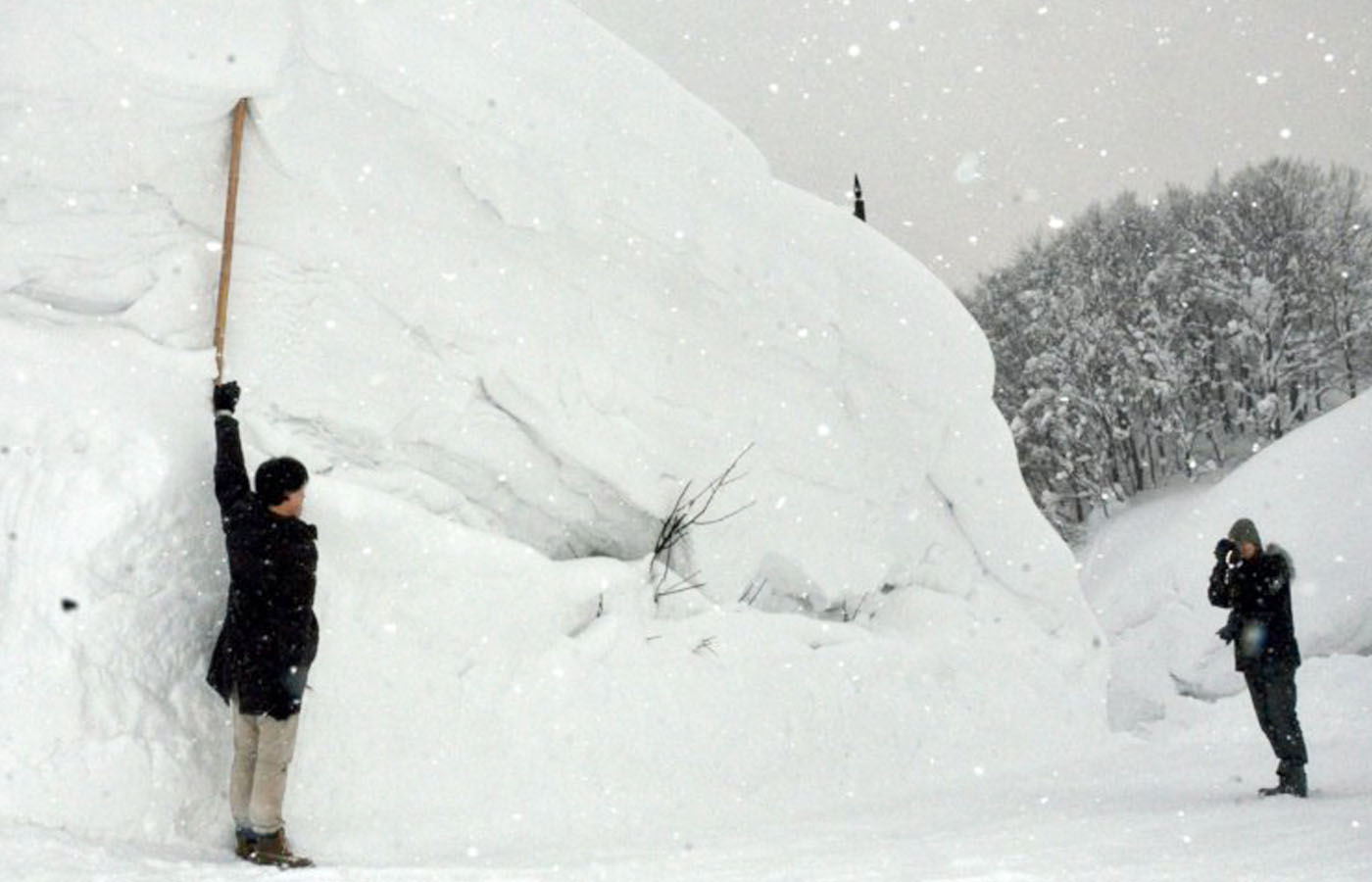 But the goodness, doesn't just end there. There's more. On the train, riders can enjoy and sample local food and drink that includes grilled squid and of course, delicious local sake. Now imagine traveling through that magical landscape of small villages and snow all while sipping on warm sake and sitting in front of the pot belly stove – indeed, one of the places you pass through, Aomori City, is considered to be the snowiest city in the world.
Trains depart from the station in Goshogawara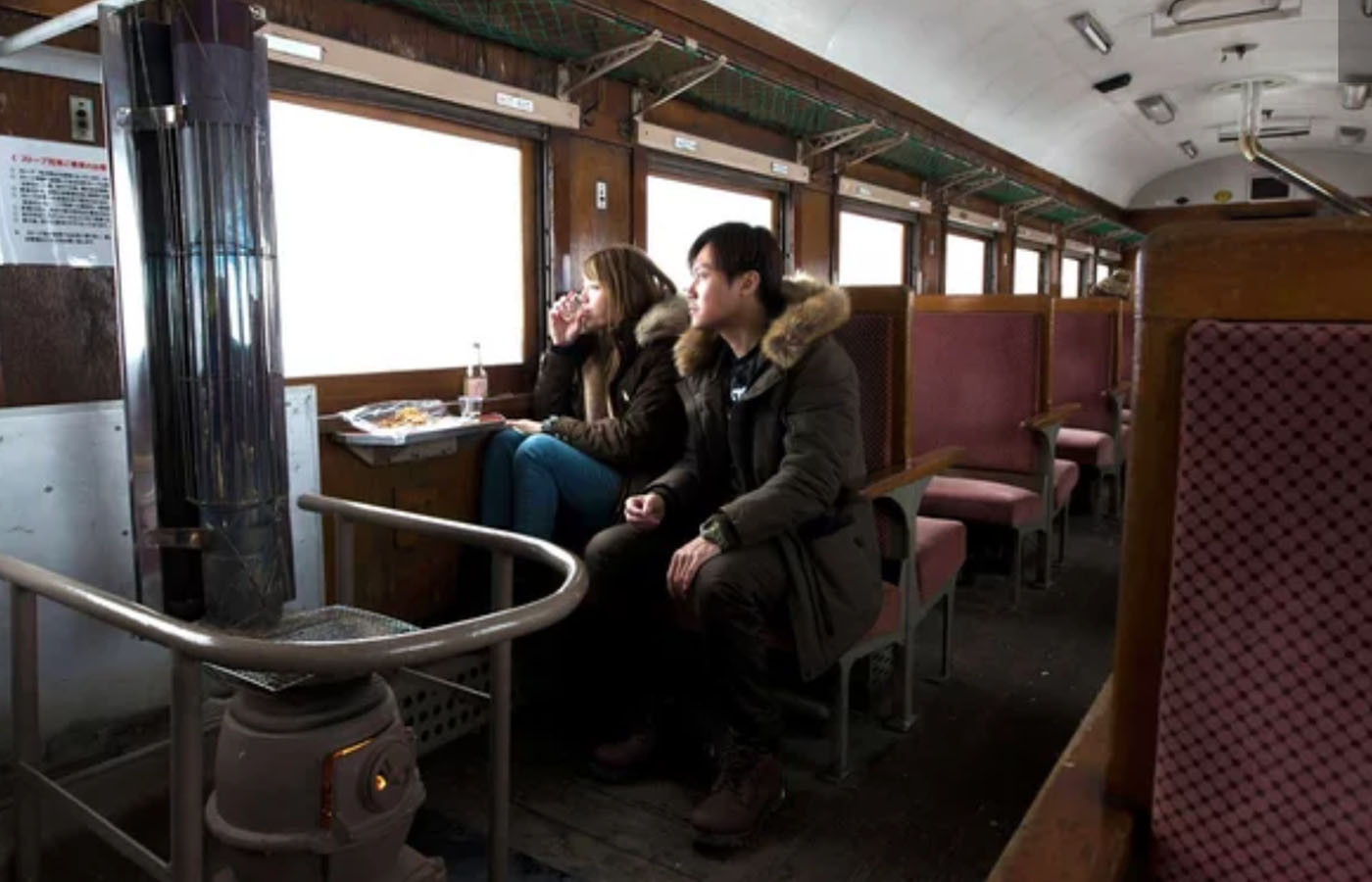 There are three train departures each day, with the first one leaving at 9:30 a.m. from the Tsugaru Goshogawara station in Goshogawara, Aomori Prefecture, Japan. Once the trip has finished, the riders onboard can get off at the Tsugaru Nakazato station for a short break before getting back onboard again and heading back to their original destination.
The entire journey from Goshogawara to Nakazato only covers about 12 miles and takes just under an hour to do, but it's not the time here that counts, it's the quality and experience. And come on seriously, it's hard to beat $11 for almost anything these days. You can find more information on taking this train on the Tsugaru Tourism site.