Writing about Tesla cars are becoming increasingly difficult. The specs, standard equipment, and trim levels of new Tesla vehicles are as volatile as trade war tariffs. This includes the 2019 Tesla Model 3, which we still regard as the best entry-level luxury car – despite not exactly having an entry-level price.
The Tesla Model 3 is not alone in the EV marketplace. The 2019 Nissan Leaf is the most affordable EV ($29,990 before tax credits), but it's not as cool-looking or awe-inspiring as the Tesla Model 3.
On the other side of the pond, there's the Hyundai Kona EV and the Kia Niro EV, which are both crossover SUVs. And while both South Korean counterparts are equally brilliant, they're not as exciting as the Model 3.
In my opinion, the next best thing to a Tesla Model 3 is the Chevy Bolt EV. For less money than a Model 3, the Bolt gives you 238-miles of range and enough room for a small family. But still, the Chevy Bolt is not exactly desirable from a styling viewpoint.
If you're pondering about buying an EV for your next car, here are the reasons why you should place the 2019 Tesla Model 3 on top of your list.
The Tesla Model 3 is ridiculously quick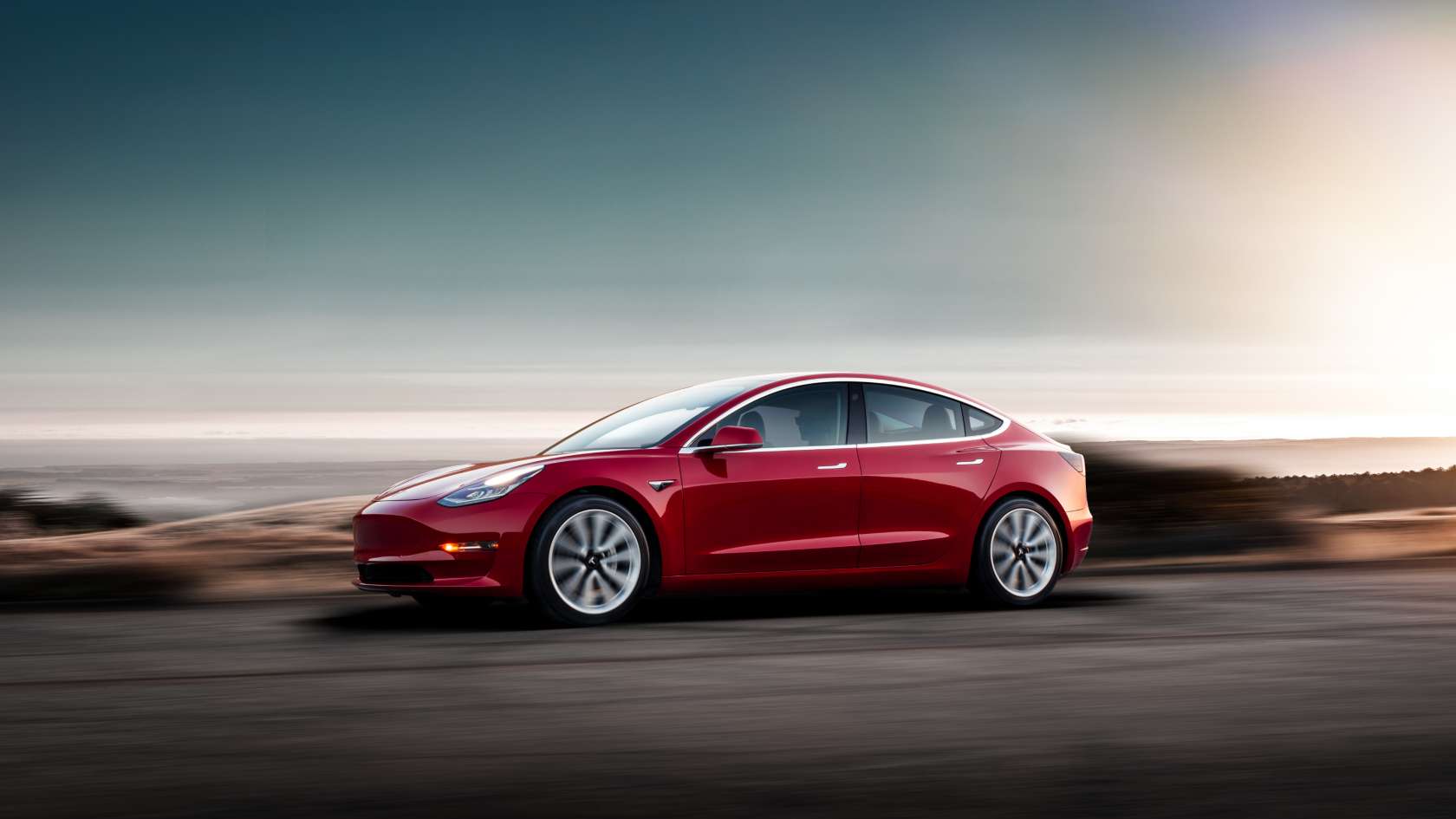 Compared to a conventional car powered by fossil fuel, the Tesla Model 3 is quick by modern standards. Even the base Model 3 with a single motor rear-wheel-drive is faster to 60 mph than a Mercedes-Benz C43 AMG.
I'm talking about the Model 3 Standard Range Plus, which runs from 0 to 60 mph in 5.3-seconds and 140 mph top speed.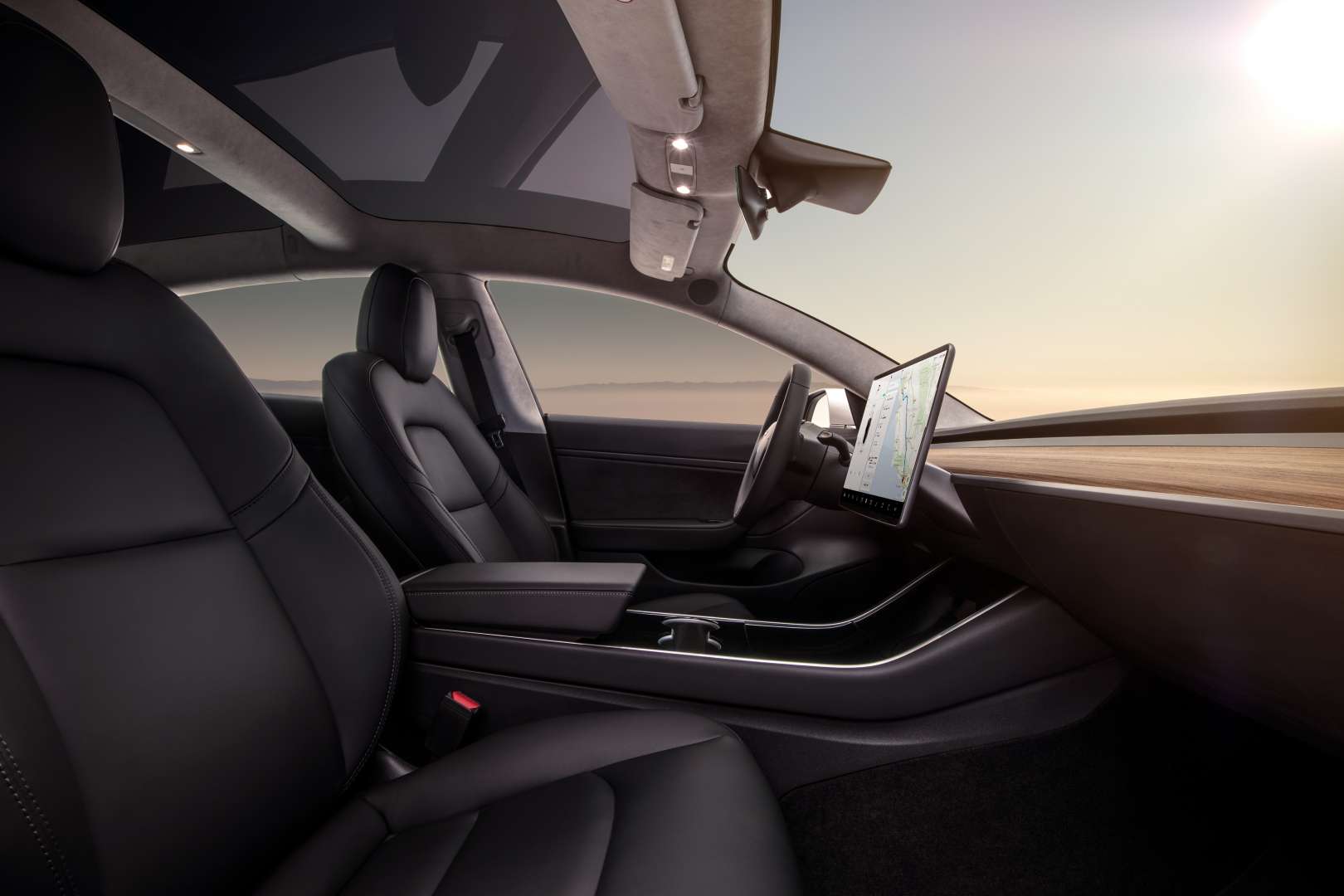 But if you're looking to blow away sports cars in your sleeper Model 3, choose the Long Range or Performance trim, which both come with a dual motor all-wheel drive powertrain. The former achieves 310-miles of range and 0 to 60 mph in 4.4-seconds. The latter has the same 310-miles of range, but sprints faster to 60 mph in 3.2-seconds.
Think about it. With a Tesla Model 3 Performance model, you can outsprint a 2019 Aston Martin Vantage or a manual-equipped Chevrolet Camaro ZL1 1LE.
It drives like a guilty pleasure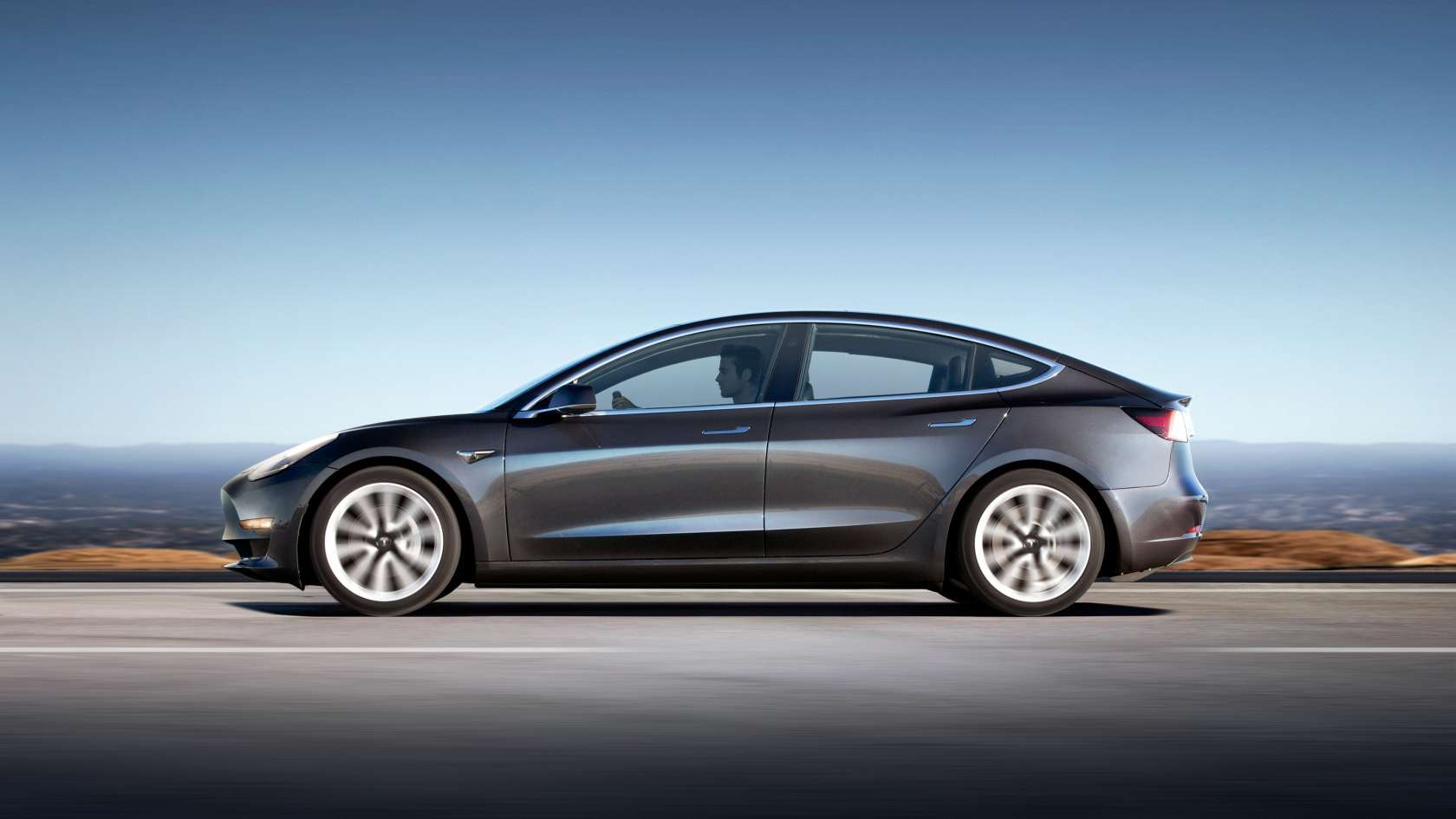 A lot of this has something to do with the Tesla Model 3's capability of piling up judicious amounts of speed. However, it also happens to be an agile compact car. In fact, because of less weight and the more compact dimensions, the Tesla Model 3 is more tossable than the Model S.
Mind you, the Tesla Model 3 is not a lightweight vehicle. It weighs approximately 3,552 lb. (1,611 kg.) in single motor rear-wheel drive format. The agile handling is attributed to the lower center of gravity, with most of the weight kept close to the ground.
The ride is akin to a fast German sedan. Its firm and compliant yet doesn't crash at the slightest hint of potholes or road bumps. You could do better by giving the Model 3 a sportier suspension and tire upgrade, but what's the point? It's comfortable enough to be a highway cruiser but is able to obey your commands in point-and-shoot driving.
Tesla's Autopilot is standard across the range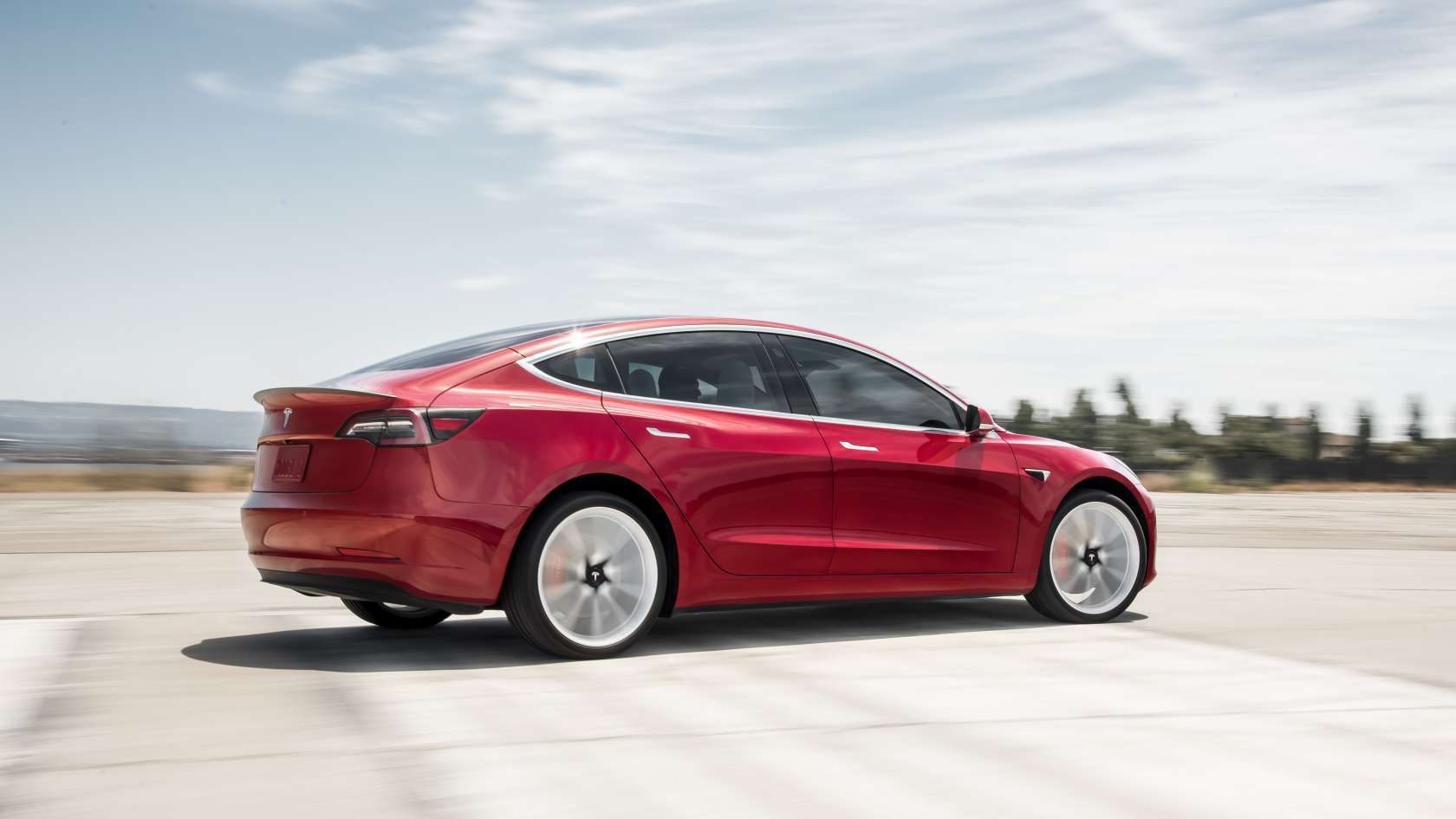 It used to be that Tesla's self-driving Autopilot software is a $3,000 option. But for the 2019 Tesla Model 3, Autopilot is now standard across the range. With this feature, your Tesla Model 3 can steer, brake, or accelerate automatically as needed. This also includes full self-driving capabilities including auto lane changes, automatic parking, and the summon feature. The latter enables the vehicle to find you anywhere in the parking lot.
Yes, you can call or summon the Tesla Model 3 like your pet dog. It's a tech-filled masterpiece that other carmakers are trying to emulate.
The 2019 Tesla Model 3 is still relatively affordable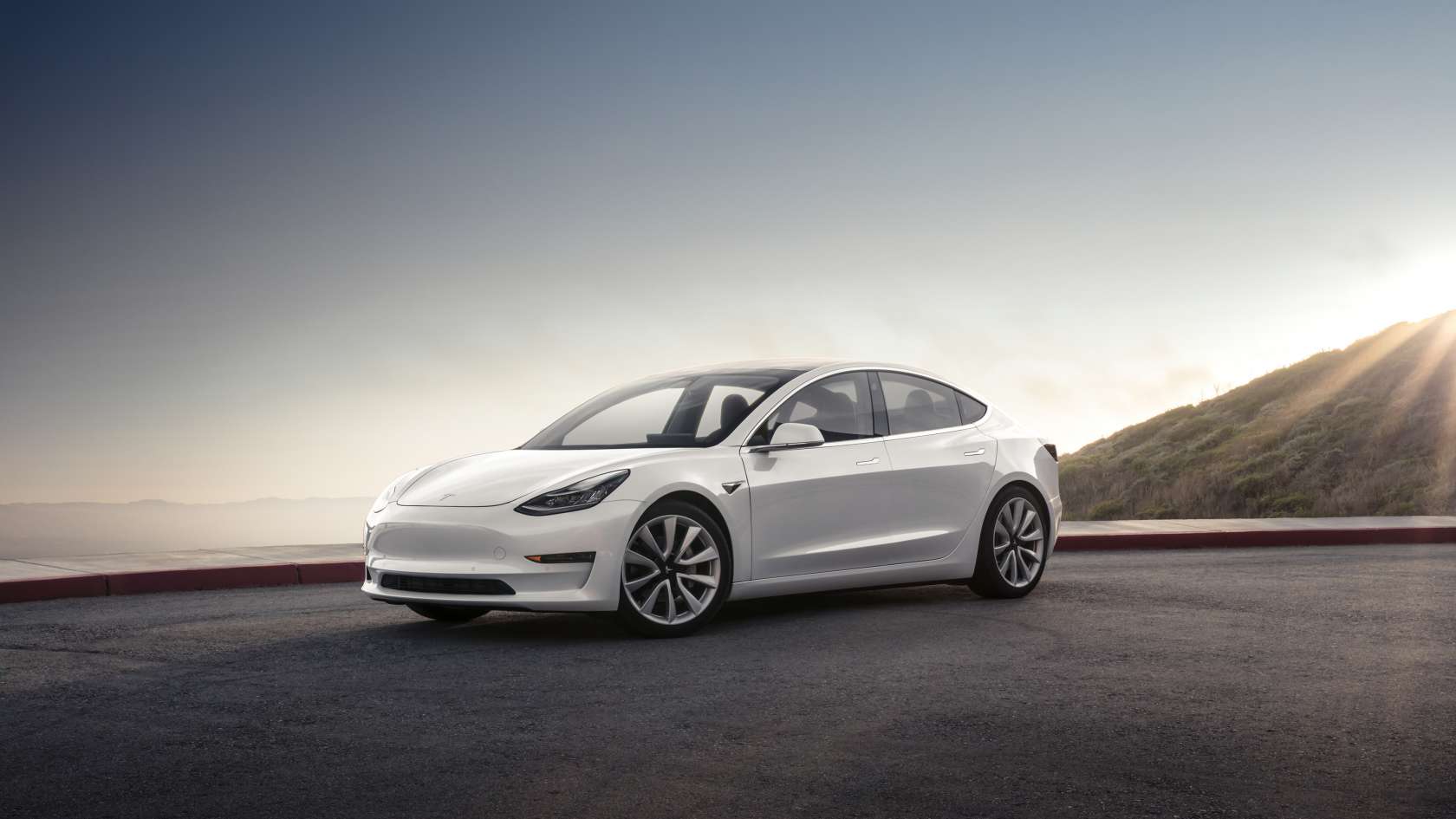 The world's been waiting for the much-hyped $35,000 Tesla Model 3. But in truth, you'll need to fork over more cash if you want to relish the Tesla driving experience.
However, the 2019 Tesla Model 3 is still relatively affordable. The base Standard Range Plus starts at $39,900 before tax credits. With this, you get standard solid black paint (other paint colors are a $1,500 option) and slick 18-inch aero wheels. You also get Autopilot along with a tinted glass roof, LED fog lamps, upgraded audio with immersive sound, power adjustable and heated front seats, and a horizontally-mounted 15-inch touchscreen.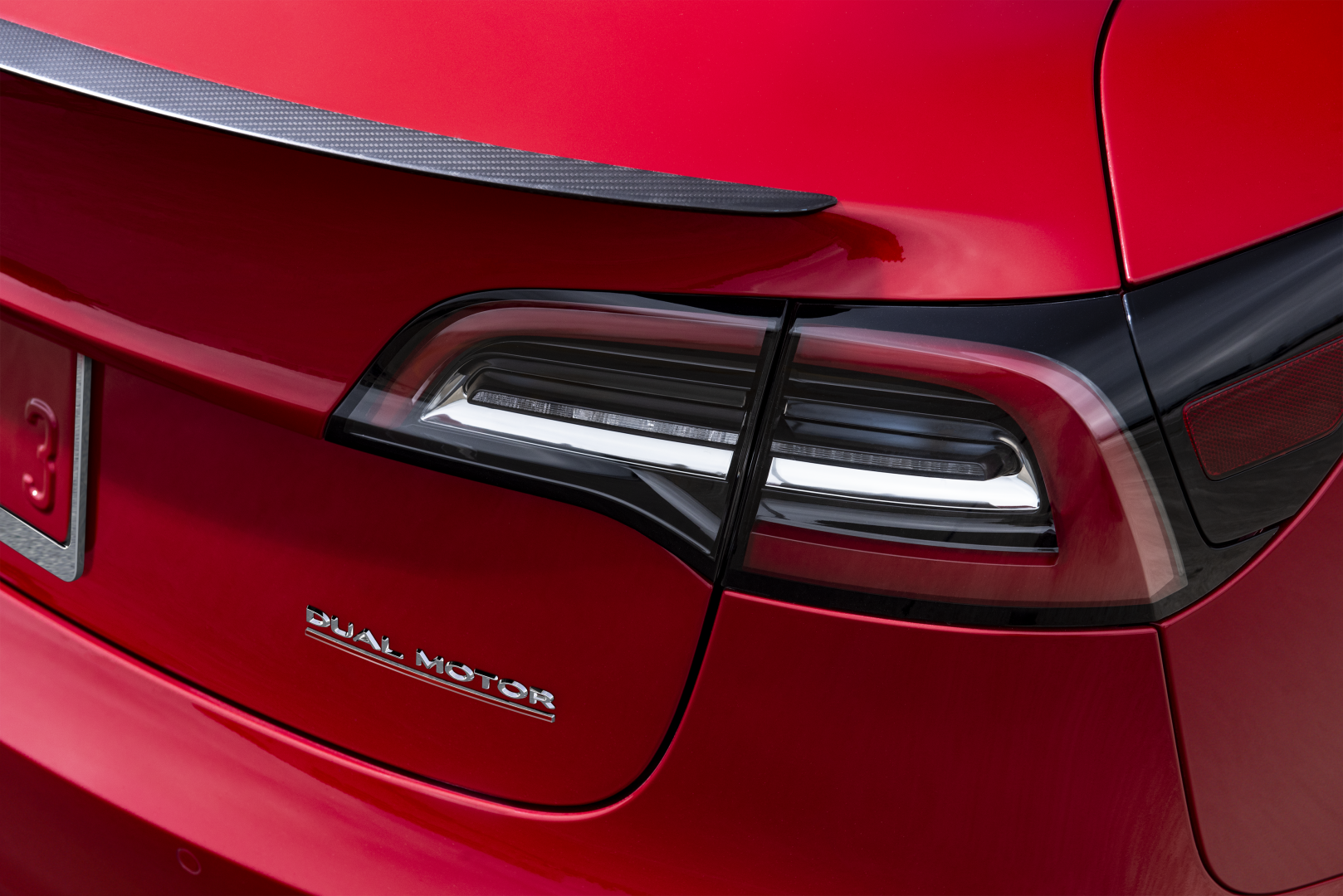 The Long Range Tesla Model 3 starts at $49,900 and comes with dual electric motors and AWD. Standard options include a premium audio system with a subwoofer and 14 speakers, satellite view maps with live traffic visualization and navigation, in-car Internet streaming, and auto-dimming/power folding side mirrors.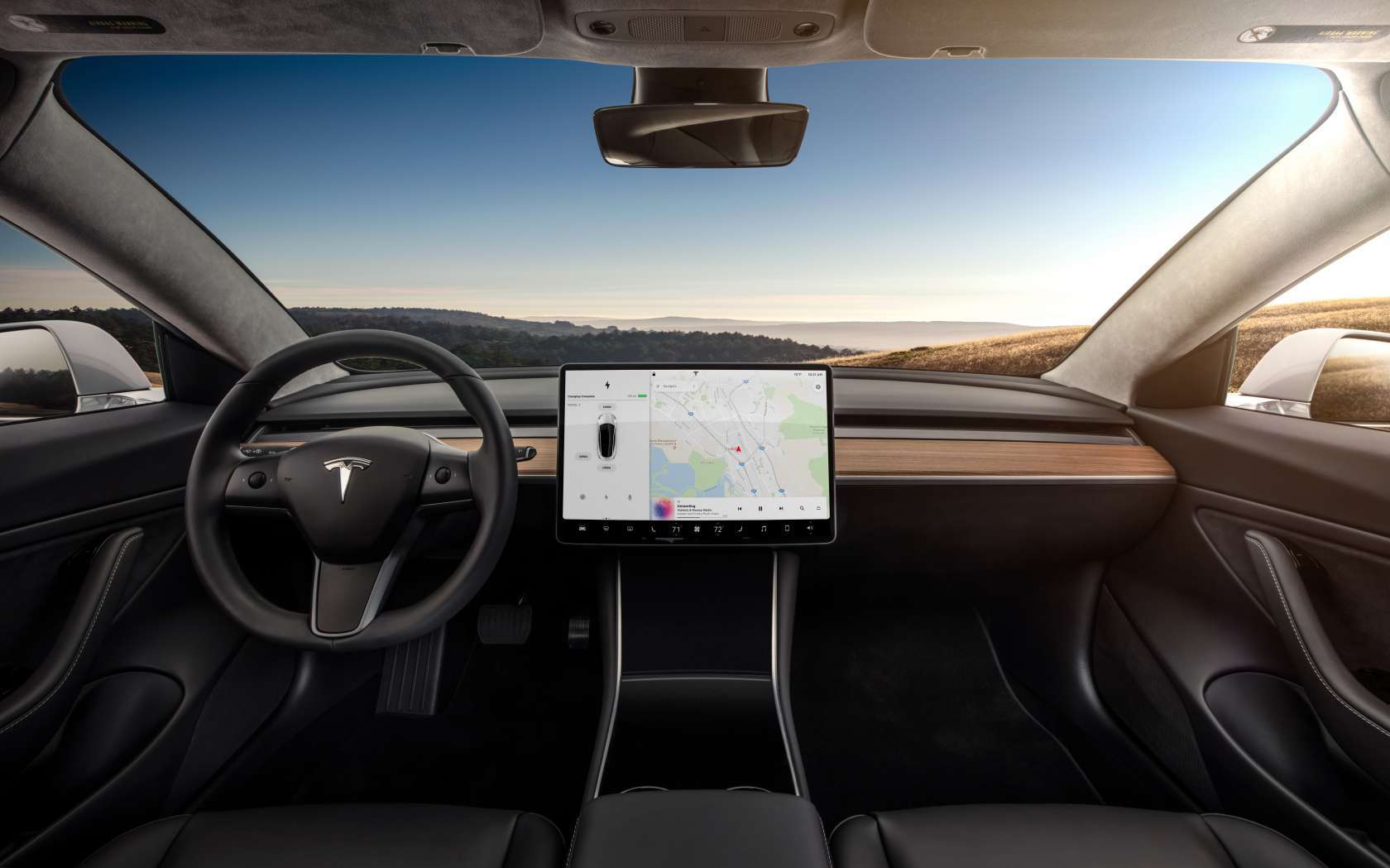 The Tesla Model 3 Performance model starts at $59,900 and the same dual motor AWD system. However, this trim also comes with 10-inch performance wheels, performance brakes, lowered suspension, a carbon fiber rear spoiler, and 162 mph top speed.