Who hasn't seen The Mandalorian yet? We know many people we haven't so sorry, no spoilers here but we want you to know there is Baby Yoda. It is not Yoda but another one from his species. For most people's sake though, everyone calls it Baby Yoda.
And since Baby Yoda is getting more popular these days, Disney is taking advantage of the craze by releasing Baby Yoda Merch. This is expected from the top multimedia company that now owns Lucasfilms, the studio behind the Star Wars franchise.
Baby Yoda merchandise is a lot. You can have the cute version of the Jedi Master on most of your stuff from mugs to tumblers, tote bags, T-shirts, and iPhone cases. We don't see any plush toys but we're hoping to see them on the online Disney shop soon. A Baby Yoda plush toy could be the perfect gift this Christmas.
The Baby Yoda merch from Disney starts at $14.95. We say, "Baby Yoda, The Child is. Shop you must, these stuff you will enjoy."
Baby Yoda Star Wars Mandalorian T-Shirts
There are several T-shirts available in the shop. The round logo T-Shirts that cost $24.95 are available in four colors: Dark Gray, Steel Blue, Green, and White. Each one bears the cuteness of Baby Yoda in print on 100% cotton using eco-friendly water-based inks.
Available in different sizes from S to 3XL. A Raglan Shirt is also available for men for only $22.95 and a Boys T-Shirt for $!6.95.
The Child Star Wars Mandalorian Tops for the Ladies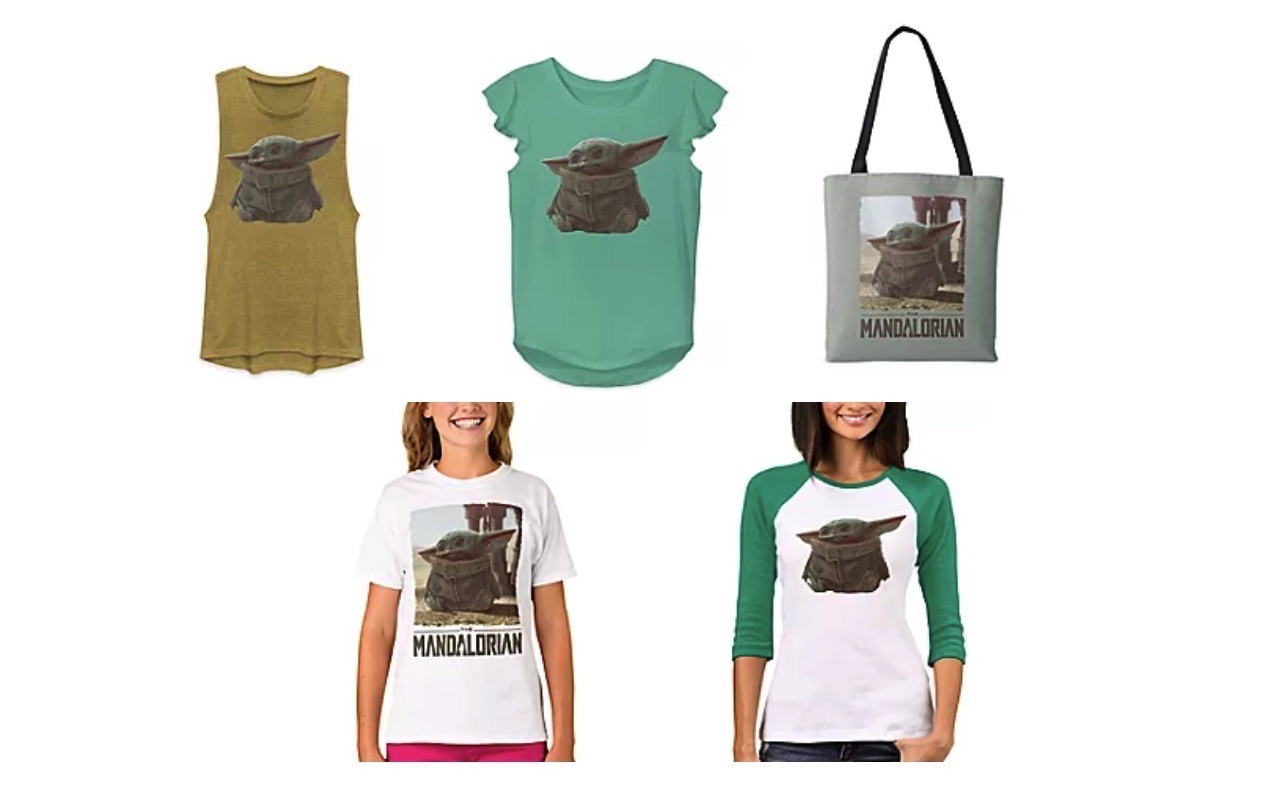 The ladies too can choose from these four available tops: Tank Top in Gold ($24.95), T-Shirt for Girls in Green ($22.95), Raglan T-Shirt ($22.95), and a Customized T-Shirt for Girls ($16.95).
Complete the look with The Child – Star Wars: The Mandalorian Canvas Tote Bag. It costs only $19.95
Mugs, Tumblers, and Phone Cases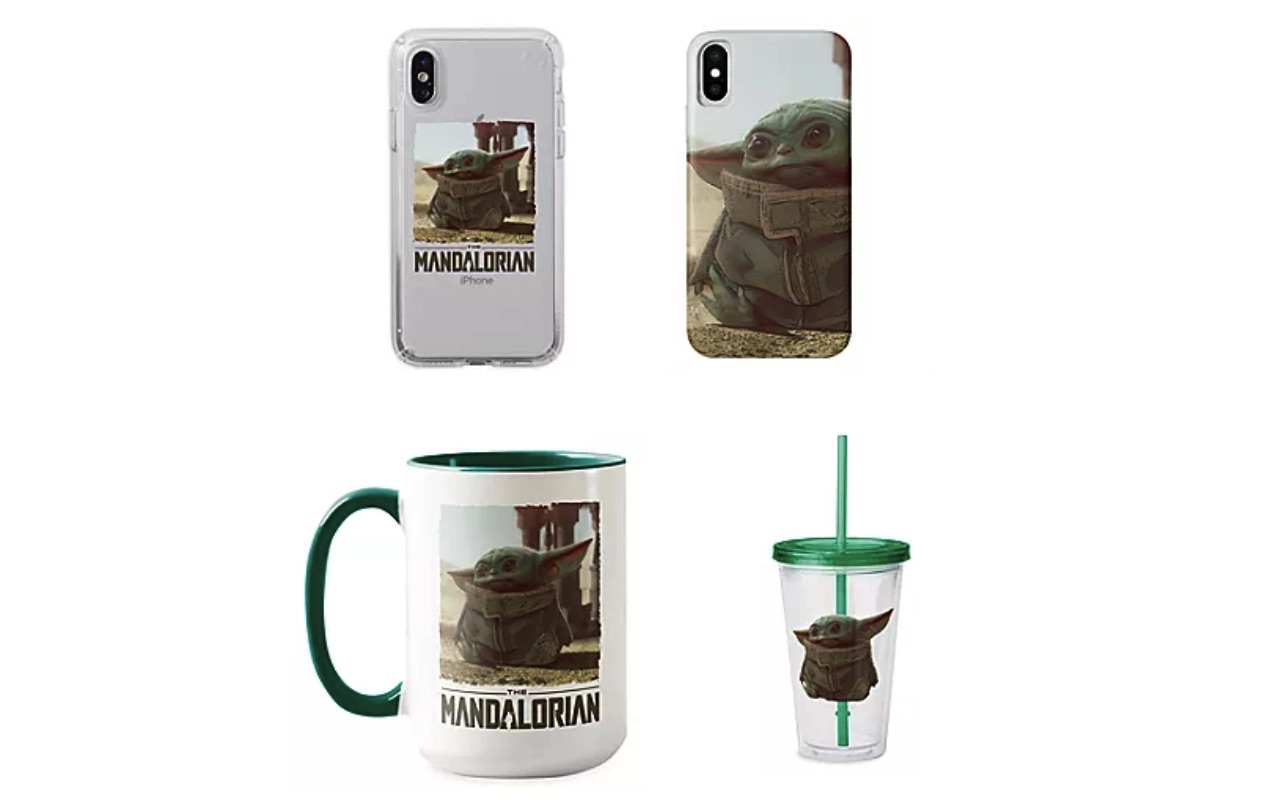 Start the day right with a hot cup of coffee using The Mandalorian Mug priced at $19.95. There is also the $14.95 tumbler with a straw you can use at home or in the office.
Last but not least is The Star Wars iPhone Case you can have customized. It's a bit costly though at $44.95 but hey, you know, it's Star Wars so money is no object for hardcore fans like you.