Check out those wheels, just look at them! The absolutely gorgeous alloys are just one of the many reasons why the Bond-themed Aston Martin DBS Superleggera is giving us night sweats. The ordinary DBS Superleggera is one of the best exotic cars we've driven so far in 2019. Giving it the Bond treatment has made it more desirable still.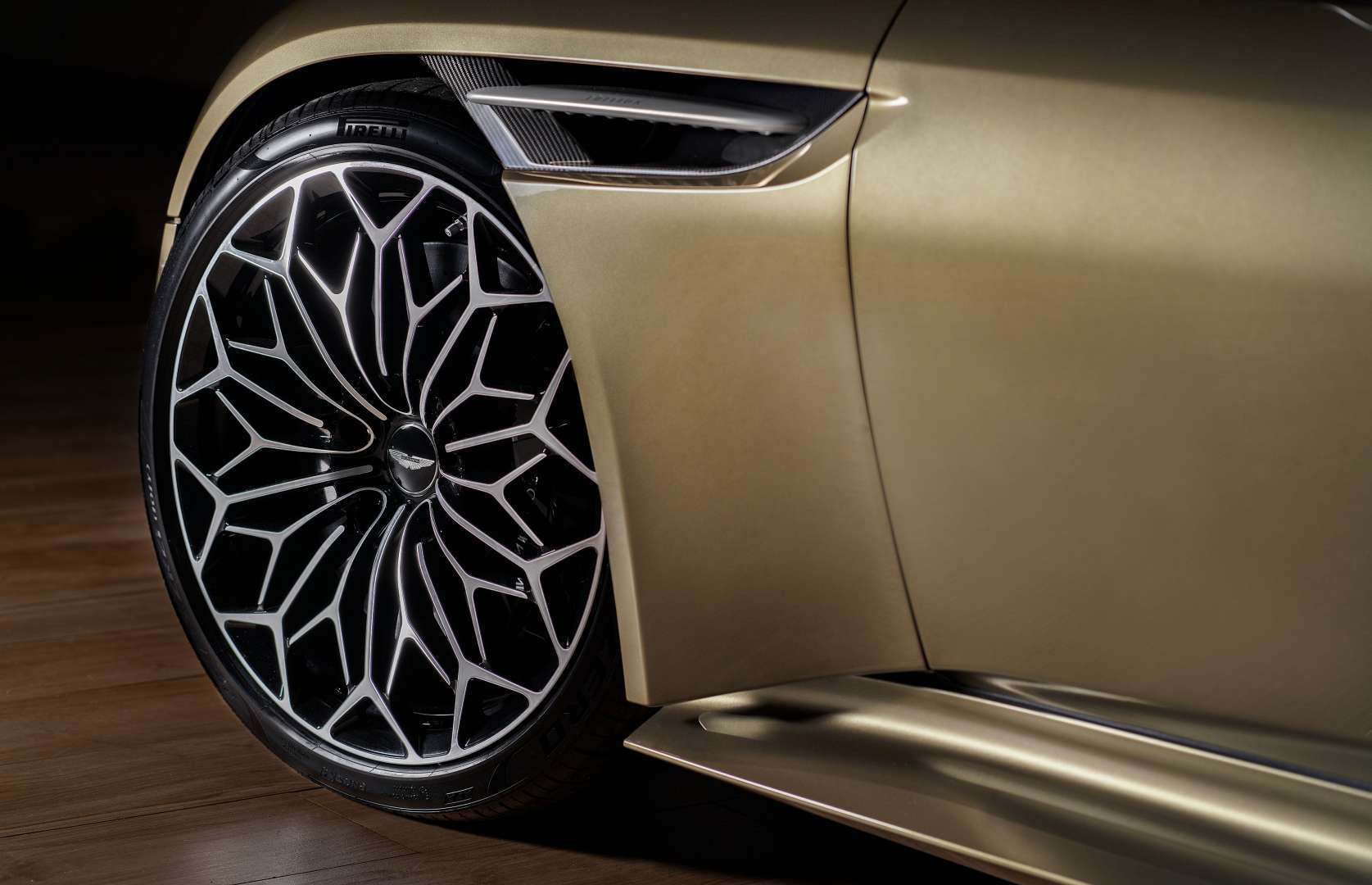 In fact, our effervescent Editor-in-chief Vincent Nguyen was so smitten by the new Aston DBS he felt butterflies in the stomach after driving it. "I think I'm in love," he said.
Aston created this magnificent special-edition DBS for a purpose, and we suspect it's mainly to give car guys (and girls) many sleepless nights. Here are more reasons why this James Bond-inspired Aston Martin DBS Superleggera deserves a spot in your bedroom wall.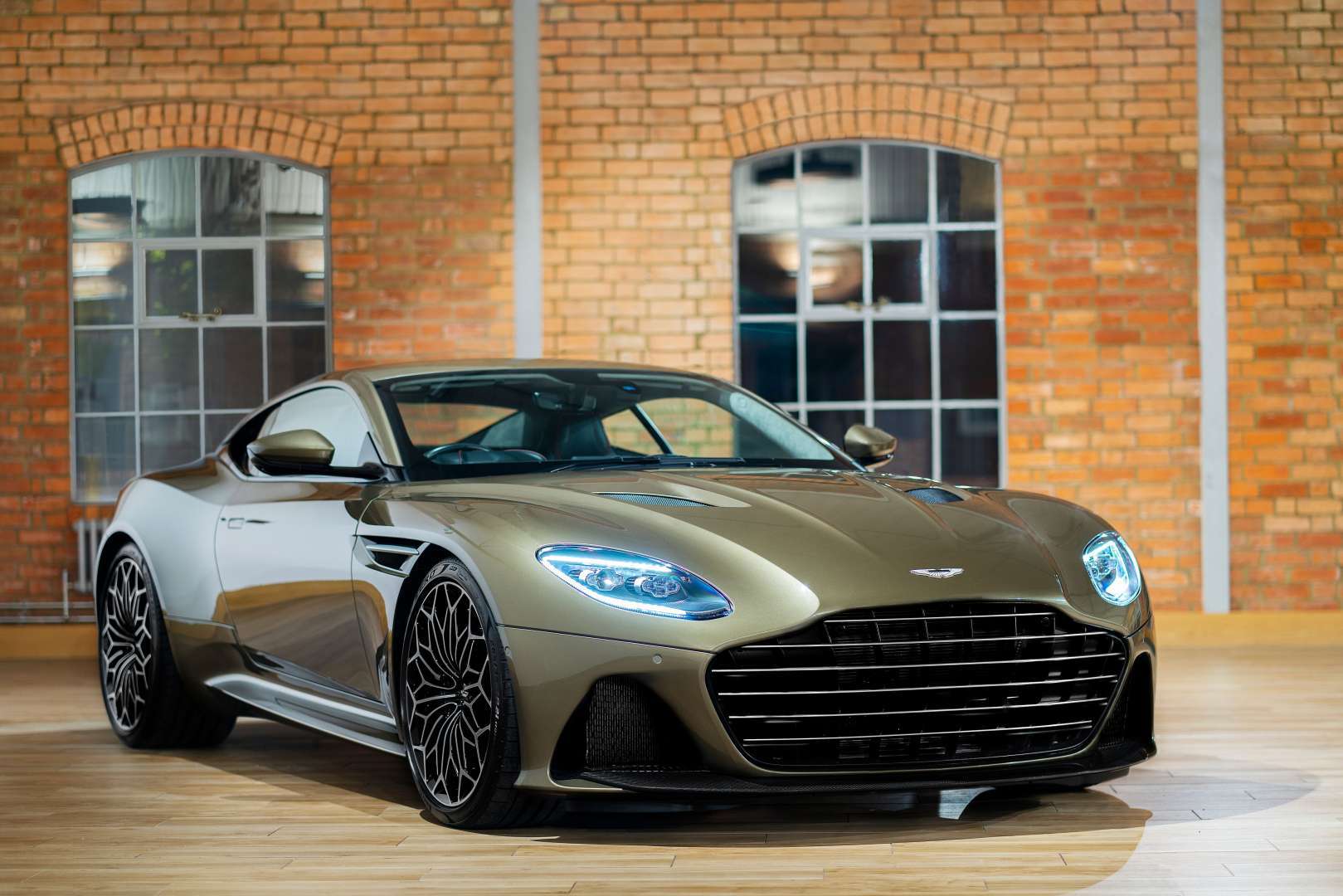 It commemorates 50 years of the Bond film On Her Majesty's Secret Service
The On Her Majesty's Secret Service (OHMSS) Aston DBS Superleggera is a collaboration between Aston Martin Lagonda, EON Productions (producer of James Bond films), and Metro Goldwyn Mayer studios. From that alone, this special-edition DBS has proper Hollywood credentials. It doesn't only set you apart from other DBS owner's, but you have the distinction of driving the most beautiful Aston Martin road car in existence.
"Aston Martin is synonymous with James Bond, and the DBS from On Her Majesty's Secret Service has provided great inspiration to the team tasked with creating this very special edition," said Andy Palmer, President and Group Chief Executive Officer of Aston Martin Lagonda. "This new DBS Superleggera will be an extremely distinguished 'brute in a suit', designed to capture the essence of the iconic DBS from the 1969 film," added Palmer.
Aston Martin is paying homage to George Lazenby's 1969 DBS, which featured an olive green paint job. And what better way to remember that iconic car than spraying the same olive green hue in the OHMMS Aston Martin DBS Superleggera.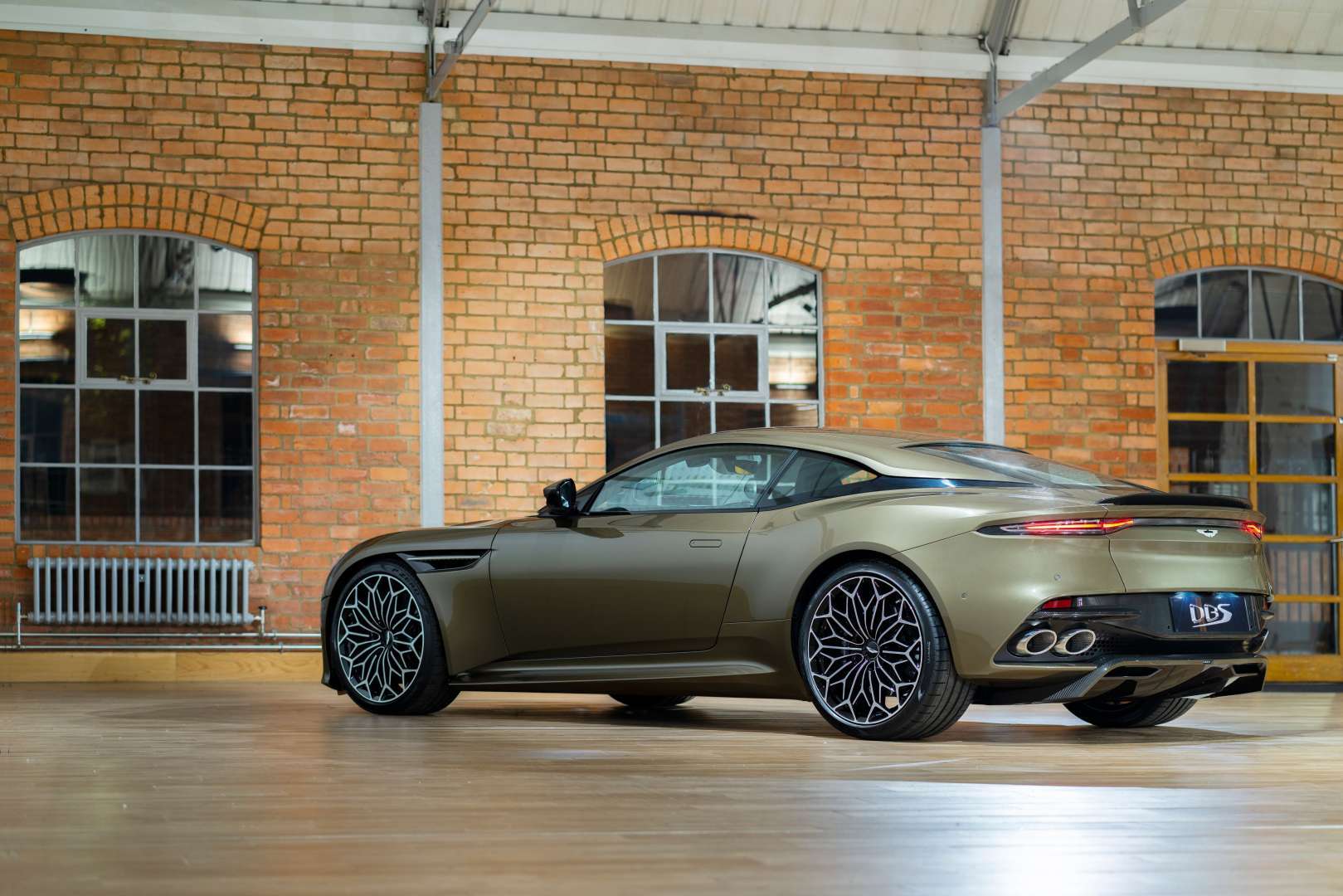 The James Bond Aston Martin DBS Superleggera exudes brutish elegance
Part of it has something to do with the olive green paint. "The DBS Superleggera is a muscular car that commands attention, but the Olive Green gives it a subtlety that belies the beast beneath," said Marek Reichman, Aston Martin Vice President & Chief Creative Officer. "Creating a James Bond special edition is always an exciting challenge as we work to create a car that embodies the legend of James Bond, and the original movie car," added Reichman.
On the other hand, the brutish elegance of the car is attributed to those exquisite diamond-turned forged alloy wheels. Intricately designed to mimic the wire spoke wheels in the original 1969 DBS 50 years ago, this new set of wheels is perhaps one of the best looking in the OEM and aftermarket industry. Also, they are only available in this limited-edition Bond-inspired Aston DBS.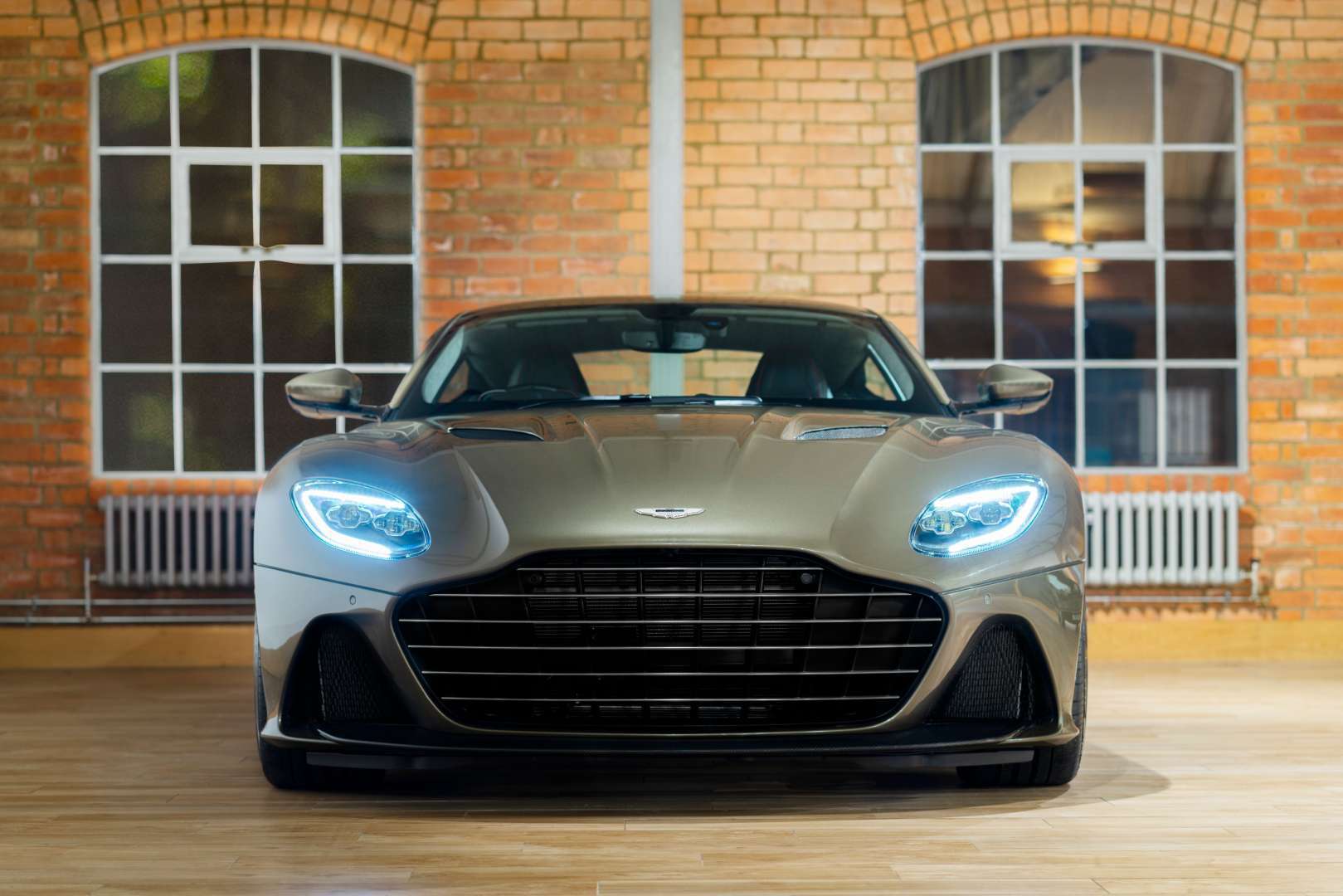 It has a statelier presence
We're not saying the stock DBS Superleggera is not magnificent. But with a body colored roof, commemorative side strakes, and subtle carbon fiber exterior trim, the OHMSS Aston Martin DBS has a more decorous presence. This point is magnified by the bespoke metal grille with six horizontal vanes, which incidentally bears a striking resemblance to the 1969 DBS.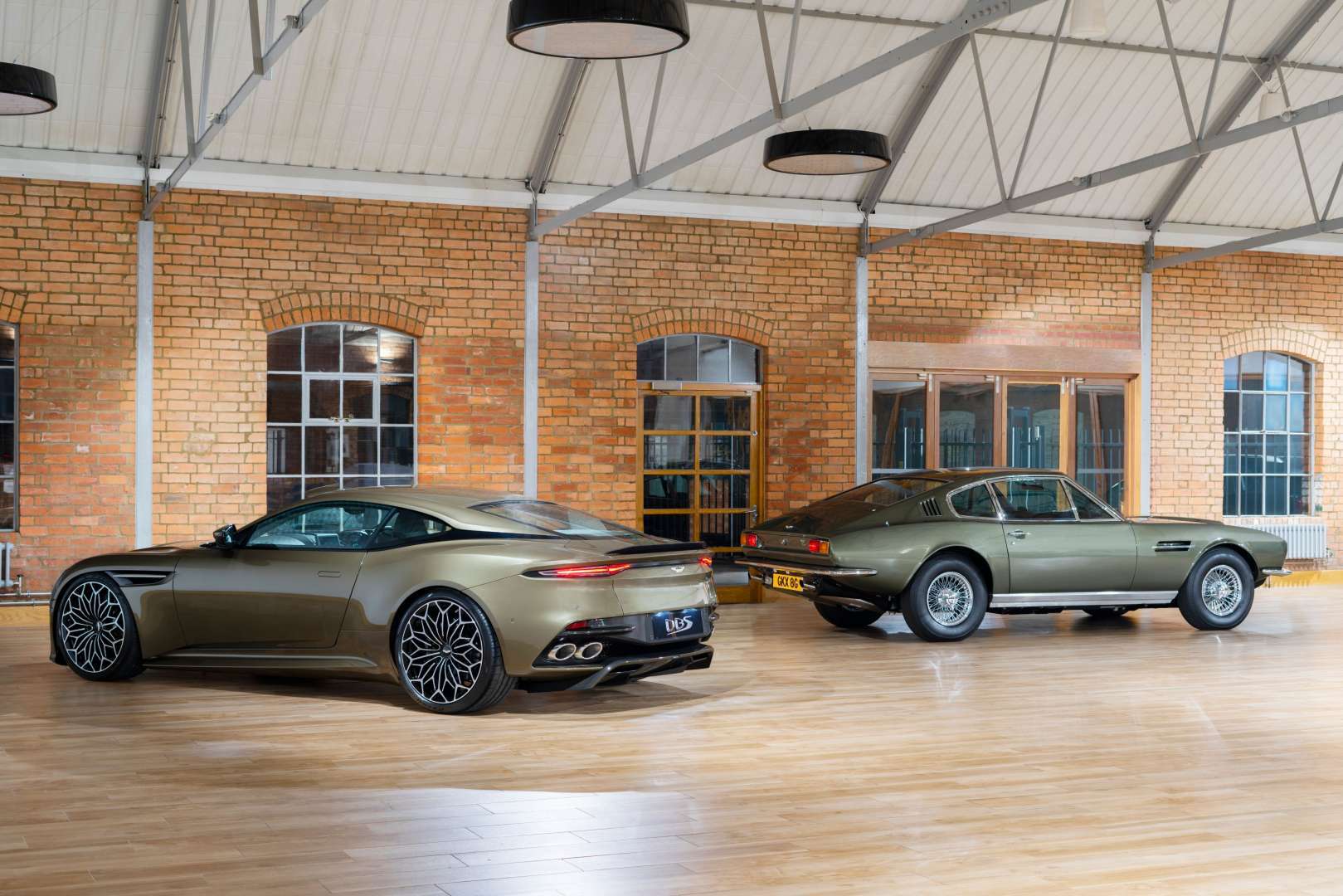 It packs a potent engine
Thankfully, Aston resisted the urge to tweak the 5.2-liter twin-turbocharged V12 from the DBS Superleggera. This means 715-horsepower and 664 pound-feet of torque from 1,800-5,000 rpm. The motor is connected to an eight-speed automatic with an active exhaust system.
As you might have guessed, the 2019 James Bond Aston Martin DBS Superleggera is no slouch. It accelerates to 60 mph from a standing start in 3.4-seconds and achieves a top speed of 211 mph. Without a doubt, this Aston is designed to outrun the baddies while looking good in the process.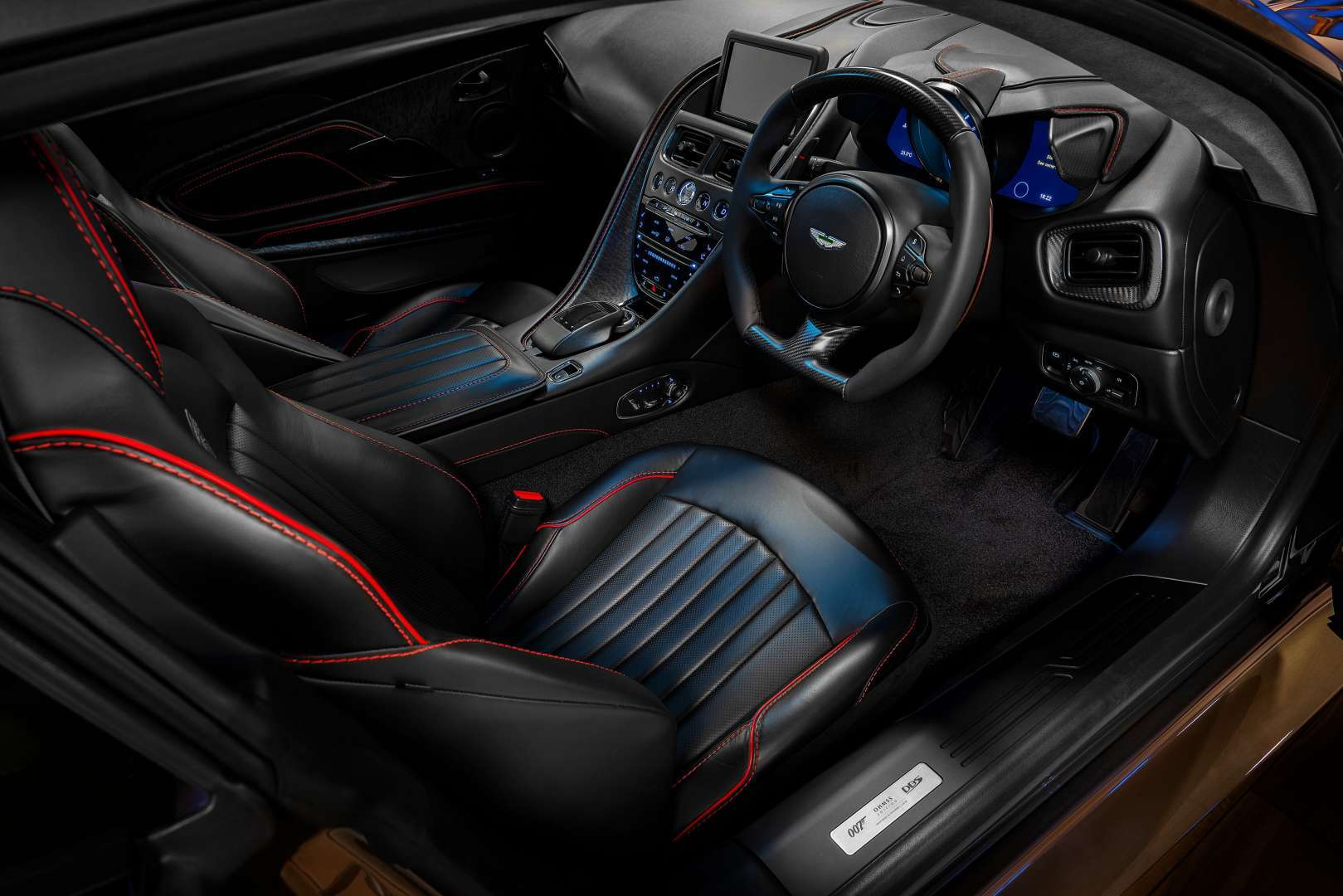 It's got a bespoke interior
The Aston Martin DBS Superleggera is a super GT car, so the James Bond version should naturally have a plush interior. The seats are wrapped in genuine black leather with grey Alcantara. The cabin is swathed in red accents and stitching, which again harks back to the 1969 DBS. No tribute car is complete without the necessary badges to hammer the point. Naturally, Aston obliged by festooning the interior with 007 OHMSS Edition badges as a reminder you're driving a genuine Bond car.
You also have the option to select a bespoke drinks case that fits perfectly in the boot of the DBS. It allows you to carry two bottles of champagne and four champagne flutes so you can chill with the ladies after neutralizing the villains.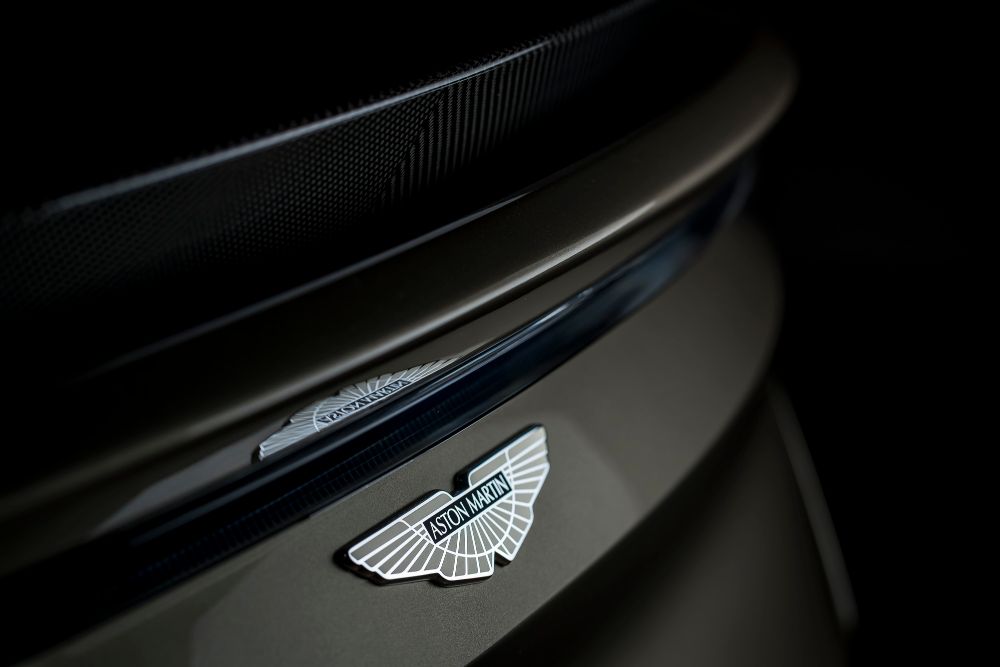 The 2019 James Bond Special Edition Aston Martin DBS Superleggera is limited to 50 examples. Pricing starts at £300,007 – yes, another homage to agent 007 – or roughly $381,000.