Do you know what we really like about the Lexus GXOR Concept? Unlike other concepts that are practically ridiculous, this thing feels a lot closer to reality.
And why not? The Lexus GXOR, or GX Off-Road is essentially a jacked-up and toughened version of the 2019 Lexus GX 460, which is essentially a rugged SUV in a tuxedo suit.
The outgoing Lexus GX 460 is the platform for the GXOR Concept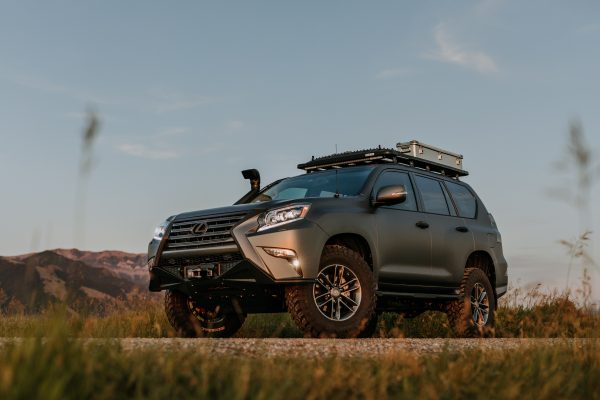 Of course, the Lexus LX is still the big daddy of Lexus SUVs. But the 2020 Lexus GX 460 is basically a short-wheelbase version of the Land Cruiser Prado, and offers a bit more ruggedness than the LX.
And since the Lexus GXOR Concept has overlanding in mind, what better vehicle to start with than the GX 460? Although the GXOR is built on the outgoing Lexus GX, there's no denying it's riding on a proven platform.
Lexus claims the GX Off-Road Concept is fueled by enthusiasts. We're talking about the lucky owners who discovered the GX offers the perfect combination of luxury and off-road capabilities, and they use it for this new thing called overlanding.
Interestingly enough, the Lexus GXOR concept is conceived with overlanding in mind.
What is overlanding, and how does it differ from off-roading?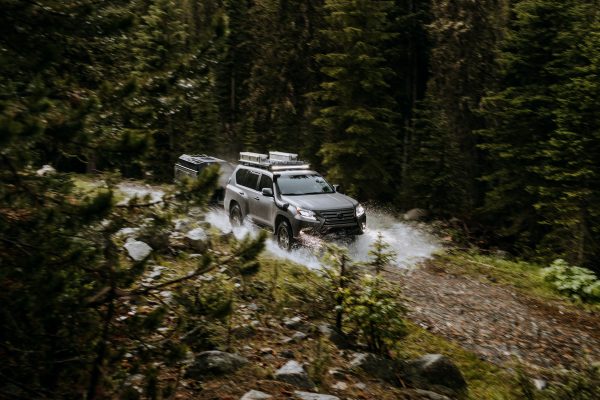 Truth be told, we didn't know "overlanding" existed until Nissan unveiled the Destination Frontier concept a couple of moons ago. Apparently, overlanding is similar to off-roading in the sense that you're driving over inhospitable terrain.
But overlanding is different in so far as it's not about conquering mountainous hills, nor is it about getting stuck in a ditch (on purpose) just so you can winch your SUV back on level ground.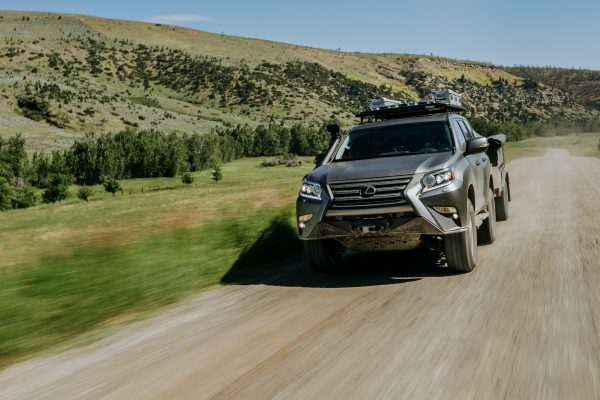 Overlanding is about the journey. It's about spending time outdoors, rather than looking for places to test the capabilities of your off-roader. With this in mind, why not have an overlanding vehicle that offers a modicum of luxury?
And as it turns out, the Lexus GX is the perfect example of a serious luxury off-roader. It's only a matter of time before Lexus realizes this potential as well, and hence the unveiling of the Lexus GXOR Concept.
And it really feels closer to production than you might think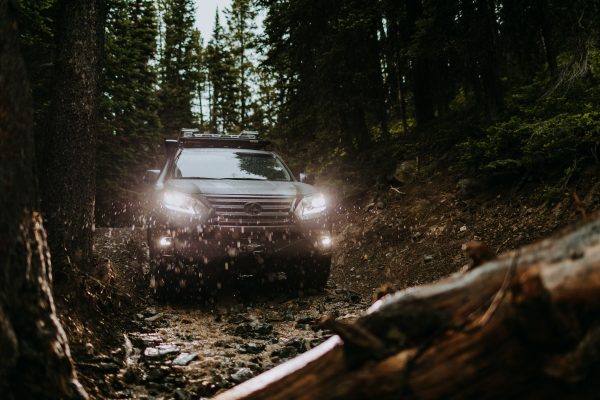 The reason behind this is simple. The Lexus GX Off-Road Concept is fundamentally a GX 460 with off-road mods. Compared to the standard GX, the GXOR is obviously more rugged and ready for any type of outdoor adventure.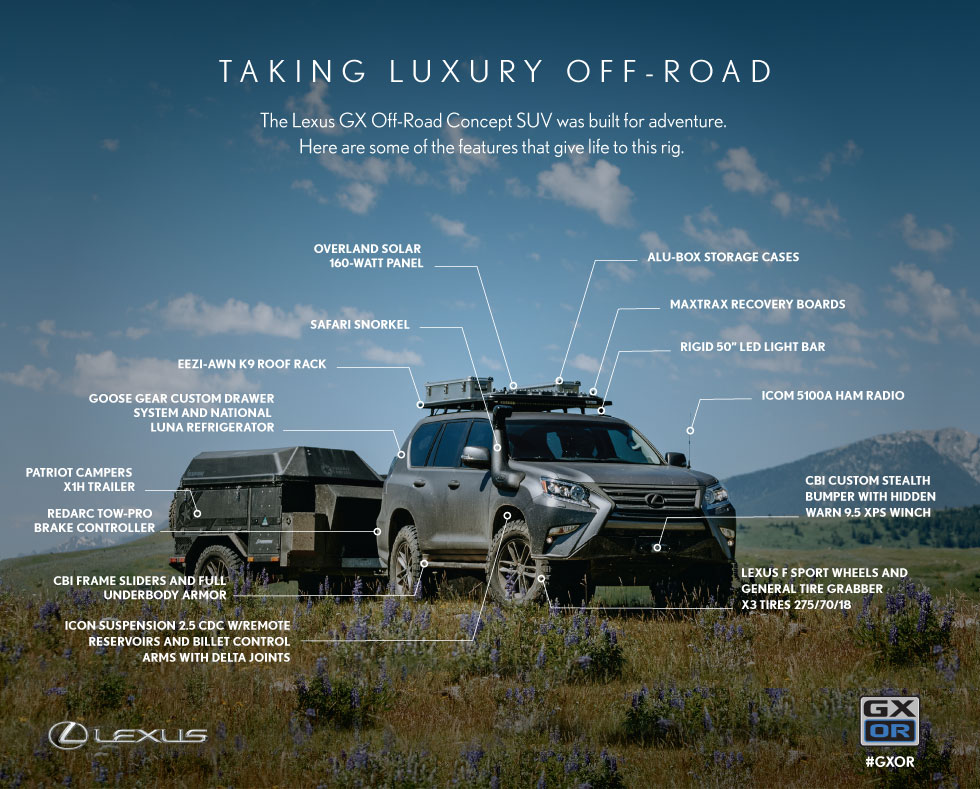 For starters, the GXOR is equipped with a CBI Customs Stealth front bumper with a hidden WARN 9.5 XPS winch. The vehicle also benefits from CBI frame sliders and full underbody armor to protect the undercarriage from the elements of nature. Lexus installed a safari snorkel and lifted Icon suspension system with remote reservoirs and billet control arms to give the vehicle a rugged, go-anywhere vibe.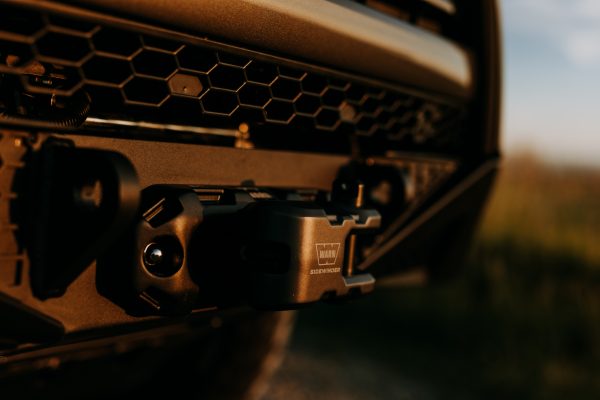 The Lexus GXOR Concept also gets 18-inch Lexus F Sport wheels wrapped in General Grabber X3 all-terrain tires. The roof benefits from an EEZI-AWN K9 roof rack with MAXTRAX recovery boards, ALU-BOX storage cases, and a 160-watt Overland solar panel. Of course, Lexus is kind enough to improve lighting with a Rigid Industries 50" LED light bar on the roof rack.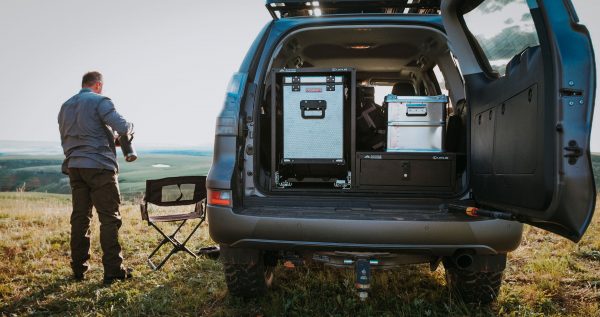 On the inside, the GXOR Concept receives a Goose Gear custom drawer system in the cargo area. This kit includes a slide-out refrigerator and an Icon ham radio communications system.
It comes with a mean-looking trailer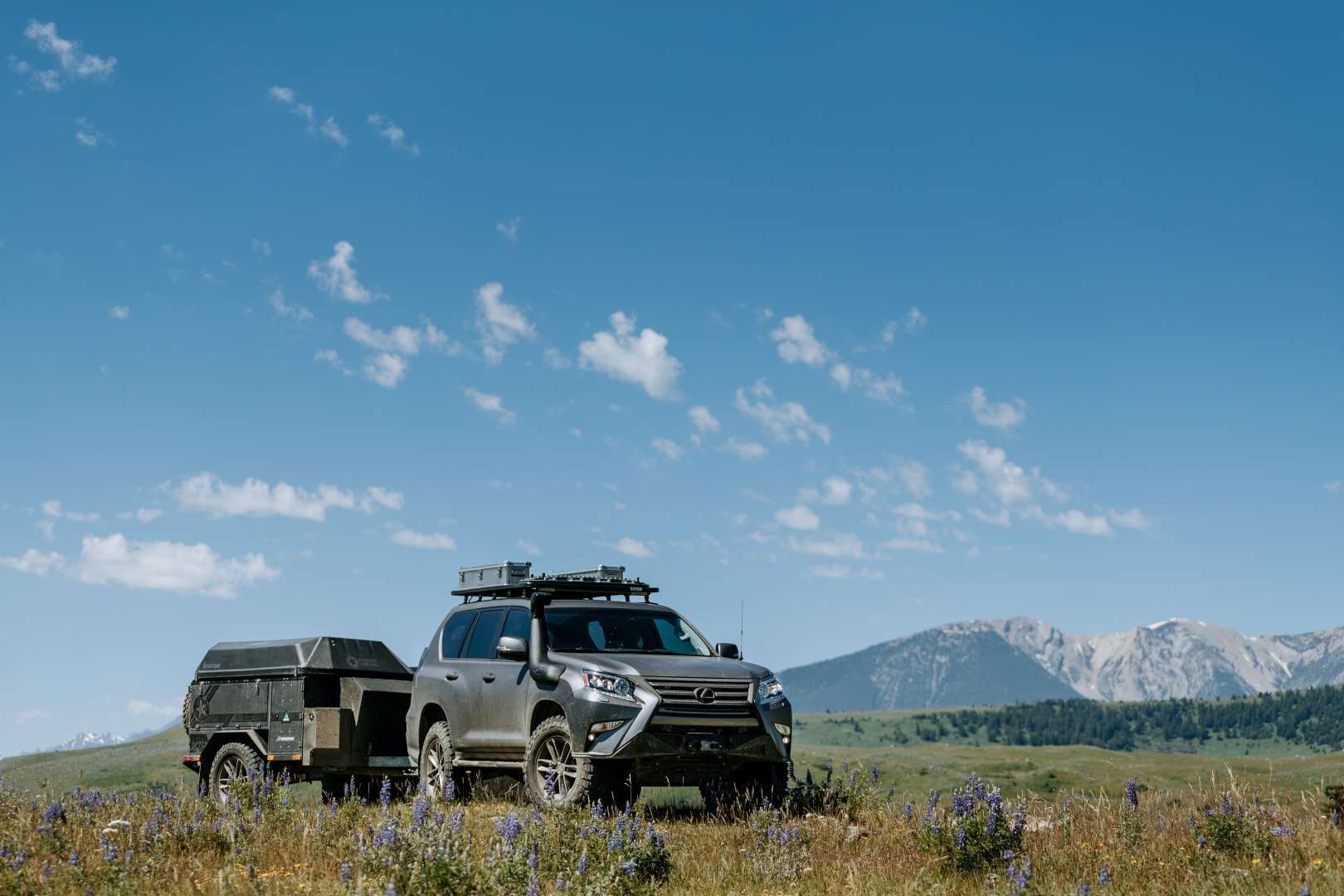 It's not just any old trailer. The Lexus GXOR is towing a Patriot Campers X1H off-road trailer. It has an electronic pop-up tent, a hot-water system, a slide-out kitchen, and many more. The trailer draws power from the 160-watt solar panels. Nice, right?
Power is courtesy of a V8 motor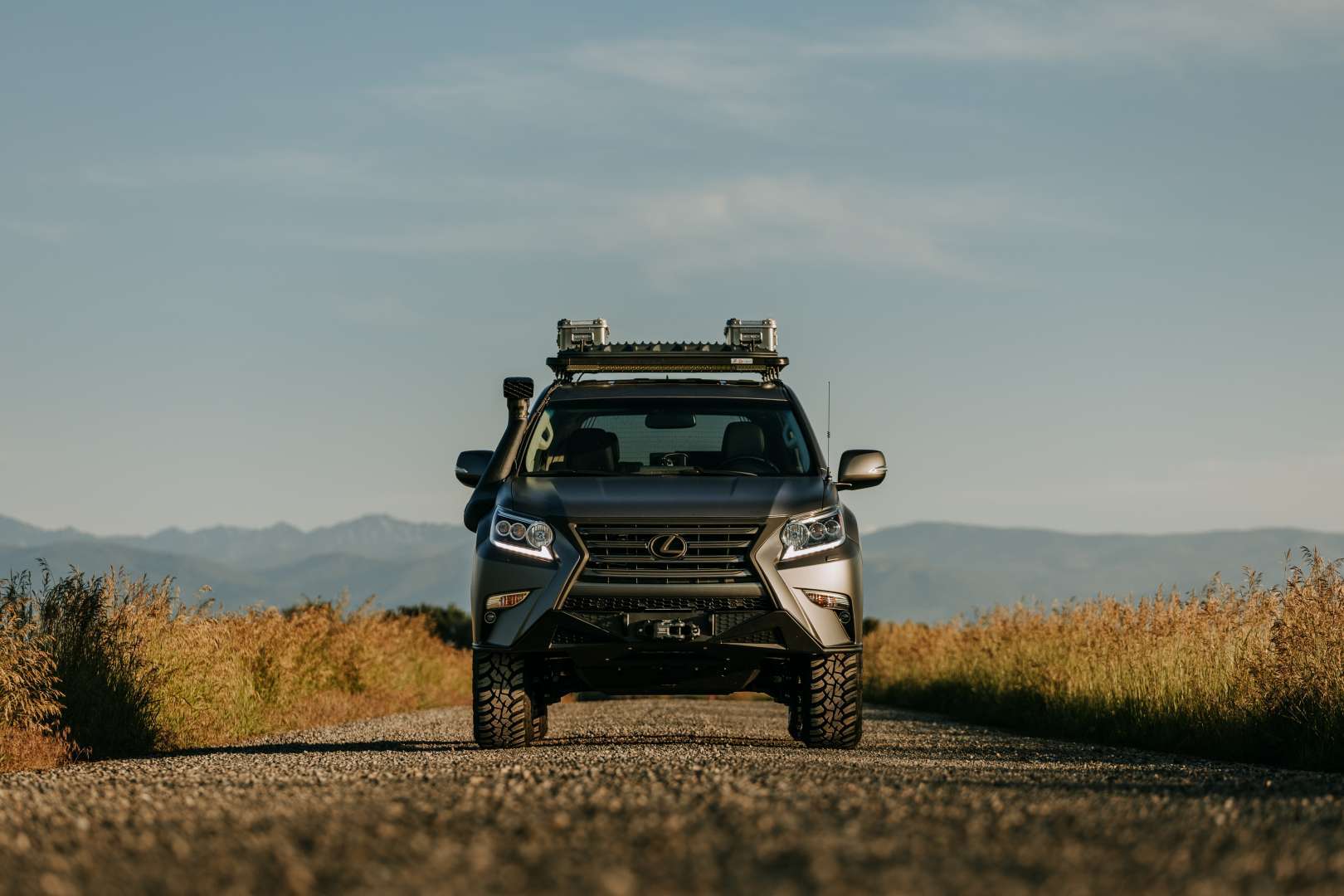 The outgoing Lexus GX 460 is powered by a 4.6-liter V8 producing 301-horsepower and 329 pound-feet of torque. Interestingly enough, the incoming 2020 Lexus GX 460 is also equipped with the same V8 motor.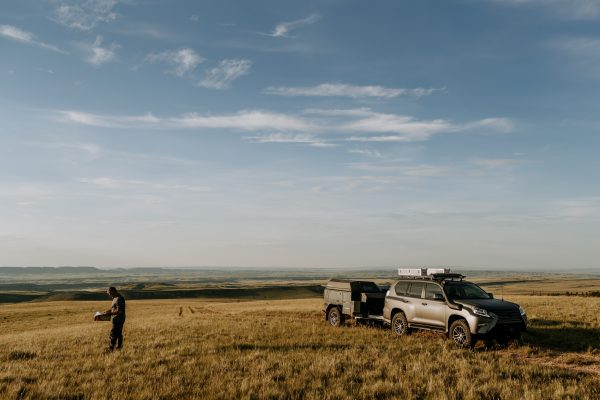 The Lexus GXOR Concept is yours if you have a 2019 Lexus GX. Lexus claims the mods are all readily available for sale and can be installed easily in your GX. Lexus didn't say if the GXOR will enter production, but it gives you an idea on how to transform a luxury SUV into an overlanding machine.