For those of you old enough to remember, the 1997 Acura SLX is the brand's first-ever SUV. It also earns the distinction of being Acura's first all-wheel-drive vehicle.
But the 1997 Acura SLX you're seeing here is different. Sure, it still has all-wheel-drive, but it doesn't have the engine and drivetrain of yore. Instead, Acura fitted the SLX with modern bits and pieces to make it the ultimate sleeper car.
This Acura SLX is more powerful than a Civic Type R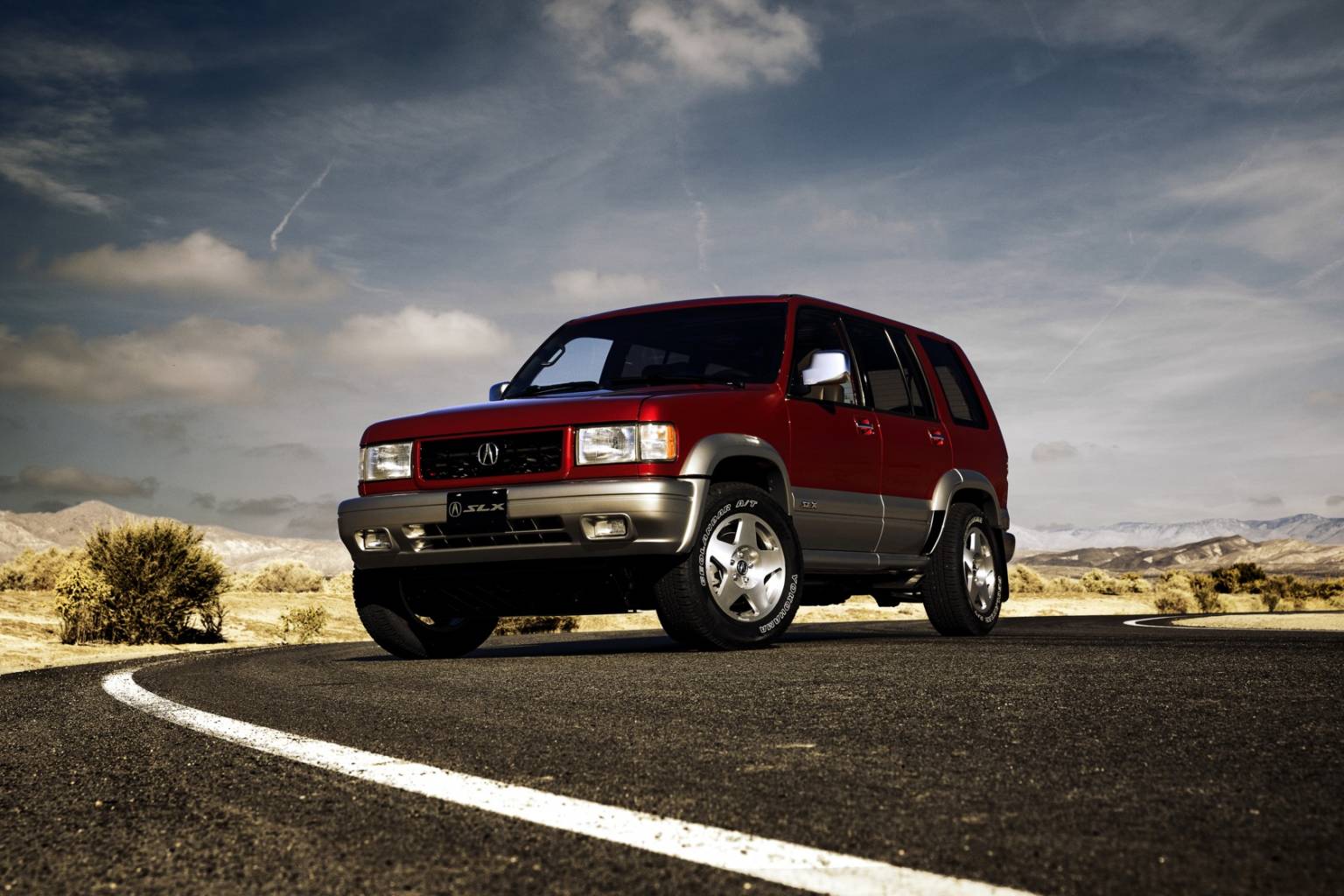 The original SLX had a 3.2-liter V6 engine with 190-horsepower and 188 pound-feet of torque. These are not exactly huge numbers from a burly V6, but back then it was more than enough for the job.
But in order to create the ultimate Acura sleeper car, the boffins at Acura along with Pikes Peak racing drivers James Robinson, Paul Hubers, and Jordan Guitar decided to shoehorn a 2.0-liter turbocharged four-cylinder VTEC engine from the modern Acura RDX.
We knew to package this new powertrain into the SLX would be tough, and it was. But some parts came together much more easily than we had expected. As crazy as it sounds, the RDX's driveshaft went into the SLX without any modifications at all.

Jams Robinson, Acura powertrain manager
After some mild tuning mods, the humble four-banger is now churning out 350-horsepower and 340 pound-feet of torque, which is a far cry from the output of the ancient V6 motor. Also included is a 10-speed automatic transmission – also lifted from the RDX – driving all four wheels courtesy of Acura's new AWD system. The team also included some custom-mounted paddle shifters
Yes, this retro Acura SUV is fitted with Super Handling All-Wheel Drive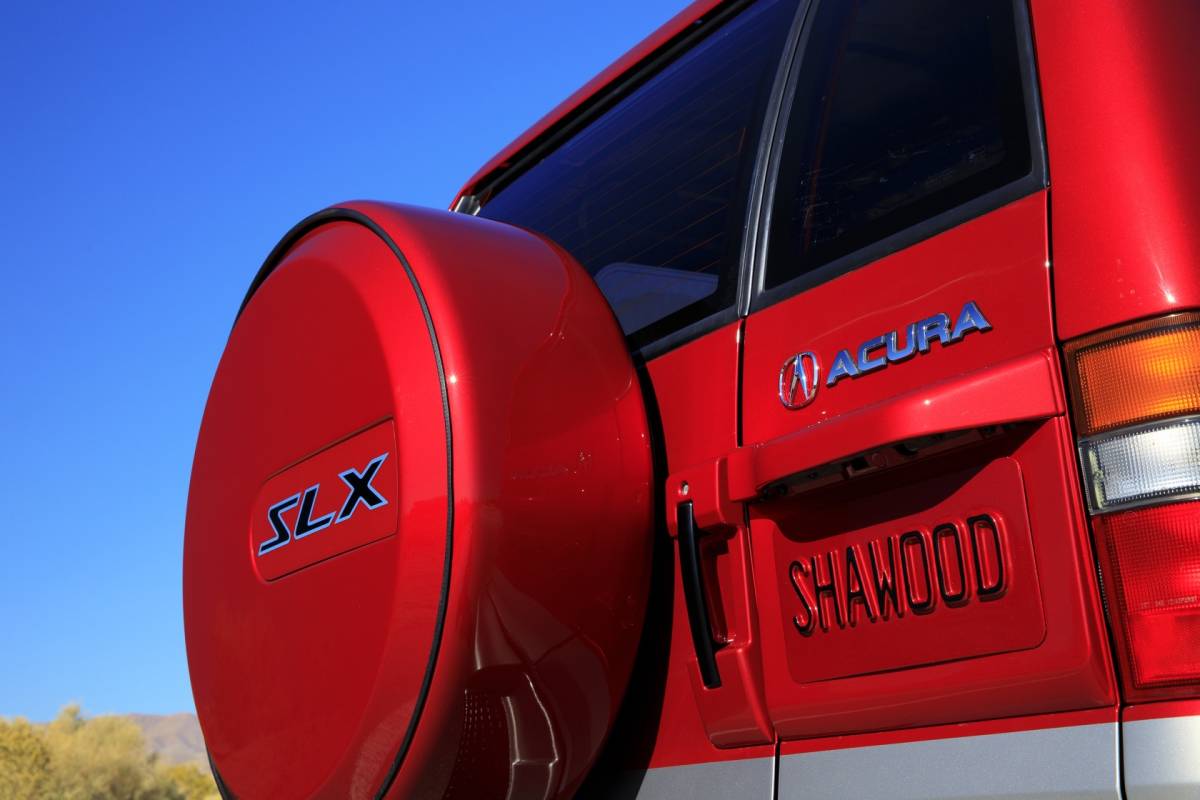 Specifically, this 1997 Acura SLX is equipped with Acura's fourth-generation Super Handling All-Wheel Drive (SH-AWD) system with torque vectoring, also courtesy of the RDX. However, this also means the vehicle also has four drive modes namely Snow, Comfort, Sport, and Sport+.
It comes with 40-percent more torque capacity at the rear axle and transfers torque between the left and right rear wheels 30-percent faster than the previous system. What this all means is sure-footed handling and relentless grip on all types of roads.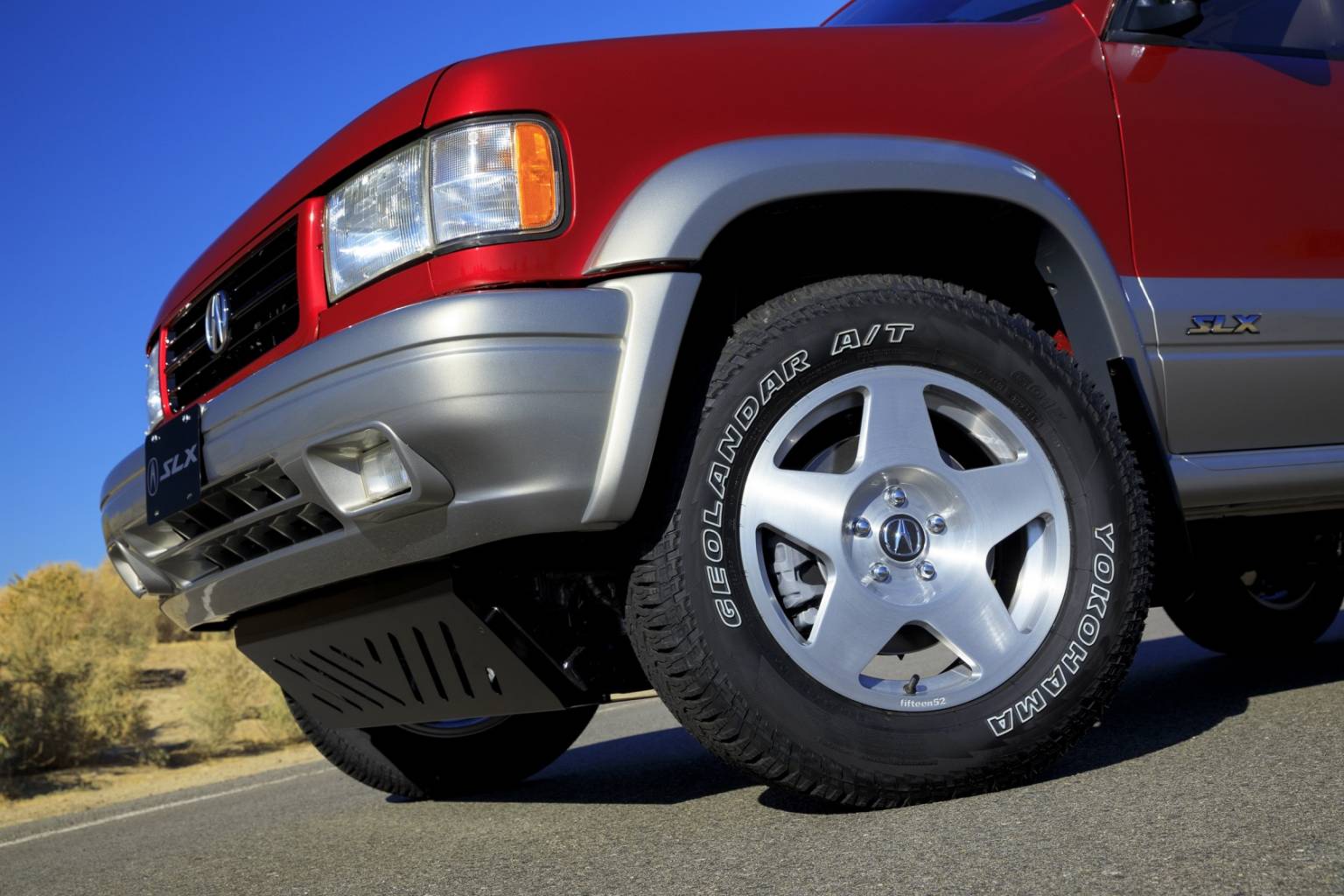 But it wasn't a simple hack and slash job. The stock boxed ladder-frame chassis was fitted with new front and rear subframes to accommodate the new engine and drivetrain. Acura also ditched the archaic solid rear axle to make room for a new multi-link independent rear suspension, which was also lifted from the RDX.
After installing new brakes with larger discs and new 17-inch wheels wrapped in Yokohama Geolandar all-terrain tires, the 1997 Acura SLX is now reborn as the Super-Handling SLX.
It also gets new paint and a refreshed interior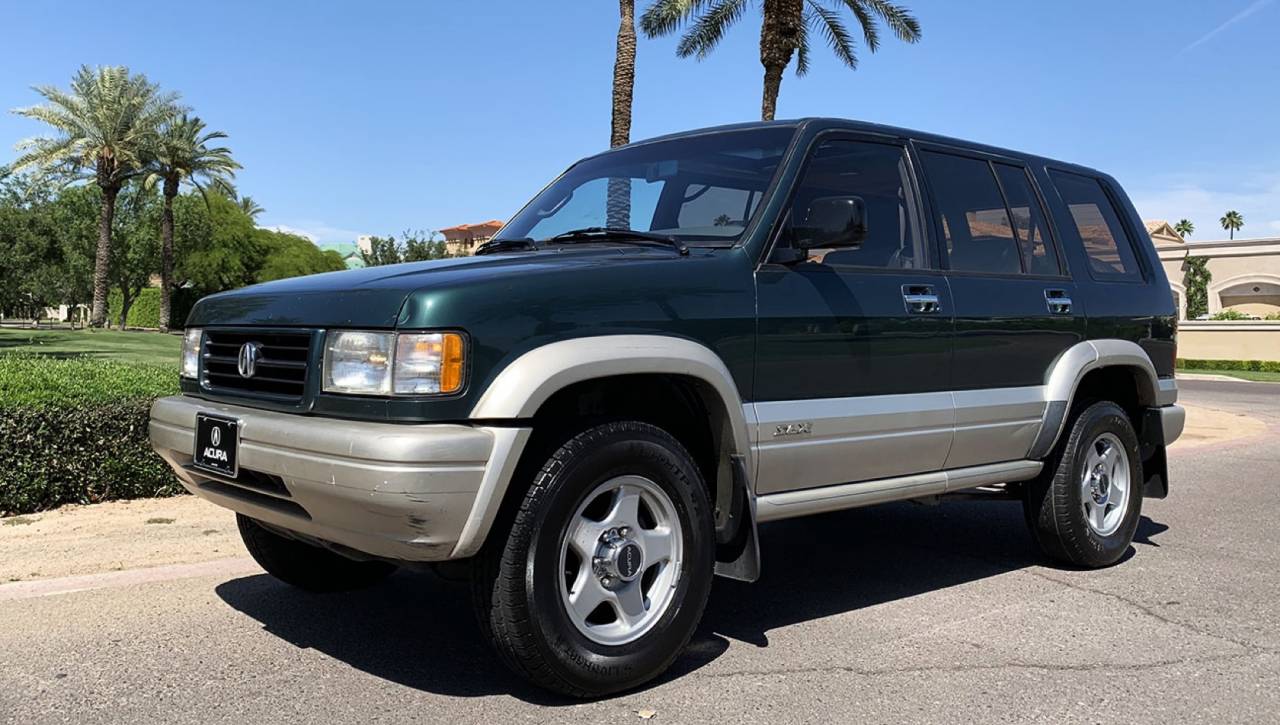 The Acura SLX donor car was previously owned by die-hard Acura enthusiast Tyson Hugie. It originally came in stock Fir Green Metallic paint, but it's now brandishing Acura's Performance Red Pearl paint combined with Champagne Silver for the fenders, bumpers, and lower trim.
Meanwhile, the interior also received some love courtesy of dark grey Milano leather upholstery, bespoke Berber floor mats, and wood trim for the doors and dashboard.
The Super Handling SLX is set to debut at the RADwood Car Show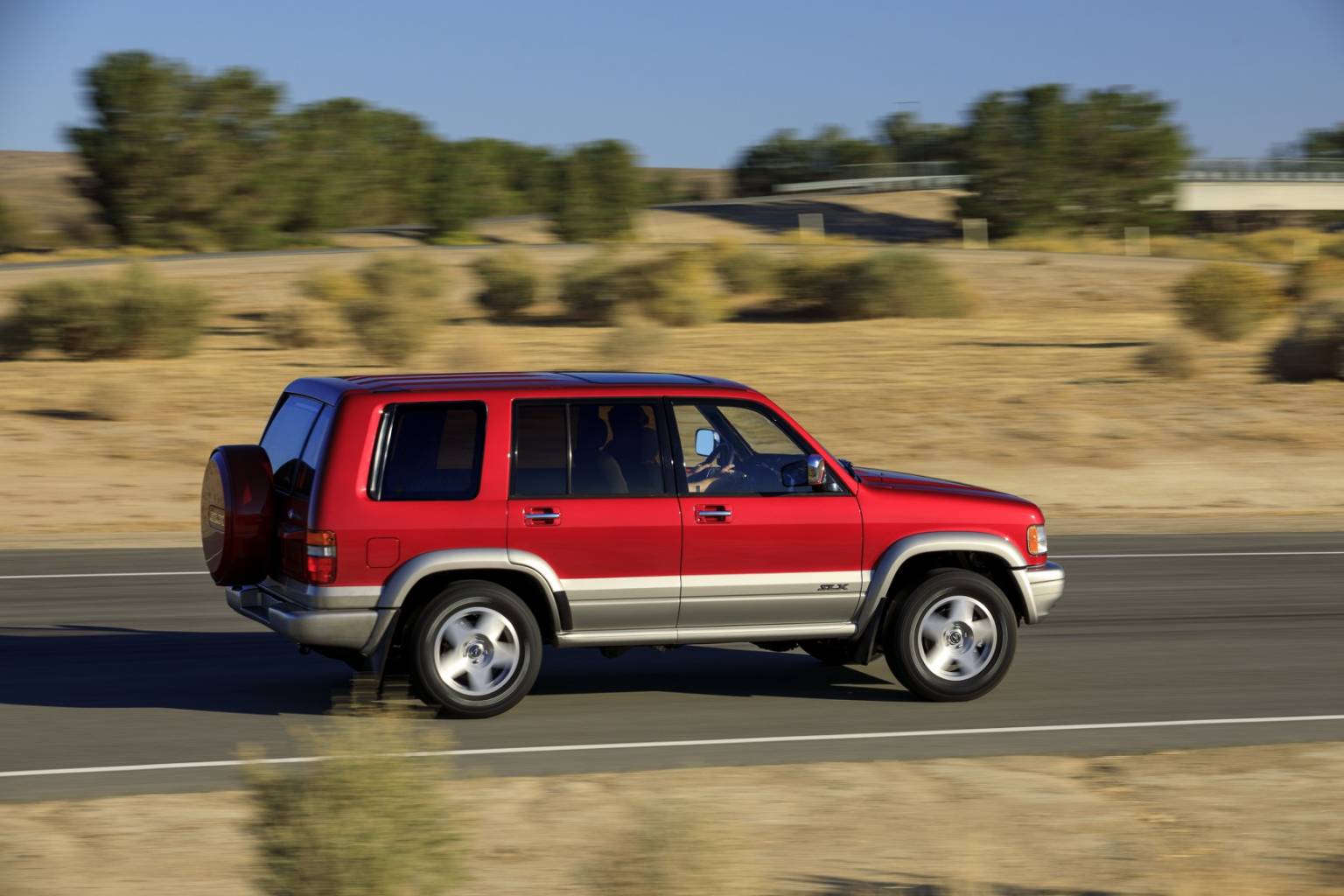 The newly-christened Super Handling SLX is Acura's ultimate resto-mod project for the RADwood Car Show in Orange County on December 7.
Acura is an '80s kid, so RADwood is a perfect event for us to display our heritage. Nostalgia for '80s and '90s vehicles has grown tremendously, and we're seeing them start to become really collectible. RADwood is always packed with a lot of fun and interesting stuff, so we knew we would have to bring something a little crazy to the table.

Jon Ikeda, vice president and Acura brand officer
Obviously, the Super Handling SLX is a one off, but it shows the fun is back at Acura. Want proof? The Japanese carmaker unveiled the Acura Type S Concept recently, which is slated to become the next-gen TLX sedan.