Giving you the aerial coverage of the American college games, the Goodyear Blimp has been the one trusty source that been around since 1955. And if you have ever fantasized, what it will be like to be inside this special craft, then you are in luck, as Airbnb has listed the Blimp for one-night rentals, on their platform.
The calendar opened on the 15th of October and seems to be fully sold for the moment. At $150 a night, I say it's a steal! The Blimp accommodates two guests for the night and has only one bedroom. Among the amenities, you have free WiFi, breakfast and a private bathroom. A little later this season, the Blimp will be inducted into the College Football Hall of Fame, and it will be the first non-player or coach to snap this honor.
All Aboard with Captain Jerry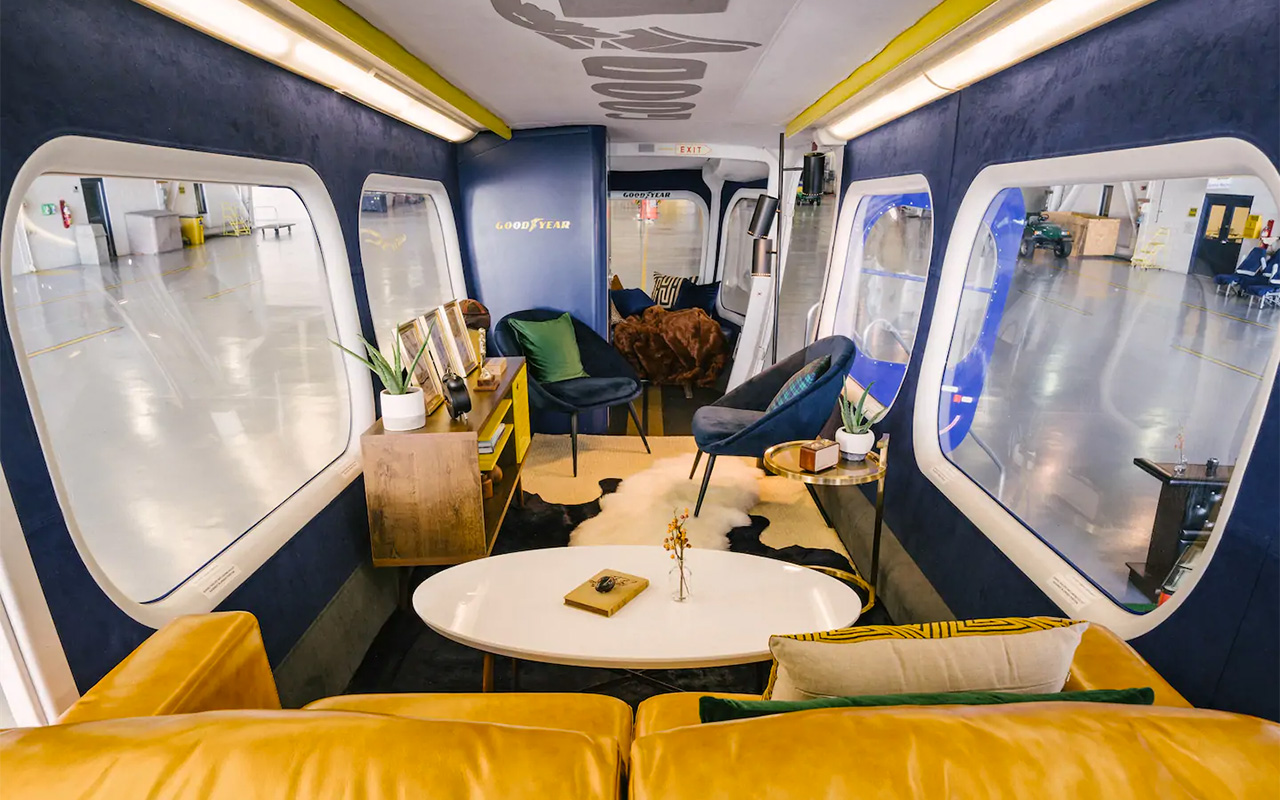 Piloted by Chief Pilot Jerry Hissem, who is the with Goodyear Airship Operations' Blimp, he promises unique takeoffs and landings for his guests. For this season, the Blimp is giving us aerial coverage of the rivaled college football game in Ann Arbor, MI, on October 26. For those who have managed to get the tickets, they will not only get an overnight stay in the Blimp, but also score tickets to the game, later that week.
Airbnb is going all-out on experiences. We recently got to know more about the Animal Experiences that they are offering. This announcement was soon after the luxury holidays and "Around the World in 80 Days" trips were announced. Spending a night on the Blimp, is surely going to add to the novelty offerings by the platform.
The Blimp Life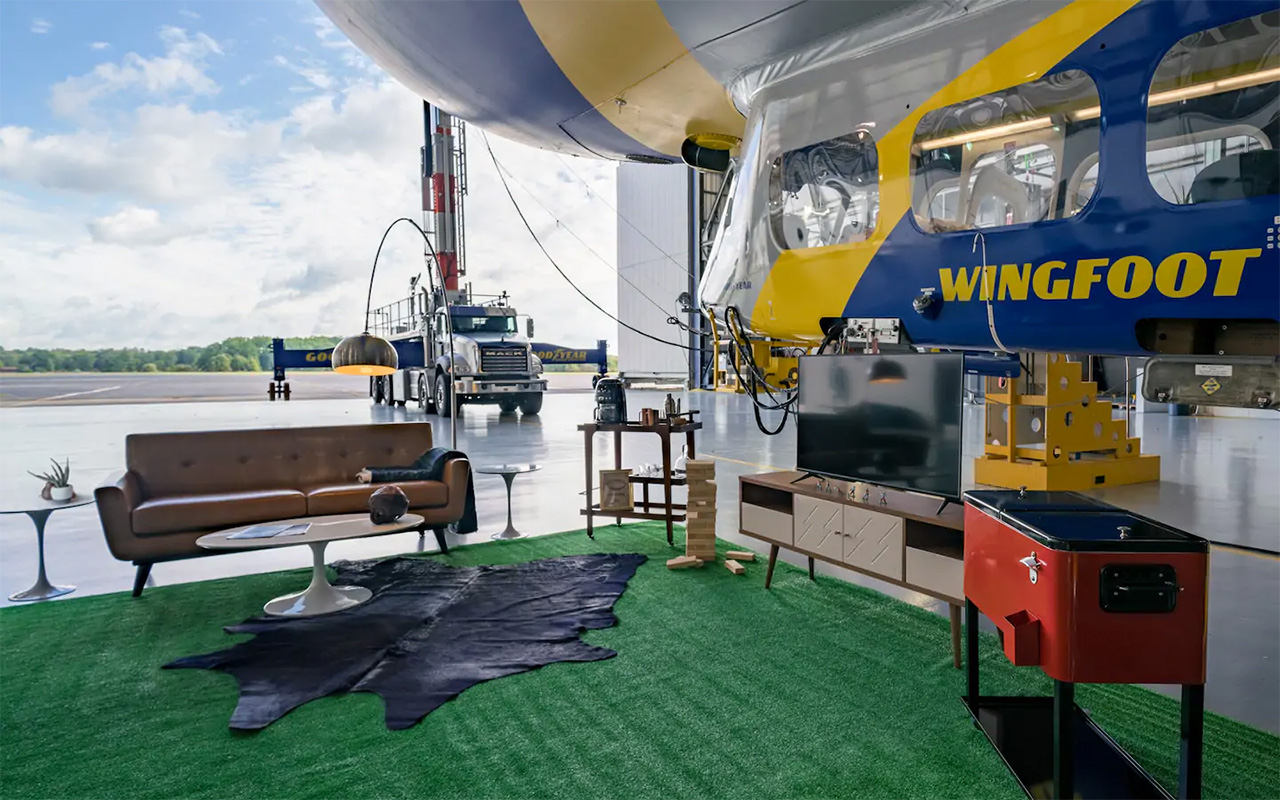 Airbnb and Goodyear are truly indulging the Football enthusiasts with pre-game tailgate festivities. The guests get to visit the Mogadore, OH, hangar, which is large enough to hold 2.6 football fields. The only hitch is that you won't get to ride the Blimp, instead you will get a chance to access the football lounge and watch some of the all-time greatest NCAA rivalry games.  
Views of the sunset over Wingfoot Lake and a cozy night inside the Blimp's gondola are all a part of the deal. The Blimp stay is a build-up for the Michigan vs Notre Dame game. Of course, the highlight will be touring the facilities, showcasing Goodyear's 100-year history and 60+ years of covering college football games.