The e-tron name is not strictly for Audi's new lineup of electric vehicles like the e-tron GT and e-tron SUV. With the new Audi e-tron scooter, the German carmaker is responding to the urban trend of clean and sustainable personal mobility.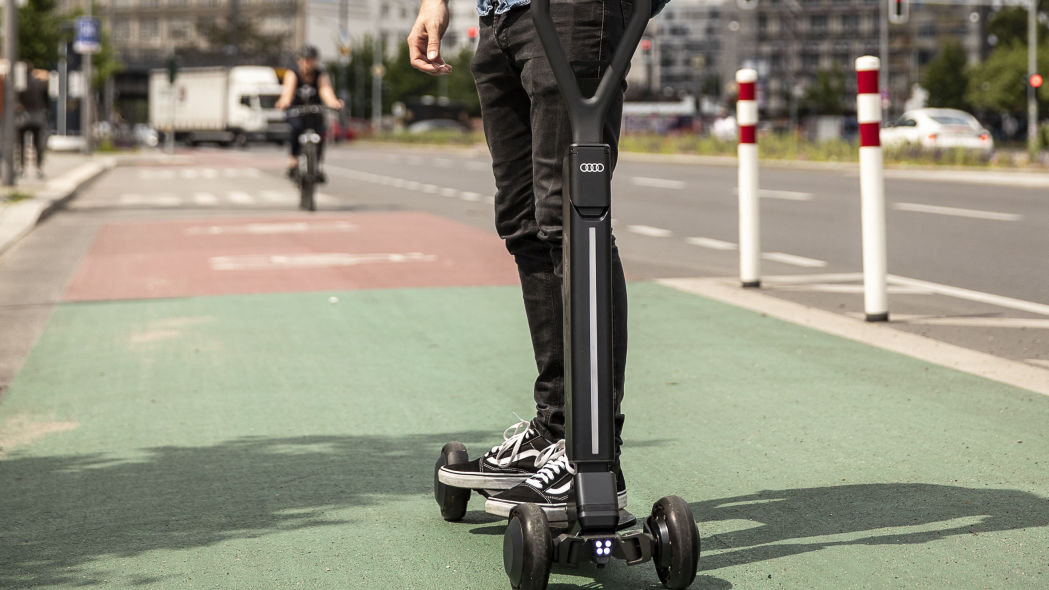 But unlike other e-scooters, the Audi e-tron Scooter is different. "The e-tron Scooter is more than just moving along. It is truly about having fun with mobility," said Torsten Schrader, project manager for micro-mobility at Audi.
The Audi e-tron Scooter has four wheels
Unlike a large majority of electric scooters, the Audi e-tron Scooter has four wheels instead of two. It's essentially a large skateboard with a handlebar and battery pack. Having four wheels obviously means better stability. It also means the scooter will stand on its own without falling awkwardly to either side.
It feels like riding a skateboard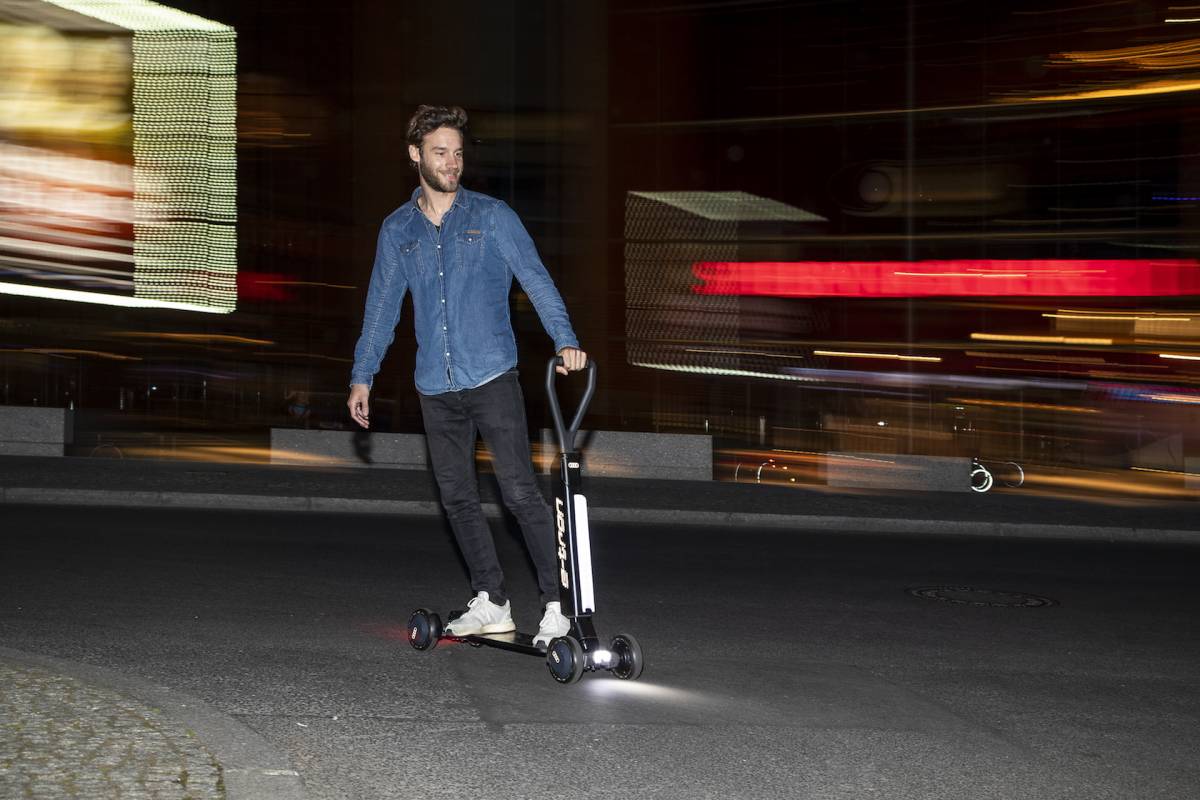 Since the Audi e-tron Scooter has four wheels, the rider can steer with both axles much like riding a skateboard. Yes, the e-tron Scooter is fitted with a handlebar, but it's mostly used for balance and stability rather than steering the scooter. "This means having a much smaller turning circle, and therefore it feels similar to skateboarding," said Schrader. "And I can control the scooter casually with one hand. That means it's easier to look backward or maybe scratch my hair without falling off."
More importantly, steering the scooter using the front and rear axles mean having a free hand to hold your stuff or give road signals while riding. You accelerate by twisting the grip on the handlebar using a single hand. As you slow down, the e-scooter regenerates energy and feeds electrons to the battery. Audi has clearly thought of everything in conceptualizing the e-tron Scooter.
It only weighs 26 pounds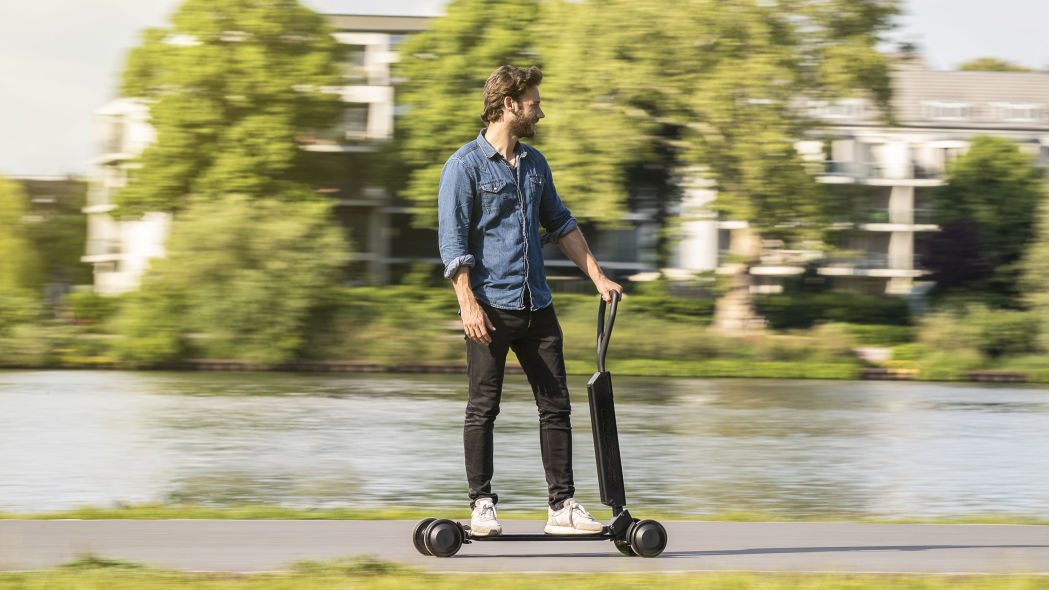 The Audi e-tron Scooter weighs the same as the Glion Dolly despite the latter having only two wheels. Audi says their e-scooter weighs in at 26 pounds (12 kg.) and can be folded up conveniently. In this configuration, the e-scooter fits nicely in the trunk of your car or you can pull it like a trolley when boarding buses or trains. "With the Audi e-tron Scooter, we appeal to customers who are on the move in cities, sustainably and multi-modally – and for whom style and functionality are important," said Schrader.
Modern kit comes standard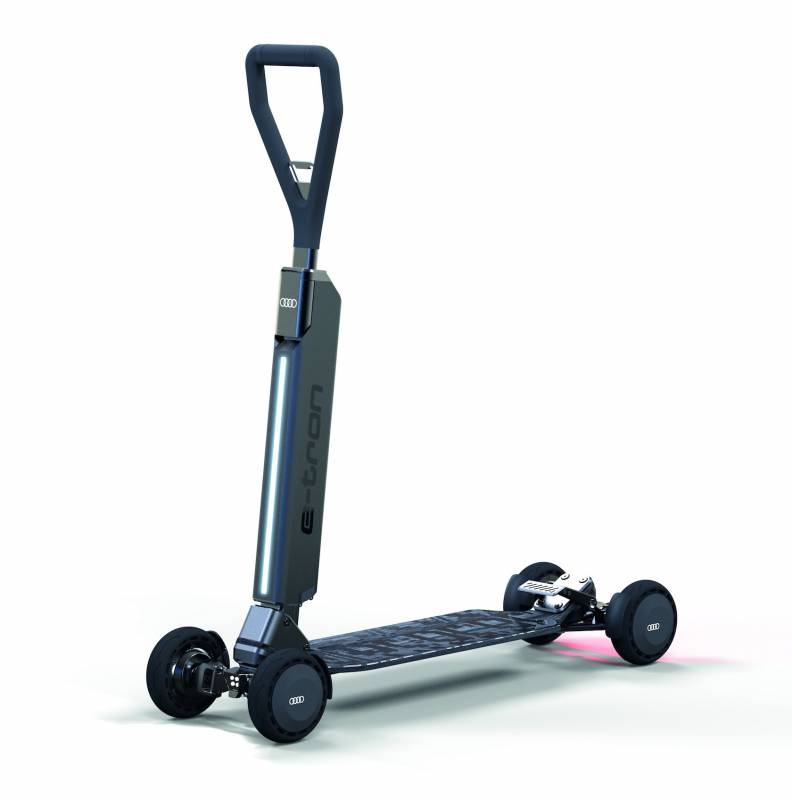 Being an Audi, you can expect the e-tron Scooter to have standard levels of hi-tech kit. This includes LED lighting for the headlight, rear light, brake light, and daytime running light. The e-scooter is also fitted with a Bluetooth interface. This allows the rider to sync the e-scooter with a smartphone to activate the anti-theft alarm or to adjust the ride characteristics.
Audi's e-tron Scooter has a top speed of 12.5 mph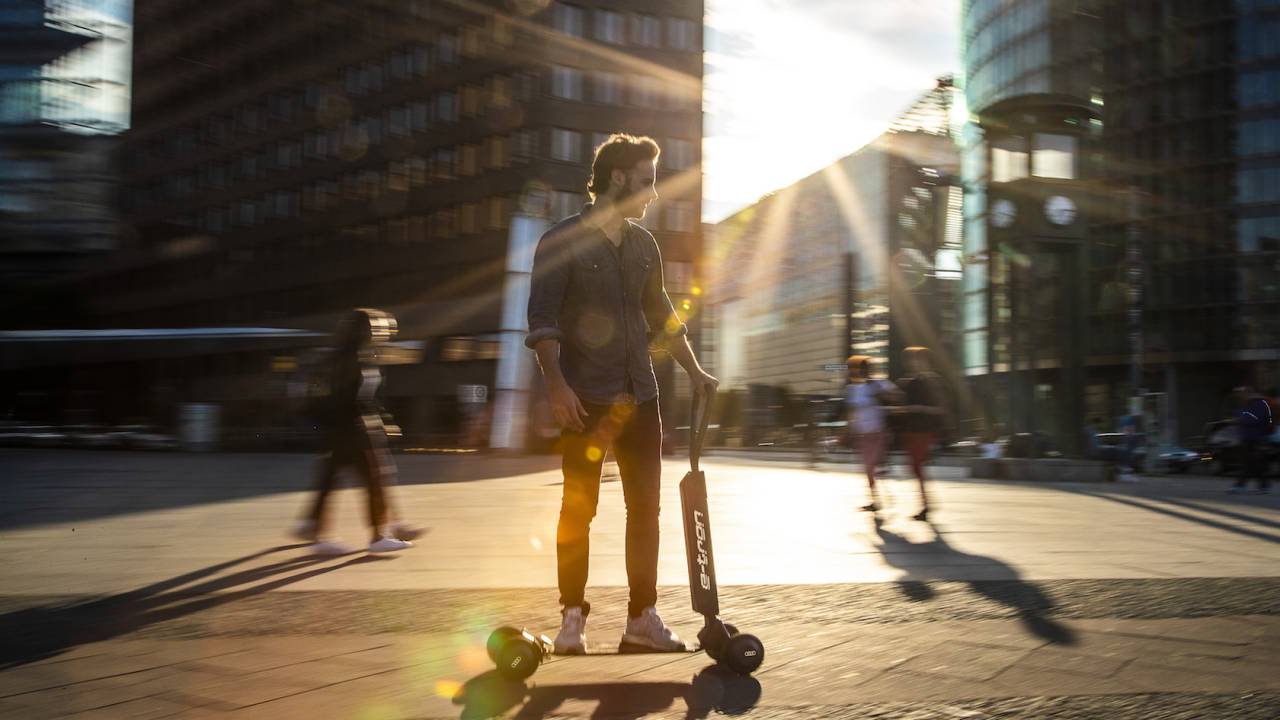 It's not the fastest e-scooter to be honest, but you don't need ridiculous speed to have fun. For starters, no other electric scooter offers the wave-like riding experience of the e-tron Scooter. It allows you to lean into bends like surfing waves. It's probably the best handling electric scooter out there.
Audi says the e-tron Scooter is good for a maximum range of 12.5-miles (20 km). The battery is tucked neatly inside the steering handle and has a display to show the battery status. It even comes with a hydraulic foot brake so you can stop on a dime as needed.
It has a base price of $2,240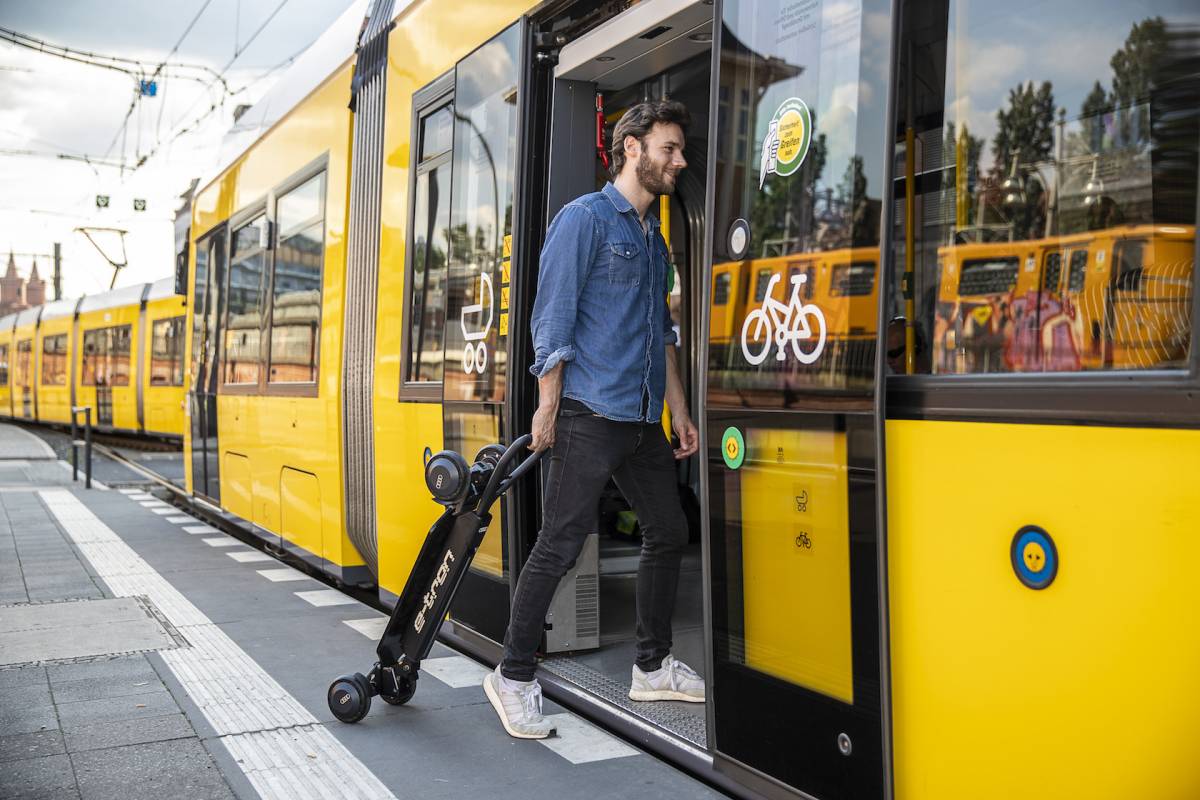 The Audi e-tron Scooter also happens to be one of the most expensive e-scooters when it hits the market in 2020. With prices starting at $2,240 (€2,000) it's more costly than the Mercane WideWheel and Turbowheel Lightning, which are among the fastest e-scooters in the planet. Audi says the e-tron Scooter is available in gray or black and can be optioned with a wood or carbon deck.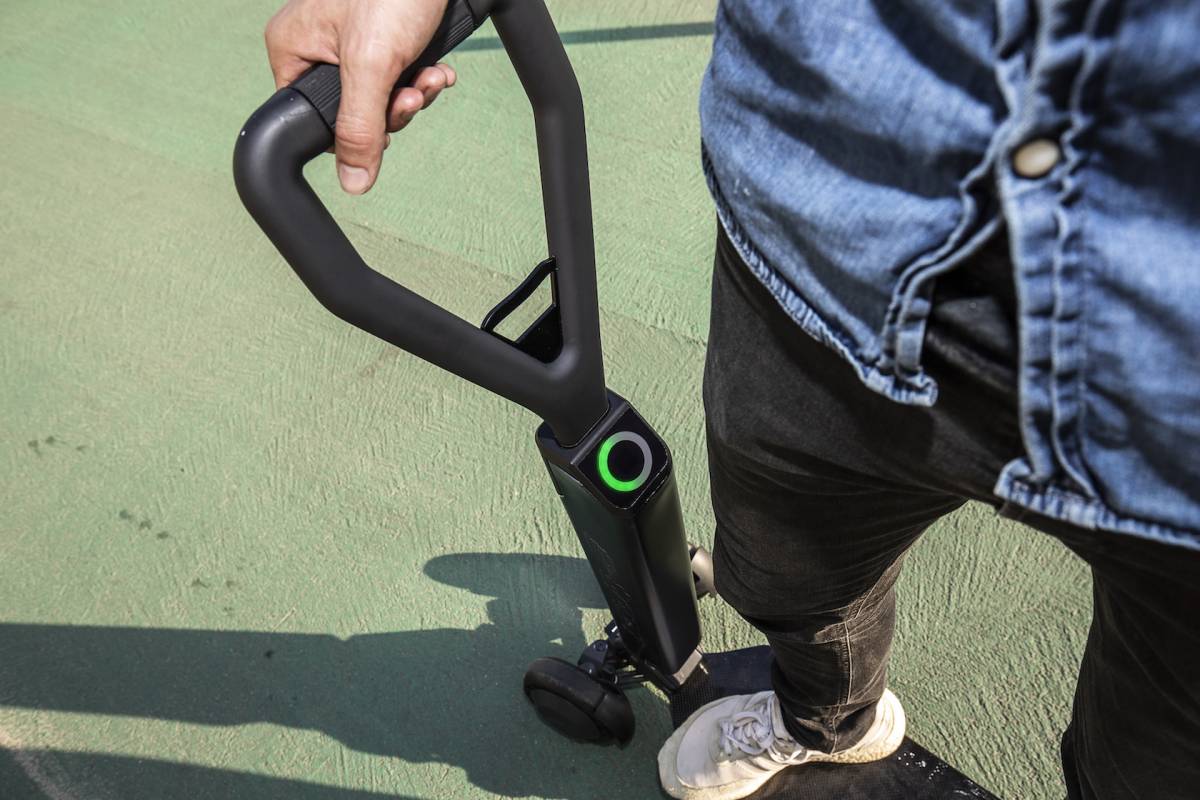 Are you planning to buy an e-tron SUV or e-tron GT electric car? Audi says potential buyers of Audi electric vehicles will also be offered the e-tron Scooter as an extra. Deliveries are expected to begin near the end of 2020.