Didn't we just feature designer Virgil Abloh a few articles ago? It seems the artist is a hot property right now. The American fashion designer is famous first for being the first black guy to become Louis Vuitton's Artistic Director of men's wear. That and his affinity with Kanye West.
Abloh has really gone a long way. He's also the founder of fashion house Off-White since 2013. Today, he is also the Creative Advisor of Evian. Yes, Evian, the French mineral water brand. Don't say it's just bottled water but the expensive water is stored in expensive bottles.
It's Not Just Plain Water
Evian water is popular for the Limited Edition bottles being introduced. Different designers and collaborators, and of course, people who buy the expensive water have made Evian the global cult brand that it is today.
After showcasing the Ikea X Virgil Abloh collaboration, here we are showing off the latest line of designer water bottles. A new 75cl bottle has been added that we believe will sell fast.
One Drop can Make a Rainbow
From the company's Creative Advisor for Sustainable Innovation, the new "One Drop can Make a Rainbow" collection is expected to make people drink more water. Well, it's really because of the limited-edition water bottles. The new "MAKE A RAINBOW" 75cl water bottle is made of glass—not plastic. Now that is more environment-friendly compared to plastic.
Little girls may probably remember unicorns with the color gradient. The collection is exclusive and limited-edition in the Asia Pacific and France.
Choose between the two designs. Whatever you choose, you help make a rainbow because you see, Evian says "One Drop can Make a Rainbow".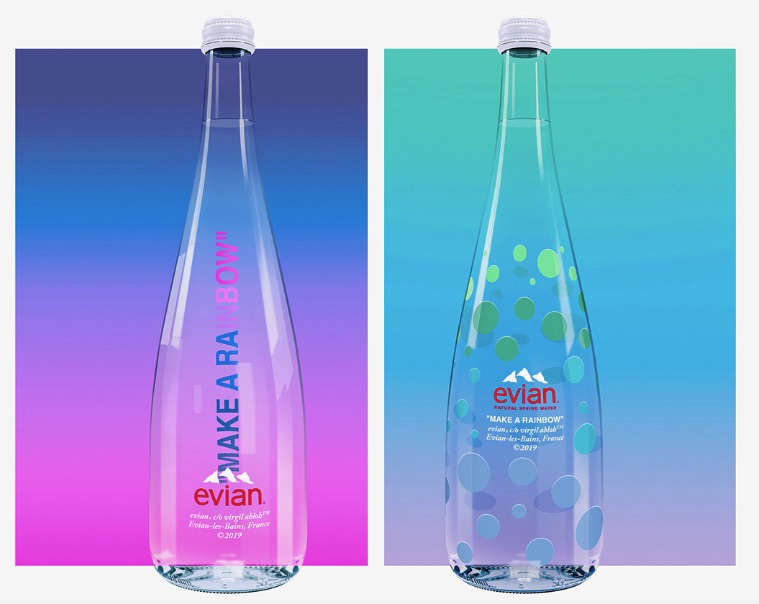 Evian Virgil Abloh Limited Edition Glass Bottle is available for £3.99. You can check matchesfashion.com for the glass SOMA bottles. Notice the leak-proof bamboo cap and the easy-grip protective silicone sleeve that protects the water and keeps the bottle from falling off your hand. Every bottle is refillable and shatter-resistant.
One Evian by Virgil Abloh x SOMA glass water bottle can make a difference. It can bring a smile too because when light refracts through the bottle, a rainbow can be produced.