The science behind an HYT watch is solid – the watchmakers bring in the concept of time being fluid and marry it with the high-tech micro-fluidic module, and is powered by a mechanical movement. Using immiscible liquids that move inside a glass capillary and working in opposition – one liquid tells us the time elapsed and the other showcases the future.
The spot where the two liquids meet is where time is indicated, and this spot is also called the meniscus. We recently took you through the HYT HO Soonow Watch, the HYT HO and HYT H1.O; today we discuss the HYT H5, the one with a new movement.
The Movement and More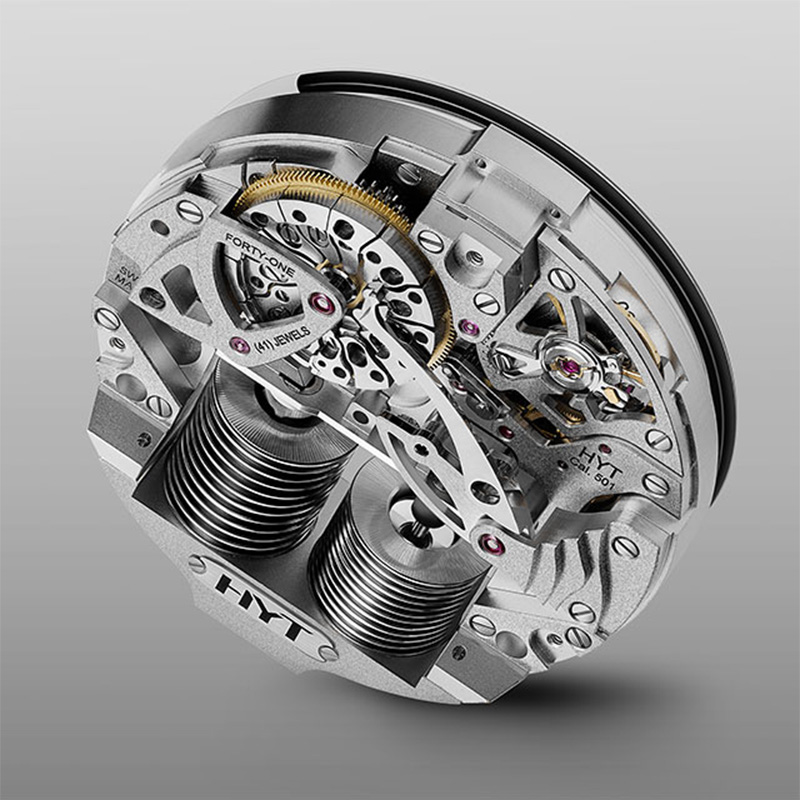 For the HYT H5, a new movement that has been developed and manufactured with TEC Group and Eric Coudray. The new Calibre 501 has a beautiful design and is packed with functionality. This hand-wound movement features 41 jewels and beats with 4Hz frequency, giving us 65-hours of power reserve.
The functions include black or green fluidic hours and indications of minutes, seconds and power reserve. The main highlight of the movement comes from the intricately shaped cam that synchronizes the hour and minute indications accurately. Essentially what this means is that the fluid now stops in front of the indicated hour for a full hour.
Progressing of Time as a Fluid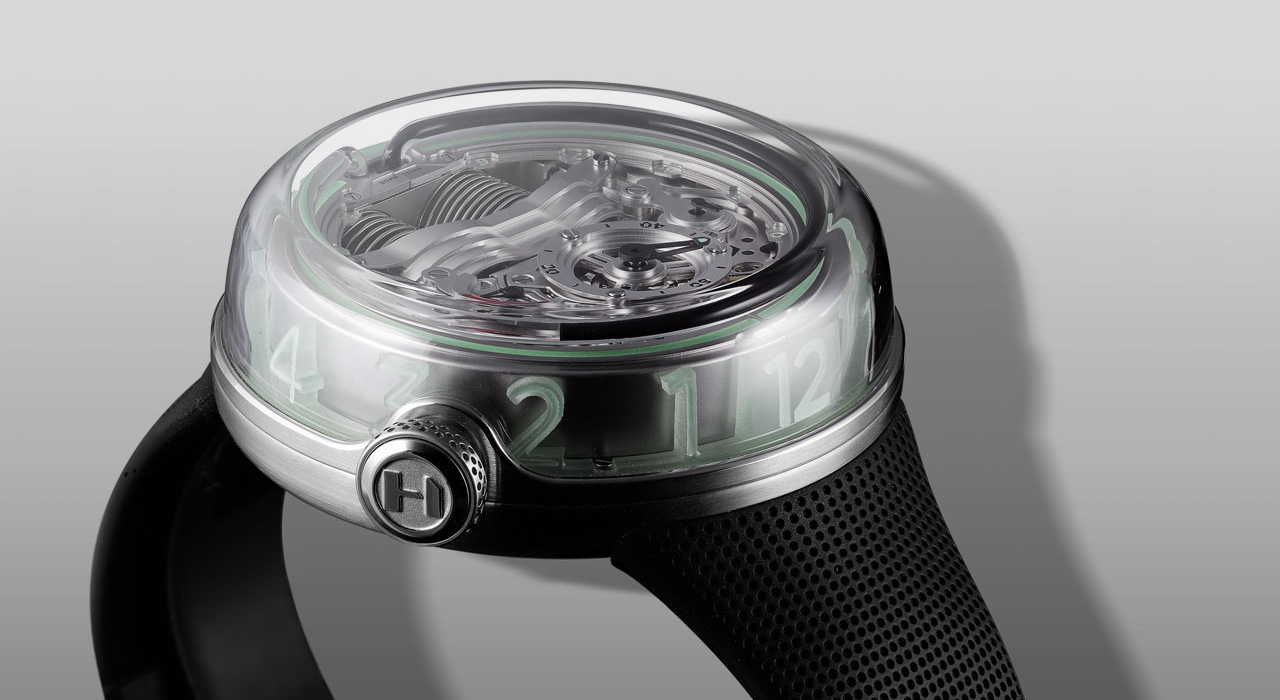 Apart from the fluidic hour indication, the watch displays the minutes at 12 o'clock and the seconds at 10 o'clock. The indicator at 2 o'clock indicates when the watch is to be wound. As HYT explains, the watch is designed in a way that showcases 'the idea of erosion'. The watch is water resistant to 50 meters.
The watches in this series are limited edition – 25 units each – and come in two color options, grey and green. The ample case measures 48.8mm and looks like a pebble crafted in steel. Quite like the H0, the construction of the watch sports a sapphire dome that showcases time very efficiently. The watch retails at $55,000.