The new Jeep Gladiator is nothing short of an awesome truck. You get the vintage look and rugged stance of a Jeep Wrangler in a pickup truck's body. This suddenly made me think why Jeep took a long time in conceiving the Gladiator.
Back in Texas, John Hennessey and his power-crazed boffins were busy creating a new monster based on the 2020 Jeep Gladiator. The Hennessey Venom F5 is still fresh in our mindsets as the prime contender for the title of world's fastest production car. One can only imagine what Hennessey has in store for their version of the new Jeep Gladiator.
You need not wait any longer.
Here's the Hennessey MAXIMUS 1000 Jeep Gladiator. And like every car that wears the famed Hennessey badge, the MAXIMUS 1000 version of the Jeep Gladiator is nothing short of a masterpiece.
Here are the reasons why the Hennessey MAXIMUS 1000 is the baddest Jeep Gladiator you can buy today.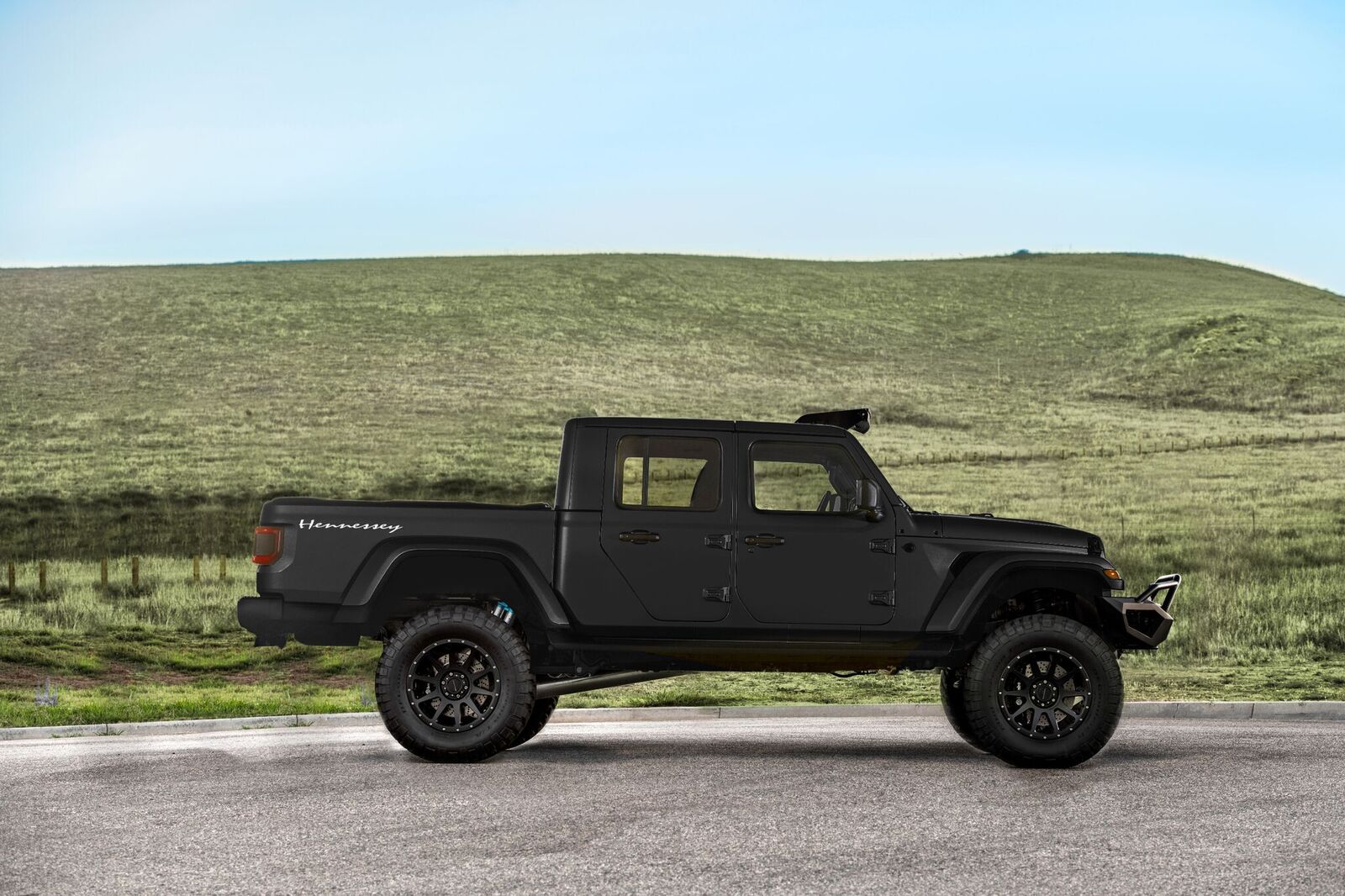 The Hennessey MAXIMUS 1000 is overflowing with power and torque
What? Were you expecting less? If you've never heard about John Hennessey, here's one thing you need to know: the guy is a genius. I first heard of the man after reading an article about the 1997 Hennessey Viper Venom 600 GTS, which is the wickedest street-legal Viper ever created (Motor Trend's words, not mine). Now, that particular Dodge Viper had 602-horsepower and a 203 mph top speed. In 1997. How crazy was that?
Of course, I'm expecting nothing but lunacy in the Hennessey MAXIMUS 1000 Jeep Gladiator. And I'm not disappointed.
Hennessey chose the right motor for the job: the 6.2-liter supercharged V8 motor from the Dodge Hellcat. After bolting on a set of tuning mods and tinkering with the electronics, John Hennessey was able to squeeze out 1,000-horsepower from the blown V8 motor. After which, Hennessey christened the motor as the HPE1000. This ridiculously powerful motor is connected to an 8-speed automatic transmission.
What's more, the MAXIMUS 1000 Jeep Gladiator can churn out 933 pound-feet of torque. It can probably tow an Airbus A320 for crying out loud!
It's got a fantastic stance
We're talking about the Jeep Gladiator here, so the Hennessey MAXIMUS should look nothing short of a zombie-apocalypse type of machine. The truck is rolling on Hennessey 21-inch alloy wheels wrapped in BF Goodrich KD off-road tires. The lifted stance is courtesy of an upgraded suspension system with a 6-inch lift kit.
The MAXIMUS name is from the custom front and rear off-road bumpers. Hennessey also fitted a pair of LED light bars with enough brightness to illuminate a small town – maybe a small exaggeration, but not by much.
Other mods include a new ECU with new wiring harnesses, a larger radiator, and a revised fuel delivery system. The Hennessey MAXIMUS 1000 also gets a new stainless steel exhaust system, which probably sounds like a Jeep Gladiator like no other.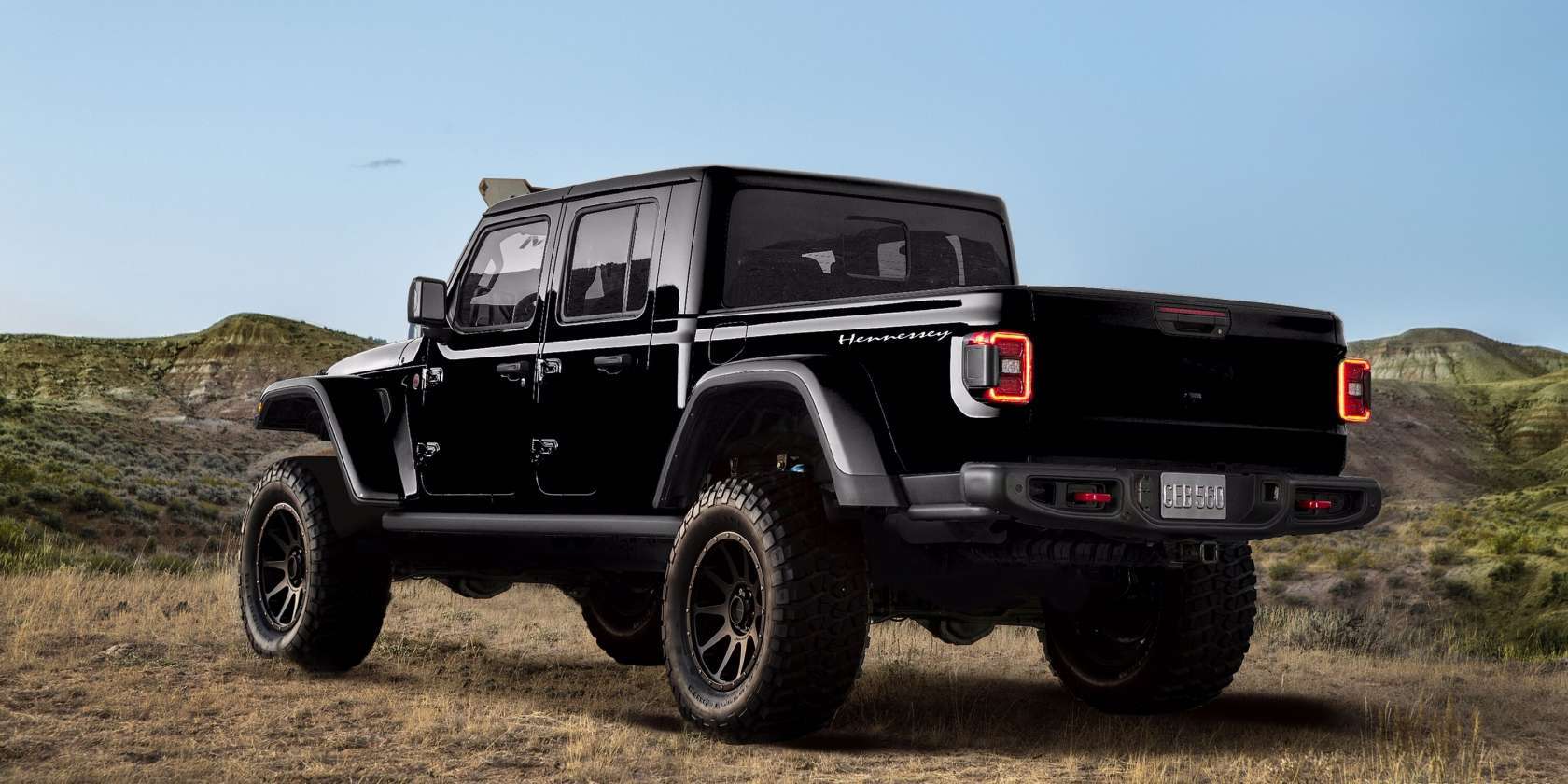 The new Hennessey MAXIMUS 1000 Jeep Gladiator is a rare breed
Hennessey will only make 24 examples of the MAXIMUS 1000 to the tune of $200,000 each. That's supercar money if you think about it, but what happens when you run out of paved roads? The steep price includes a brand new 2020 Jeep Gladiator truck and all the upgrades mentioned herein.
Oh, and Hennessey is backing it up with a 3-year/36,000 mile warranty.
Nobody but John Hennessey can better explain what his latest creation is all about. "MAXIMUS 1000 – the name says exactly what it is: Badassery on 4-wheels," he says.
What he really meant to say is the Ford F-150 Raptor now has something to worry about.