Matthew McConaughey will always be Ben from 'How to Lose a Guy in 10 Days' to me. He's also from 'The Wedding Planner' and umm, Dallas from umm, 'Magic Mike'. No matter what character you remember him by, Mr. McConaughey will also be known for being a good villain or antagonist.
The Millenials may not be familiar with him but they will be introduced to the Hollywood star's acting prowess in the upcoming crime drama "The Gentlemen". The film by Guy Ritchie is also considered an action-comedy. Watch the trailer below and decide for yourself:
Always All-star Cast from Ritchie
'The Gentlemen' also stars Hugh Grant, Colin Farell, Charlie Hunnam, and that guy from 'Crazy Rich Asians'. We're highlighting McConaughey because he is the only American lead in the movie.
The film is set to be released in 2020. Based on a story by Guy Ritchie, Marn Davies, and Ivan Atkinson, 'The Gentlemen' tackles the life of Mickey Pearson, an American expat, who runs a marijuana empire right in the UK. The plot thickens when he decides to cash out the business. Others learned his plan and want to steal and take over whatever he has started.
Guy Ritchie Comes Back to British Crime Drama
Guy Ritchie is once again venturing into the British crime genre many people love. Judging from the trailer alone, it has that Guy Ritchie signature style too good to pass up. It's slightly reminiscent of The Man from UNCLE, also a Ritchie film. Some are saying it's made in the same style as his earlier movies like Snatch and Lock, Stock and Two Smoking Barrels. And no, sorry, it will be nothing like Aladdin which Ritchie also directed.
We've only seen the first trailer of the action thriller but we think it's enough. The cast lineup is an interesting mix. We just noticed that most of them have already worked with Ritchie in the past (Hugh Grant from The Man from UNCLE and Charlie Hunnam from King Arthur: Legend of the Sword).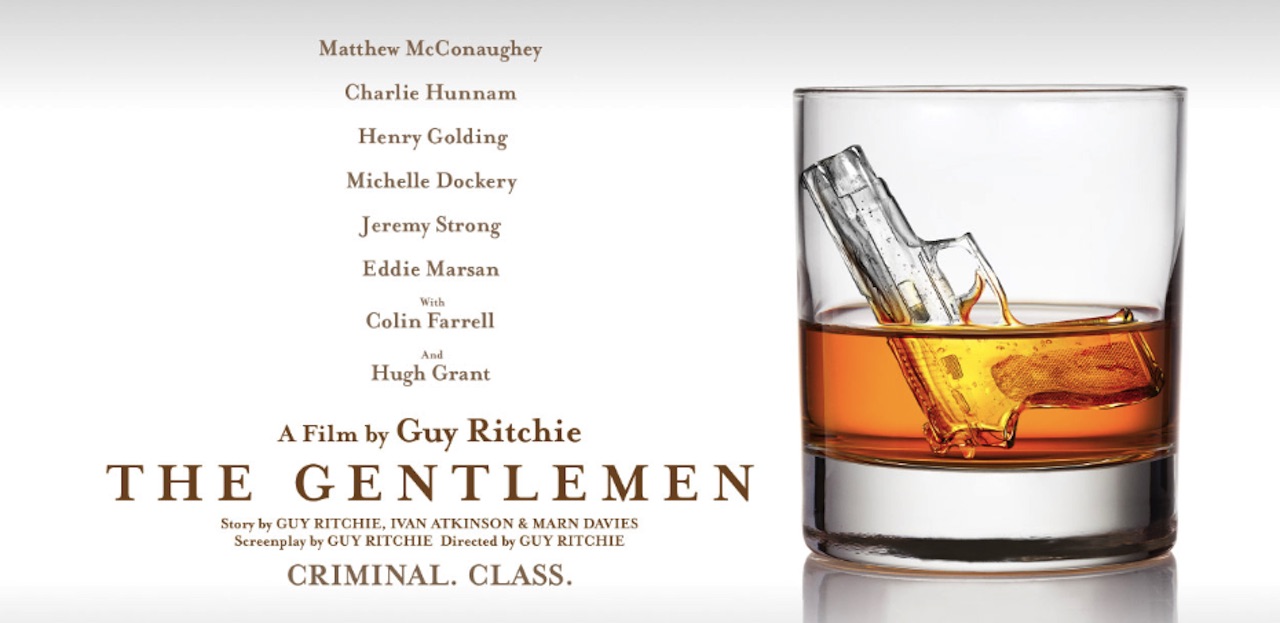 The Gentlemen will be released in theaters worldwide beginning January 24, 2020.