Volkswagen previewed the ID. Space Vizzion Concept at the Petersen Automotive Museum in Los Angeles, California. It not only culminates the first-ever all-electric estate or station wagon, but it's actually a virtual light show on wheels.
Unlocking the car activates a sterling combination of lighting effects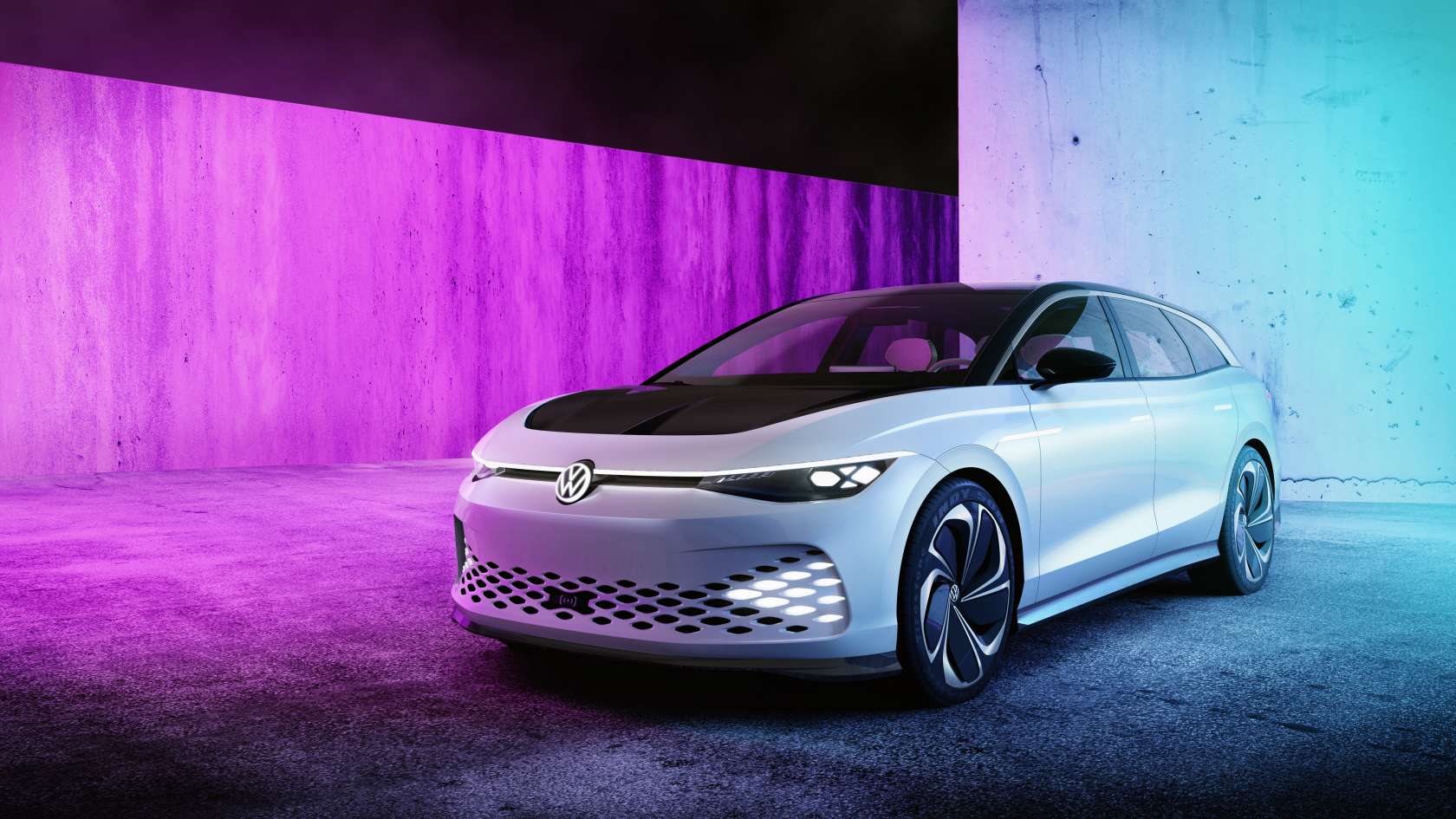 So, this is what the future is about, huh? Where ordinary vehicles will only blink the parking lights to welcome your presence, the VW ID. Space Vizzion does more than that. Unlocking the vehicle turns on the bright white VW logos in the front and rear, which is followed by those light strips on the front section.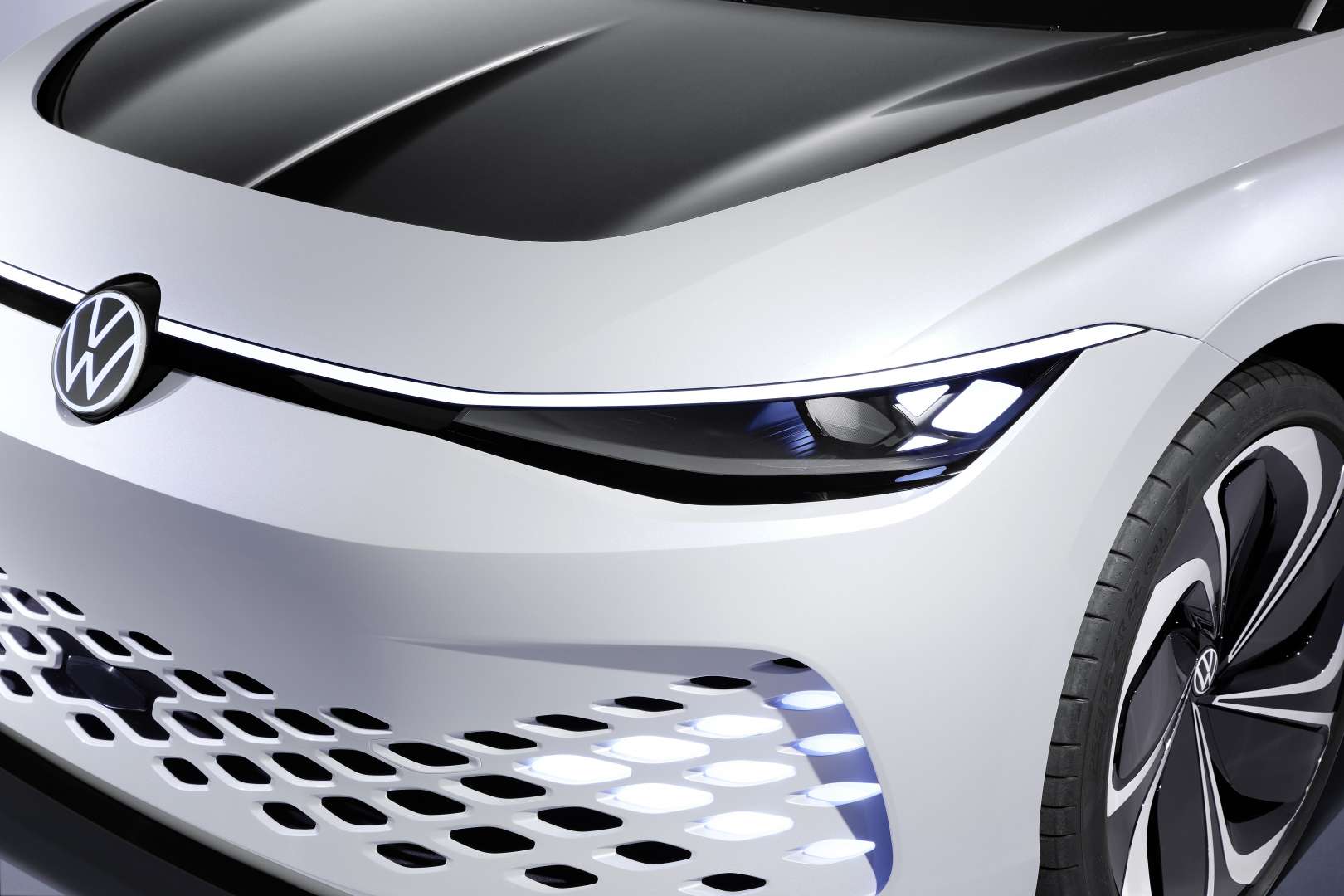 At this point, the light show is only getting warmed up. See those honeycomb-style LED lights in the bumper? Those will set off too. All the while, the red horizontal panel in the rear also turns on along with the digital blinking effect on the matrix-style LED headlights, which resemble human eyes waking up in the presence of the master.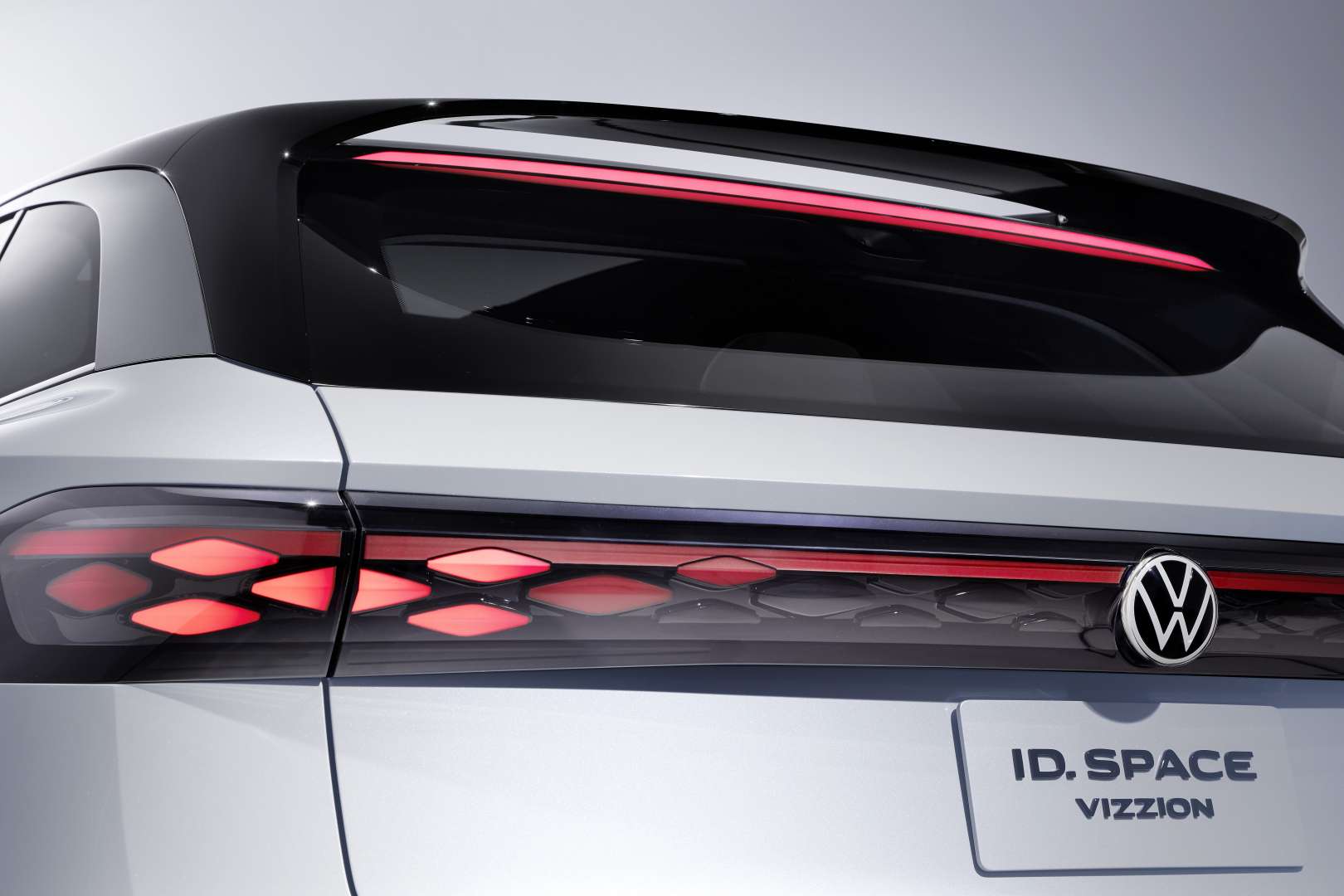 And as soon as you lock the vehicle and walk away, the lights will start initiating a goodbye sequence. This all sounds gimmicky, we know. But electric cars need to forge a certain connection with the owner, and this holds true in the absence of a fire-breathing internal-combustion motor.
So yeah, the lighting sequence is a brilliant idea. Thanks, Volkswagen!
It's an electric station wagon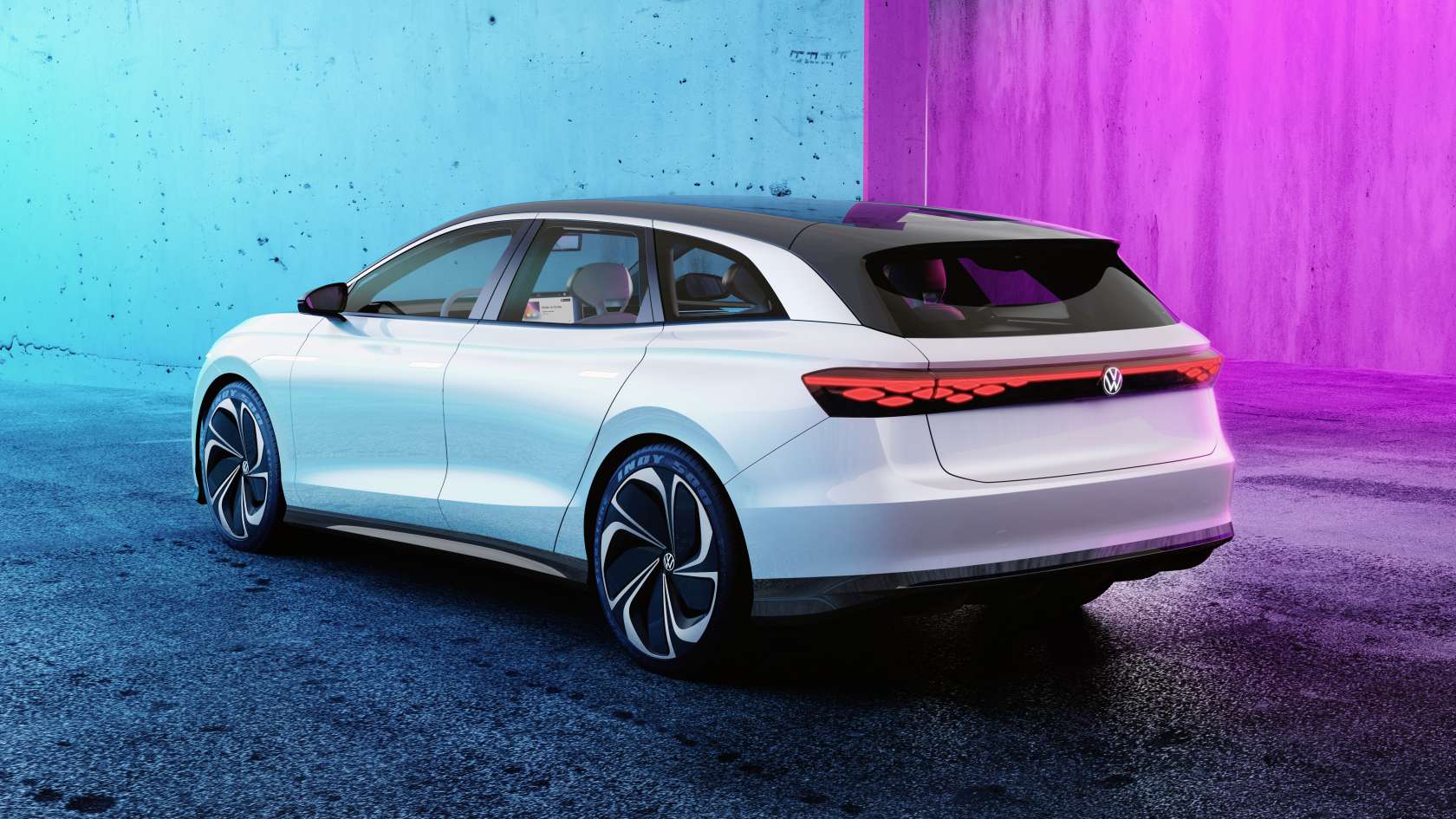 The whole world knows about America's propensity for large and high-riding family SUVs. However, station wagons are a more practical alternative offering similar levels of interior and cargo room. And while station wagons are not that popular given its boring image, the VW ID. Space Vizzion wants to change all that.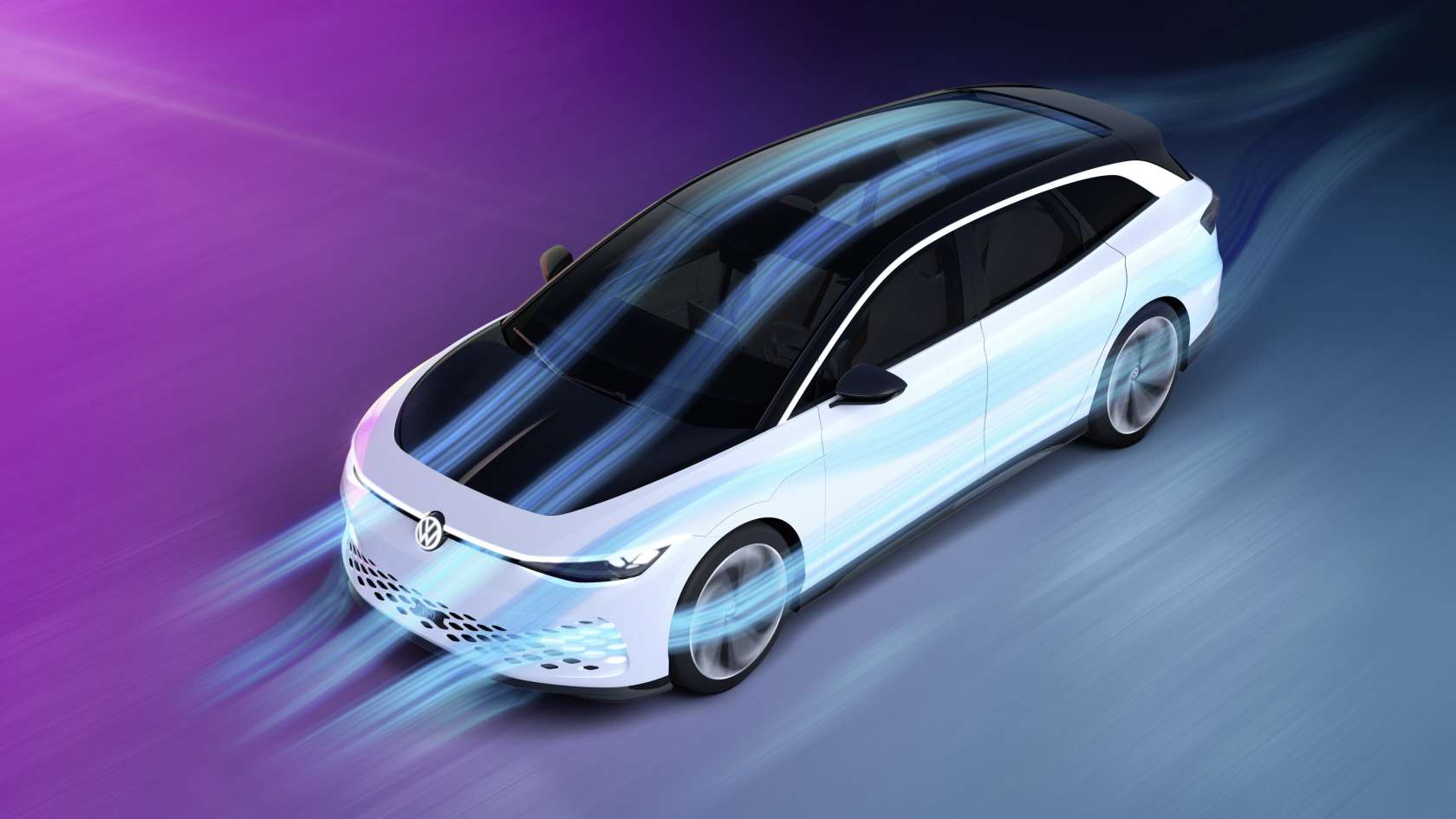 According to Volkswagen, the ID. Space Vizzion is the seventh concept built on top of its exclusive MEB platform. With no use for a heavy gasoline-powered motor, designers were given freer reign to nail an aerodynamically swooping design. With a low hood, zero door handles, and an optimized rear spoiler and diffuser, the ID. Space Vizzion's coefficient of drag is rated at Cd 0.24.
If you don't know what that means, consider this: The ID. Space Vizzion has the same Cd as a Tesla Model S and Mercedes-Benz S-Class.
It's available in both RWD and AWD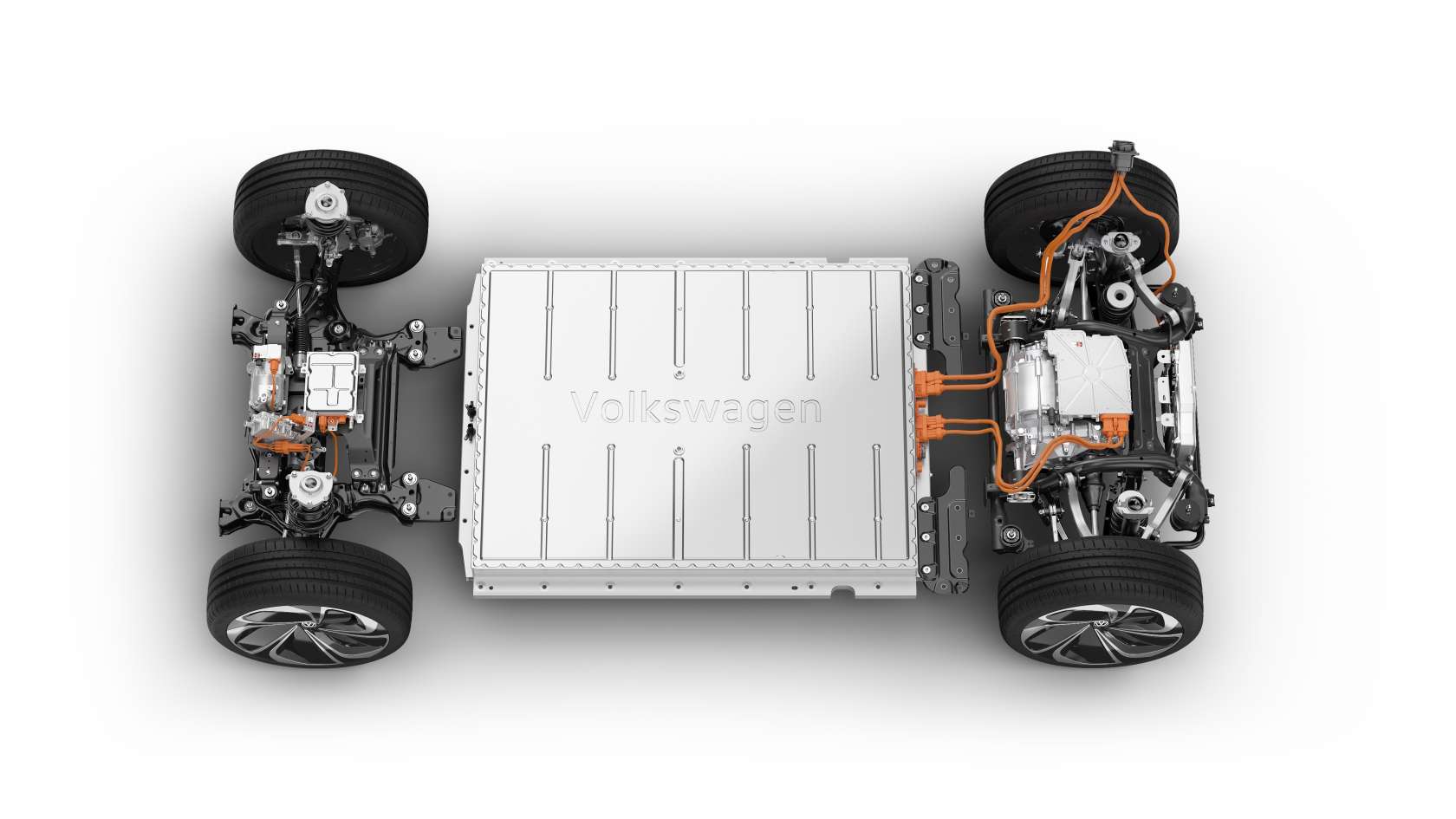 In base form, the Volkswagen ID. Space Vizzion is fitted with a rear-mounted electric motor and rear-wheel-drive. This alone provides 275-horsepower and 406 pound-feet of torque. But when equipped with two electric motors, you have a combined output of 335-horsepower and 517 pound-feet of torque along with VW's electric 4Motion all-wheel-drive.
In that configuration, the VW IS. Space Vizzion accelerates to 60 mph in five seconds flat and a top speed of 109 mph. Given the instant torque of one or two electric motors, the VW ID. Space Vizzion is purported to be quite zippy around town.
What about range and charging?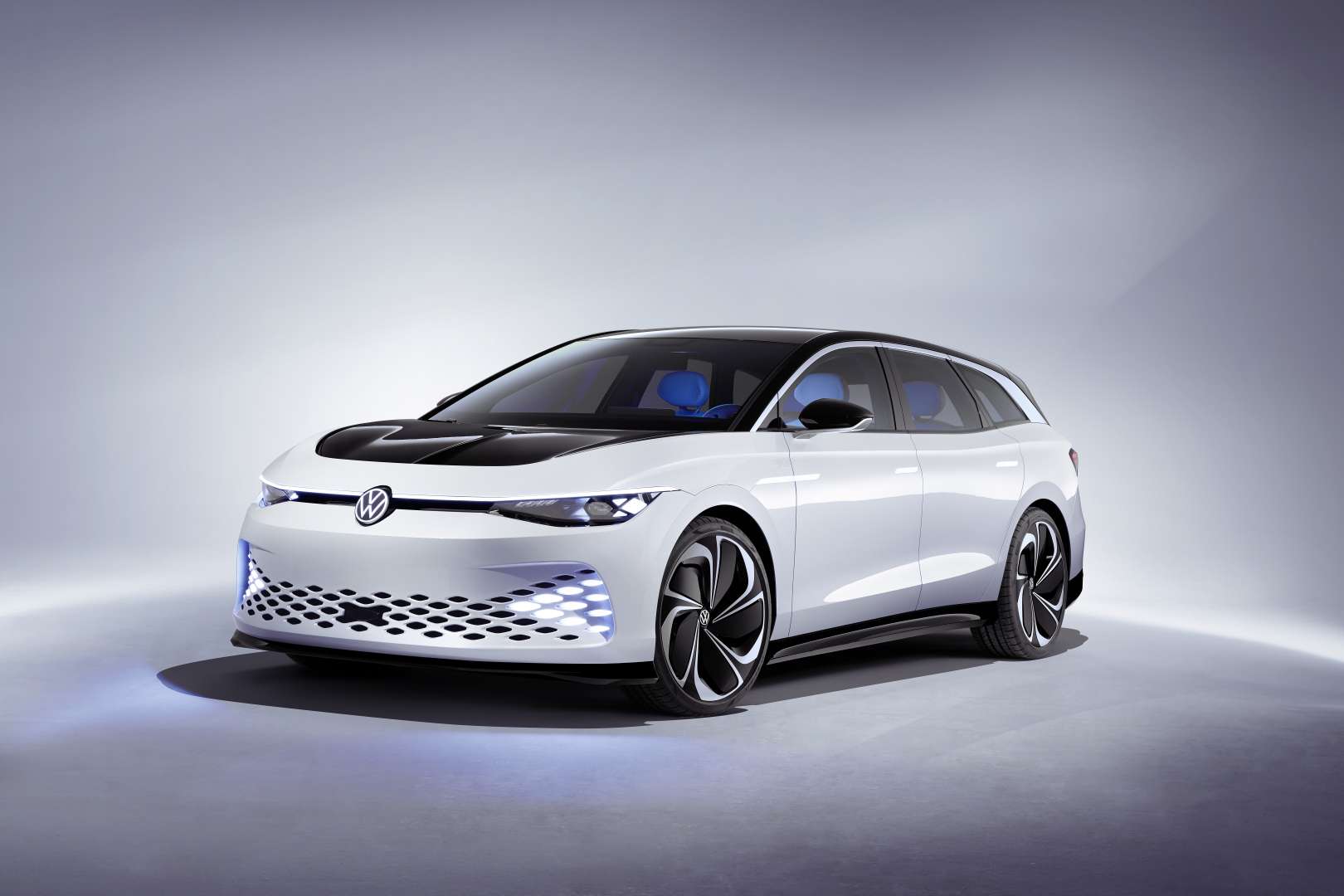 According to VW, the ID. Space Vizzion with rear-wheel drive is good for maximum EPA range of up to 300 miles on a single charge. The motor feeds power from an 82 kWh lithium-ion battery pack mounted deep in the floor pan. The batteries are engineered to accept DC fast-charging up to 150 kW, which juices up the pack up to 80-percent in around 30 minutes.
It has an all-digital cockpit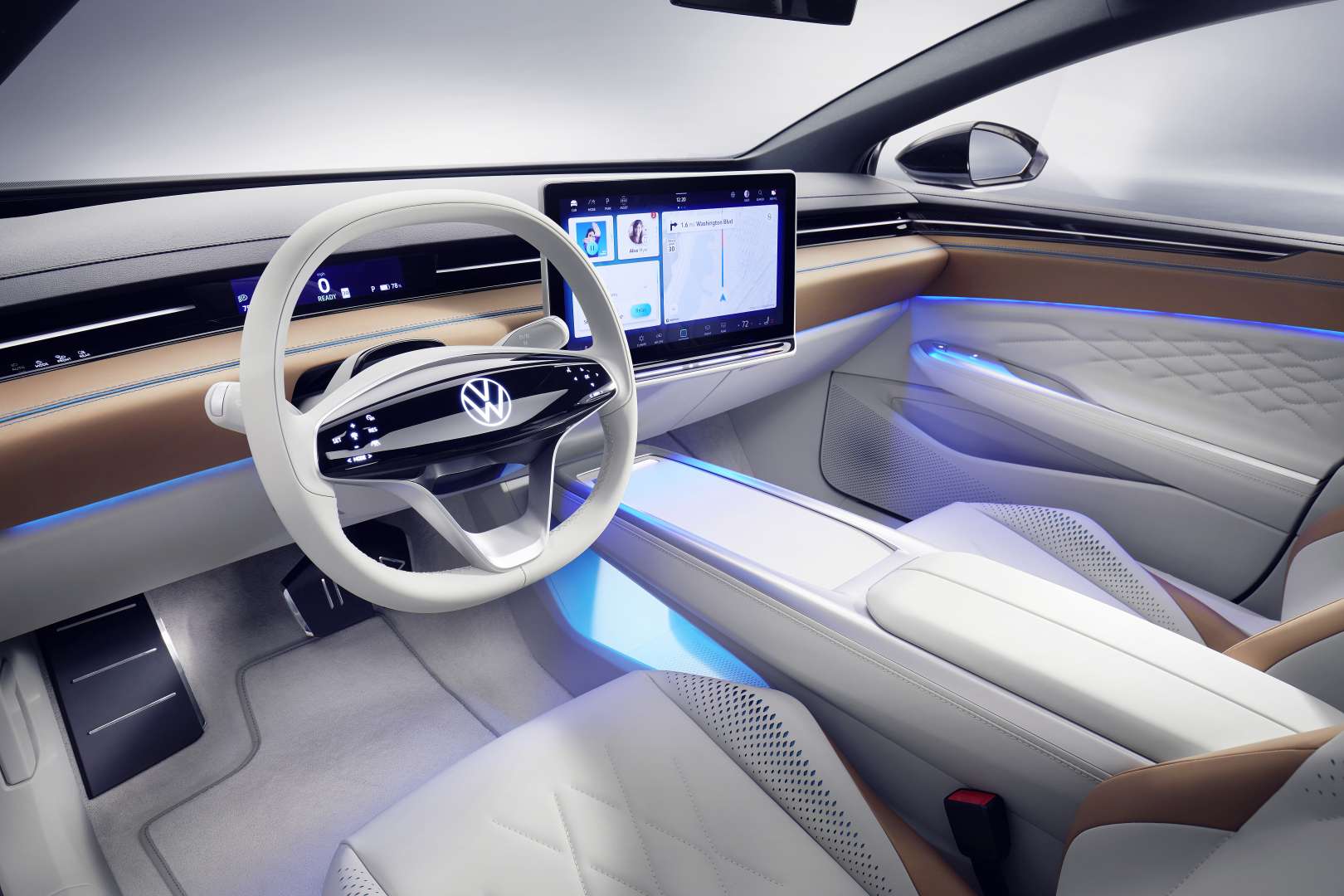 The multifunction steering wheel has capacitive touch panels while the instrument console is replaced with an augmented reality heads-up display. Passengers get to fiddle with a large 15.6-inch landscape touchscreen panel that seems to float or hover in the center console.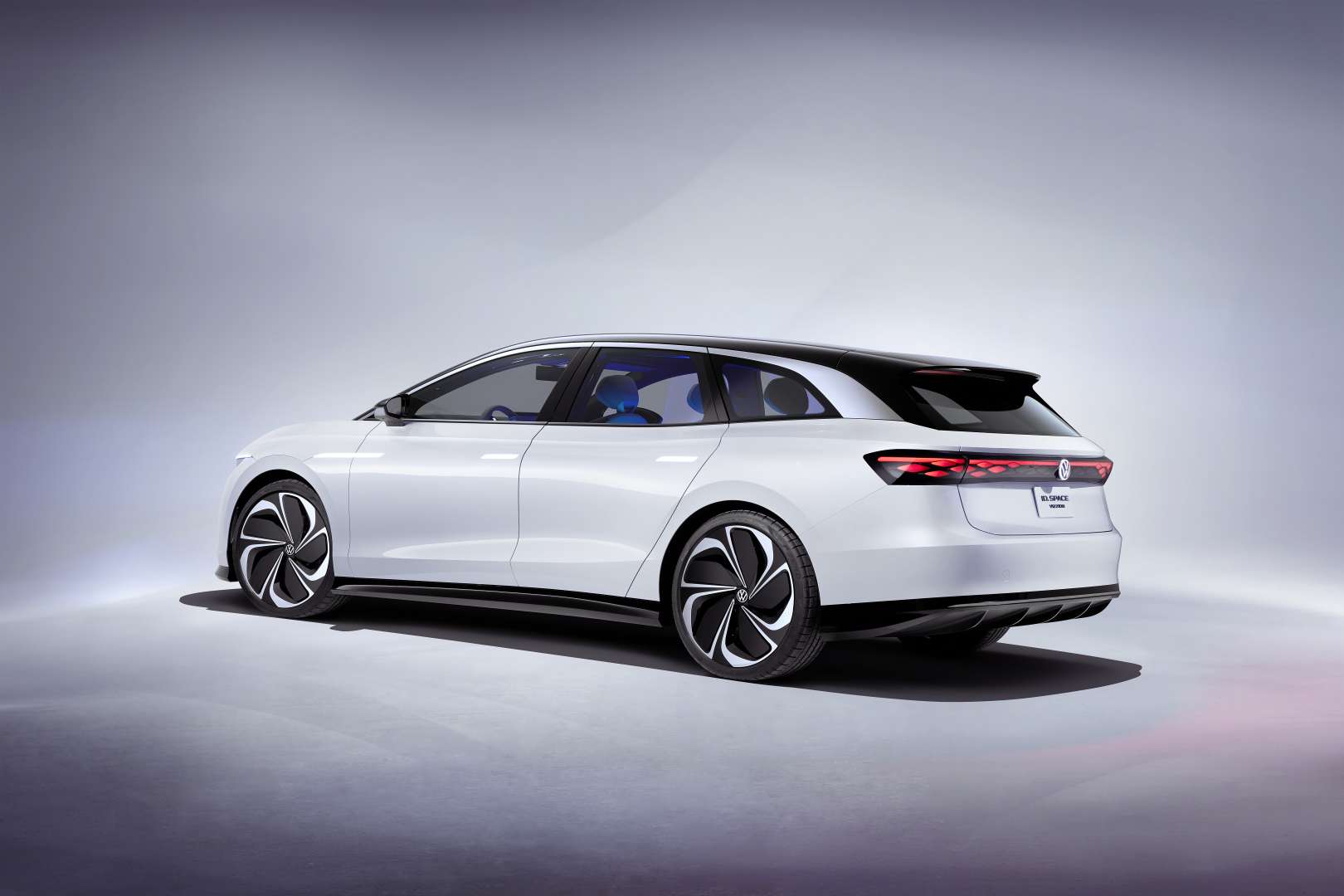 Even though the Volkswagen ID. Space Vizzion is just a concept, it serves as an essential ingredient towards the general acceptance of EVs in general. If we can have EV hatchbacks (Nissan Leaf), EV SUVs (Mazda MX-30, Ford Mustang Mach-E), and electric hypercars (Pininfarina Battista, Lotus Evija), we think it's high time we get an EV estate – even though it's only in concept form at the moment.
Volkswagen ID. Space Vizzion image gallery