There is a lot of fuss and debate surrounding NFT. Owning a digital piece of work or a groundbreaking moment in the sports and entertainment genre is a bit bizarre. Some consider it to be a potential future while others call it a fad that will end sooner than later. Whatever might be the case, the truth is that the NFT marketplace is a crazy place and has gotten even crazier with the world's first-ever whiskey NFT, which is all set to go under the hammer.
A couple of weeks ago, we introduced you to 'The Intrepid'- the six-foot-tall whiskey bottle that will be sold later this month. However, the largest whiskey bottle now shares a company in the auction world with a 72-year-old Gordon & MacPhail Glen Grant whisky bottle alongside its art NFT that will be auctioned on 20 May 2022. It is a golden opportunity for whiskey aficionados and boozehounds to acquire this unique and rare bottle alongside the NFT.
A little about the Whiskey and the NFT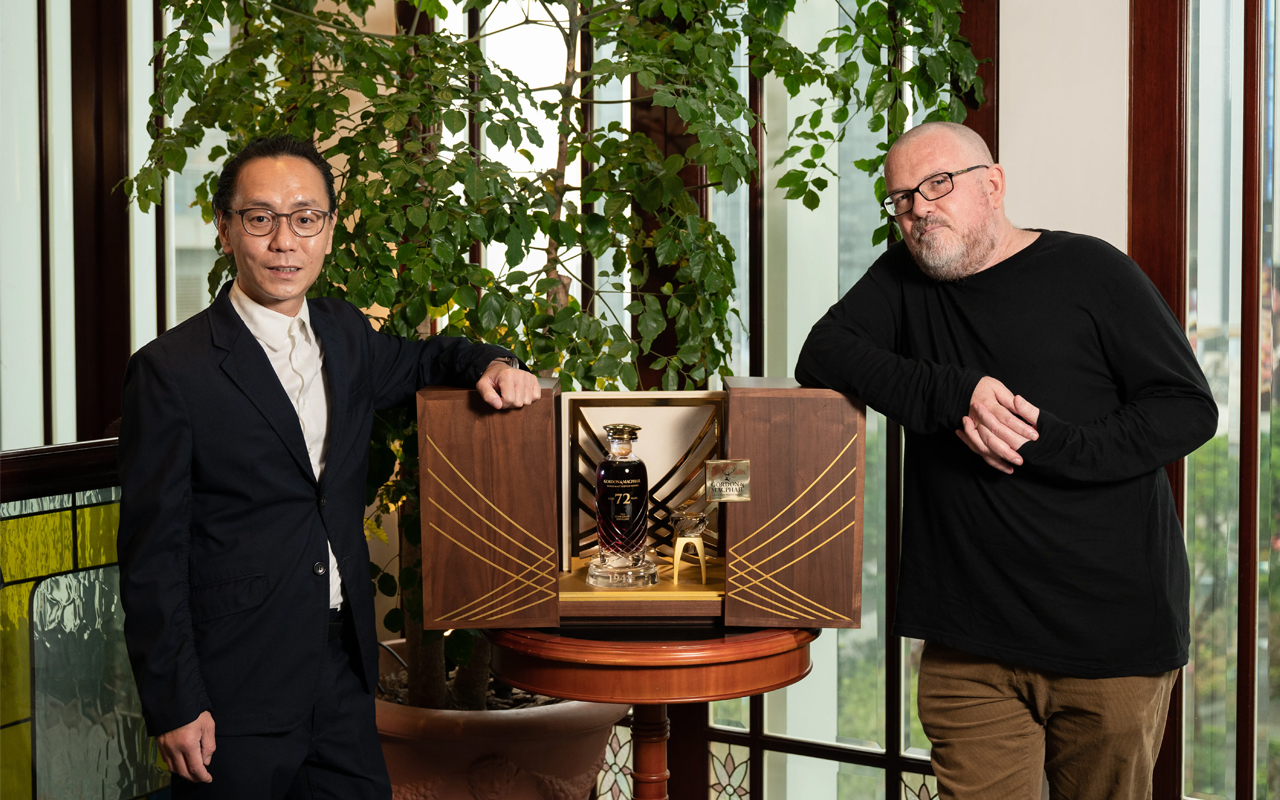 The previous year, bottle number 88 of only 290 bottles of this remarkable 72-year-old whisky had set a world record price when auctioned by Bonhams. This year one of those rare 290 bottles would be up for grabs. But, that's not the story here. The big news is that the whiskey bottle will be sold with a world-first NFT artwork attached. With NFT coming into the crux of the matter, there is a possibility that the previous record for a single bottle of the rare Glen Grant 72-year-old single malt will be shattered with bids potentially reaching $127,395, which is HK$1m.
The NFT artwork is a reflection of Hong Kong in the year 1948 when the whisky was first poured down in its cask. The artwork was commissioned by artist Harry Harrison, whose controversial sketches over the years have captured the spirit of Hong Kong and hogged him some limelight in Prime Time. Harrison's work has been sent as an NFT for the first time.
The auctioneer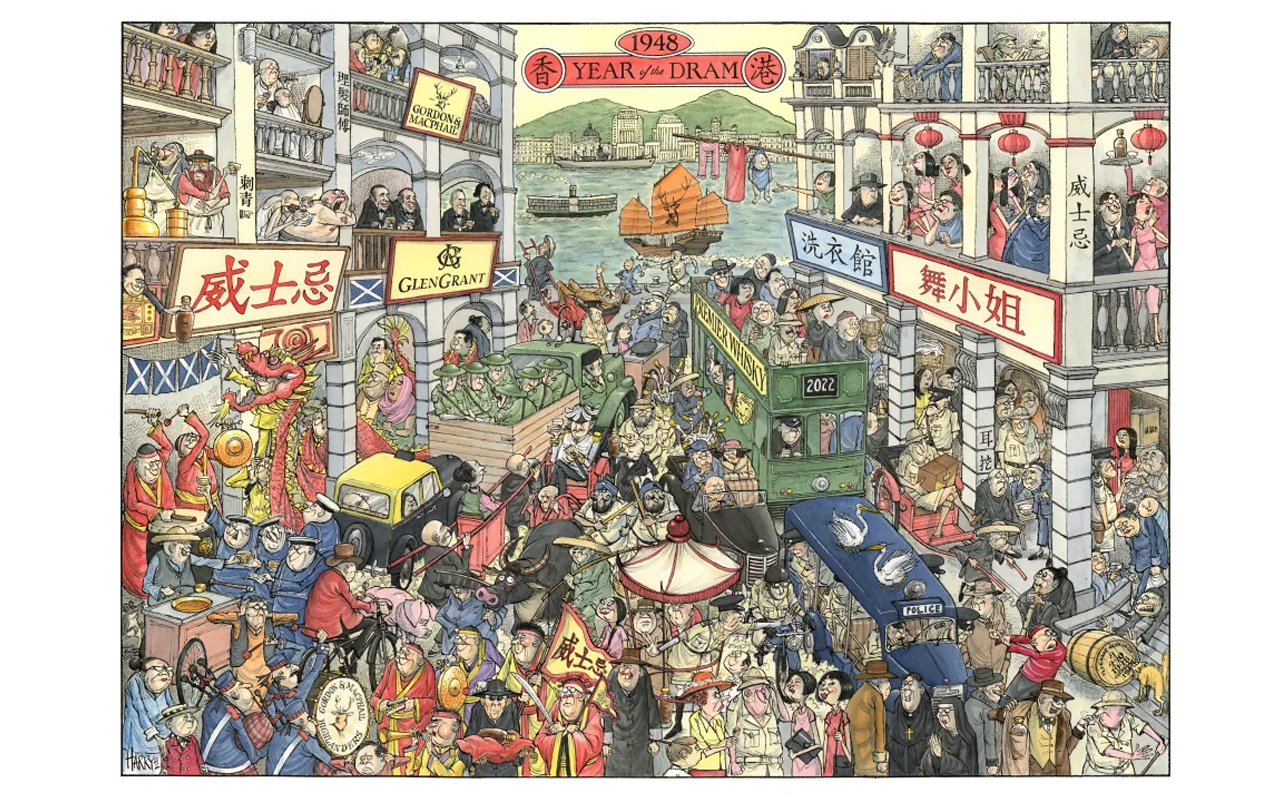 The auction would be conducted in Hong Kong by Bonhams, a privately owned international auction house from London. It is one of the world's oldest and largest auctioneers of fine art and antiques and will take bids for whiskey NFT on May 20. A bottle of Gordon & MacPhail Glen Grant 72-year-old Single Malt will be auctioned alongside a single one-off NFT artwork.
Daniel Lam, Director of Fine and Rare Wines and Whisky at Bonhams said, "The auction would feature, the Glen Grant 1948 which recently won 'Best Cask in the World' in the 2022 Whisky Bible." In addition, the auction will also feature two Japanese whiskies, the Yamakazi 50 and 55, and the Holy Grail of Scottish Single Malts.