Vans is another favorite brand. We love especially the classic styles that always get updates by having new colorways or designs. Just like Nike and Adidas, this shoe brand will only go on teaming up with other brands and personalities for important collaborations and gimmicks.
Some of the recent collections we featured here that involved Vans were the Vans SpongeBob SquarePants series, Vans and The Nightmare Before Christmas Collection, and HAVEN-Vans Vault Sk8-Hi and Era. Vans was almost in the news last month because it removed a shoe design content over politics in Hong Kong.
Vans Values Creativity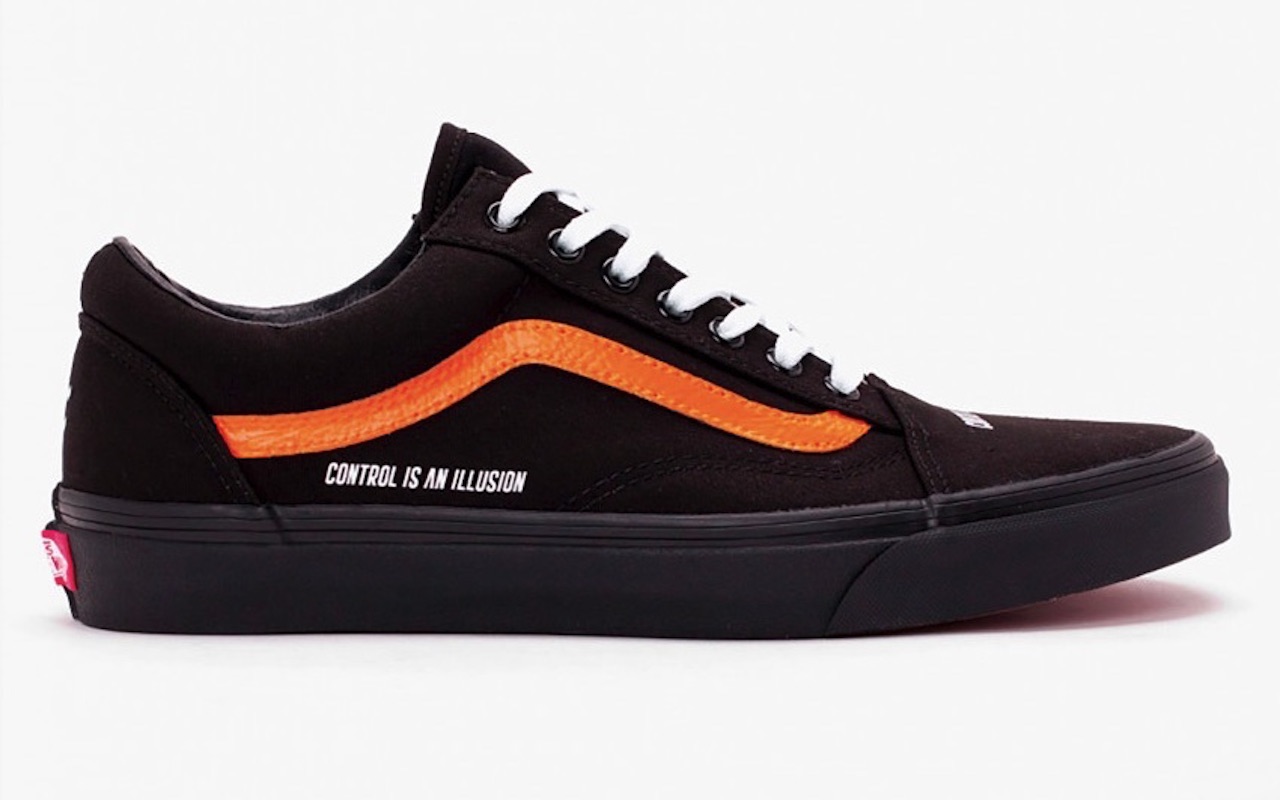 The company will only continue to come up with great and interesting styles. Others may deem some collections weird but it is what it is—Vans is never afraid to present creativity. And you know, art is subjective so what may be beautiful to one person may not be beautiful to you.
The latest Vans collab we're featuring is the Coutié x Vans Old Skool "Nightmare Society". This isn't the first time Coutie and Vans teamed up. This Old Skool collab is a response to what society is serving us right now. You see, society often shows "two faces"—what is made public isn't always what is happening in private. What is on social media is not always reality.
Nightmare Society Sneakers Reflect What's Out There
The 'Nightmare Society' reference is shown in block letters across the toe. You will also see a snake emblem at the back that may probably remind other people of Taylor Swift when she used snake references in her previous album.
The pair also feature s tonal black midsole ties plus custom white laces. There are actually several colors to choose from HERE. The Coutié x Vans Old Skool "Nightmare Society" sneakers are listed with a $130 price tag €92.44.