Hyundai first presented an electric scooter prototype at CES 2017. But now, the latest iteration of Hyundai's electric scooter improves on the shortcomings of the concept model. Hyundai said this new onboard scooter is engineered to integrate with future Hyundai and Kia vehicles. "This is the vehicle-mounted personal scooter which could be featured in future Hyundai Motor Group vehicles," said Donglin Hyun, head of Hyundai Motor Group Robotics Team.
The new Hyundai e-Scooter is rear-wheel drive
So, Hyundai's e-scooter is essentially a Mazda MX-5 Miata or Genesis G70 with two wheels, right? Not quite. But is it similar to Audi's e-tron scooter? Well, the concept is the same, but the execution is entirely different. Both e-scooters were conceived for last-mile or first-mile mobility. Both are designed to integrate with your EV, and both are charged spontaneously as you drive.
But the similarities end there. Hyundai's electric scooter is now rear-wheel drive for better safety and stability, whereas the concept at CES came with front-wheel-drive. And since the Audi e-tron scooter has four wheels, it weighs more than Hyundai's version of the electric scooter.
This makes it the lightest foldable electric scooter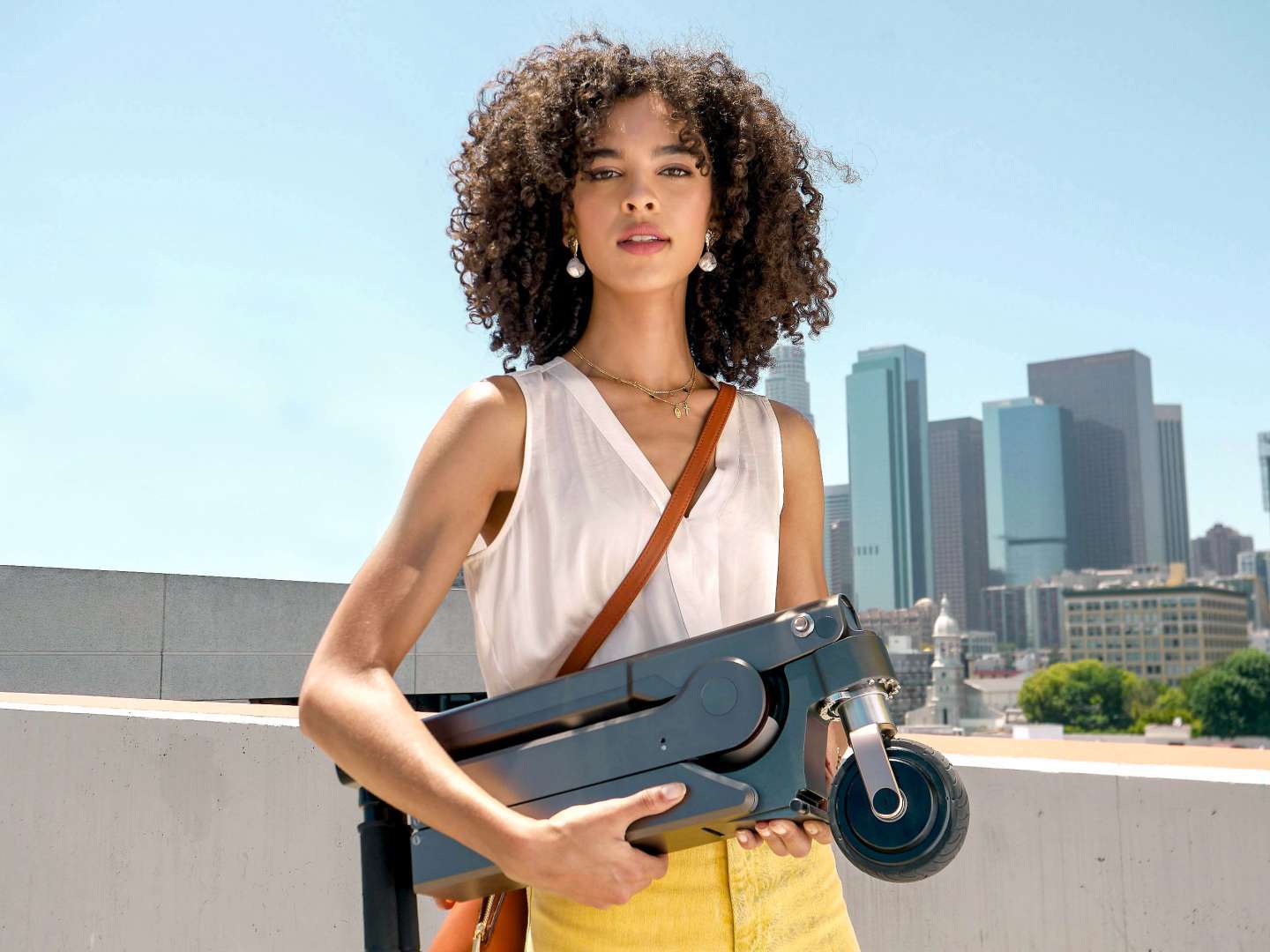 Lightness has a ton of benefits. For starters, it makes it easy to carry the scooter in your apartment, condominium, or at the eatery, most especially with a compact tri-folding design. Hyundai's e-scooter tips the scales at only 16.9 lbs. (7.7 kg) which makes it the lightest foldable electric scooter if it enters production. This makes it lighter than the GoTrax Glider, which is currently regarded by enthusiasts as the lightest and most compact foldable electric scooter you can buy today.
The Hyundai electric scooter is equipped with front suspension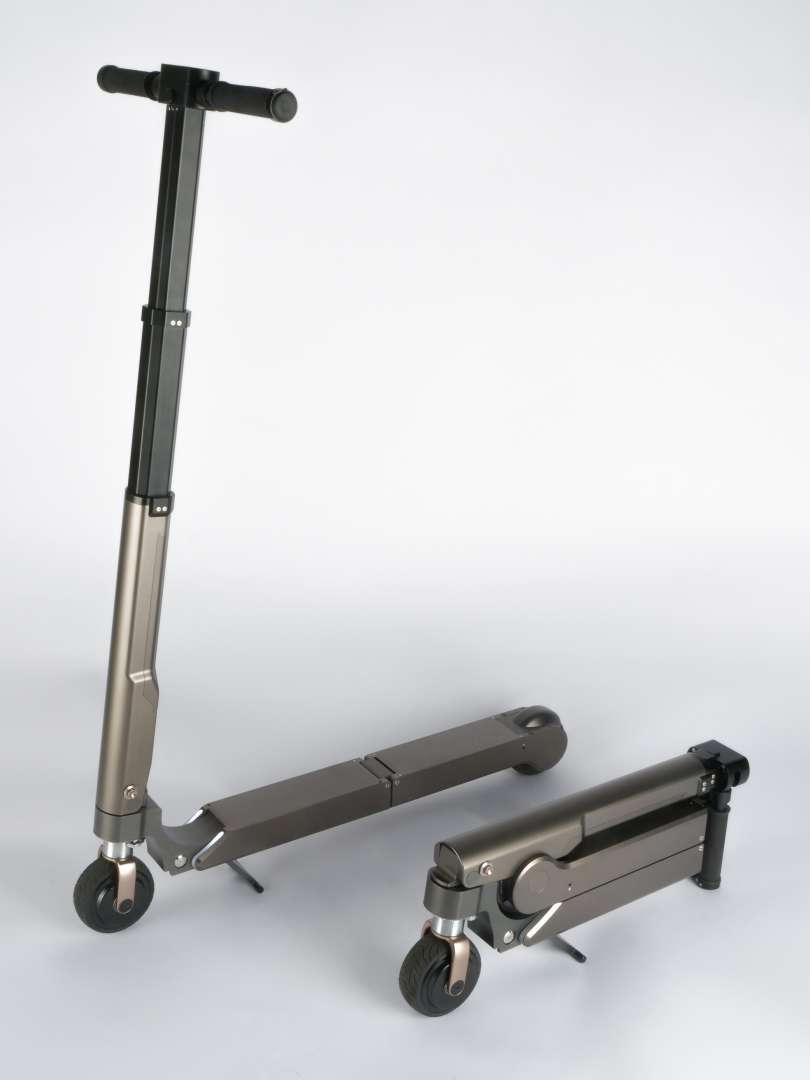 This is a magnificent feat considering the lightness of the thing. Hyundai is kind enough to install front suspension in their electric scooter, and that equates to a more comfortable ride over bumpy city roads and alleys. "We want to make our customers' lives as easy and enjoyable as possible. Our personal electric scooter makes first- and last-mile commuting a joy while helping to reduce congestion and emissions in city centers," added Hyun.
It has a range of 12.4 miles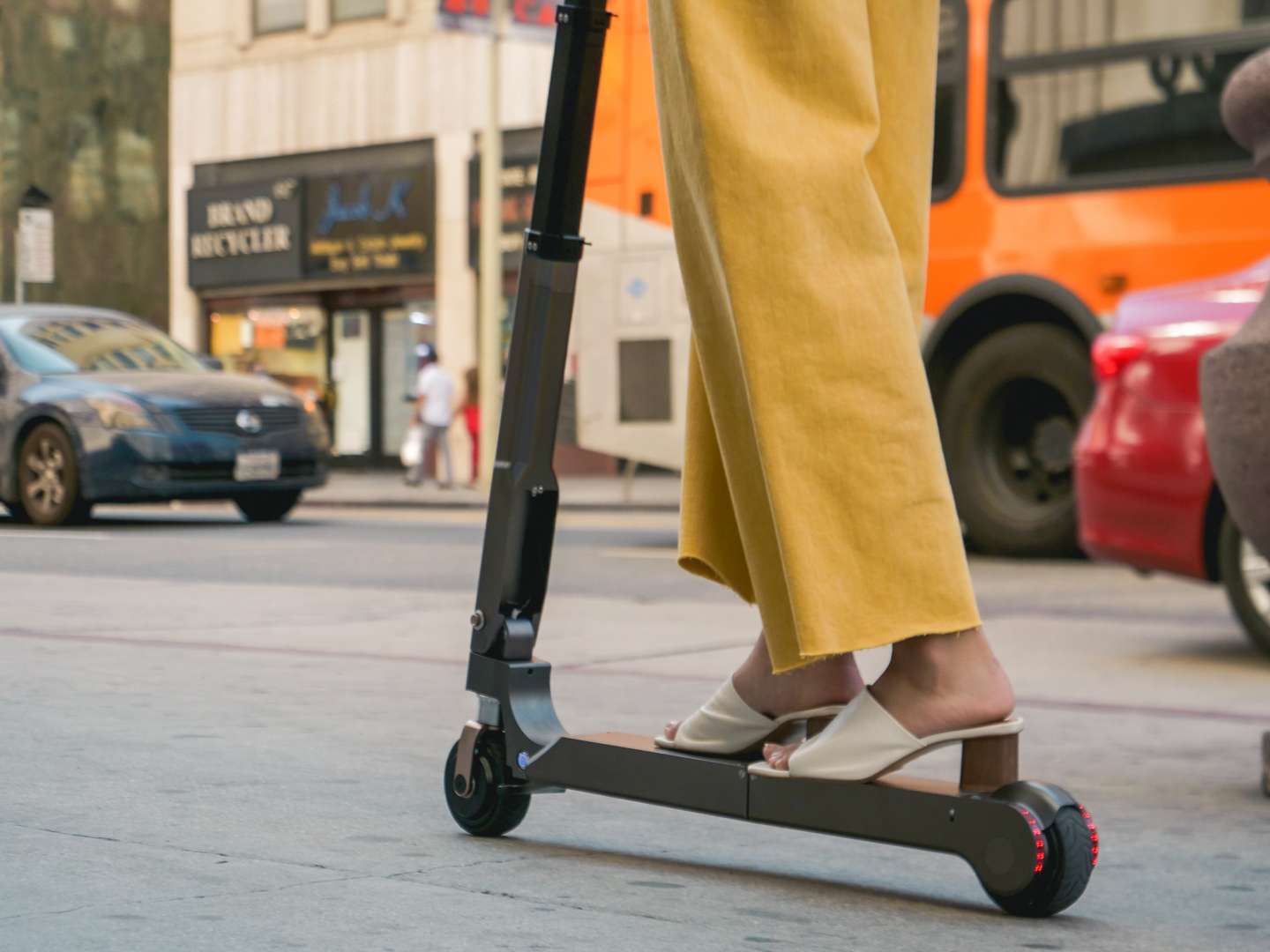 But lightness has drawbacks, too. In this case, Hyundai was unable to fit a larger battery pack to keep the scooter as light as possible. However, the 10.5 Ah battery provides enough juice for 12.4-miles (20 km) of range in a single charge. In reality, you can do a lot of puttering in 12 miles and is usually enough to last from the vehicle parking lot to the beach/minibar and back again.
The new Hyundai electric scooter has a top speed of 12.4 mph (20 kph). It's not the fastest electric scooter to be quite honest, but it wasn't conceived to run with the Mercane WideWheel or Turbowheel Lightning.
It's nicely equipped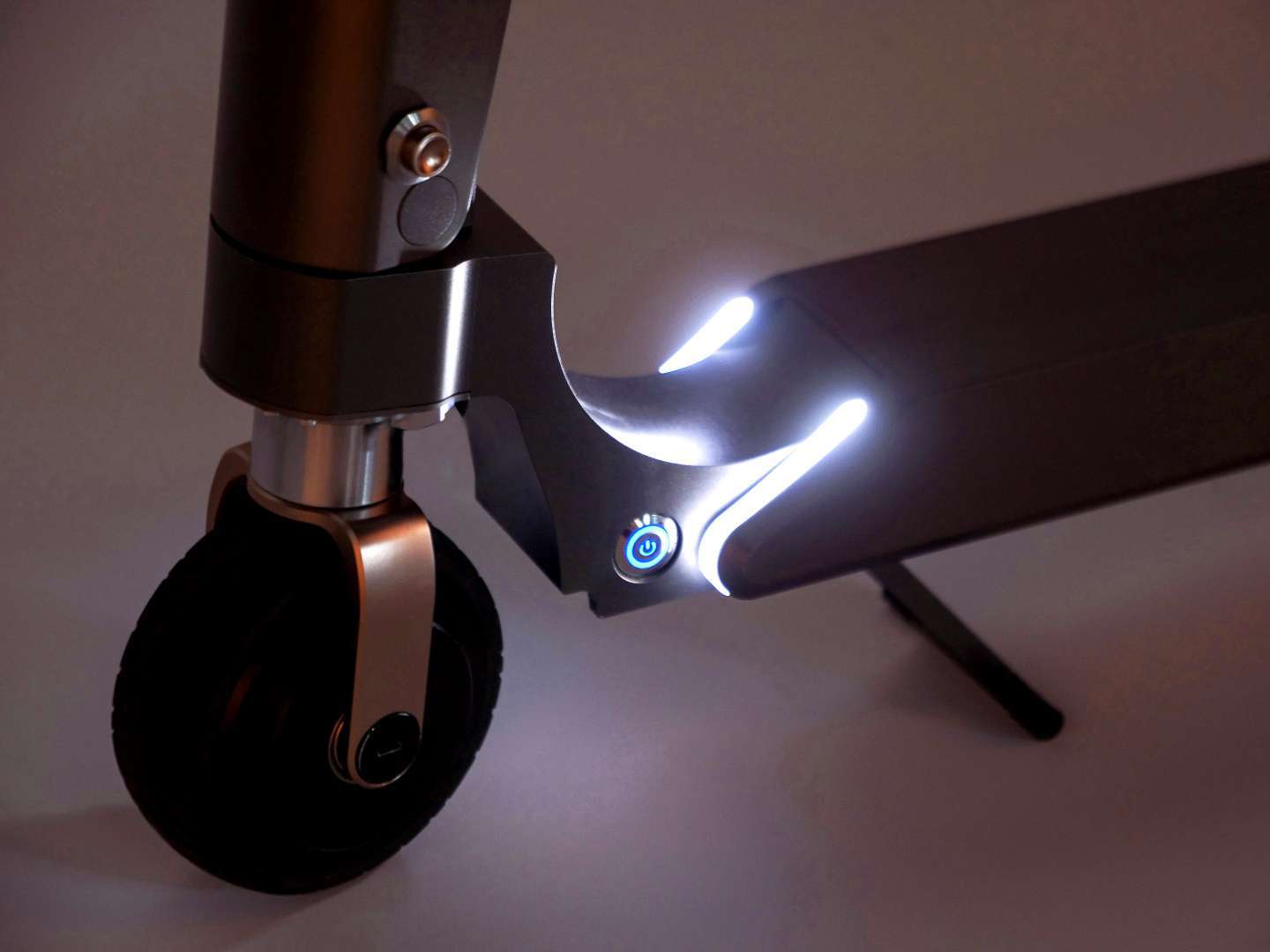 The Hyundai electric scooter features a digital display screen to show the speed and battery charge status. It also has stylish LED headlights with a curved design. Out in the back, two rear taillights enhance nighttime safety and visibility. Hyundai said further development plans include an innovative regenerative braking system. This can reputably increase range by 7-percent or 1 mile.
According to a recent study by McKinsey & Company, the 'last mile mobility' market in China, Europe, and the USA is expected to grow to $500 billion by 2030. This is the reason why e-scooters are now prevalent in every town and city center worldwide. Hyundai didn't reveal a production date for their newest e-scooter, but we're betting this feature will be optional in Hyundai and Kia's incoming lineup of all-electric vehicles.