Converse isn't taking a break when it comes to releasing updates to its numerous classic styles like the Jack Purcell. In Japan, Converse has recently announced the Jack Purcell Multiwool RH. It's available in two color schemes: Brown and Multi-color.
The woolen material makes the shoes stylish and captivating. We're fans of all things unique and wool isn't a common material so this new pair is special.
Cool Patterned Wool is Crazy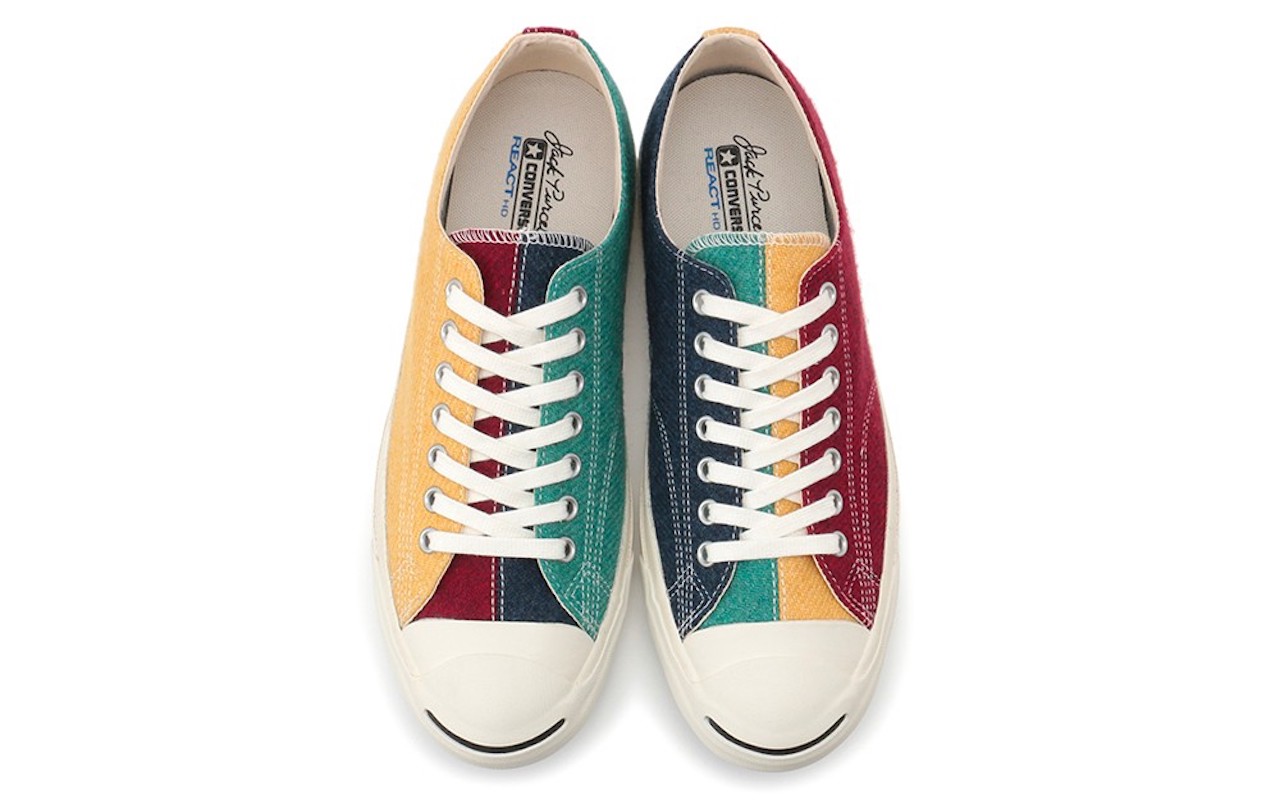 It's not certain if the Converse Jack Purcell Multiwool RH designed with crazy but cool patterns of wool is exclusive to Japan but we won't be surprised if we see a pair in any other parts of the world. This one isn't all style and aesthetics. It's also very comfy as made possible by the multi-layered cup insole tech called 'REACT HD'.
The new Converse pair's insole has been improved with much breathability, lightness, stability, and resilience. Not all sneakers offer such comfort but with the REACT HD, you'll have no problem wearing the Jack Purcell all-day long.
Japan Knows Style and Fashion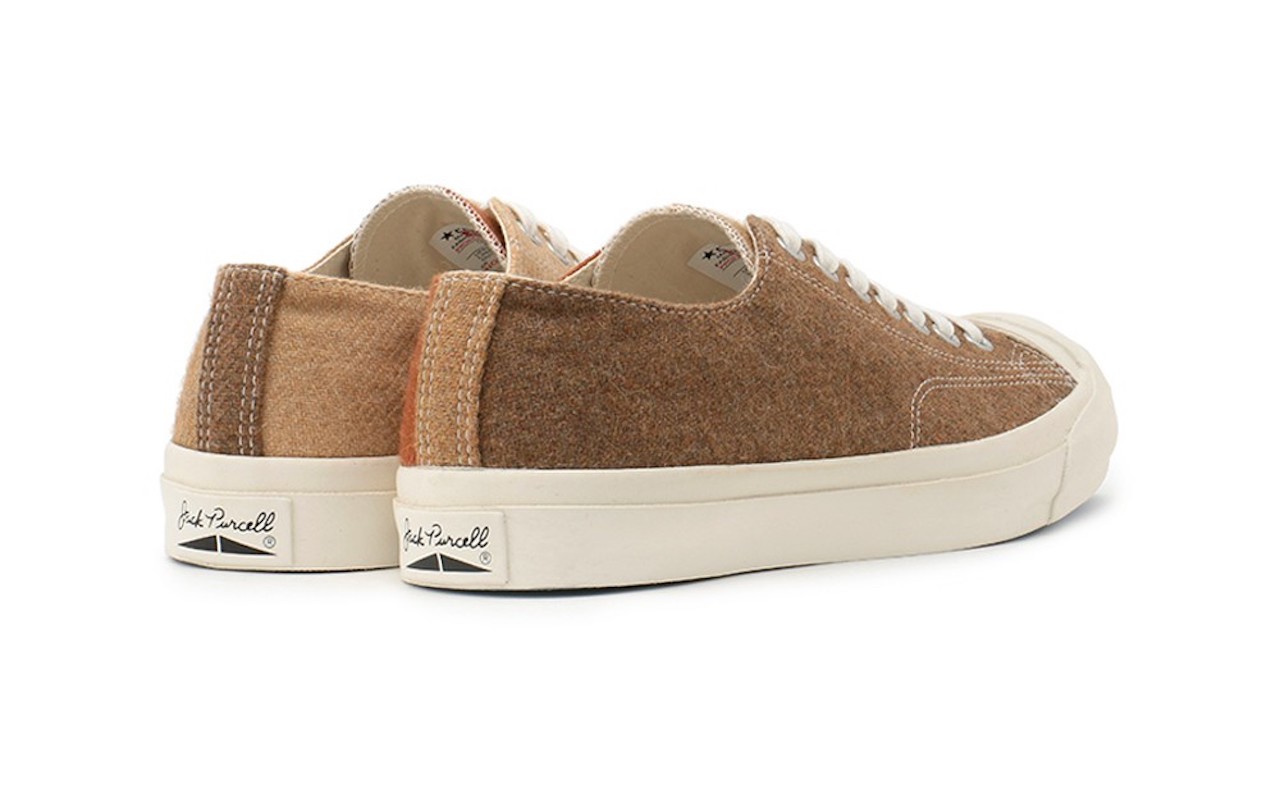 The Converse Japan Jack Purcell Multi-Wool RH follows the recently announced Converse Chuck Taylor All Star 100 Monopanel Hi that also hit Japan with inverse styles. We've also featured a few before like the Converse and Ambush Yoon Ahn Collaboration that brought new Chuck 70 and Pro Leather, the Converse Chuck 70 Bosey East Village Explorer Pack, and the Converse Chuck 70 Stars and Stripes design.
The two pairs of Jack Purcells show a color palette that includes beige to chest brown while the multi-color ranges from burgundy to teal to yellow. Both feature asymmetrical panels that alternate shades of brown. The look is finished off with the silver eyelets and white laces plus the white rubber midsole and toe cap for a cleaner look.
Converse Japan will release the pairs in November but no exact date has been given. As for the pricing, Converse Jack Purcell Multi-Wool RH will be sold for $80 (¥8,800)
Buy the Converse Jack Purcell Multi-Wool RH HERE.